Why hire a Amazon Virtual Assistant?
Business owners can hire Amazon virtual assistants to provide administrative support online or offsite. These assistants are trained extensively and come with a wide range of skills. In addition, they perform multiple tasks to help save your time so that you can grow your Amazon business.
Virtual assistants are becoming increasingly popular among Amazon business owners. Amazon virtual assistants have revolutionized the way business is done. Hiring one for your business has many advantages. As a result of these benefits, many business owners are signing up for Amazon virtual assistant services. Depending on the need, the virtual assistant will work part-time or full-time. A word of caution to Amazon store owners
View All Profiles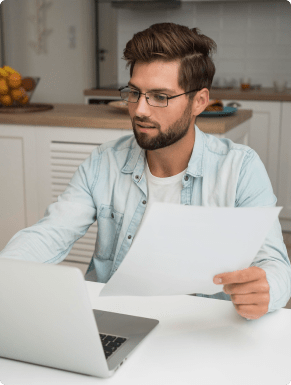 How can a Amazon Virtual Assistant benefit you?
Administrative Tasks
An Amazon virtual assistant can assist you in order processing and managing Fulfillment By Merchant (FBM) orders.
Customer Service
Consistent customer service is essential to maintain positive reviews and a high-quality user experience. They can help you with creating message templates, answering customer questions, commenting on reviews, addressing negative feedback, locating past orders, confirming FBM orders, and dealing with refunds and product replacements are some of the customer service tasks.
Copywriting
Creating new product descriptions will be much easier with a virtual assistant who specializes in copywriting. The VA can also optimize your Amazon listings to make them more appealing to customers and to help you gain greater visibility.
Editing images
The first thing customers notice about a listing is its picture. A virtual assistant with knowledge of photography and editing software can improve your current photos and increase the number of images for each product.
Order Processing
An Amazon virtual assistant can help submit the inventory to FBA, obtain Amazon barcodes for units, download shipping labels, monitor shipments, and check units received.
Amazon Ad Campaigns
Advertising on Amazon will help you reach a wider audience. Hiring a virtual assistant who has experience creating campaigns would be very helpful. Your VA will set up campaigns using Seller Central tools, input negative key terms to eliminate unnecessary spending, monitor analytics to check the performance of your campaigns, and make appropriate adjustments to ads.
Frequently Asked Questions
We will match you with your virtual assistant who is an expert in managing Amazon businesses. You can hire an Amazon virtual assistant by interviewing our virtual assistants to see which one is the right fit for your business.
Rates charged by Amazon Virtual Assistant on Wishup can vary with several factors, including experience, location, and market conditions.
Here are the benefits of hiring from Wishup: Vetted Amazon virtual assistants, Hire Top 1% of talent, Risk-Free hiring, Qualified virtual assistants, and Easy recruitment.
Yes. Our Amazon virtual assistants are ready to join your team in less than 30 minutes once you decide.
Our Clients Love Our Services
I appreciate the value a Wishup VA can bring to a business.


The VAs of Wishup are very understanding and well trained in multiple skillsets, making them indispensable.
Niels Van De Bergh
Growth Consultant
Growth-Mechanics
I couldn't be more thrilled with my Wishup VA.


It took me a few weeks to get the time to organize the work to assign initially, but it's been the best business decision for me this year.
Andrew McDermott
Founder
Convia Media
Working with Wishup has given our small and rapidly growing business the ability to move faster while simultaneously freeing up many hours a week. As a result, we can now focus on our strategy.


The Wishup team will be a significant contributing factor to our future success.
Jason Gorman
Founder and Managing Partner
Jackrabbit LX