4 Ways for your Book-Keeping Assistant to Organize Receipts
Managing all those bills and keeping a track of income-expense can be a task. If you've hired a virtual assistant or are planning to do so, here are 4 ways that your VA can organise all official receipts.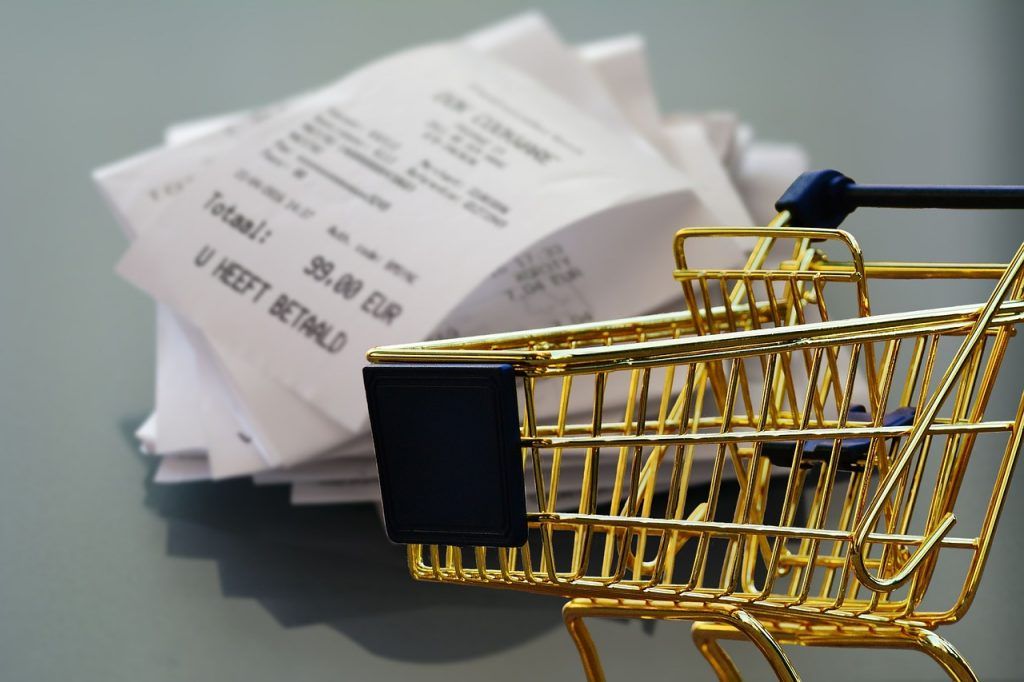 We've heard this word 'receipt' over and over in our everyday lives and most of the time it gets crumbled and thrown into the bin.Well, it might not be a very important thing to keep track of on a personal basis but it matters a lot to any business.
Receipts are the way to track the that money comes in and goes out of your business. In order to understand whether you're breaking even or making marginal profits, you need these records to analyze your business' performance. This requires a systematic way of filing your receipts and keeping track of it.
When the financial year ends and it's time for an audit, it's mandatory to ensure that all your financial statements are in place according to your government's regulation.
Many entrepreneurs and small businesses solely rely on bank and card statements, which certainly is a solid proof of your expenditure or income but it doesn't have the detailing or break-up which is required by an auditor.
The author of [The Business Owner's Guide to Financial Freedom]
Mark. J. Kohler writes that regulatory bodies do state that there is no need to maintain receipts for a certain limit, mostly below $100 but IRS can be a very tough body to argue with and cost you a lot of time and money in the process.
The simpler idea is to manage your receipts well.
Can a virtual book-keeping assistant manage my receipts?
Certainly. Keeping track of receipts and all the recurring expenditures can be time-consuming for an entrepreneur or busy professional. You might want to take some time to focus on the bigger picture. In that case, go ahead with online bookkeeping services who are trained and qualified to organize and track your receipts, create financial reports and much more.
4 ways for your virtual assistant to organize receipts
We have coined together few [proven tips to organize receipts] which can come handy when you delegate this task to your virtual assistant:
1. Maintain Notes
Noting down the purpose of business on receipts is very important because it helps keep those small details handy when a time for financial audit nears.
Ask your virtual assistant to jot down the purpose of the transaction on those receipts each time it's filed.
It can be done every day, weekly or periodically as per your needs but noting it down while it's fresh on your mind makes it easier.
Make sure that the notes jotted down to indicate the clear purpose of the expense made.
For example, simple labelling it as 'dinner' won't help you remember the exact purpose of it later in the future.
So a clear labelling like 'Dinner with XYZ Co.' will help you recollect better when questioned.
Recurrent expenses like stationery, office electricity bills etc. don't need a label but if you maintain your personal and business expenses together, then it's better to highlight and file down each separately.
2. Go Green
Those who manage receipts will certainly agree on this one:
Sorting that pile of paper is frustrating!
Most of the people have a lackadaisical approach towards receipt maintenance due to the paper filing, sorting, categorizing etc.
The Internet has come to our rescue and there are many options to go green and manage all your receipts electronically.
You can scan the receipt or simply take a picture on the phone and send it to your VA, who will manage it for you electronically.
All you need to remember while scanning or clicking a picture is that the address, bill amount, date and other important details are clear to read.
Storing receipts electronically does not put you at the risk of losing data due to ink fading or paper damage.
It's easier to categorize or label your bills and can be sorted very comfortably too.
You can print the required information at any given point in time, even after years.
All you need to do is keep a backup, cloud space has come to our rescue for that too.
3. Manage it Systematically
Always sort your data into logical categories that can be maintained for long and sorted easily too.
This way you don't have to hunt through thousands of files each time you want to access something.
Some categories examples are as follows: Advertising and Promotion, Meals and Entertainment, Travel, Utilities, Rent, Communication, Supplies, Postage and Mailing, Insurance, Legal and Professional fee etc.
Year after year, you can maintain the data under these categories which will surely make your life easier.
4. Consistent updates
Managing receipts requires a discipline that is consistent.
You have to consistently update your receipts and manage it the same way.
You may incorporate changes over time and refine your processes but the larger system must be maintained. This way, data managed is also clear to understand and manage it, a lot easier.
On a concluding note, it's been scientifically proven that it takes only two months to develop a new habit and this is something you will surely love!