Whether you own a small startup or a big enterprise, a mom and pop store or a corporate conglomerate, the one thing all businesses have in common is that they need to manage their money well.

While business owners excel at founding entrepreneurial ventures and are true visionaries, they may still lack the skills to reconcile, report and allocate things in the correct category.
All businesses need precision and accuracy when it comes to accounts.Hiring a virtual assistant for your bookkeeping can help you to achieve that.
Why virtual Bookkeeping assistant get it right
Hiring a professional virtual assistant for bookkeeping services helps in a lot of ways. Lack of money management can hamper business growth.
Hiring a virtual assistant bookkeeper can save money in the long run, and cut down on your initial costs too. With data organization skills and report creation, they can target high spend areas and manage your money efficiently.
The cost of hiring a virtual assistant bookkeeper or outsourcing accountancy is yet another benefit. Managing every small task for the business can be a big problem if you're an entrepreneur short on time.
While starting out is simple, managing everyday accounting concerns is not. Hiring a virtual assistant to check off items in your QuickBooks account can save precious time and money across the financial year.
1. Maintaining Financial Records
Bookkeeping virtual assistant can handle all your tedious tasks and prevent your business from turning into a sinking ship. Your virtual assistant accounting expert can categorise everyday expenses into understandable and easy to manage labels.
Accounting for  businesses means reconciling each transaction with line items. Systems also need to be in place for recording purchases. Business owners should also record receipts and link financial transactions to accounts.
A stellar accounting program also includes itemization to help business owners in tracking levels of cost efficiency.
2. Bill Payment and Invoice Generation
A virtual assistant can make bill payment easy as can be. He or she is trained and qualified to carry out all those accounting tasks from paying bills to collecting payments or generating invoices.
Reporting requirements, invoice generation and tracking returns are some ways your virtual assistant bookkeeper can help you to keep score. Now, even payment follow-ups are no longer a problem, because when it comes to tracking dues, your virtual assistant is on the job.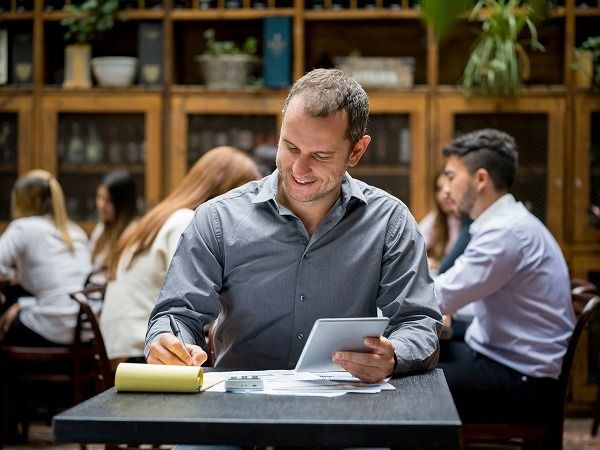 3. Payroll Management
Payroll management is a cinch when you have a virtual assistant on hand to send you weekly reports and walk you through the entire payment process. For small or big businesses, selecting the right payroll management software is also a priority. It allows to create and use things like check stubs more professionally and in a more organized way.
4. Create Financial Statements
Profit and loss or balance sheet statements are also easily generated by your bookkeeping virtual assistant. Whether it's a trial balance or a cash flow analysis, your bookkeeping virtual assistant can be an invaluable asset.
5. Preparing Taxes
If the IRS deadlines are giving you nightmares, it's time to dial a bookkeeping virtual assistant who can prepare your taxes, manage tax filings and taxable accounts and ensure you file your returns on time, every time.
6. Making Business Purchases
If you're a business, hiring a bookkeeping virtual assistant actually works out cheaper and safer in the long run. After all, entertaining correspondence with the IRS for lack of paperwork can drain your business resources.
A common mistake small business owners especially make is to use the same account as their personal one. Having business funds in an official account is handier. A golden rule for business accounting is to never pay personal bills with the business account. Intentional spending ensures the line between business and personal is not crossed.
Opening a business banking account involves receiving cards for debit and credit purposes too. Purchases should be made with these cards, serving as a valuable paper trail for your business. Automatically capturing purchases is important. So is hiring a good virtual assistant for ensuring a clear system of checks and balances are in place.
7. Keeping Track of Loan and Insurance Dues
From your EMI to insurance premiums, now track each and every aspect of financial dealings with a skilled virtual assistant by your side.
Save valuable effort and time, by making sure you never miss a personal loan payment, with an alert and astute virtual assistant to help you track it all.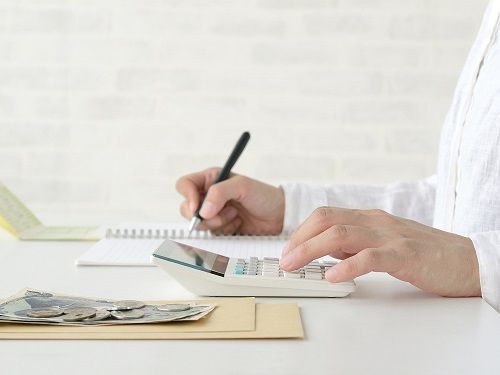 8. Handling Legal and Regulatory Concerns
Sometimes, reading the fine print can be hard. The main culprit is lack of time. If you need to keep track of changing tax laws, rules and regulations, a trained bookkeeping virtual assistant can help you to keep up.
9. End of the Year Accounting
Finally, the bookkeeper VA also keeps it real, preparing reports for your accountants for the end-of-the-year review. Towards the close of the accounting period, your virtual assistant can reconcile numbers too, ensuring your bank statement matches what the financial software displays, and there are no duplicate or erroneous entries.
Whether you own big or small operations, an office spanning a hundred workers or a home office for three, starting and managing your own business is not easy. Being a boss means managing multiple roles. Hiring an assistant for bookkeeping is easy and cost-efficient when you choose a remote worker.

Final Note
Keeping business accounts in check and financial expenses in order is not rocket science.But you need a rock star virtual assistant if you want results you can rely on.
It is important to have a skilled bookkeeping VA if you value your business. Hiring the right professional can save you from costs in terms of time, effort and cash too.That's why outsourcing your accounts is the way forward for good businesses to become great. Hire a VA skilled at managing the numbers and let your profits grow.
Subscribe to Wishup Blog | Remote Teams | Remote Employees
Get the latest posts delivered right to your inbox