Why A Startup Bookkeeping Assistant Is Your Best Choice?
Today, finding a competent and qualified bookkeeper at a reasonable price is tricky. We want to discuss the benefits of hiring a bookkeeping assistant and why they are the best choice for startups.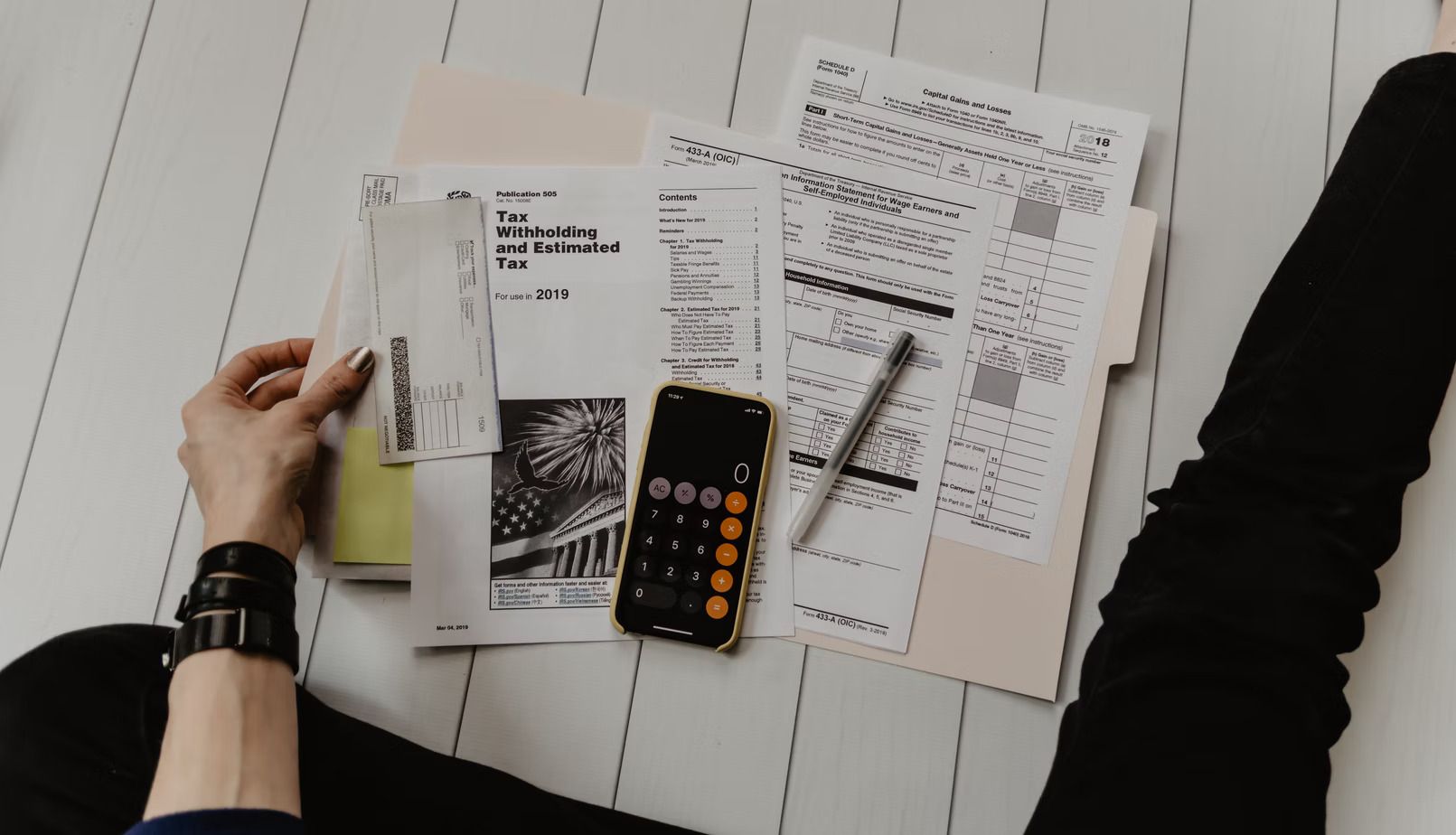 Hiring a startup business accountant is difficult for many startups, small and medium enterprises, and entrepreneurs. Finding the right talent with relevant skills to compile financial statements for their firm, handle bank account operations, evaluate financial information, and make invoices is challenging.
Today, finding a competent and qualified expert at a reasonable price is even more tricky.
No need to get stuck in such an awkward situation – Try outsourcing your accounting needs.
If you are unaware about startup accounting outsourcing, you are at the right place!
We will discuss the benefits of hiring a startup bookkeeping assistant and why they are the best choice for startups. This blog will delve into everything you need to know about startup accounting and outsourcing it.

Startup Accounting Checklist
There are a few choices to be made regarding the structure of your company before you can begin accounting.

Select a business structure

Your business entity affects a number of things, including how you pay yourself, how much you could potentially owe in taxes, and more.

There are five primary categories of business entities:

Sole proprietorship: a business owned and operated by a single individual.
Partnership: a business structure where two or more individuals share ownership and responsibilities.
The C Corporation: a legal entity separate from its owners, providing liability protection to shareholders.
The S Corporation: a tax classification that combines liability protection with pass-through taxation.
Limited Liability Corporation: offers a flexible structure with liability protection for its owners.

Keep the right financial records

So you have chosen an entity and an accounting method, and your business is up and running. What kinds of financial records must you keep?

In a nutshell, everything.

Keep track of any supporting documentation for the income, costs, deductions, and credits listed on your tax returns. A few of these are:

Receipts
Credit card and bank statements
Bills
Returned checks
Invoices
Payment documentation
Your financial statements
Previously filed tax returns
Forms W2 and 1099
Any other documentary evidence that substantiates an item of income, deduction, or credit claimed on your tax return
Also, do not just keep these items until you hand over your forms to the tax collector. Most records should be kept for at least three years, though there are some exceptions where you may want to keep your company's financial records for longer.

Identify your target market

Are the majority of your customers located in a specific geographical area, such as the Silicon Valley? You will want to figure out why and base your business decisions on your findings. For example, you might decide to run ads in that area that are geographically targeted, or you might open an office there to gain easier access to your target demographic.

Recognize your most loyal customers

According to the Pareto Principle, 80% of effects result from 20% of causes. Are a few significant, devoted clients supporting your business? Learn what makes them attracted so you can keep them longer and find more people who are similar to them.

Identify your top vendors

Are you someone else's best customer? Use that information to your advantage when negotiating volume discounts or when looking around for a lower service cost. You can stretch the money for your company's operations even further by cutting costs.

Bookkeeping For Startups – Tasks You Can Outsource
Bookkeeping
Since bookkeeping is an essential element of business startup accounting, it is one of the top outsourced financial services.  Rather than concentrating on a process that requires a lot of labor, business owners should direct their efforts and time elsewhere. That is why bookkeeping is a prime candidate for outsourcing.
Wishup's virtual bookkeeping services are well-suited to easily manage accounting for startups and bookkeeping tasks of varying quantities, including small company bookkeeping. In addition, we will ensure that your books and records are maintained in the proper format and that there's no delay in any pending payments.
Bill Payments
Virtual bookkeepers can aid you in timely payments of interest on loans, credit cards, and other expenses. They'll also remind you to pay your bills and pay your payroll on time.  Banks and credit card firms to whom you owe money do not tolerate any delays. In addition, accounting for tech startups have a limited budget to begin with, and fines from payment delays will set you back financially. So, to ensure that you pay your invoices on time, hire a virtual bookkeeping assistant.
Invoice Management
We've spoken about the importance of paying bills. Well, getting paid on time is just as important. For a business that relies on client payments to function, receivables are critical.
Sadly, some clients don't bother to pay on time and must be reminded frequently. You may not always have time to constantly be after them to get your due payments on time.
Your virtual bookkeeping assistants will mail or phone your clients/customers to notify them of their payment obligations. They take this time-consuming and strenuous responsibility off your shoulders so you can concentrate more on business strategy.
Preparing Ledgers
If you want to save time identifying and recording revenues from each receipt, you need to prepare general ledgers from each receipt religiously. They document your company expenses, which you may want to examine to reduce your spending. It's a vital process that saves effort and costs because every transaction has already been logged in the general ledger.
As important as they are, these ledgers also take a long time to produce due to the incredible amount of detail required to make them. On the other hand, virtual bookkeeping assistants have a lot of expertise in doing this type of work, even when they don't have much time. So, to save time and avoid making mistakes while preparing ledgers, the task can be outsourced to our skilled and qualified VAs.
Preparing Credit Card Statements
It's challenging to reconcile your financial documents and company bank accounts. If you haven't reconciled bank statements before, there's a chance you'll make a mistake. It is, nonetheless, required for effective bookkeeping. A virtual bookkeeper may help you prevent errors and maintain excellent creditworthiness.
Business owners must understand that keeping accurate documents is also necessary from a legal standpoint. Similarly, governments worldwide frequently devise favorable plans for entrepreneurs who keep good financial records. Investors, too,  are interested in companies with well-maintained accounting for startups paperwork.
Other tasks that a bookkeeping assistant can aid you with include - mailing essential documents and invoices to customers, following up with customers by phone, entering payables and receivables, and sales tax reporting and submission. You can read about our virtual assistants' specialized tasks in our blog here.
Financial Statements
Financial documents such as balance sheets and profit/loss statements are critical for business owners. These are necessary paperwork to keep your company running successfully. A virtual bookkeeper may produce and store these documents for you, making them searchable and accessible.
Annual financial accounts are vital for the tax rebate, and you may use your financial records to crack financing funding.

Importance of Startup Bookkeeping
Bookkeeping for startups assists an entrepreneur in determining future profitability and aiding financial health. It aids in tracking the company's development and making necessary adjustments as needed. Using virtual accounting, entrepreneurs can find out where to use their assets to make money.
The business owner can evaluate those figures and make wise decisions when the data is precise and clear. These prudent financial choices go beyond sparing a little money here and there. The financial transactions and statements frequently required for board meetings and by current and potential investors are also produced by bookkeepers.
Outsourcing Your Startup Accounting Needs
These days, over a third of smart entrepreneurs and startups outsource their accounting requirements to accounting services providers instead of hiring a full-time staff. Surprisingly, most small businesses do not feel comfortable handling their startup accounting.
Why is this the case?
Firstly, let's state the obvious: filing taxes can be quite intimidating and daunting. Multiple customers and revenue streams, deductions and other considerations, and multiple form-filling make tax planning difficult.
When you're confused about which deductions to place in which revenue stream, use a virtual bookkeeping assistant to relieve you of the stress. They'll keep you up to speed on your payroll and tax filings, covering deductions.
While it is widely assumed that startup bookkeeping and accounting tasks must be performed within the company to maintain financial health and accounting systems, it is essential to consider if you have the relevant skills and expertise. Also, does your team have adequate expertise to handle the increased startup accounting responsibilities?
Accounting involves meticulous and precise documentation of routine company operations. If investing significant time in accounting prevents you from meeting your other obligations, hiring a virtual bookkeeping assistant is a great choice. In addition, investing in virtual bookkeeping services will satisfy your clients and help you expand your business.
Startups, entrepreneurs, and small and medium enterprises might wish to manage things themselves at first because they don't have the funds to hire a full-time business startup accounting assistant. When your company is growing and developing, having a business startup accountant to manage your bookkeeping system on board is a good idea. This is where a virtual bookkeeping assistant comes into play.
Benefits Of Outsourcing Startup Accounting Tasks
Save time and money
When you break it down into components, recruiting skilled people is arduous. You must allocate many in-house resources to handle it, from developing a recruiting strategy to interviewing candidates. The recruiting process involves time and money, and these are procedures you can't avoid if you want to hire a good candidate for your company.
Many companies overlook the time spent searching for a skilled startup business accounting expert. And expenses and time are inextricably linked. Here, outsourcing agencies handle the hiring and vetting process, so you are guaranteed to get a trusted and qualified person for the job.
According to the International Organization for Standardization (ISO), outsourcing may help organizations save 15% on average on their expenditures. Bookkeeping services for startups can result in significant cost savings because most virtual assistant outsourcing organizations can offer their startup bookkeeping service at reduced rates.
Stop Micromanaging
After hiring a bookkeeping virtual assistant, our VA will fulfill their tasks independently after you tell them how you like things done if you work in a particular way. Because of their years of expertise and level of skill, they are more than qualified to manage all your accounting tasks on their own, independently.
You do not need to always look over their shoulder and monitor their work every step of the way. You can rest assured you'll receive the expected results without worrying or micromanaging because they know how to get the job done, and we train them at Wishup to do it well.
Flexibility
As a small business owner and entrepreneur, you will naturally be working with clients all over the globe. Therefore, an accounting emergency may arise at any time of the day or night, and you should be prepared for it. For example, an in-office staff who works a traditional 9-5 might not be available to solve your queries at odd hours.
However, you can hire a virtual bookkeeping assistant to work according to your client's time zones, so they're always available to put out a fire if needed. Additionally, since VAs work by the hour, you can hire multiple VAs for different time shifts without putting a dent in your budget.
Detailed Financial Transactions
A Wishup virtual bookkeeping assistant manages all aspects of your business's finances, including sales and purchase invoices, bank feeds, and payroll. Our skilled virtual assistants ensure you have a reliable mechanism that maintains a record of all income and expenses so you can plan your business finances efficiently.
In addition, entrepreneurs won't have to worry about misplacing receipts or invoices since your bookkeeping assistant will work with you to create a process that makes it simple and secure.
With this tight system in place, there'll never be a delay in client payments, and all your employees will also receive their payments on time.
Maintained Cash Flow Statement
Emerging startups frequently experience that while the cash flow appears strong, the profit margin appears thin. This might indicate an area where money is being wasted that needs to be identified. ‍
The benefit of hiring a bookkeeper is that they can maintain your cash flow statement, draw you a map to the problem area, and assist startup founders in making strategic business decisions based on cold, hard facts.
Never Fall Behind On Invoices
Invoices necessitate a first point of contact, clear payment terms, and the occasional follow-up email. If you're not naturally meticulous about updating your to-do lists and calendar, it might be difficult to keep this up.
Sending and receiving invoice payments is one of a bookkeeper's main duties. It can be a huge help to have someone keep track of customers who pay on time and customers who don't. Once your funds have been received, they will be accurately noted in the books.
More Time Dedicated To Bookkeeping
With three business partners and an average of 150 transactions per month, a startup founder would have over 300 instances of money coming in and going out.
Small details might start to get overlooked in this scenario. Well-intentioned startup founders and small business owners frequently make bookkeeping errors.
What if you honored a bulk order there or gave someone a discount here?
Can you accurately estimate the amount of cash in your business's account before restocking?
An effective bookkeeper or finance team will use best practices to keep accurate records and reduce your time with the numbers. This can open up many new opportunities, such as engaging with new business leads to help your company grow.
More Free Time
Business owners and entrepreneurs sometimes maintain the financial statements themselves, which may eat a massive chunk of their time that could be spent on other productive duties, especially if they aren't very experienced in bookkeeping.
Entrepreneurs will gain a good chunk of time back by outsourcing their accounting for startups to a skilled professional, allowing them to focus on more pressing tasks. A virtual bookkeeper will handle all financial statements and give them time to focus on business strategy.
There will also be more personal time to do whatever that you were missing out on – even if that's sleeping normally!
Upscale and Downscale As Needed
Virtual bookkeeping assistant outsourcing agencies can rapidly increase your services without any delays. If the workload of your startup accounting requirements surpasses what your current team (virtual or in-house) can handle, you may easily onboard more people.  In addition, you can do that without the lengthy hiring procedure we spoke about in one of our previous points.
Furthermore, virtual bookkeeping assistants bill by the hour. So hiring a bigger team will not put a massive dent in your wallet.
Likewise, you can decrease your virtual bookkeeping assistant team when the workload is reduced. But you cannot describe a team of in-house accountants when business is slow because they were hired under a long-term contract.
No Long-Term Commitments
The only sure thing about startups and small businesses is that nothing is certain! You never know how the next month is going to be. So, getting into a long-term commitment with no idea how business will be in the near future is a significant risk. By hiring a virtual bookkeeping assistant, you eliminate that risk.
There is no set-in-stone contract or long-time commitment with VAs. You can even hire them based on a weekly, monthly, or project basis. If you like working with your VA, you can sign them on for multiple projects in the future. And if not, we at Wishup guarantee a 100% replacement, no questions asked.
Wishup - Making Accounting For Startups Hassle-Free
We, at Wishup screen, evaluate and train virtual bookkeeping assistants before allocating them to clients. We recruit virtual assistants in various categories and sectors from the top 0.1% of global applicants and can connect you with a suitable VA for the task.
They handle the screening and hiring, saving you time and ensuring that the task is done correctly. Because most VA outsourcing companies sign an NDA, there is also little chance of your personal information being misused. Additionally, our VAs are well-trained and will be genuinely invested in the success of your business.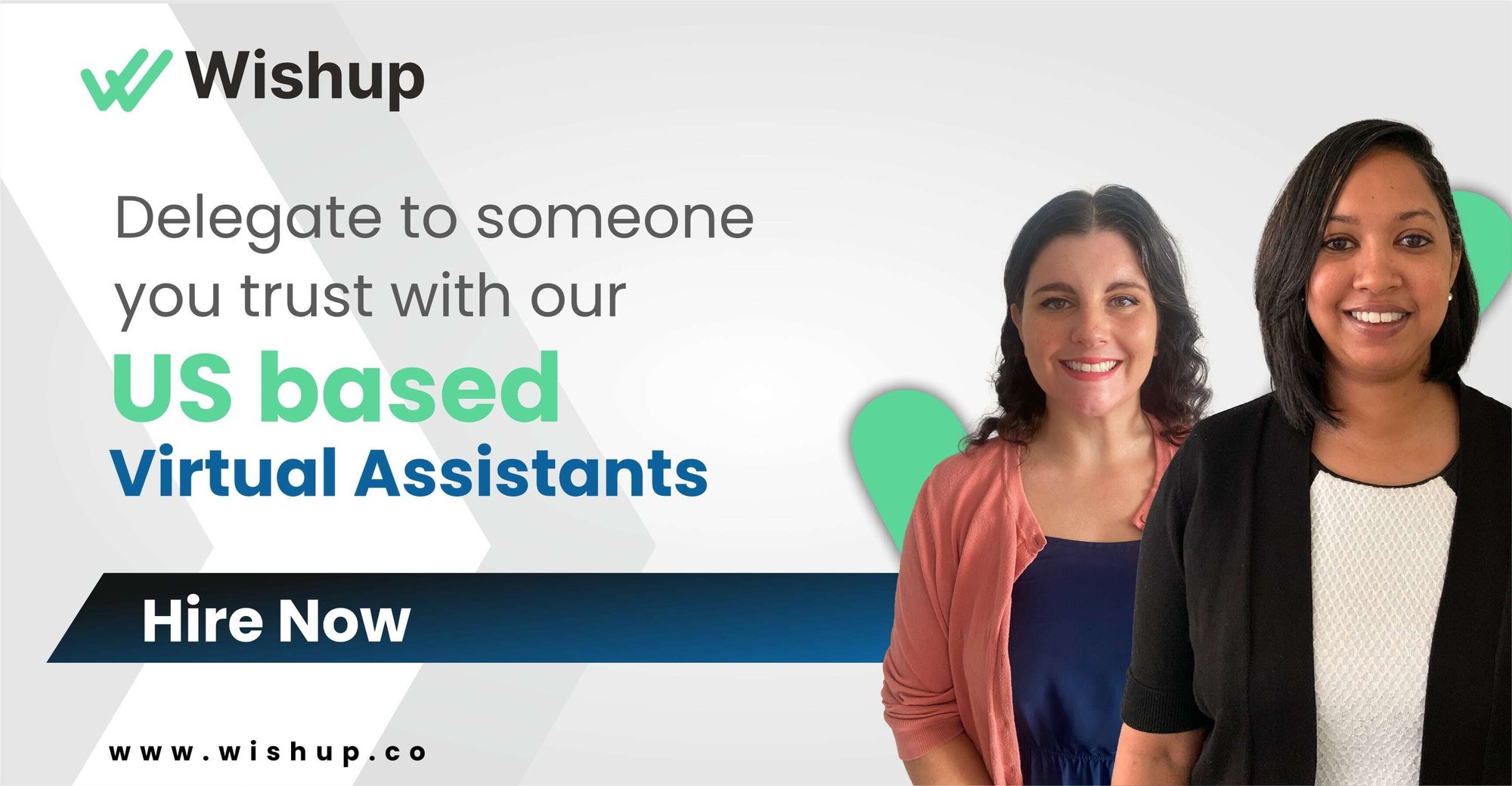 Optimize Your Business For Growth And Better Financial Health
Accounting is an integral part of any successful business, and you need the right person by your side to help you make sure your books are properly maintained and avoid delays in payments. So hire a virtual startup accountant  today, and rest assured that your finances are in good hands while you focus on scaling your business.
To hire a virtual bookkeeping assistant from Wishup, click here to schedule a free consultation today.
FAQs related to Bookkeeping For Startups
How to do bookkeeping for startup?
The main focus of bookkeeping for startups is keeping meticulous financial records. Keep close track of income, expenses, and receipts as you begin to classify and organize all financial transactions. To make these procedures more efficient, it is critical to select the appropriate accounting software. Confirm the accuracy of your financial records by routinely reconciling your bank statements. Maintain a current understanding of tax regulations to ensure compliance and timely filings.
Do startups need a bookkeeper?
Since startup founders frequently have to juggle bookkeeping with running a business, bookkeepers are useful because they can concentrate solely on maintaining accurate and timely records. Hiring a bookkeeper is probably a good idea if your business has more transactions than you have time to track each day.