Virtual Assistant Email Templates: A Comprehensive Guide 2023
Email marketing is one of the most critical parts of a business's online marketing strategy. Almost 69% of marketers leverage email marketing to promote their content. This blog will explore how a virtual assistant can help you generate top-notch free email templates for your business.
Writing a good email can take a lot of time. It is easy to get caught up in the vortex of sounding "perfect". By the time the final draft is approved, an hour has passed.
A busy professional cannot spend that much time drafting a single email. There are many more people to reach out to.
This is where  email assistant email templates come in handy. These templates are pre-defined email layouts containing basic but essential information. Your assistant doesn't have to fill in those details every time they write an email.
Email layouts are a time saver. Your virtual assistant can use that time to perform other important duties like planning an event.
Creating an email template is even easier. The virtual assistant can make a template on Gmail. The platform allows you to create and store 50 templates at a time. Or, they can download fancier email templates available online.
Either way, your virtual assistant will save a lot of time by creating templates. This means you can delegate more important work to them.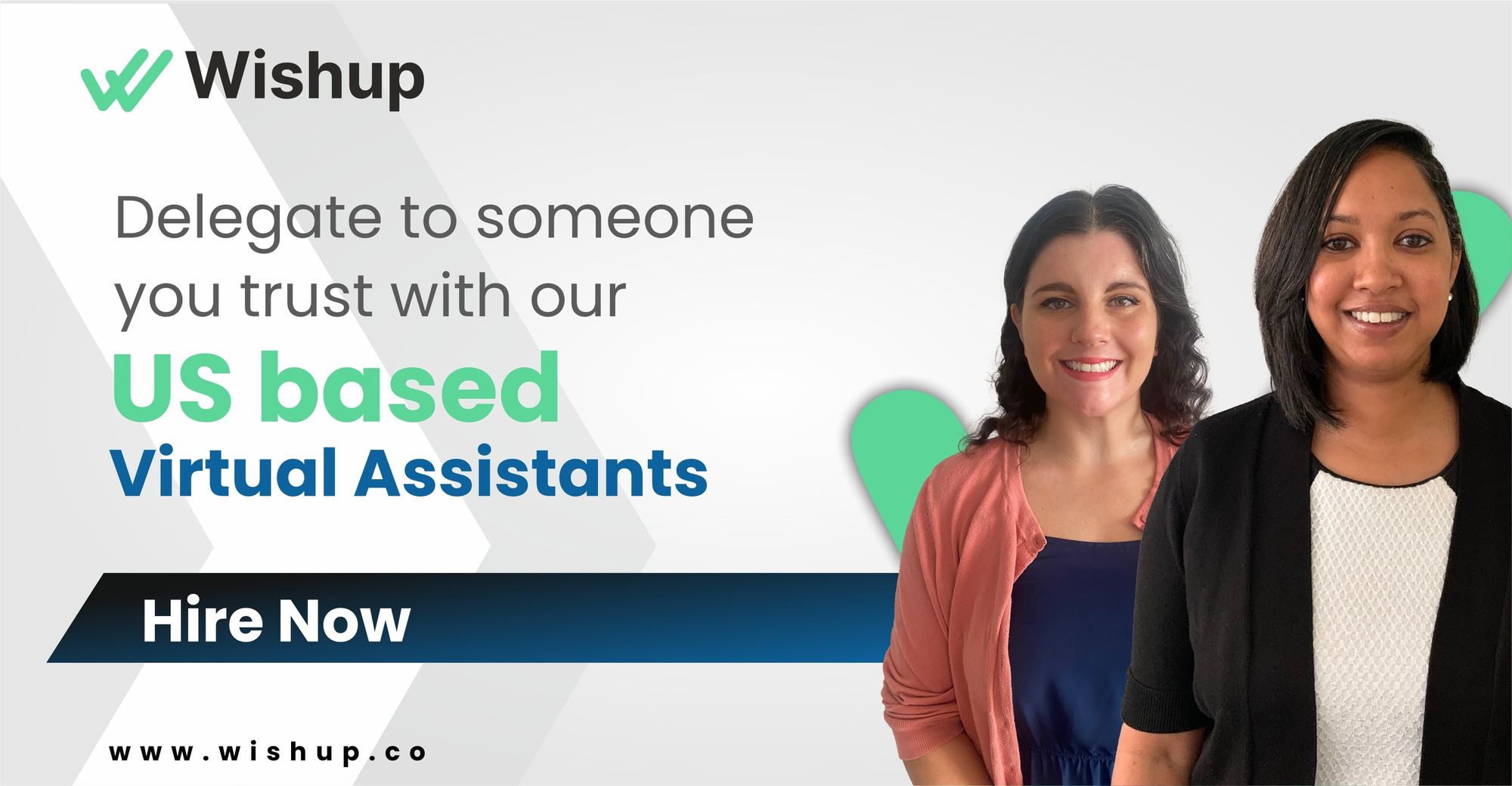 What is an Email Template?
Creating Email Template on Gmail
An email template is a preset layout with all the important information you normally include in an email. The basic email structure has a subject line, an opening, an email body, a closing line, a friendly goodbye, etc. So your email template may have some or most of these elements already filled.
A virtual assistant will email on their boss' behalf. To save time, they can use executive assistant email templates. There are many great executive assistant email examples and virtual assistant pricing templates to choose from online.
Why are Email Templates Important?
Email templates are an important part of email marketing, which is essential in growing your business. They allow you to incorporate the essence of your brand into the email itself.
Every email sent with the same design aesthetic, brand logo, and color theme delivers a personalized experience to your consumers. According to a survey, 94% of businesses credit personalization for their success as a brand.
Virtual Assistant email templates are an important part of email marketing. Emails serve as a cost-effective form of communication that contribute to relationship building.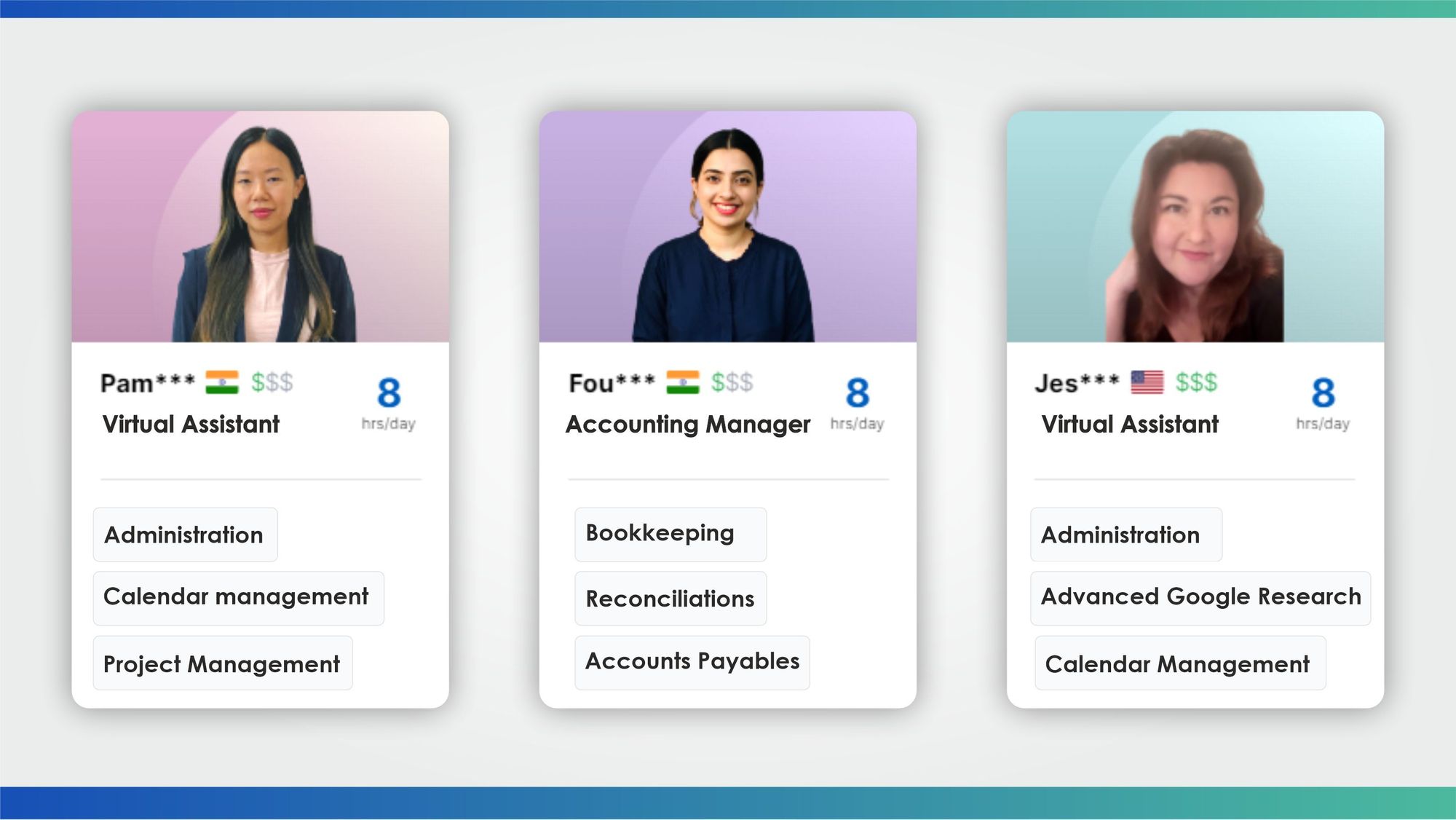 Prerequisite of a Good Email Template
A good email template should include all the important elements of an email.
The virtual assistant should know who your audience is. They must lay special emphasis on the subject line and the call to action as they contain your pitch. The content should be short, clear, and crisp. Remove any unnecessary words to ensure a quick read.
Ensure the layout includes your brand aesthetics, like color theme and font. Keep the font of your content attractive yet readable.
Understanding Your Audience
Your virtual assistant should understand your brand and products to identify your audience. This is crucial for digital marketing strategy. The design and content should appeal to the target demographic. The virtual assistant must use social and web analytics to develop your buyer persona.
For example, if your target audience is young, you should use an informal and friendly tone. The design can be more vibrant with modern aesthetics.
Similarly, your layout will change according to the sex, age, nationality, and interests of your target audience.
Defining the Purpose
What is the purpose of the email? What action do you want your customers to take? Your virtual assistant should be able to answer these questions before designing an email template.
Not every email is a sales pitch. Sometimes you simply want to maintain a productive customer relationship. If that is the case, the content of the email should contain something of interest to your audience. It should be related to your brand image.
Crafting a Clear Message
Readers generally spend less than 20 seconds glancing through an email. Your virtual assistant should craft a short, clear, and well-defined email. Put the most important information at the top. Otherwise, your reader can miss the point.
The design of the email should support a quick read. Keeping it neat and approachable is important. The virtual assistant should not compromise on readability by using an over-the-top layout.
Incorporate Branding
Your virtual assistant should place the company trademark or logo at the top of the email template. This promotes brand presence as your customers know the email is from you the right way.
The template should use colors and design familiar to your brand. For example, opt for the colors used in your brand logo and social media accounts.
Lastly, the virtual assistant must use high-quality images. It will create a good impression on the readers.
Adding Personalization
Your virtual assistant should refer to valuable consumer data to create personalized emails. This includes information like their name, where they live, their last purchase or how often they use your services.
An email with personalized information makes the reader feel like you care. They feel more connected to your brand and will likely keep buying your products or using your services.
Including a Call-to-Action
The CTA is an action you want your readers to take, like "Buy Now", "Click Now," or "Register Now". An effective Call-to-Action guarantees ROI (Return on Investment).
To get the maximum click-through rate (CTR), your CTA should be compelling and stimulating to the reader.
Your virtual assistant should be aware of the reader's needs and preferences. Only then can they write an attractive CTA.
How Virtual Assistants Can Help Create Effective Email Templates
Virtual assistants can run a thorough research on your customer base to understand the likes and preferences of your audience. They can then create effective Virtual Assistant email templates by:
Having a clear subject line and Call-to-Action.
Keeping the content concise and clear.
Writing content specifically for the target audience.
Using your brand logo, color theme, and design for the email layout.
Adding a touch of personalization.
Benefits of Hiring Virtual Assistants to Create Email Templates
A good virtual assistant can study your brand and customer base to come up with effective email templates. They will ensure that the email is specific and stimulating to generate a favorable response.
With a virtual assistant on hand, you don't have to worry about customer relationship management. Your assistant will send out periodic emails and respond to messages on time.
They are also cheaper to hire than hiring an employee. If you approach platforms like Wishup, you get an assistant on board in no time.
Expertise
Virtual assistants come with many skills. They can organize your tasks, schedule your meetings, make travel arrangements, and more.
Some assistants are adept at drafting emails. They know how to write compelling content which is sure to delight your customers.
Such virtual assistants know how to conduct proper research. They understand what your company does and stands for.
Cost-Effective
Many virtual assistants come from developing nations. But they are as educated and skilled as their counterparts from developed countries. The good news is they can be hired at an affordable cost.
Also, hiring an employee can be a costly process. You also need to provide them with various employee benefits. Hiring a virtual assistant does not come with any financial baggage.
You can hire an assistant for as cheap as $9 to $11 per hour from platforms like Wishup.
Time-Saving
Searching for the right candidate can take many weeks. This includes creating a job posting and running multiple screening rounds.
Many virtual assistant websites like Wishup do the dirty work for you. They run all the tests to find the best candidates for the job.
Once you select a candidate, they can start working in a short time.
Flexibility
Virtual assistants work remotely. They are not tied to a 9-to-5 culture. This is especially helpful if your assistant lives in a different time zone. You can delegate work to them while you sleep. By the time you wake up, the job will be done.
Virtual assistants can reschedule if required to accommodate your timetable.
Customization
Most virtual assistants have diverse skill sets. They come with a lot of experience working with different business niches and operations.
With their many skills, you can request them to focus on key processes depending on the need. The wide knowledge base of virtual assistants allows them to perform different types of jobs.
Improved Productivity
With a highly skilled assistant on your side, your productivity and output will increase. They are a great addition to your team. Not only will they share your workload, they will also provide useful insights to improve your business.
Why Hire a Virtual Assistant to Create Email Templates from Wishup?
Wishup is among the the best virtual assistant companies in the industry. Apart from being efficient and skilled, our workers are also affordable.
Still not convinced? Here is why Wishup should be your go-to option for virtual assistants:
Top 1% of applicants
The candidates at Wishup are some of the best you can find. They go through a rigorous selection process. We take them on only if they meet our strict quality standards. At Wishup, we never compromise on quality.
24-hour onboarding
If you show an interest in our candidate, they will join your team in 24 hours. You don't have to waste time looking for the right candidate and filing cumbersome paperwork. We take care of it. Simply focus on working with your new virtual assistant.
Instant replacement
We have many credible virtual assistants on our team. If you are dissatisfied with your current assistant, we offer an instant replacement. We won't bother you with unnecessary questions. Your work can continue smoothly with a new assistant on board.
Dedicated account manager
Our devoted account managers address your queries. Whether you want a new virtual assistant or have a doubt regarding our virtual assistant services, our account managers will listen to you.
7-day risk-free trial
We offer a 7-day risk-free trial. That means you can try out our candidate for a week before taking the final call. We will return your money if you don't want to continue with our services.
In-house training in 70+ no-code tools and 200+ skillsets
After a rigorous screening process, we train our virtual assistants further. This ensures our candidates are well-versed in different skills.
Conclusion
Virtual assistants can fulfill many responsibilities in your company. Designing email templates is one of them.
Email templates are the soul of email marketing. They promote a healthy customer relationship which is as important as creating new sales. If you keep your customers happy, you keep them for a lifetime.
Our virtual assistants at Wishup are equipped with the right tools and skills to create stimulating email templates. They keep your brand image and target audience in mind while designing effective emails.
Give our virtual assistants a shot by scheduling a free consultation. You can also reach out to us via mail at [email protected].
Frequently Asked Questions
How do I email a potential client as a virtual assistant?
If you represent a company, learn as much as possible about the client. This includes their products, their market presence, their revenue, etc. Figure out how your product or service can benefit them. Don't beat about the bush; come straight to the point.
What should I write as a virtual assistant?
If you are looking to be hired as a virtual assistant, mention your key skills. Explain how you will benefit the potential client. Tell them what you will bring to the table in terms of role and responsibilities.
How do I write a virtual assistant proposal?
Prioritize the information. Put the most important information at the top. Have a compelling subject line. Do not add unnecessary words or information. Use a polite tone. Don't try to brag about your skills or accomplishments. Mention them as modestly as possible.