How a Virtual Assistant can help you Create Labels for your Inbox
Research shows that over 35% of people do not track their emails. But with the right virtual assistant helping you with how to create labels in Gmail, you can take control of your inbox and boost your productivity, organization, and overall quality of life.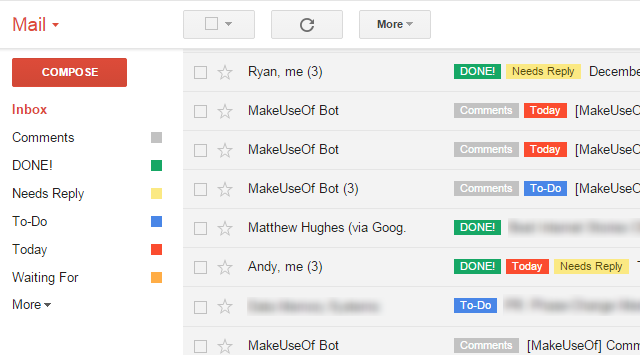 You're probably familiar with the feeling of being overwhelmed by the number of emails in your inbox. It happens to the best of us!
When you're feeling like you're drowning in emails, it's time to start creating labels and folders. We're here to show you how a virtual assistant can help you get your inbox under control.
Managing your email inbox is key in today's world of communication and productivity. For both individuals and businesses, an overflowing inbox can easily become a source of anxiety and annoyance. With the constant influx of new emails, plus the need to keep up with important communications, it can be hard to stay organized and on track.
Research shows that over 35% of people do not track their emails. But with the right virtual assistant helping you with how to create labels in Gmail, you can take control of your inbox and boost your productivity, organization, and overall quality of life.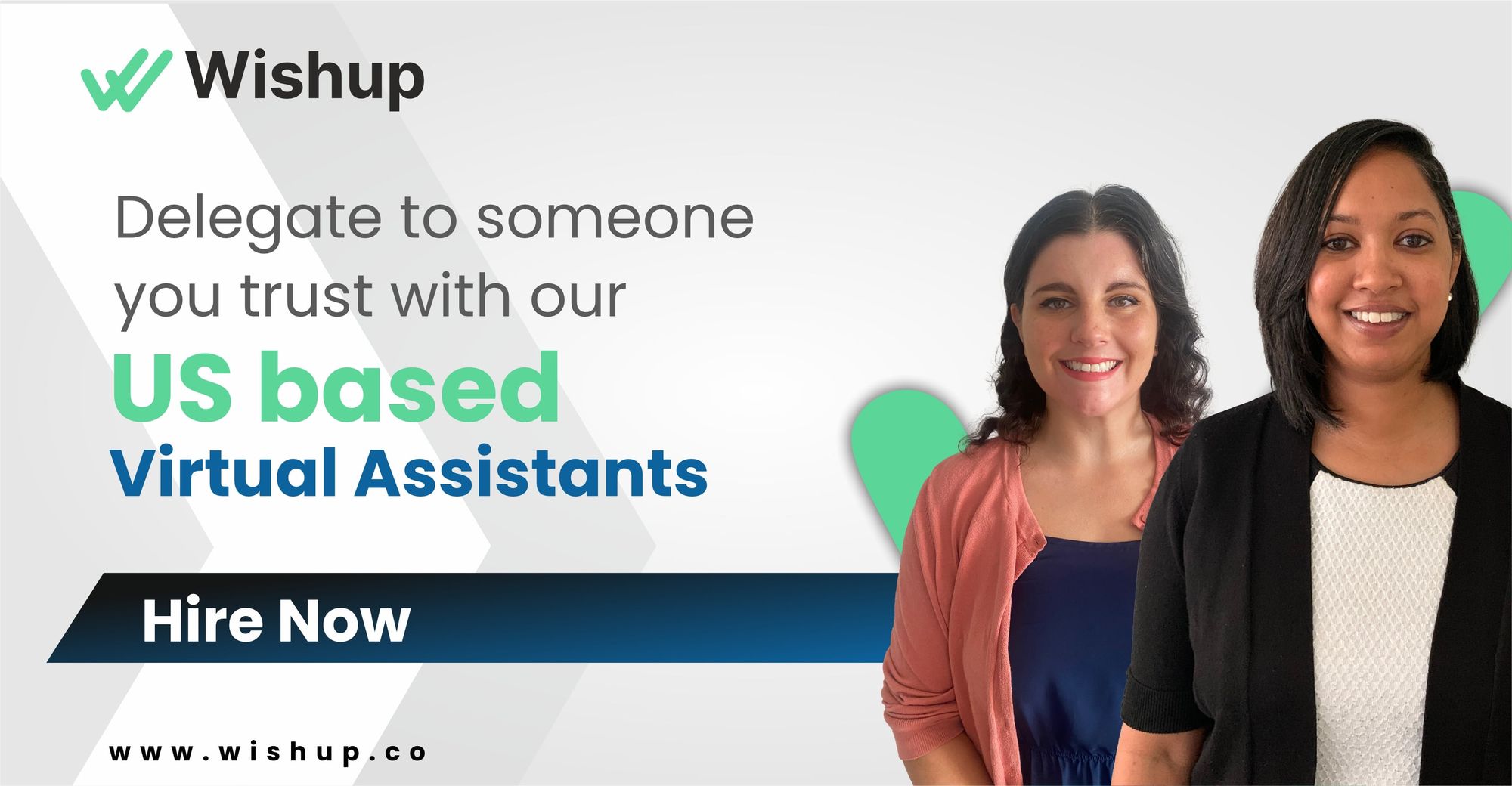 Ways a virtual assistant can help organize your email inbox
Be it sorting your emails and weeding out spam, or making sure high-priority emails catch your eye first, a virtual email assistant can help you in a number of ways.
Customize labels in your inbox: With a virtual assistant, you can personalize your labels to fit your exact requirements. For instance, you can make labels like 'work emails', 'personal emails', and 'promotional emails'. This makes it simpler to quickly find the info you need – no need to rummage through your inbox!
Automate the process of label creation: Organizing your inbox no longer has to take up too much of your time and energy. Thanks to the help of a remote executive assistant who knows how to add labels in Gmail, you can set up a system that automatically labels emails based on certain criteria, like sender, subject line, or keywords. With just a few clicks, you can delegate the label creation process and save yourself the hassle. Now you have more time to focus on the stuff that really matters!
Reduce stress by decluttering your inbox: Having a cluttered inbox can be a huge source of stress and anxiety, especially when you've got hundreds or thousands of emails to go through. Hiring a virtual assistant can help ease this burden by helping you create Gmail labels and keeping your inbox neat and tidy. Labels help you quickly locate the emails you're looking for, meaning you spend less time going through your inbox and, in turn, reduce your stress levels.
Improve productivity by sorting your inbox: Having a virtual assistant create labels for your inbox can make you more productive by keeping you organized and efficient. 39% CFOs in a study stated that they waste a lot of time because of spam emails in their inboxes. With an inbox assistant, you can forget about spending time manually sorting and categorizing your emails. Your virtual assistant can do that for you, freeing up your time to focus on other important tasks and get more done in less time.
Who is a virtual email assistant?
A virtual email assistant is an assistant that provides email inbox management services. Busy executives and entrepreneurs are turning to virtual email assistants to help simplify their work and ensure their emails are managed and sorted according to best practices. Having an expert take care of your inbox can really help lighten your load and free up your time to focus on other tasks.
How can a virtual assistant create a new label in Gmail?
Creating a new label in Gmail is a breeze with the help of a virtual assistant! All they need to do is open their account and click on the "More" option on the left-hand side. Then they just have to select the "Create new label" option and type in the desired label name, and click on "Create," the new label is set up and ready to go! Now, the VA can easily organize and categorize incoming emails. With the help of a virtual assistant, creating a new label in Gmail is a fast and easy way to keep your inbox organized!

What can an email assistant do for You?
Having a virtual assistant to manage your emails and keep your inbox clean can be a huge help for anyone who receives a ton of emails every day. Delegating emails to an assistant allows you to focus on more important tasks. To make this process as easy as possible, why not try an email builder? It'll make all your processes simpler.
Using a human assistant to manage your emails can be a great way to reduce the burden of email management. They can help you with daily inbox reviews, email triage, and even responding to messages. To make sure your assistant isn't wasting time on things like deleting junk mail or filing unimportant messages, it's best to set up intelligent email rules. That way, they can focus on the tasks they're uniquely qualified to handle.
How can a VA make emails automatically go to a folder in Gmail?
Automating the process of sorting and organizing emails in Gmail is easy with a virtual assistant! The VA just needs to log in to the account, click on the Settings icon in the top-right corner, then head to Filters and Blocked Addresses to create a new filter. They then need to specify the criteria for the emails to be sorted, pick the folder for them to be directed to, and that's it, incoming emails will be automatically organized into specific folders. This means no manual sorting and more time saved, which leads to greater productivity.
Why choose Wishup to hire a virtual assistant to manage your inbox
If you're running a business or juggling multiple email accounts, keeping your inbox under control can be a major challenge. That's why here at Wishup, we offer a top-notch inbox management service. Our inbox management virtual assistant services are second to none and our inbox management service is no exception!
We understand that businesses have many options to choose from when selecting a virtual assistant outsourcing company. However, we are confident that Wishup stands out from the competition in numerous ways.
Work with the top talent: All our candidates go through a stringent screening process to check the quality of work they are delivering, their skill level, and so on. After that, we only hire the top 1% of the applicants. So, you get to work with the most skilled and experienced VA in the industry.
High level of expertise: We offer intensive in-house training to ensure are VAs are fully trained and ready to manage your inboxes. Our virtual assistants have all the skills to make sure everything is always up-to-date, tidy, and running smoothly. Plus, they know their way around multiple email accounts, can sift through important emails, and answer messages quickly.
Quick replacements with a no-questions-asked policy: If you are not satisfied with your current virtual assistant, don't worry! We provide an instant replacement, so your work won't be affected. We guarantee a smooth transition by quickly swapping them out for another qualified professional.
A dedicated account manager to handle all your queries and issues at all times: At Wishup, we understand how vital it is to have a single dedicated point of contact. To make sure all your needs are taken care of, we allot you a dedicated account manager. These account managers are the go-between for you and the virtual assistant, making sure any issues are fixed fast. No matter what queries or issues you have, simply get in touch with the account manager, and they will ensure to resolve them ASAP!
7-day free trial and quick hiring process: We offer a full 7-day free trial so you can experience the quality of work our VAs deliver before making a long-term commitment. Once you decide to go ahead with Wishup, we enable you to hire a skilled virtual assistant in less than 24 hours!
Summing up
If you're looking for an easy and effective way to manage your email, a virtual assistant might be just what you need! Automating the process of label creation and customizing labels to fit your needs, a virtual assistant can help you stay organized and improve your productivity. Reducing stress and clearing out your inbox, a virtual assistant is a great tool to have on hand.
So, why not give it a try and see how it can benefit you. A virtual assistant can help you with tasks other than email management as well. Be it virtual marketing or data entry, a VA from Wishup is sure to help you out. Book a free consultation to learn how a VA can make your life a lot easier, or just send us an email at [email protected]