The Role Of Virtual Assistants In Nurturing Leads: Maximizing Your Sales Pipeline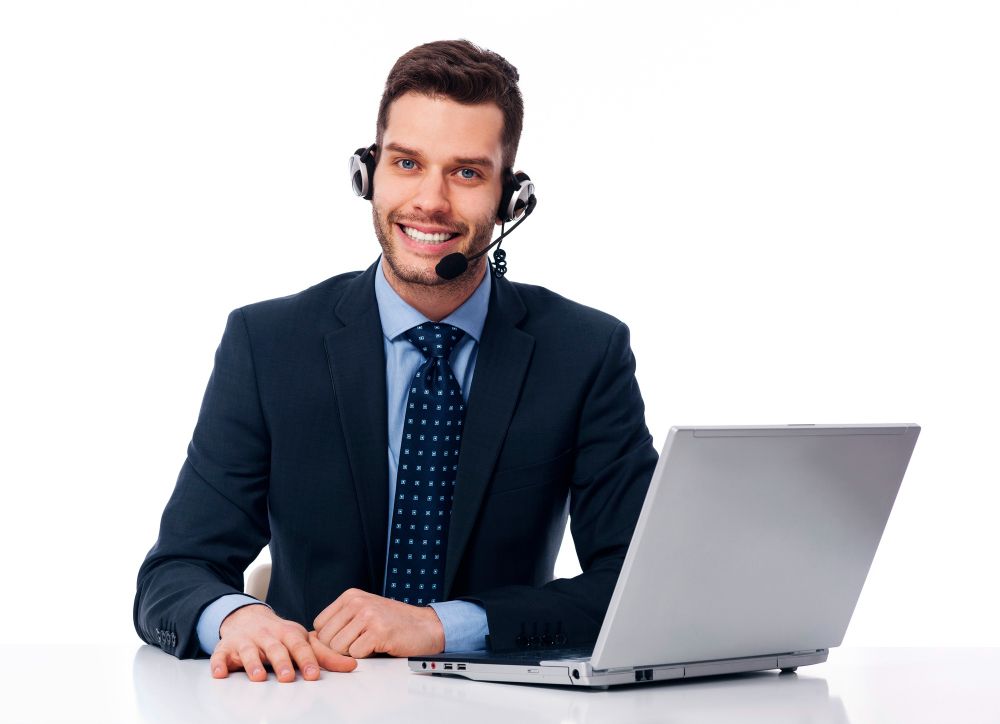 As an entrepreneur, you are doing everything possible to gain more leads – from trying all the trending marketing gimmicks to spending tons on sales personnel.

However, a few prospects take time before deciding to purchase your services. So what should you do?
Leave those leads hanging?

Certainly not!

When leads are in the funnel, nurturing them with relevant, helpful content helps them progress naturally through each stage of consideration until they are prepared to be forwarded to sales. Every buying cycle stage has a safety net, and nurturing is that safety net, ensuring no revenue opportunity is lost.

But you can't do everything yourself! You need an expert to manage your leads efficiently so that you can focus on the bigger picture. Here a virtual assistant can come in handy.

In this blog, we will highlight how a virtual assistant can help you maximize your sales funnel and boost your lead nurturing process. So, let's explore what a virtual assistant is and what lead nurturing tasks they can help you with.

But first, let's understand what lead nurturing means.

What is lead nurturing?

Lead nurturing successfully guides a consumer through your sales funnel — from awareness to purchase. A good lead nurturing strategy may even promote customer loyalty and repeat business.

Every online business aspires to make money, which means making sales for most of them. Therefore, talking to the company's customer base is crucial, whether this sale is for a service or a tangible good.

This is because a prospect is typically still looking for information and waiting to be ready to purchase when they first interact with a brand.

The lead nurturing team's job is to convert that interest; the marketing team and their marketing strategy are responsible for generating the initial interest. Nevertheless, lead nurturing is more complex than it first appears.

Why is lead nurturing important?

The goal of lead nurturing is simple: to convert more prospects into customers while building long-term relationships.

Lead nurturing is crucial because it establishes credibility and trust with your audience and leaves a lasting impression so that they consider you first when they're ready to make a purchase.

A mistake in strategy can quickly close an open channel to a potential customer without immediate feedback. Thus, hiring a lead nurturing expert and planning and considering any digital lead nurturing tactics is essential.

However, hiring a qualified professional takes a lot of time and effort, something you might not be able to afford while running a business. An easer solution would be to hire a virtual assistant for lead nurturing.

Who is a virtual assistant?

Virtual assistants typically work for themselves, helping clients remotely with administrative, technical, or creative tasks from a home office.

A lead nurturing virtual assistant is skilled at finding potential clients as well as assisting them as they progress through the sales funnel and make a purchase. It works much like nurturing leads with a Sales CRM.

The process of lead nurturing can be laborious and time-consuming. A business owner who hires a lead nurturing assistant will have much more time to devote to higher-level planning.

A lead nurturing virtual assistant can thoroughly research a brand's market and buyer's journey to better relate to prospects and produce more targeted content, thereby enhancing the potency of lead nurturing materials distributed by the company.

They are skilled in various fields to carry out their responsibilities effectively, as lead nurturing touches on many interconnected parts of businesses. For example, they have some knowledge of content creation, from keyword research to vetting qualified content for your marketing and emails.

Additionally, they are well-organized and track the return on investment (ROI) of the various campaigns they have run to develop efficient and specialized lead nurturing strategies for your company.

What tasks can a lead nurturing virtual assistant do for your business?

A virtual assistant for lead nurturing can help you with several tasks. Listed below are some of the many tasks:

Utilize focused content
Apply multi-channel lead nurturing strategies
Concentrate on multiple touches
Follow up with leads promptly
Send customized emails
Utilize lead-scoring strategies
Sync up your marketing and sales tactics
Follow market developments, competitive intelligence, and industry trends
Following emerging trends and putting best practices for inbound marketing to use
Effectively collaborate with stakeholders across teams
Determine and interpret the behaviors and patterns that lead to customer success and increased likelihood of being retained by the business

Benefits of hiring a lead nurturing virtual assistant

Assists you in creating targeted campaigns

You can develop targeted lead nurturing campaigns that speak to the needs and interests of leads when you take the time to nurture them.

This strengthens your relationship with them and demonstrates that you know their needs. They are, therefore, more likely to become paying customers.

80% of consumers are more likely to purchase when a hyper-personalized campaign has been created. So yes, you are more likely to receive a response from your leads when you send them personalized emails.

Your virtual assistant is going to do that for you! Based on the interests and requirements of each lead, virtual assistants can create personalized content for them. Consequently, higher conversion rates will result from a more relevant and exciting experience.

Find the problem areas

A lead nurturing VA can also assist you in determining the problems that your leads are facing. They gain a better understanding of the problems the customers are facing by talking to them and asking the right questions.

Using this data, specific content that caters to their needs can then be produced. As a result, you can offer a tailored solution that solves the problems your leads are having by focusing on their pain points.

Boosts lead generation from referrals and new prospects

In addition to managing current leads, lead nurturing VAs can help generate new leads.

Lead nurturing can bring in new website visitors and produce new leads even though you're emailing lists of already-existing leads.  

Your leads will likely forward your email to friends or coworkers, increasing your reach and drawing in more customers, especially if you're doing an excellent job sharing valuable content.

Your virtual assistants for lead nurturing will see that they produce interesting material and experiences for customers, which will keep them interested and boost conversion rates. And on top of that, refer your services to their close ones!

Broadens your selling opportunities

Lead nurturing can help former customers become more aware of your company's offerings.

Additionally, a study found that nurtured leads have a 9% higher average deal size. This suggests that using lead nurturing has the potential to increase not only the number of sales you make but also the value of those sales.

Virtual assistants use lead nurturing when engaging with existing clients to inform them about additional products or services available. This way, you can leverage them to broaden your up-selling and cross-selling opportunities.

Increases brand recognition and credibility

Lead nurturing virtual assistants maintain contact with your customers at all touchpoints, which helps to establish trust between you and your leads. Customers must believe in the legitimacy of your company and the value you are offering before they will make a purchase.

Customers who inquire about your business may wait at least three months before making a purchase. Therefore, during that time, you must nurture your leads by regularly engaging with them through various channels and providing pertinent information.

Your VA will make sure that every prospect is adequately engaged with. Customers are consequently more likely to do business with you when they're ready to purchase.

Pick Wishup for all of your lead nurturing requirements!

Excellent Talent
We take pride in only employing the top 1% of applicants at our company. Therefore, when you choose to work with us, you can be assured that you are receiving the best assistance possible.

Onboarding in a single day
We've created a one-day onboarding process to get you started using our virtual assistant services as soon as possible. So stop wasting time attempting to handle everything by yourself. Instead, consider using our virtual assistant services to see how much more you can accomplish with their help.

Seven-Day Free Trial
How satisfying is it to give something a shot before committing to it? Unbelievable, no? Unlike your internal staff, you can test our virtual assistance services for seven days, and if you're not satisfied, you'll get a full refund.

Easy Scaling
We make it extremely simple for you to scale up, down, or even terminate the service within hours. Have you ever thought that increasing the resources in your company would be so easy?

There are no hiring expenses
Wishup eliminates the need for additional hiring expenses and the time spent looking up staffing companies. Instead, Wishup brings together developers, software testers, bookkeepers, and virtual assistants under one roof.

The Wishup Advantage

$10 /hr
One-Day Onboarding
Quick Replacement
7-Day No-Cost Trial
Dedicated Account Manager

In three simple steps, you can hire a virtual assistant: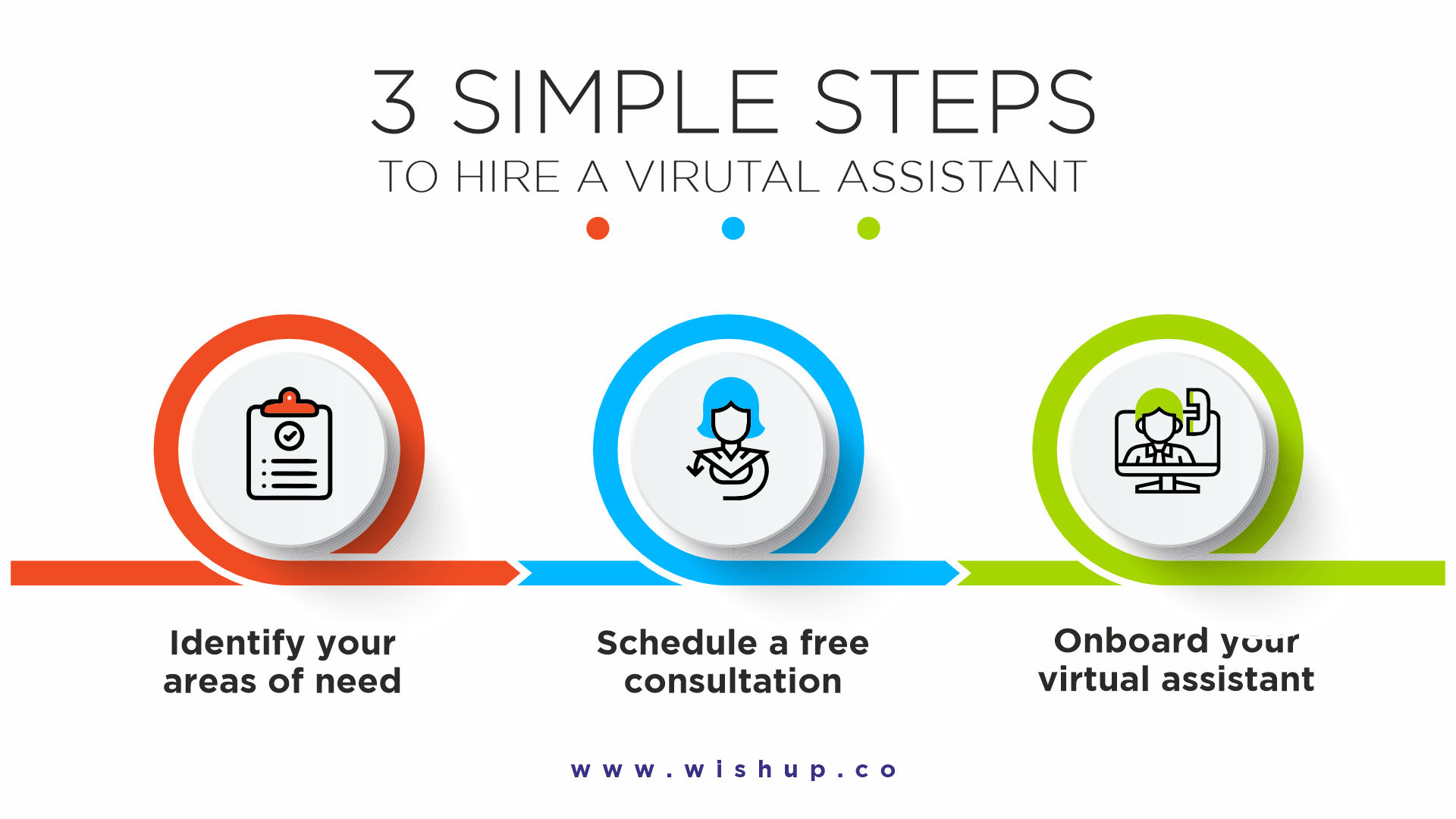 Step 1: Request a free consultation with the Wishup team by registering on our website or emailing [email protected].

Step 2: Tell us what we can do for you. Mention all of the tasks for which you would like assistance. Then, all left for you is to unwind and let our teams find the ideal profiles!

Step 3: Get the best virtual assistance by having Wishup's experts carefully match your team with the right professional.

Onboard your virtual assistant in less than a day.

Hire a virtual assistant for lead nurturing today!

Lead nurturing is a crucial aspect of any marketing strategy. You can increase brand awareness and credibility while building trust with your audience by identifying your customer's pain points and helping them through the purchasing process.

Get a Wishup virtual assistant onboard to help you with all your lead nurturing needs. Book a free consultation with our experts or email us at [email protected].