Boost Productivity With Virtual Assistant Phone Answering Service In 2023
With many businesses offering similar products, good customer service makes a business stand out to a client. Hire a Virtual Assistant for call answering today to make your business stand above your competition.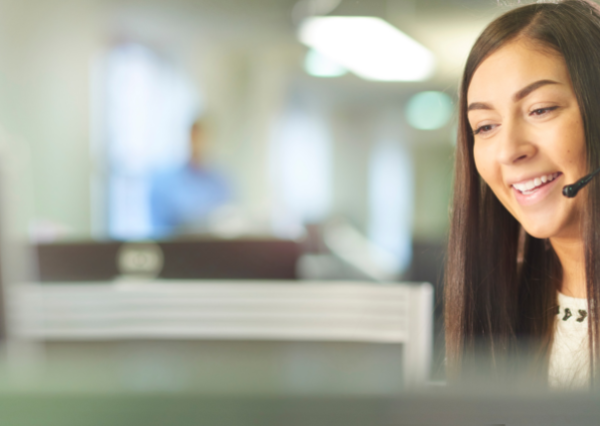 Running a business in any industry is difficult. Business owners have to compete with numerous other firms.
It is important to be unique in today's business landscape. This will give you an edge over competitors.
Offering great customer service can make your clients loyal to you. The process may seem easy for small firms. But it becomes difficult when the business grows.
Businesses may need to answer too many calls in one day. Hiring full-time receptionists is not budget-friendly for small firms. A virtual assistant phone answering service can help you here.
Hiring VAs to answer phones will ensure 24*7 customer service. You will miss no calls from your clients. The response time becomes less. This will make your clients happy.
A phone answering VA will free up the time of other staff. They can focus on business growth tasks. They don't need to worry about answering client calls. This will boost productivity.         

What is a Virtual Assistant Phone Answering Service?
A virtual assistant phone call answering and quoting service acts as a support team to firms. They will take calls and messages for businesses.
Phone-answering VAs can assist with many administrative tasks. These include making travel arrangements and offering customer service.
Why Virtual Assistant Phone Answering Services are important for businesses?
According to studies, 60% of clients can hang up if the wait time is one minute or more. It is important to offer fast customer service.
Your clients expect 24*7 customer service. You can get budget-friendly customer assistance service with a virtual assistant customer service.
Cost-effective compared to a full-time receptionist
Businesses have to pay an average of $32,999/year for a full-time receptionist. This may not be possible for small businesses.
You can hire a virtual assistant with less budget. For example, virtual assistant services at Wishup start at just $999/month. You don't need to invest in office space and equipment. This saves operational costs.
Flexibility in handling call volumes
You can hire VAs based on your call volume. You can hire extra VA when call volume increases and also use call tracking systems. This is helpful during holidays.
Ability to handle calls outside of business hours
VAs work remotely. You can hire VAs from different time zones. They can work when your business is off.
You can offer 24*7 customer service by hiring a virtual assistant.
Handle other tasks apart from what an average receptionist does
A receptionist only answers calls. A phone-answering VA can handle several tasks. They can manage your calendar, collect client feedback, and check social media.
Benefits of Hiring a Virtual Assistant Phone Answering Service
Busy business owners have many things on their plates. Doing multiple things at the same time can cause stress. It can reduce your productivity.
Hiring a VA can help you assign customer service tasks to them. This will give you time to focus on business growth.
Manage inbound call flow
A phone-answering VA can handle inbound calls to your firm. They can answer questions and resolve issues. You will miss no calls due to busy staff.
24 x 7 customer support system
VAs work remotely. They can offer customer service 24*7. This will improve customer satisfaction. You can also boost your brand image.
Operate your business in different time zones
Businesses can hire VAs from different time zone. You will get business phone services outside your business hours.
Networking with potential clients
VAs have good knowledge of client attitudes in your industry. This will help them to network with potential clients in a better way. It can help you grow your business.
More affordable than a receptionist
You need to pay more for a receptionist than a VA. You also need to pay them benefits.
Businesses need to pay for extra equipment and office space when hiring receptionists. You can avoid these costs by hiring a VA.
Never miss a call again
A VA will ensure to pick up all your calls swiftly. You can employ VAs 24*7 to answer calls. A phone-answering VA will not be busy with other tasks. So, you will never miss a call.
Increased productivity
A virtual phone answering service answers all inbound calls in a firm. This frees up time for business owners. They can focus on other important tasks. This will improve productivity.
Increased efficiency
A virtual phone answering service has knowledge about the industry. They can handle different tasks more efficiently.
Customer satisfaction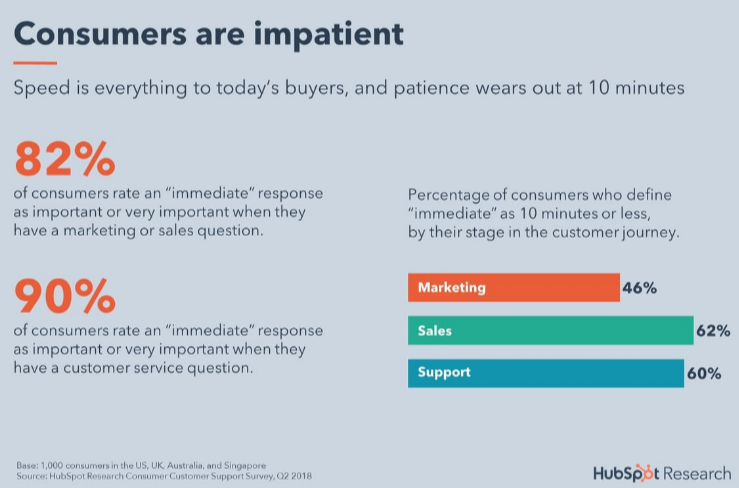 90% of clients consider "immediate" response an important part of customer service, a study says. VAs will pick up calls quickly. This will improve customer satisfaction.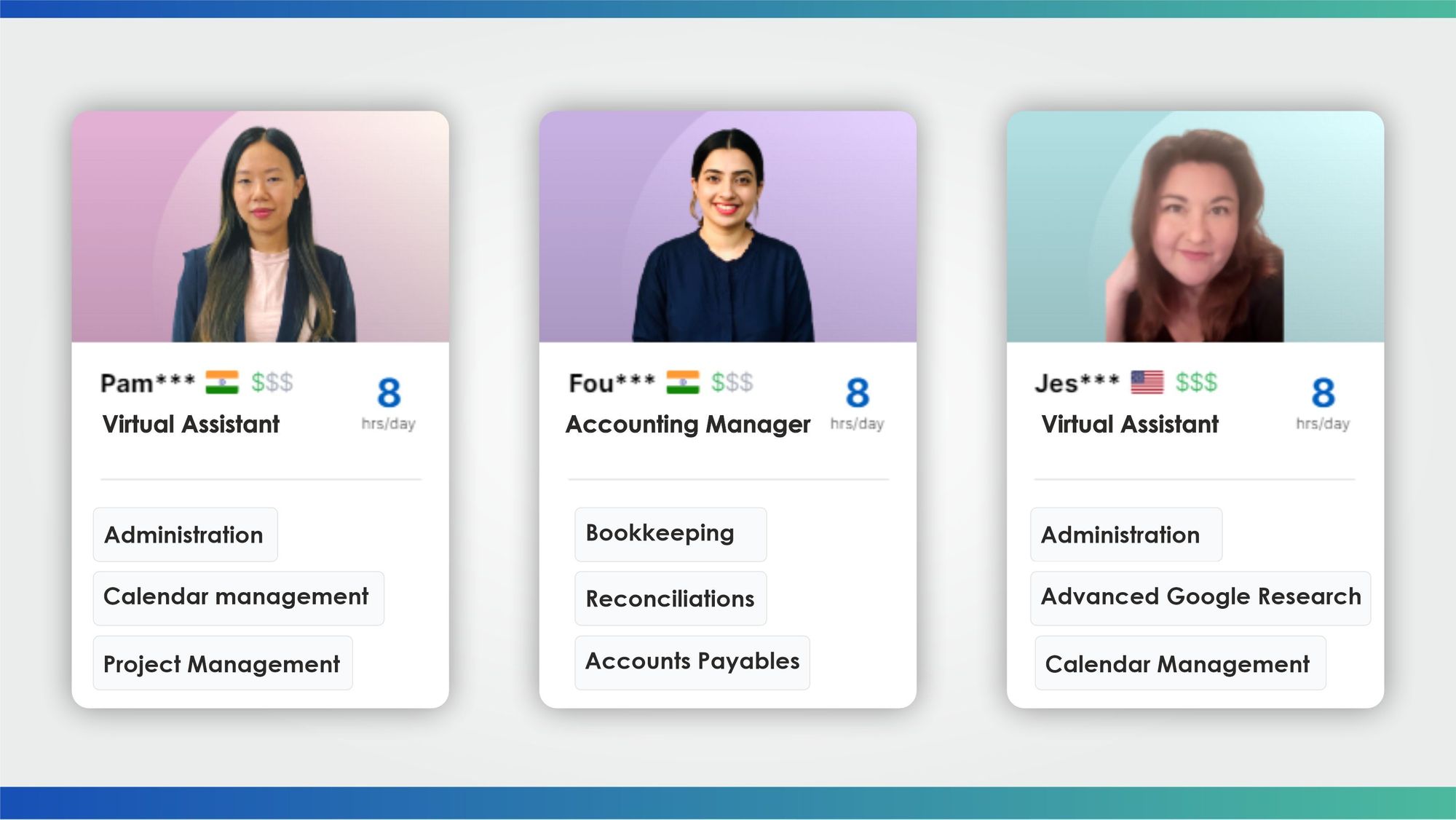 Tasks of a Virtual Assistant for Phone Answering
A VA for phone answering can handle numerous tasks. These include HR, administrative, sales, and support activities.
VAs act as support teams for other departments. They can collect and analyze data. They help owners make wise business choices.
Promote your services
VAs for phone answering can introduce your popular services to callers. They can read personalized briefings and messages. They can inform clients about product updates.
Manage calendar and appointments
VAs can manage your calendar and schedule appointments. They can send you reminders of upcoming meetings.
Handling recruitment
VAs can create a virtual assistant job description and schedule interviews. They can help the HR department during the interview process.
Collect product feedback on call
VAs can collect product feedback during client calls. They can analyze and create feedback reports.
Providing help-desk support, and more
VAs can give information about products and services to clients. They can provide answers to client issues and solve problems.
Providing industry-specific assistance
VAs can give technical information about the products. They can give product-specific assistance.
Compile the data of customer calls
VAs can collect data from client calls. They can compile the data and create reports. Owners can use this data to make wise decisions.
Managing & coordinating sales orders
VAs can help with sales order management. They can guide clients through different order placement stages.
Handle all recurring tasks
VAs can handle several recurring tasks. They can plan meetings and events and do online research. They can help with bookkeeping and making reports.
How can a Virtual Assistant for phone answering help you grow your business?
A virtual assistant for phone answering can help you in many ways. They do all mundane tasks for you. This will free up your time. Business owners will be able to focus on tasks related to business growth.
VAs can make clients loyal by quickly answering calls.
You don't have to miss a call again
A company should feel welcoming to prospective clients. Many clients call the company before purchasing products.
VAs can take client calls 24*7. You will not miss sales calls by hiring VAs.
Affordable option
Many small firms face budget issues, especially in the beginning. Hiring a virtual assistant for phone answering is an affordable option.
No workload on other employees
Without VAs, your staff has to spend time answering calls. This can affect their productivity. VAs can reduce the workload of employees.
Manage calendar
VAs can plan meetings and manage business schedules. They can send meeting reminders to managers.
No stress about hiring
Hiring in-house staff can be a long process. You have to spend more time and money on this. You also have to train them in different tools.
Businesses can hire VAs in little time.
No constant check of the productivity of employees
You pay VAs for the work they do. So, you don't need to worry about performance drops. They are experts in the industry. They will complete tasks efficiently.
Get task reminders on time
VAs can prepare business workflows. They can send task reminders to different departments. They can record completed tasks.
What are the things to remember before hiring a Virtual Assistant Phone Answering Service?
It is difficult to find the best virtual assistant phone answering service for your firm. Many can face talent and budget issues.
You should never have a casual approach to hiring VAs. You can use some tips to hire the best talent.
Have absolute clarity on all the help you need
Business owners sometimes fail to assess their needs. This can cause wrong hires. Decide the tasks you want the VA to do. Then hire the VA based on skill set.
Have a thorough look at their experience
Check the experience of the VA before hiring. Ask them questions about their experience and knowledge. This can help you know their abilities.
Check interpersonal skills for calling
Interpersonal skills are important for business growth. Your VA should be able to make clients comfortable on the call. This will bring you more clients.
Conduct a mock call
The VA should have good call-answering skills. Arrange a mock call to assess their ability to handle clients. See if they handle clients calmly.
Keep a task list ready to delegate tasks
Always have a task list ready for the VA. Sometimes you may not get any client calls. Check the administrative tasks they can do when not answering calls.
Check pricing models and plans of providers
Businesses on a tight budget should look at pricing. You should also look for special plans from service providers.
From where can you hire a Virtual Assistant Phone Answering Service?
Businesses can hire an online personal assistant for phone answering from many platforms. The hiring platform depends on budget restrictions. It can also depend on business needs. The VAs can perform administrative tasks too.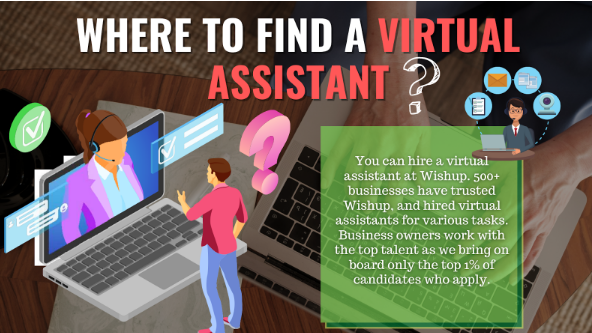 Freelancer platform
You can hire VAs from freelancer platforms. These include Upwork and Fiverr. The pricing and availability depend on the VA.
Virtual assistant agency
You can hire VAs from virtual assistant companies like Wishup. They take special care in training their VAs. You can easily onboard them at reasonable prices.
In-house Assistant
Hiring in-house assistants can be costly. You need to pay them salary and benefits. You also should pay extra for equipment and office space.
Wishup: The perfect partner for all your Virtual Assistant Phone Answering Services.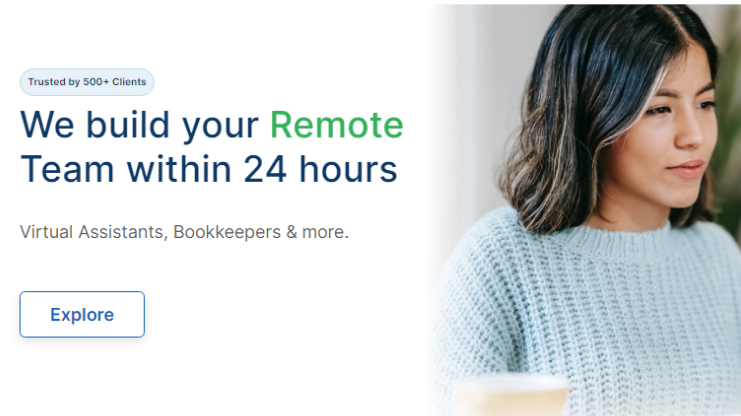 Wishup is a virtual assistant phone answering service provider. We offer business owners qualified phone-answering VAs that are best for their needs. Our talents belong to the top 1% of the industry.
Cost-effective
Wishup offers budget-friendly services to clients. You can hire them starting at just $999/month.
Hassle-free onboarding
Wishup allows clients to onboard virtual phone answering assistants within 24 hours.
Experienced professionals
We strictly test all our applicants and hire only college graduates with relevant work experience. When you hire from Wishup, you can rest assured our VAs will meet your expectations
Customer satisfaction
We believe in satisfying our clients. We have trained our VAs in 70+ tasks. They can do several business activities. These include invoice management, making reports, and scheduling meetings.
Data privacy
We protect our client data with multiple layers of security, such as signing an NDA with the VA before assigning them to a client. All your information is safe with us.
Trustworthy brand
Over 500 companies rely on Wishup for their VA needs. Our client satisfaction speaks of our quality.

Immediate replacement policy
We immediately replace the VA for clients unhappy with the services. No questions asked!
7-Day free trial with a money-back guarantee
You can try out a 7-day free virtual assistant phone answering service trial with Wishup. If you are unhappy, you get your money back.
Conclusion
A virtual assistant phone answering service can handle all tasks related to client service. They can answer call 24*7. This will improve client satisfaction and loyalty. You can improve your brand image with a VA.
Wishup can connect with professional VAs at reasonable prices. You need not spend money on training our VAs. Ready to hire one? Schedule a free consultation with us or drop us an email at [email protected].
Virtual Assistant Phone Answering Service Frequently Asked Questions
Does the virtual assistant take calls?
Yes, VAs can take calls. They can handle inbound questions. VAs can take messages and give them to the right department.
How do personal assistants answer phone calls?
Personal assistants should answer calls by the third ring and offer a greeting. They should be polite, clear, and positive. They should take messages correctly.
What is a virtual assistant contact center?
A virtual assistant contact center manages outbound and inbound calls. They help agents to receive and make calls. The employees are located in different places.