Hire a Virtual Customer Support Assistant
The most coveted part of working on your own is a sense of 'freedom'. But are you escaping this prize, thanks to escalating customer demands from your business? If so, then a Virtual Customer Support Assistant is all the help you need. More here on how you can benefit from an extra pair of hands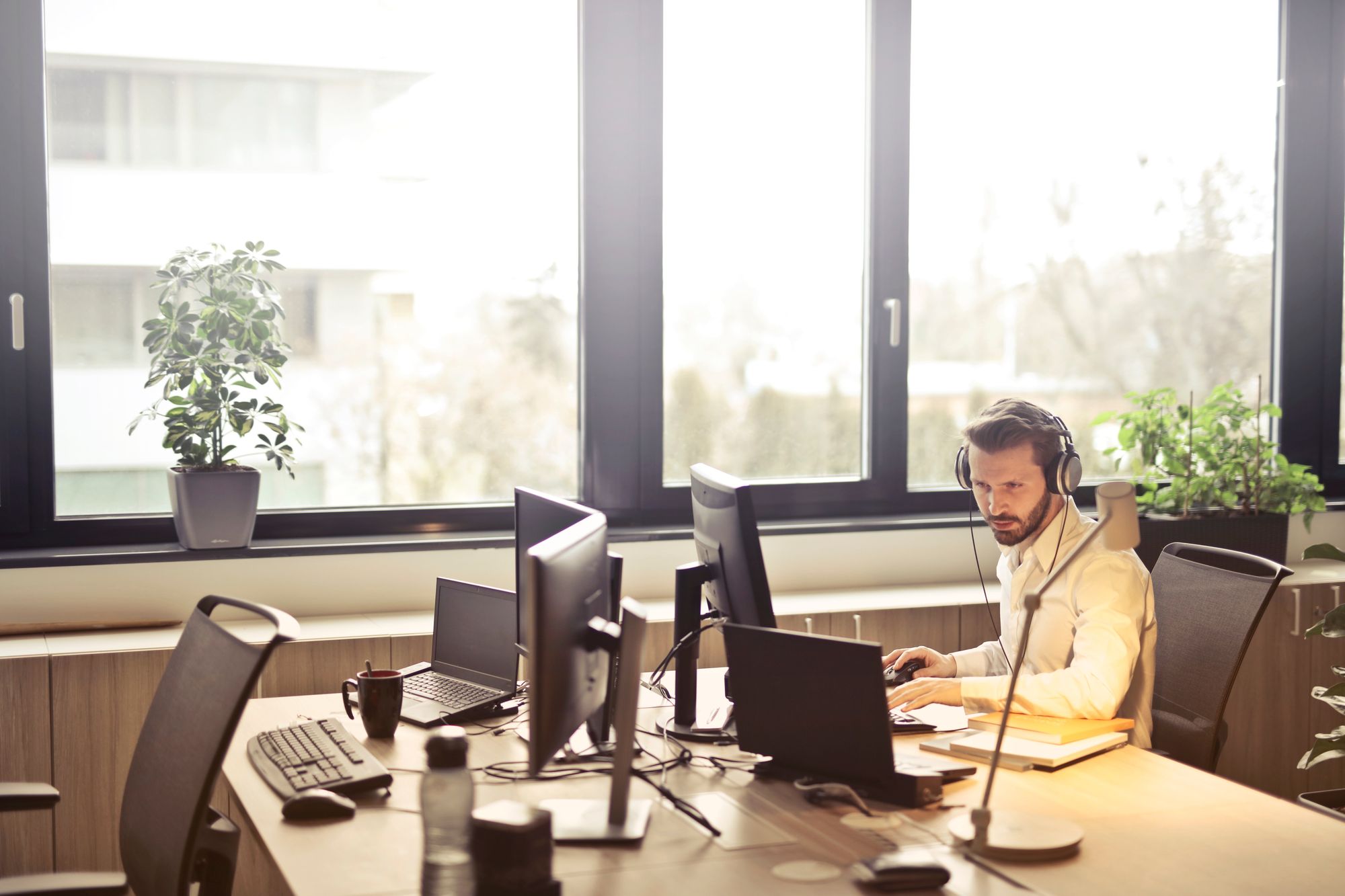 Is your business growing and so is your anxiety? Are you unable to rejoice in your own success because you're having a hard time meeting customer demands and queries? Is the pile of client complaints stacking up with no one to attend it?
You've undoubtedly worked so hard to reach here and you know aware how important a role your customers have played in it. But with your business' growing demands, you need the assistance of a qualified professional who will take care of its most important aspect - customer support.
What is a Virtual Customer Support Assistant?
Every business is wholly dependent on its customers for existence. And customers do not care how much you know unless they know how much you care. Meaning, ensuring customer satisfaction is not merely coming up with brilliant products and services. Without the personal human touch and reliable support, the most carefully executed business strategies will also inevitably fall short.
Interacting with your customers, paying heed to their feedback (both good and bad), answering their queries and retaining their trust are the keys to success. But as a business owner, you cannot do this all by yourself. This may seem probable when your business is at the budding stage, but a plentiful harvest requires the support of more skillful hands. Here's where a virtual customer support assistant comes into play.
A virtual customer support assistant develops and retains this bond between your business and your customers, ensuring that every individual is taken care of and their demands met. A customer support VA will employ tools and best practices to ensure each customer is happy with your products and services. This will enable you as a business owner to focus on growing your business while your customer service VA handles customer queries and concerns in the background.
What Does a Virtual Customer Support Assistant Do?
1.       Customer support
A successful business will see hordes of orders pouring in, which in turn means dealing with many enquiries and concerns. Your customer service VA will handle customer queries, grievances and feedback in a tactful manner ensuring that no queries are left unattended while you can focus on the growth of your business.
2.       Data entry
Verifying and identifying customer accounts is part and parcel of a business owner's life. Your virtual customer support assistant will maintain a database with the names, addresses, contact numbers and other relevant information of customers.
3.       Taking customer orders
As your business grows, the number of orders pouring in will both excite you and overwhelm you. Your virtual customer support assistant can easily take up the task of noting down orders. After all, ensuring that customers have an enjoyable shopping experience is their primary duty.
4.       A consistent brand experience
Your customer support VA will promptly respond to customer queries and issues, leaving a positive impression on them. Hire a virtual customer support assistant to give your customers a consistent experience with your brand.
5.       Multi-channel support
Because customers today buy on different channels, they also expect to find you on them - telephone, email, social media, etc. Your virtual customer support assistant will ensure your business' presence on all these channels and respond to customers that reach out.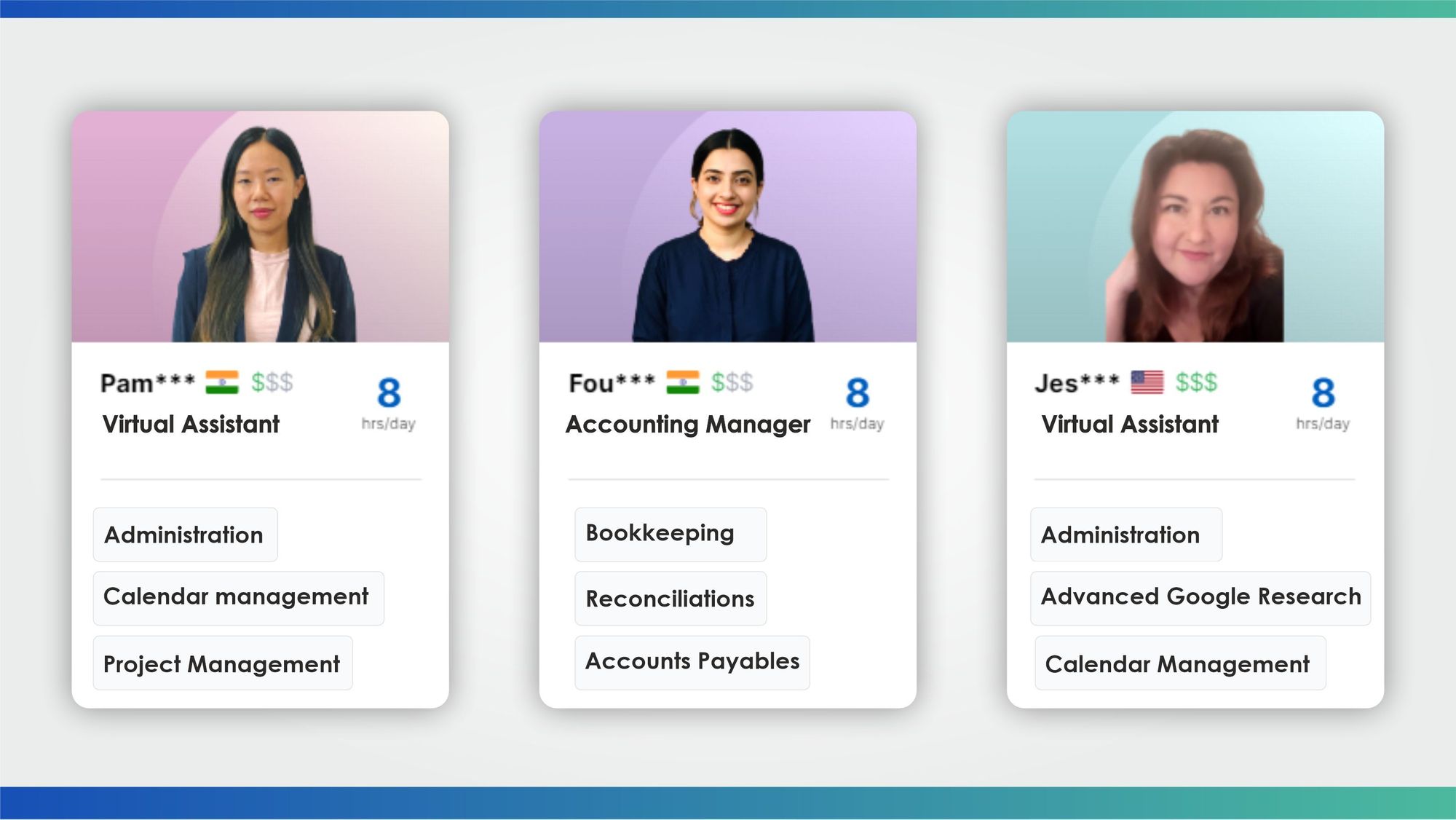 Steps to Hire a Virtual Customer Support Assistant
1.       Search for online platforms
The first step to finding the right virtual assistant is to look for the right online platforms that offer render such services. There are plenty of options to choose from. Companies such as Call Center Pros, Zirtual, Wishup, Brickwork India are among some of the leading virtual assistant companies.
2.       Have a pre-determined task list
Now that you have found the company of your choice, you need to come up with a definite task list, stating your specific needs and expectations. This will help you to find the virtual customer support assistant tailor-made to your specific needs. Since the day-to-day business operations are complex and taxing, having a task list is a must.
3.       Compare your options
Even with your specific task list in hand, you will find many prospective candidates. Here's when you must compare your options. Narrow them down by carefully comparing these on the basis of price and quality of output.
4.       Enter into a direct dialogue
When you finally find a candidate that sparks your interest, get to know them personally by initiating a direct conversation. Ask questions that will help you determine whether they are cut out for your expectations. On proper assessment, if you're convinced of their suitability, go ahead and hire them and if not, you can keep on looking until you find a satisfactory candidate.
5.       Plan the workflow
By this step, you have found the right candidate and are excited to start working with them. Now's the time to plan out the workflow, stating the exact number of work hours, expected quality of output and other specifications your virtual customer assistant should be aware of before starting work.
Virtual Customer Support Assistant Job Description Samples
Virtual Customer Support Assistant Job Description Sample 1
Job summary
We are seeking to hire a virtual customer support assistant who will work remotely with our ever growing team of professionals. Our ideal candidate must possess friendly yet professional demeanor, top-notch communication skills and must be proficient in client management. Having at least two years of experience in customer service is a mandate.
Roles and responsibilities
Maintain updated and precise client files
Uphold our company's reputation by ensuring client satisfaction
Converse with clients via phone or email
Accurately answer client queries and deal with client grievances
Redirect urgent or obscure queries to the relevant departments
Generate quotes for clients as and when requested
Job requirements
Though a college degree is preferred, High School Diploma is mandatory
Experience in the sales or financial sector is a bonus
Top-notch verbal and written communication skills
Ability to remain calm when dealing with challenging clients
Ability to multi-task and handle work pressure
Virtual Customer Support Assistant Job Description Sample 2
Job summary
We are looking to hire a virtual customer support assistant who can remotely join our team and prove to be a hardworking and reliable find. Your day-to-day operations will involve interacting with a wide variety of clients, some very challenging so the ability to carry out dealings in a friendly and professional manner is a mandate. Though having some work experience is preferred, we are willing to accept a Fresher provided they fulfill the other obligations.
Roles and responsibilities
Interacting with clients either through phone calls/call centers or email chats
Informing clients about products and services and handling client queries
Ensuring client satisfaction
Meeting client concerns and criticisms with patience
Maintaining detailed and accurate client files
Preparing monthly, quarterly and yearly management reports
Seeking management help as and when the need arises
Expanding client base by pursuing client leads
Job requirements
Must be a Graduate from a recognized University. Work experience not a mandate
Thorough knowledge of Microsoft suite
Must possess good communication and client management skills
Having a high E.Q. is a must
Paying keen attention to detail and being an innovative thinker
Benefits of Hiring a Virtual Customer Support Assistant
1.       Greater customer satisfaction
Customers are a business' cornerstone; hence ensuring that your customers are satisfied with your products and services is a must. To ensure every single customer's needs are met, hire a virtual assistant who will interact with clients on your behalf, deal patiently with their queries and grievances and forward urgent enquiries to the relevant department.
2.       Cost-effective
Hiring a virtual customer support assistant is an affordable process as customer service VAs do not come with overhead expenses of salary, office equipment, office space and other supplies. You pay them only for the work they render. Moreover, you are not required to bear additional expenses of pension and health insurance unlike the case of a full-time employee.
3.       Better time utilization
There's no task more important than customer support. If you take up this task single-handedly, working on suggestions and coming up with improved products and services will become back-breaking. That's having too much on your plate! You may end up losing customers eventually. To avoid that, hire a virtual customer support assistant who will manage customers on your behalf while you work on business productivity. Moreover, if you hire a virtual customer support assistant from a different time zone, you can even utilize your sleep hours and at the same time get help in dealing with clients globally.
4.       Scalability
Days of sowing are not immediately followed by days of reaping. The waiting period in between, though precious in nature, is also accompanied by work dormancy. This is also the case when your business experiences a slump. Such times reveal the downside of hiring a full-time employee because you still need to pay fixed salaries and bear additional employee costs. This is when virtual assistant outsourcing comes in handy, as you are required to pay them only for the work they render.
5.       Easy hiring process
With so many online agencies providing highly skilled and experienced professionals, hiring a virtual customer support assistant is a doddle. All you need to do is simply choose the relevant agencies, review various CVs and set up a telephonic or Skype interview. The entire process can be accomplished within two to three days.
So, here's detailed information on what a virtual customer support assistant is like and how their addition to your team will prove to be highly beneficial. Now, all you need to do is simply search for the perfect candidate and set down clear guidelines for them before they start work and watch them work their magic!