How can a virtual assistant help you create a marketing strategy using Chat GPT?
Creating a successful marketing strategy can be difficult, especially if you have limited knowledge and experience in the area. This is where experienced remote assistants come into the picture. This post will discuss how a virtual assistant can help you create a marketing strategy with Chat GPT.
In today's fast-evolving business world, creating an effective marketing strategy is vital for any business to stay relevant, attract its target customer, and meet its sales and revenue goals. On average companies are spending almost 9.5% of their revenue on marketing.
As a business owner, if you aren't developing effective marketing techniques, you can end up leaving money on the table and enabling your competitors to get ahead of you.
However, creating a successful marketing strategy can be difficult, especially if you have limited knowledge and experience in the area. This is where experienced remote assistants come into the picture. Remote or virtual assistants are people who work remotely, providing various administrative and creative services to businesses like yours.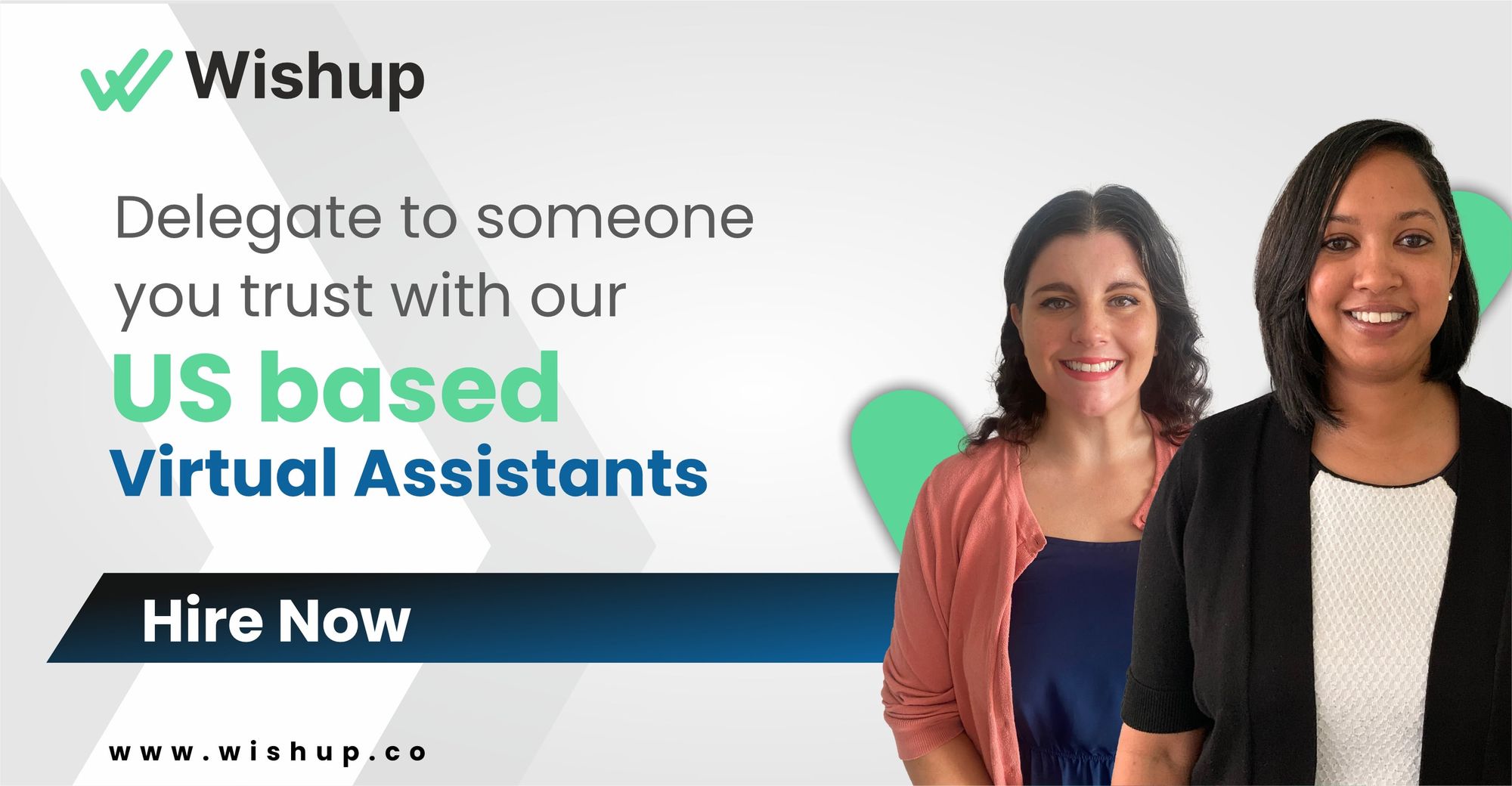 With their experience and creative knowledge, they can help you with various tasks, including creating a marketing strategy. If you've been considering developing a marketing strategy, but aren't sure how to go about it, a virtual assistant may be able to help you. Virtual assistants can also leverage advanced AI tools like ChatGPT to provide a wide range of services, including researching new ideas, writing blog posts, developing a social media strategy, and more. They can help you assess your current plan, improve your methods, and make changes where necessary.
In this post, we'll talk about how a virtual assistant can help you create a marketing strategy with Chat GPT.
Let's dive in!
5 major ways in which a virtual assistant can help you create marketing strategies using ChatGPT
ChatGPT is an incredible ChatGPT is a powerful language model with a broad range of applications, including the development of marketing plans and ideas for modern-day businesses. By using ChatGPT, a virtual assistant can help you create a marketing strategy quickly and more efficiently.
Let's have a look at the top 5 ways in which a virtual assistant can leverage ChatGPT and come up with a powerful marketing strategy for your business.
1. In-depth market research: Market research is one of the most critical elements of developing a marketing strategy. VAs can gather industry data and analyze them with the help of Chat GPT. With Chat GPT, the virtual assistant can quickly and accurately process large amounts of data, including social media engagement and website analytics, to gain a better understanding of the current market. This enables the virtual assistant to gain a comprehensive overview of your target market.
2. Lead generation: Once your virtual assistant is able to collect relevant industry data, the latest trends, and customer preferences, they can leverage ChatGPT to come up with relevant content. The tool can help them develop an effective lead-generation strategy by helping them come up with unique and interesting content that drives conversation and results in lead conversion.
3. Developing social media marketing strategy: Social media is one of the most powerful platforms for business marketing. Due to its incredible reach and massive user base, it allows you to reach the target audience easily and quickly. 96% of marketers believe that social media marketing will help them generate positive ROI.
With a virtual marketing assistant, you can improve your social media marketing game! They can leverage ChatGPT to generate unique post ideas, come up with interesting content, plan out a social media calendar, and track engagement across your channels. This can help you save time and maximize your presence on social media.
4. Strengthening your email marketing: Chat GPT is an invaluable tool for virtual assistants to employ in email marketing campaigns. Your VA can use ChatGPT to craft personalized content according to the behavior and preferences of your target customers. This will help you drive sales, boost engagement, and increase brand visibility.
5. Creating interesting and powerful content: With the help of ChatGPT, creating online content becomes a lot easier and quicker. Being a highly capable AI language model, ChatGPT can help your virtual assistant generate content ideas for blog posts, social media, email marketing initiatives, and more. This will give you the opportunity to create a successful online campaign.
Benefits of hiring a virtual assistant for developing your business's marketing strategy
A virtual assistant can provide you with invaluable assistance in developing a targeted and effective marketing strategy.
By leveraging specialized knowledge, skills, and experience, they can help create a marketing plan that is tailored to your business's unique requirements. This can result in more efficient use of resources and an increased likelihood of success. Combine this with the power of capable AI models like ChatGPT, and you will have an incredible way to develop effective marketing techniques and strategies.
Here are some of the best benefits of hiring a virtual assistant for developing your marketing strategy:
1. They help you save a lot of time and company resources
Developing a successful marketing strategy can be quite time-consuming, particularly if you lack expertise in digital marketing. However, hiring a capable virtual assistant can reduce the amount of time you spend on research and analysis. Moreover, they can also create content with ChatGPT and implement the strategy, leaving you free to concentrate on other important aspects of your business.
2. They are experts in their field
Human virtual assistants bring an abundance of experience and expertise to the table when it comes to developing marketing strategies. They are knowledgeable of the latest digital marketing trends and techniques and have worked with many businesses across a range of industries. With their expertise and skill set, these experts can help businesses in creating successful marketing strategies tailored to their individual needs and objectives.
3. They are super cost-effective
Hiring a virtual assistant can be a more budget-friendly option than hiring a full-time marketing professional. This is because you only pay for the work that's needed and nothing else. So you can enjoy cost savings without compromising on the quality of the marketing strategy development services you receive.

Reasons to hire your virtual marketing assistant from Wishup
Searching for a dependable and talented virtual marketing assistant? Check out Wishup! We offer outstanding virtual assistant services to meet your marketing requirements.
Here are a few reasons why you should pick us:
At Wishup, we make sure you get the best of the best by only hiring the top 1% of applicants. In this way, you know you're getting the best of the best when it comes to virtual assistance. Plus, we've made the onboarding process a breeze - you can be up and running in just 24 hours!
If there's a problem with your virtual assistant, like they're not available because of an emergency, or you're not happy with their work, don't worry. We offer a instant replacement perk without asking any questions! So, no more hassles or expenses of recruiting someone new!
Another reason you should choose Wishup as your virtual assistant outsourcing agency is a 7-day trial with a money back guarantee! You can experience the top-notch services delivered by our VAs firsthand before making your final choice. Once the trial period is over, you can scale up or down the service as required!
We will also assign you a specialized account manager who will work with you closely and make sure you are happy with the results. Your account manager will be there to take care of all your queries and issues and resolve them immediately.
By choosing Wishup, you can say goodbye to the money and time you would normally spend on staffing agencies. We will take care of everything for you, so you can concentrate on progressing your business. We offer fully vetted and screened virtual assistants and unbeatable customer service. Thus, you can be sure that Wishup is the answer to all your virtual assistant requirements.
Wrapping Up
So there you go! That was all about how to create a marketing strategy with the help of ChatGPT and a virtual assistant. We hope you found this piece helpful and that we were able to share some new and interesting information with you.
Overall, a virtual assistant can be an incredibly valuable asset for helping you develop an effective marketing strategy. They can utilize Chat GPT to analyze data, come up with interesting content ideas, write engaging social media posts, and develop a plan that resonates with your target audience.
So, if you're looking to drive sales and boost engagement, why not enlist the help of a virtual assistant and see your marketing efforts take off? We at Wishup can make this possible in an incredibly quick manner.
All you need to do is get in touch with us via email at [email protected] and schedule a free consultation with one of our experts today! We will you through the entire process of hiring a virtual assistant and how they can help you scale your business and achieve your marketing goals.