The Best Phone Answering Service For Small Business
Effective communication is the linchpin of business success.
Every phone call has the potential to be a game changer for your company. Your ability to handle incoming calls can make or break your reputation.
However, with so many responsibilities on your plate, managing incoming calls can be a daunting task. Small businesses need more resources, and taking customer calls yourself diverts your attention from running the business. Another issue is that diverting calls to voicemail often gives the wrong impression.
Having phone support that is easily accessible is essential to raising your net promoter ratings and customer satisfaction. However, hiring full-time support staff to handle incoming calls and live chat messages around the clock may be prohibitively expensive.
This is where phone answering services come into play!

We have compiled a list of the best answering service providers who provide access to live human attendants and additional software features for managing phone, email, and chat conversations.
But first, let us look at what phone answering services are!
What is a phone answering service for small businesses?
Phone answering services provide a dedicated sales expert team ready to field calls on your behalf. These services are designed to step in when your in-house team requires backup, whether managing high call volumes during peak times or acting as your dependable contact center. Phone services for small businesses also connect with niche-specific CRMs, such as those for contractors, allowing for easy dialing and client management.
Moreover, they offer support in multiple languages, even outside regular business hours, to cater to a diverse clientele. You can also depend on live receptionists to ensure that every call is handled professionally and personally.
Features provided by phone answering services for small business
Phone answering services provide a variety of services. Here are a few:
Call answering, message taking, and lead generation.
Round-the-clock customer support.
Appointment scheduling and reminders.
Order processing and order tracking support.
Multilingual support for diverse customer bases.
Virtual receptionist for expert call handling.
Customer service and technical support.
Hotlines for emergency response and information.
Adaptability to changing business needs.
Data collection and quality control.
Personalized service order fulfillment.
Message delivery services with custom scripting.
Benefits of answering services for small businesses

Improved Customer Service: Phone answering services provide the invaluable benefit of being available 24 hours a day, seven days a week. Your customers can contact your company anytime, increasing their convenience and satisfaction. Customer satisfaction and loyalty increase when inquiries are handled efficiently by well-trained agents. Their professional approach ensures that issues are resolved rapidly and effectively, resulting in a positive overall customer experience.
Overflow Support: During peak times, phone answering services efficiently manage high call volumes, ensuring no call goes unanswered. This overflow support prevents missed calls and provides excellent customer service even during peak demand. Maintaining your company's professionalism and consistency during these difficult times is a significant benefit of these services.
Professional Image: The live receptionists provided by phone answering services create a professional and friendly first point of contact for callers. This positive first impression significantly improves your brand's image and strengthens its reputation for dependability. The proficient conduct of these receptionists is an advantageous quality, especially in domains where credibility and dependability are critical.
Focus on Core Tasks: By outsourcing call handling, your workforce can concentrate on the core business activities. This shift in focus can result in increased efficiency and productivity, as your staff can direct their time and expertise toward dealing with more complex issues and focusing on strategic tasks that directly contribute to your business's growth and success.
Business Continuity: Phone answering services ensure that your operations are available to customers even during an unexpected event or crisis. Their dependability is critical for maintaining customer trust and confidence in your brand. One significant advantage that helps your business succeed in the long run and build a solid reputation is the capacity to deliver uninterrupted services.
Best answering services for small businesses
The best services are just a ring away. Here they are:
For small businesses that urgently need to launch, VoiceNation is the best answering service option.
VoiceNation is unique because calls can be placed once the sign-up process is complete. Unlike other answering services that typically require a 24-hour waiting period, you can immediately begin using it.
VoiceNation does not provide complete call center services like lead qualification, phone marketing, or customer support as other answering service providers do. But you can request your agent to schedule appointments or handle orders.
With VoiceNation's elegant mobile app, you can listen to call recordings, review messages, block calls you do not want to take (to save minutes) and receive notifications when calls are processed.
Services offered: Basic message taking, call patching, outbound call handling, and over-the-phone ordering.
Pros
Per-minute rates fall as the number of minutes increases.
Simple orders are taken and processed by receptionists.
It includes a local or toll-free number.
Cons
Does not provide annual or volume discounts.
There is no live chat customer service.
Third-party integrations are limited.
Pricing: The pricing plan starts at $65/month for 20 minutes and goes up to $1595/month for 1000 minutes of live answering.
How to hire: Request a callback by completing the contact form. The business will review how things operate and provide additional information about what you should look for in a virtual receptionist. You can also give them a call at 866-766-5050.
AnswerConnect provides live chat support in both English and Spanish and a phone answering service available around the clock. Every call flow is customized to fit the needs of your company. Also, AnswerConnect's ID technology allows you to customize every customer interaction.
The remarkable ratings AnswerConnect received on Trustpilot (4.8 out of 5) and G2 (4.7) also make it stand out. Customers cite reliability, consistency, and general agent professionalism as the current best features of this answering service.
With more than 20 years of experience, their well-trained staff of amiable receptionists is available around the clock to offer your clients competent, personable support. You can access call and chat logs for any customer anytime via the desktop or mobile app, email, or SMS. It is also possible to integrate their services with your existing systems.
Services offered: Message taking, call rerouting, appointment scheduling, lead qualification, and general customer query answering.
Pros
Provides appointment scheduling.
Each month, call transfers of up to 500 minutes are free.
The provider is HIPAA-compliant.
Cons
There is a one-time setup fee of $49.99.
Voice prompts, or interactive voice response (IVR), are a paid add-on service.
Calls are billed in one-minute increments and are rounded to the nearest minute.
Pricing: The pricing plan starts at $325/month for 200 minutes and goes up to $475 for 375 minutes of live answering. Also, there is a $49.99 setup fee for their plans, except for the Growth plan. The first 30 interactions under 30 seconds per billing cycle are free. All interactions are billed in one-minute increments and rounded to the nearest minute.
How to hire: To learn more about their services, call them at 800-700-8888 or email them at [email protected].
Davinci is reputed for providing cutting-edge business solutions. Some of their excellent features include virtual business addresses worldwide, live answering services, natural meeting spaces, and catering services.
Davinci employs an automated answering service to help with administrative tasks. It also offers toll-free numbers 888, 855, 866, and 877 and local numbers with your area codes. You can choose these numbers from an existing phone or fax line and enjoy unlimited long-distance calling.
Callers can reach you from anywhere with this service provider's virtual phone locating service, the Find Me Follow Me feature. It also provides services like virtual business addresses, catering, and meeting rooms. For businesses, Davinci provides scalable Business and Premium packages.
Services offered: Call screening and forwarding, voicemail setup and management, advanced call routing, and faxing services.
Pros
Personalized call flows
Long-distance calling is unlimited.
Customizable auto-receptionist greetings, gingles, and customer messages
Conference phone calls handling
Cons
The mobile app needs some updating.
Integrations with other business apps are limited.
Live chat support is quite expensive.
Pricing is not transparent.
Pricing: The pricing plan starts at $129/month for 50 minutes and goes up to $319/month for 100 minutes.
How to hire: Customize your plan on their website and make the payment after setting up your account. You can also get a live quote by contacting them through a contact form and waiting for their response.
Ruby is a small business answering service that can be useful during expansion. This Oregon-based organization collaborates with small business owners in various sectors, such as finance, education, real estate, healthcare, and law.
Ruby is a reputable answering service that can increase revenue and optimize time management for you. Its mobile app is especially noteworthy because it can text and voicemail messages, effortlessly route calls to virtual receptionists, and provide real-time notifications to clients.
You can make and receive calls from your business line while keeping your number private, and the mobile app can access call logs and messages from receptionists. You can customize how receptionists handle calls by setting your status in the app.
Beyond that, you are getting a lot more with Ruby. You can personalize greetings to ensure that agents appropriately represent your company and its values. Receptionists can answer questions, screen calls, greet guests, and set up appointments.
Services offered: Answering service, live web chat, virtual receptionist.
Pros
Custom call routing is available after hours.
Provides free consultations with their account executive.
Offers seven options for holding music.
There is no after-hours service fee or setup fee.
The services are HIPAA-compliant.
Cons
Does not offer volume or annual discounts.
Lacks reliable integrations.
Poor call analytics and reporting.
The bilingual agents are only available during regular business hours, Monday through Friday.
Users must pay an additional fee for outbound calling services.
Pricing: The pricing plan starts at $230/month for 50 live receptionist minutes and goes up to $1595/month for 500 minutes.
How to hire: You must complete a form or contact the service provider at 844-311-7829. The team will contact you to assess their business's requirements and objectives. Following this, a tailored plan will be developed.
PATLive provides you with courteous receptionists who will answer your calls. They have been up and running since 1990 and provide customer service around the clock so you can save time while growing your business.
The US-based remote team provides flexible, no-contract month-to-month plans. PatLive offers round-the-clock customer support from Monday through Friday during regular business hours to improve client satisfaction.
In addition to answering commonly asked questions, every PatLive plan includes a dedicated phone number. All new hires receive ongoing training from the team, which has fostered a positive work environment. PATLive was rated an A+ by customers on the Better Business Bureau and 4.6 by employees on Glassdoor.
An additional noteworthy feature is integration with other business products. The service can be integrated with well-known calendar applications, like AppointmentPlus and Calendly, allowing the receptionist to add calls to your schedule directly. You can also give PATLive staff access to your CRM apps, such as Zoho or Salesforce, to help with lead management. PATLive also integrates with well-known e-commerce platforms.
Services offered: Live answering, message taking, order processing, and lead capture.
Pros
Low-cost, transparent plans.
Free trial of 14 days.
Professional, well-trained, and courteous virtual receptionists.
Onboarding is tailored to each client.
Your account data is displayed in the online client portal.
Cons
There are no live chat or email answering services.
No IVR service is available.
Pricier than comparable services
Pricing: The basic pricing plan starts at $60/month for 0 minutes and goes up to $825/month for 600 minutes. You can also get a custom package by filling out a contact form.
How to hire: You can call (800) 775-7790 to speak with their sales team.
Key factors to consider before selecting a phone answering service
There are several factors to consider when selecting the best phone answering service for small business. The following are a few:
Service Specifications: Determine whether the provider provides specific services such as call handling, appointment scheduling, or multilingual support. Check that they meet your company's needs.
Pricing Model: Determine whether the pricing model is based on call volume, services used, or a flat rate. Consider the price and its fitment into your budget.
Scalability: Determine whether the service can grow with your company. It should be adaptable to increased call volumes or changing needs.
Customization: Determine whether the service allows customized scripting and call protocols to meet your company's requirements.
Technology Integration: Ensure compatibility with your existing phone systems, CRM, and other tools for smooth operations.
Availability: Take into account the service's operating hours and whether or not they coincide with your business hours or if you require round-the-clock assistance.
Experience and reputation: Verify the provider's professionalism and dependability by looking into their past performance, client testimonials, and industry experience.
Virtual Assistance for phone answering
Virtual assistants are now capable of much more than just administrative work; one area in which they can be accommodating is answering phones.
Businesses can improve communication, uphold professionalism, and deliver excellent customer service by using virtual help for answering phone calls instead of hiring a physical staff member. It is helpful for companies trying to improve customer relations and streamline operations because it provides flexibility, scalability, and the ease of round-the-clock support.
Virtual assistants can perform various tasks, improving customer service and communication in your company. Here's a closer look at how a virtual assistant helps answer phone calls:
Efficient Call Handling
Appointment Scheduling
Customer Inquiries
Call Routing
Multilingual Support
Overflow Handling
Message Taking
Custom Scripting
Wishup for ultimate call answering!
Wishup, a top virtual assistant company, links businesses with over 500 committed individuals with more than 200 different areas of expertise.
Our virtual assistants are highly skilled at providing superior phone answering services, among their many other talents. Their vast experience enables them to offer precise and in-depth call-handling services that are timely and effective.
Our virtual assistants are ready to use their years of experience to assist you in reaching your goals for answering phone calls. The fact that more than 500 businesses have trusted them with essential projects attests to their dedication to quality.
Wishup's simplified onboarding procedure is what makes it unique. With minimal effort, your recently hired phone answering assistant becomes an invaluable member of your team. Their phone answering techniques and equipment expertise guarantee a seamless and effective transfer.
Services offered: Wishup's virtual assistants excel at call handling, appointment scheduling, customer inquiries, call routing, multilingual support, overflow handling, message taking, and other tasks.
Pros of working with Wishup:
Wishup's stringent hiring process ensures that it only hires the top 0.1% of professionals worldwide.
Bilingual and multilingual virtual assistants are available to meet various business requirements.
All virtual assistants have at least three years of professional experience and are graduates, ensuring high expertise.
The company provides a generous seven-day trial period, allowing you to try their services for free.
In the event of dissatisfaction, Wishup arranges for an immediate replacement while prioritizing your company's needs.
A Non-Disclosure Agreement is in place to ensure the security of your sensitive data.
We also assign a dedicated success partner to your company for the hiring process and ensure smooth collaboration.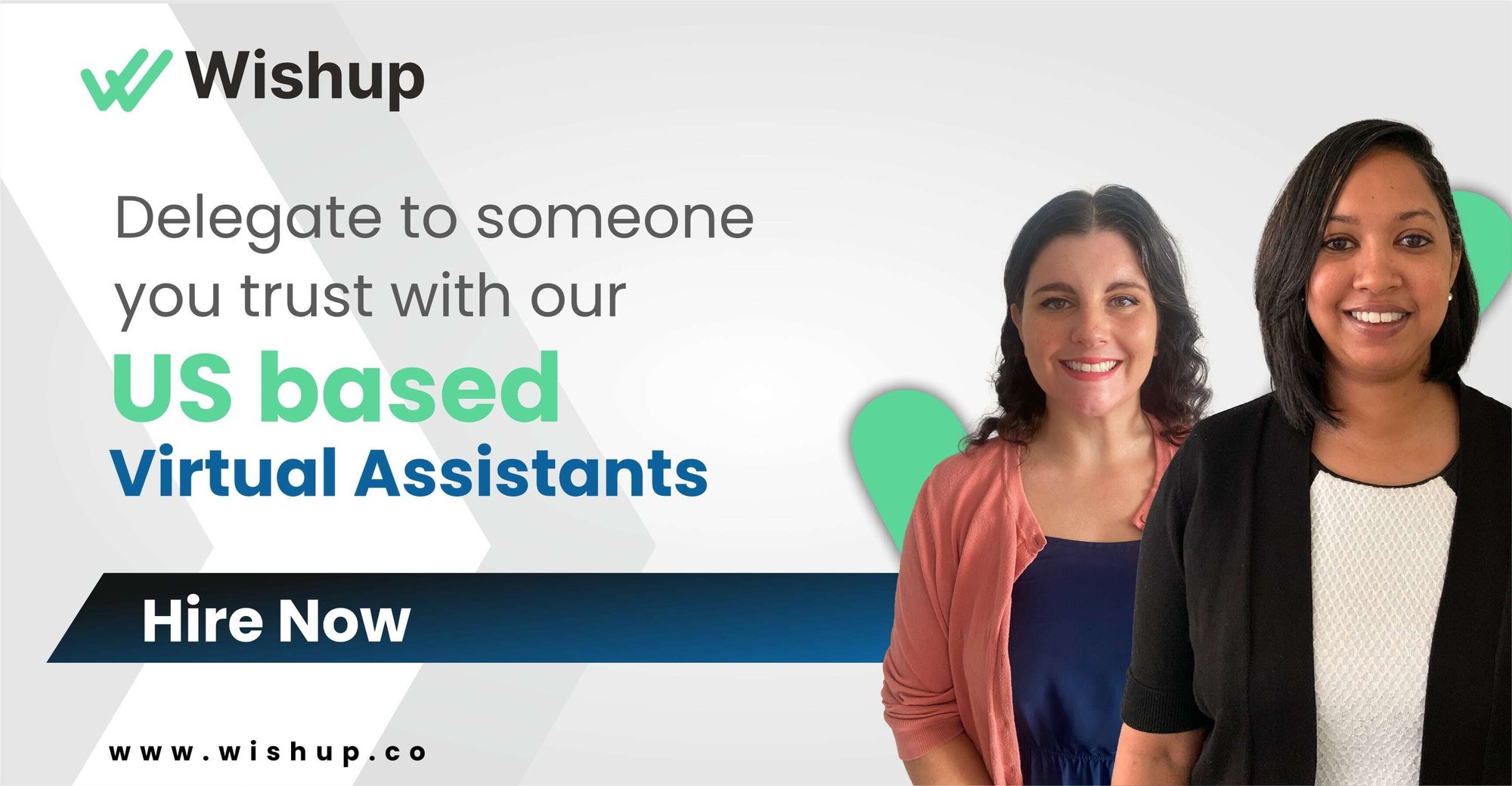 Key Takeaways
Automated answering services assist businesses in making the right impression and increasing sales, allowing you to spend your time elsewhere. This is how your business is going to feel after being super efficient with phone calls.
You can even choose a virtual assistant for phone answering to boost customer satisfaction! Talk to us via a free consultation or mail us at [email protected].
FAQs related to Phone Answering Service For Small Business

What is the best phone answering service for small business?

All the services – VoiceNation, AnswerConnect, DaVinci, Ruby, and PATLive – have their capabilities and inabilities. While Ruby provides a robust mobile app to handle calls while on the go, VoiceNation is a wise option for an instant setup. With its premium plans, Davinci includes help with administrative tasks, and PATLive is excellent for personalized onboarding.
How much does automated phone service cost?

Several automated answering services usually start at about $20 per user monthly. Sometimes, upgrading to a higher plan tier is required to access more advanced answering service features like an auto attendant or virtual receptionist.