Upscale Your Social Media Game With A Virtual Assistant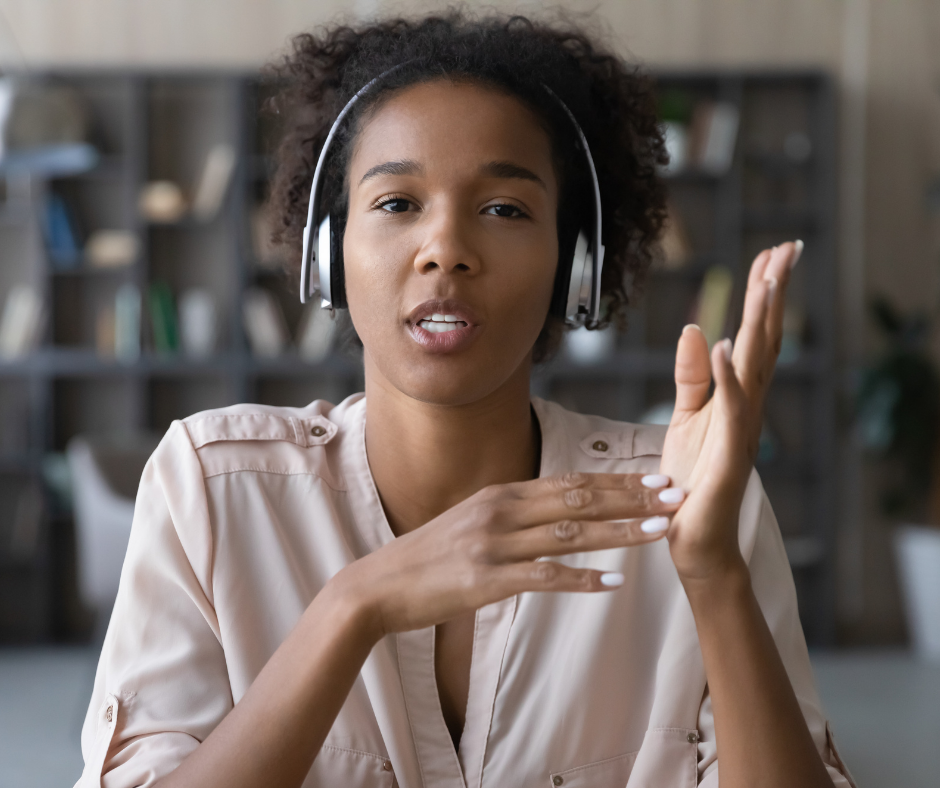 Social Media Marketing continues to take center stage when creating connections between brands and consumers.
However, as social media platforms evolve and more online tools and high-quality WordPress plugins are being developed, more work needs to be done. Social Media Marketing is no longer an extra advertising arm. It is now a key component when it comes to brand awareness. It also requires commitment, so carrying it out requires a helping hand.
Enter the Virtual Assistant.
Usually, VAs are assigned administrative tasks, but they can also help you upscale your Social Media impact. Here are some ways:
Setting The Strategy
Social media strategy is necessary when executing your brand identity on different platforms. Your Social Media VA can help you set up and develop your strategy since they're practically on board with your brand from the get-go. Here's how they can help you:
Trendspotting: Check the recent trends on social media platforms like Instagram, Facebook, Twitter, Tiktok, and LinkedIn, to see which trends align with your brand voice and desired online presence. A Social Media VA knowledgeable in social media monitoring tools like SocialPilot or Hootsuite is a plus.
Scouting for Community and Competition: Along with checking out trends, your Social Media VA can also look into brands and communities that you may potentially compete with or collaborate with. This research can give you more insight into what social media strategies work and don't, what type of content addresses your target demographic and which metrics to pay more attention to make yourself more present in the online algorithm.
Determining Ads Worth Boosting: Once your Social Media VA has collated content research findings, it will be easier to figure out what kind of content can be boosted online. Your Social Media VA can also classify which content falls under short-term or long-term boosting. That helps a lot since ad boosting costs money. Having your VA sort posts for potential advertising will help manage your budget.
Setting Up Your Social Media Accounts
With the branding and initial phase of your social media strategy pretty much set, it's time to set up your social media accounts with your VA's help. At this point, your VA has a lot of information and research to support your social media strategy, so it makes sense to have them continue the job.
Opening Your Accounts: Since your Social Media VA will eventually be in charge of engagement, have them set up your online marketing accounts. By this time, they would know which accounts to follow and what kind of content to engage with. This early on, they can already start creating the foundation of your online network.
Scheduling Your Content Calendar: This may sound like a very simple task, but a lot more work goes into making a content calendar. Based on the social media strategy, your VA can properly and effectively schedule posts across different platforms, based not just on the variety and nature of your content but also on peak times for online engagement.
Creating Actual Content
Many people who sign up for the VA position already include Social Media Management as a skill in their resume. So it's no surprise that many VAs get assigned this job, especially for start-up businesses that don't have a social media team.
Copywriting: Your Social Media VA can help you write captions for your posts since they have a clear idea of your online strategy and content calendar. Having them write your posts maintains the consistency of your brand voice online.
Providing Secondary Content: If you already have a social media manager assigned to create your main feed posts, your Social Media VA can be in charge of secondary content like Instagram and Facebook Stories. They can also be in charge of resharing old posts that may be relevant for a specific campaign or season.
Curating Shareable Posts: Cross-posting is one way to keep your online presence relevant. Your Social Media VA can look for posts by like-minded brands and even influencers worth resharing on your feed. Cross-posting isn't just limited to platforms like Facebook, Twitter, TikTok, and Instagram. Resharing valuable content from relevant blogs is also one way to help gain social media presence. What's great about this is that when these online brands see what you've shared, they get to explore your page and may, in turn, share your posts that are relevant to their followers.
Updating Existing Content: Speaking of resharing old posts, you may eventually have old posts that need editing and updating. Your Social Media VA can make your old posts timely and still relevant. However, updating existing content is essential, especially if you have new terms and conditions regarding your product or service.
Doing Quality Control Checks: Hiring a Social Media VA keen on writing lessens the time you spend on copy editing. They can do the quality control check themselves so that all you need to do is do one last pass and approve the content for posting.
Publishing Blog Posts: With your Social Media VA being very familiar with the online community you've created, it will be easy for them to write blog posts that appeal to your customers.
Rolling Out Email Campaigns: use email marketing tools like NotifyVisitiors, MailChimp, Infusionsoft, ConvertKit, Drip, etc. are relatively easy to navigate and use. In addition, your Social Media VA can modify and transpose your content into an email marketing campaign since they're already well-versed with everything happening in your online community.
Engaging With Your Community
Social Media goes beyond sharing content. Your Social Media VA pretty much acts as your online intel, observing the behavior of your online audience and keeping in mind what they are looking for. Content creation companies like Trust My Paper say that having your Social Media VA monitor your community will help you create content relevant to your current audience's interests and likes.
Replying to Comments: Establishing loyalty to your brand involves a lot of engagement. Your Social Media VA can act as that link by responding to comments and direct messages sent by your audience. Having regular correspondence with your audience makes them feel seen and heard and may eventually encourage them to spread the word about your brand and its commendable customer service.
Managing and Monitoring Comments and Messages: Many spam accounts leave irrelevant comments and possibly even offensive posts and messages. Your Social Media VA can help filter out these posts and block or report these unwanted accounts, keeping your feed safe and friendly for your community.
Connecting with Influencers: With the help of social media monitoring tools, it will be easy for your Social Media VA to establish business partnerships with relevant accounts and impactful influencers. However, since they're already assigned to crosspost relevant content from these accounts and influencers, it would help if they could also establish and maintain a good relationship with them. One way of doing so is by responding to comments and replying to posts with high engagement. This could eventually lead to possible collaborations that will definitely add to your social media presence and brand awareness.
Holding Giveaways and Special Promos: Holding Giveaways is one of the easiest ways to grow your social media following. It's also a great way to generate hype for your brand. Your Social Media VA can come up with different tactics and mechanics since specific kinds of giveaways work for each online platform.
Compiling Results and Analytics
Garnering data based on online performance is a tedious job that your Social Media VA can easily handle. Your Social Media VA is already equipped with the knowledge and tools for efficient data interpretation. However, the social media space can be tricky to navigate, so having regular reports reflecting the analytics results will make room for improvements in executing your social media strategy.
Conducting Surveys: Aside from monitoring social media comments online, your Social Media VA can engage with your online community by sending them more comprehensive surveys. These can range from feedback forms to product or service suggestions. They can easily create and send these surveys with tools like Google Forms or Typeform, or use a Typeform alternative. These tools automatically collate data that your Social Media VA can compile and present. The survey results can eventually be integrated into your social media strategy and product development.
Analyzing Platform Behaviour: Social media metrics vary with every platform and industry. We also have to factor in the consistent changes in online behavior and the algorithm. With your Social Media VA serving as your eyes and ears, they can run an audit to see if your posts fulfill your current social media strategy's key performance indicators (KPIs).
Presenting Campaign Performances: Social Media VAs can assess if a running email marketing campaign is adequate for your brand. They can provide you with data such as follower trends, conversion, and open rates, page clicks, site visits, and sales.
Conclusion
Managing a business is already a handful, especially if you're just starting.

By hiring a VA who can solely focus on Social Media, you can allot more space on your business owner's plate for tasks that require more of your time and attention without the worries and pressure of having to keep up with the digital world.