Why hire a Software Tester / QA Engineer?
The need for software testing outsourcing

Testing our products and services often gets lesser attention than required.


The best product ideas do not get customer acceptance till they work flawlessly. If testing is done later in the product development lifecycle, it is very expensive to incorporate and far less effective, and hence early testing pays huge dividends.


Incorporating early testing is the need of the hour and more so in the world of agile development. It is a proven fact that a software bug can be 1,000 times more expensive to fix, post the deployment stage than in the early stages of product development.


Software QA testing can be manual as well as automated. While manual testing is needed for some types of testing, it is usually a good idea to invest in a QA Automation Engineer to reap long-term benefits.


The investment in automated website testing pays back in a relatively shorter time than manual testing, especially if you make frequent releases.


Why choose a Test Automation Engineer from Wishup?

The building or augmenting of a software testing team can be as challenging (if not more) as building your product team. The recruitment process is long, unpredictable, and relatively expensive for high-quality software testers.

Wishup brings to you a recruitment model that is lightning fast, risk-free, and highly cost-effective too. We have a team of skilled, well-experienced, and highly motivated QA Testers that we have selected, post a stringent screening process.
View All Profiles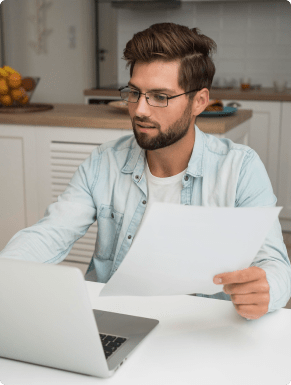 How can a Software Tester / QA Engineer benefit you?
Risk-free
You get a QA Specialist without taking the associated liabilities generally associated with recruitment. You can terminate the contract at any time. We have a no-questions-asked replacement policy.
Agility
Wishup offers the ability to ramp up and ramp down your software testing outsourcing as per your company's needs and market demands. As a result, you need not be tied down with complex extended, drawn agreements and commitments.
The Best Global Talent
You get to work with the best, diverse QA testers from across the world while tapping into the arbitrage benefits.
Quick onboarding
With Wishup, you can get your software testing engineer onboarded in less than 24 hours.
Hassle-free
With Wishup, you can cut out the entire long recruitment process to hire a QA developer. There is no waiting for the resources to join, no complex interviewing process, no lengthy negotiations, background checks, etc.
Frequently Asked Questions
Our software QA testers can usually be deployed in 24 hours or less. In addition, since they are already trained in software automation testing tools, they can start being productive right from day one.
Before being deployed to you, all our QA automation Engineers have been pre-trained on the latest software testing tools and have sufficient experience. Moreover, we ensure that they are up-to-date on the latest software testing technologies with ongoing training and upskilling programs. That makes them among the best QA specialists in the industry. Rest assured, you will be delighted and impressed with their software testing skills once they are working with you.
Based on the subscription package you select, the test automation developer deployed to your team will work 100% full-time on your project only.
Yes, Wishup follows a no-questions-asked refund or replacement policy as required.
Our Clients Love Our Services
I appreciate the value a Wishup VA can bring to a business.


The VAs of Wishup are very understanding and well trained in multiple skillsets, making them indispensable.
Niels Van De Bergh
Growth Consultant
Growth-Mechanics
I couldn't be more thrilled with my Wishup VA.


It took me a few weeks to get the time to organize the work to assign initially, but it's been the best business decision for me this year.
Andrew McDermott
Founder
Convia Media
Working with Wishup has given our small and rapidly growing business the ability to move faster while simultaneously freeing up many hours a week. As a result, we can now focus on our strategy.


The Wishup team will be a significant contributing factor to our future success.
Jason Gorman
Founder and Managing Partner
Jackrabbit LX