Why hire a Virtual SEO Assistant?
Not sure how to create keyword-rich SEO content? Get Google to work for your brand with Wishup's skilled SEO Virtual Assistants. No longer do you have to shell out on high monthly retainers to an SEO company. Our VAs are proficient in SEO writing and SEO marketing services and know just how to improve your search engine rankings. Here at Wishup, our SEO consultants can take care of all your Search Engine Optimization needs by means of analyzing key metrics such as bounce rate, page views, outbound and backlinks, etc. Whether it is is on-page SEO or off-page support you're looking for, our skilled SEO specialists know just how to get your content on top.
View All Profiles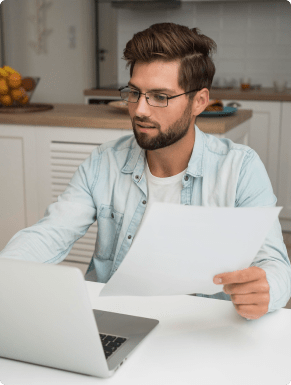 How can a Virtual SEO Assistant benefit you?
Rule search engine rankings
Don't be just another content creator. Stand out from the crowd and rank high on Google's first pageDon't be just another content creator. Stand out from the crowd and rank high on Google's first page
Do more with your time
Save your time by engaging an SEO virtual assistant. Wishup's VAs are trained in various SEO functions, saving you from the trouble of training or supervision
Save money
Don't spend hefty amounts on engaging a local SEO company. Allow our SEO specialists to cater to local SEO needs at an affordable monthly price
Frequently Asked Questions
Our Clients Love Our Services
I appreciate the value a Wishup VA can bring to a business.


The VAs of Wishup are very understanding and well trained in multiple skillsets, making them indispensable.
Niels Van De Bergh
Growth Consultant
Growth-Mechanics
I couldn't be more thrilled with my Wishup VA.


It took me a few weeks to get the time to organize the work to assign initially, but it's been the best business decision for me this year.
Andrew McDermott
Founder
Convia Media
Working with Wishup has given our small and rapidly growing business the ability to move faster while simultaneously freeing up many hours a week. As a result, we can now focus on our strategy.


The Wishup team will be a significant contributing factor to our future success.
Jason Gorman
Founder and Managing Partner
Jackrabbit LX
What can our Virtual SEO Assistant do for you?
Keyword Research
Our SEO specialists will search for high-demand, low-competition keywords that will allow prospects to easily find your products and services
Backlink Building
Our SEO specialists will create backlinks to valuable websites to improve link authority and link diversity. This will in turn improve your website's Google Page ranking
Local SEO services
Our SEO optimization does not merely extend to traditional organic SEO. We also offer local Search Engine Optimization that seeks to cater to location-specific target groups
Competitor Research
Leaving no stone unturned, our SEO digital marketing experts will research about the keywords your competitors are using and make sure that you're always ahead of them
Industry Research
Our SEO experts always go the extra mile. They will conduct research on trending topics, customer issues, most commonly used words and phrases, etc. and offer excellent keyword research support