One of the biggest reasons entrepreneurs nowadays struggle to grow their businesses is simply wearing too many hats. Sure, entrepreneurs are superheroes, or at least they like to think they are. And being a micromanager may be necessary at first. But outsourcing some of your time-consuming responsibilities to an online personal assistant will help you focus on core business activities and scaling your business.
Performing data entry tasks is a time-consuming process. To do data conversion, entering data from one source to another, processing forms containing crucial data, etc., you need a lot of time. As a startup owner or entrepreneur, your prime objective is to devise marketing strategies for your business. You can delegate tasks to a dedicated assistant and save time. However, if hiring a full-time dedicated assistant in-house is difficult, you should consider hiring a virtual assistant to help you with your tasks.
Getting a dedicated data entry virtual assistant can solve your productivity challenge, and the benefits are plenty. Once you outsource data entry virtual assistant services, it becomes easier to invest your time in areas where decision-making counts your intervention as a necessity.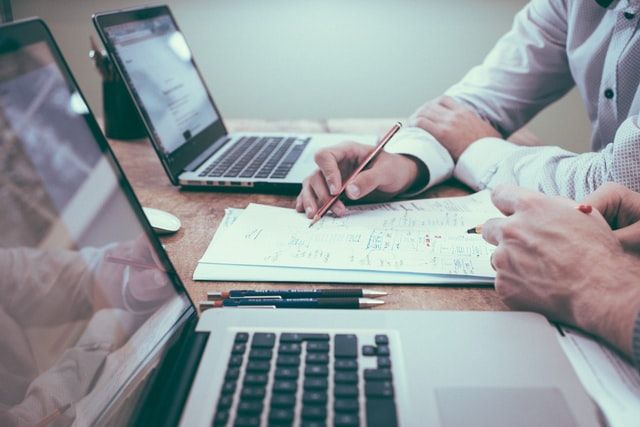 Here are a few benefits of hiring a virtual data entry assistant:
Quality
Many people take data entry lightly and do not consider it an essential task. However, data entry is a skill because there are ways to optimize the process and do it incorrectly. A skilled data entry person will ensure that your data entry is as accurate as possible. By hiring an experienced data entry virtual assistant, you are guaranteed a trained resource that deals with vast amounts of data daily. They know how to tackle a large amount of information to give you the relevant reports and news.
Time management
For every entrepreneur, time is of the essence. So why get bogged down with tasks that are monotonous and drain you of your energy when you can delegate it to others? Virtual data entry assistants help you free up your time to focus on other tasks that need to be done.
Cost
You can hire a virtual data entry assistant on an hourly or contractual basis. That helps you save money which you would have to invest in hiring a full-time employee. Moreover, virtual assistants are remote employees, so you don't have to worry about operational costs or daily expenses. Furthermore, you also save on employee benefits that you would otherwise have to give your staff.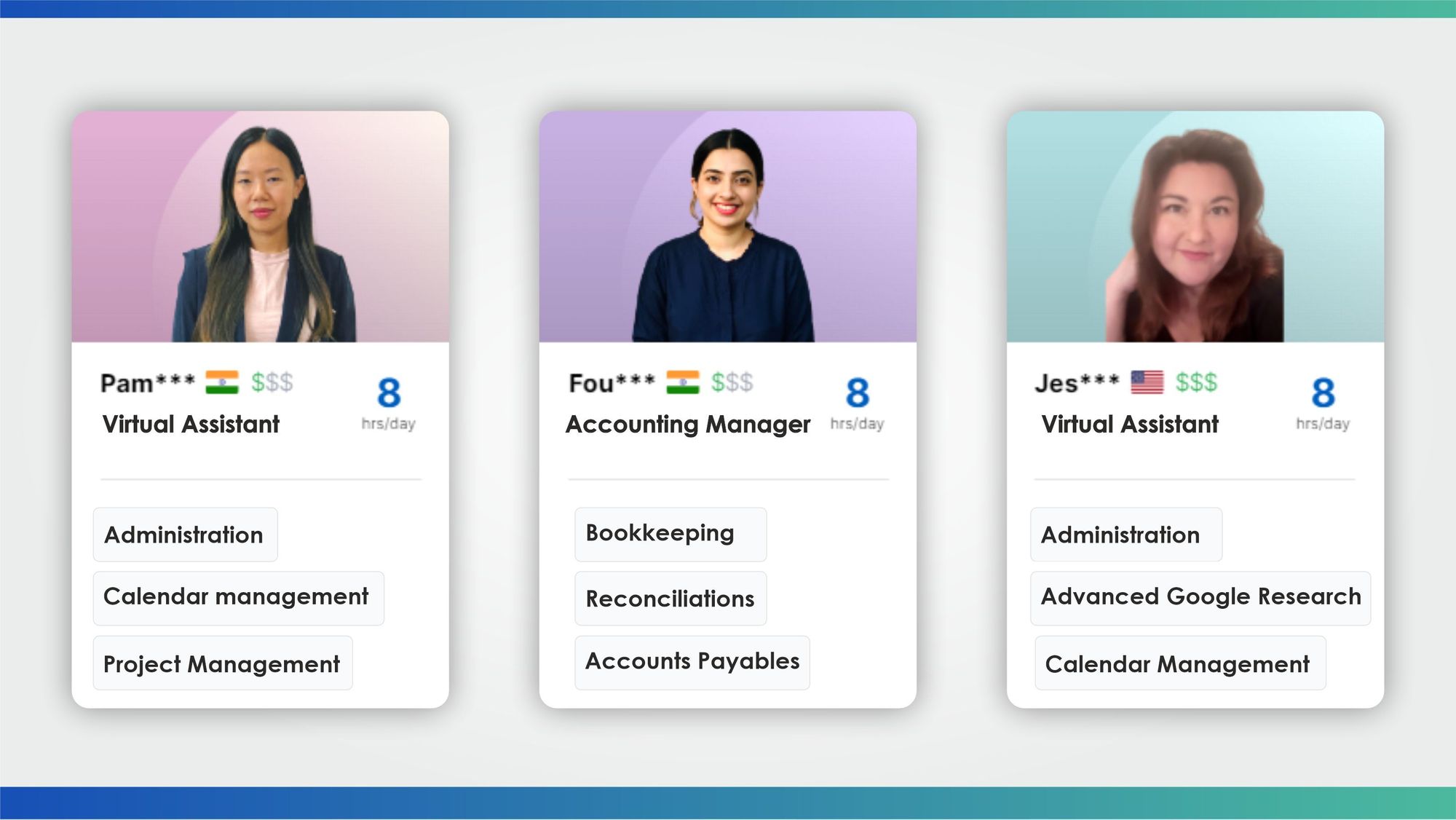 Here is a list of 20 tasks that you can outsource to your virtual data entry assistant:
Data Entry

Data entry is one of the most straightforward but most time-saving tasks anyone can outsource. Do not waste your time typing hundreds of lines of customer addresses into spreadsheets or converting PDF text into spreadsheets. Although this is a very low-skilled task, accuracy is critical. Make sure whoever you hire has good attention to detail and won't mistype data.
Bookkeeping

An intelligent and educated data entry virtual assistant should help you with the basic bookkeeping tasks. Of course, we still recommend hiring a good CPA to handle your taxes and make sense of all the bookkeeping ledgers. You can, however, outsource bookkeeping safely, effectively, and affordably.
Social media management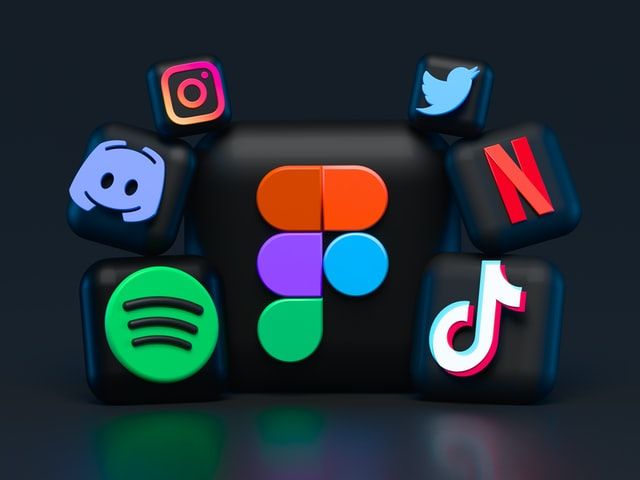 A survey by Sprout Social - The Future of Social Media: New Data for 2021 & Beyond - found that 91% of executives anticipate a 50 percent increase in their company's social media marketing budget over the next three years. As a result, social media marketing has become essential to the growth of any business. An intelligent data entry virtual assistant with a social media skill set will understand how to get your business noticed, retweeted, liked, and shared on social networks.
The skillset required includes.
●       Expertise and knowledge of social media platforms, such as Facebook, Instagram, Twitter, Tik Tok, and Pinterest.
●       Highly fluent in English (or your native language).
●       Ability to work with social media management tools (Buffer, Hootsuite, etc.).
●       Prior experience managing accounts for brands.
Tasks include:
●       Ensuring a brand's social media schedule is consistently updated, and fresh content is shared regularly.
●       Replying to comments on posts.
●       Re-purposing content for multiple platforms.
●       Working with designers to create engaging graphics.●       Using software like Calandly, Later, and Trello.
Customer Service
Customer service is critically important, but you can also easily outsource it without losing quality. For example, a well-trained virtual assistant can help you with your email support backing up and enhancing the client experience through live chat and phone support.Moreover, a well-rounded data entry virtual assistant can help you increase your revenue by providing a great experience to your customers, ensuring they revisit you.
Website development
Website development can be complicated, requiring experience in coding. However, you can build websites on platforms such as Wix and WordPress, which require very little to no coding experience. In addition, you can hire a data entry virtual assistant who has experience in using such platforms to help you manage your website, which can also help you save money going forward.
Backlink Outreach
If you have a website, you want traffic to it. If you want traffic, you want backlinks. Unfortunately, building backlinks can be time-consuming and often requires a full-time employee to work dedicated hours on it. However, an intelligent virtual assistant can help you with backlinks by finding new prospects for outreach, studying & replicating competitor's link-building strategy, and using several other methods to help you improve your website traffic.
Keyword Research
Keyword research is essential to drive organic traffic to your website. Therefore, it is necessary to have top-ranking keywords included in your website content and blogs. This task isn't as simple as finding relevant keywords. A good keyword research virtual assistant should be able to prioritize keywords based on value and ranking potential.
E-commerce management
If you sell on Amazon, Shopify, eBay, or anywhere online, you could benefit tremendously from hiring a data entry virtual assistant. A good virtual assistant can:
●       Manage your inventory
●       Optimize listings
●       Process orders and returns
Another prevalent task to outsource is product sourcing. You will want to have a virtual assistant continually hunting for new product opportunities.
Photo editing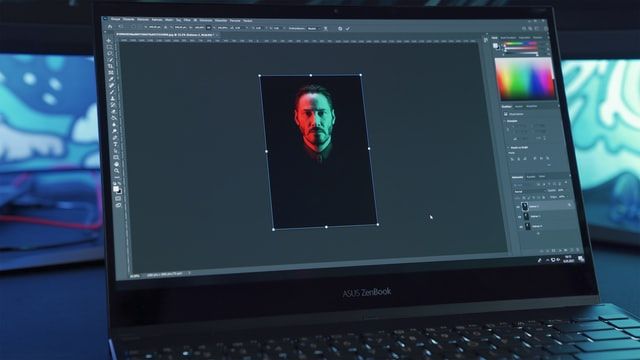 Hiring a virtual data entry assistant with expertise in photo editing software such as Canva, Photoshop, and Picsart can help you save time and money on hiring another person to do the same job.
Invoicing
Creating an invoice might seem like an easy task, but it requires an eye for detail as it is essential to invoice the customer for the right amount. Raising invoices can also be tedious and time-consuming, so having a virtual data entry assistant with this skill set is a bonus.
Managing data in Excel
Excel is one of the essential tools required for a data entry assistant. However, very few can master it, despite its value. Having a virtual assistant who can manage large amounts of data on Excel can help you tackle data in a matter of minutes.
Online reputation management
The world today is built on reviews and feedback. Therefore, it is essential to maintain your brand image by quickly responding to online reviews and feedback. By hiring a well-rounded data entry virtual assistant, you can delegate this task, ensuring your VA responds appropriately to all reviews.
Calendar Management
Having an assistant who will keep your calendar organized and remind you of important events is a lifesaver. Managing your calendar is essential to ensure you do not miss out on any meetings or important events.
Content Writing
In 2021, content is king. Without quality content, your website stands no chance of ranking amongst its competitors. A virtual assistant who has experience in content writing can draw the audience's attention through their blogs which will help you improve your website traffic.
Video Editing
Videos are known to grab 3x the attention over blogs and regular posts. That might be a unique skill that everyone does not know; however, a few data entry virtual assistants are out there who can edit a video. This skill is beneficial if you are into publishing videos on your social media, including Instagram and Youtube.
Audio editing
Audio editing is essential if you publish content through podcasts. Although we recommend having a dedicated employee manage this part of your content, having a virtual assistant with expertise in audio editing would help.
Facebook and Google Ads
Gone are the days when you could reach thousands of people by just publishing a post. Facebook and Google have both monetized their platforms, making it difficult to get an audience without investing in ads. So having a data entry virtual assistant who knows how to manage PPC campaigns is a bonus.
SEO
Social media may be sexy, but SEO pays the bills. It is essential to create SEO-rich content and optimize your website so your customers can find you easily. An SEO expert can help you navigate through the trenches of SEO to help you get more eyeballs to your website.
Administrative tasks
A virtual data entry assistant can manage basic administrative tasks like meeting minutes, preparing slideshow presentations, database building, hotel, and flight bookings.
Job posting
A skilled virtual assistant should be able to write you a fantastic job description for the available position in your company. Writing a job description might seem easy, but it requires a level of research and poise to attract the right candidate.
Without a doubt, a well-rounded data entry virtual assistant can add significant value to your business. It might take some time to find the right candidate but be sure to select the best candidate for your organization.
Subscribe to Wishup Blog | Remote Teams | Remote Employees
Get the latest posts delivered right to your inbox