35 Benefits of Hiring a Virtual Assistant To Boost Your Social Media Presence
The success of your business is directly proportionate to the buzz it creates on social media. This is because consumers today make smarter and insightful choices. Hence social media marketing calls for well-planned strategy and execution. Find out how a Virtual Social Media Assistant fits in.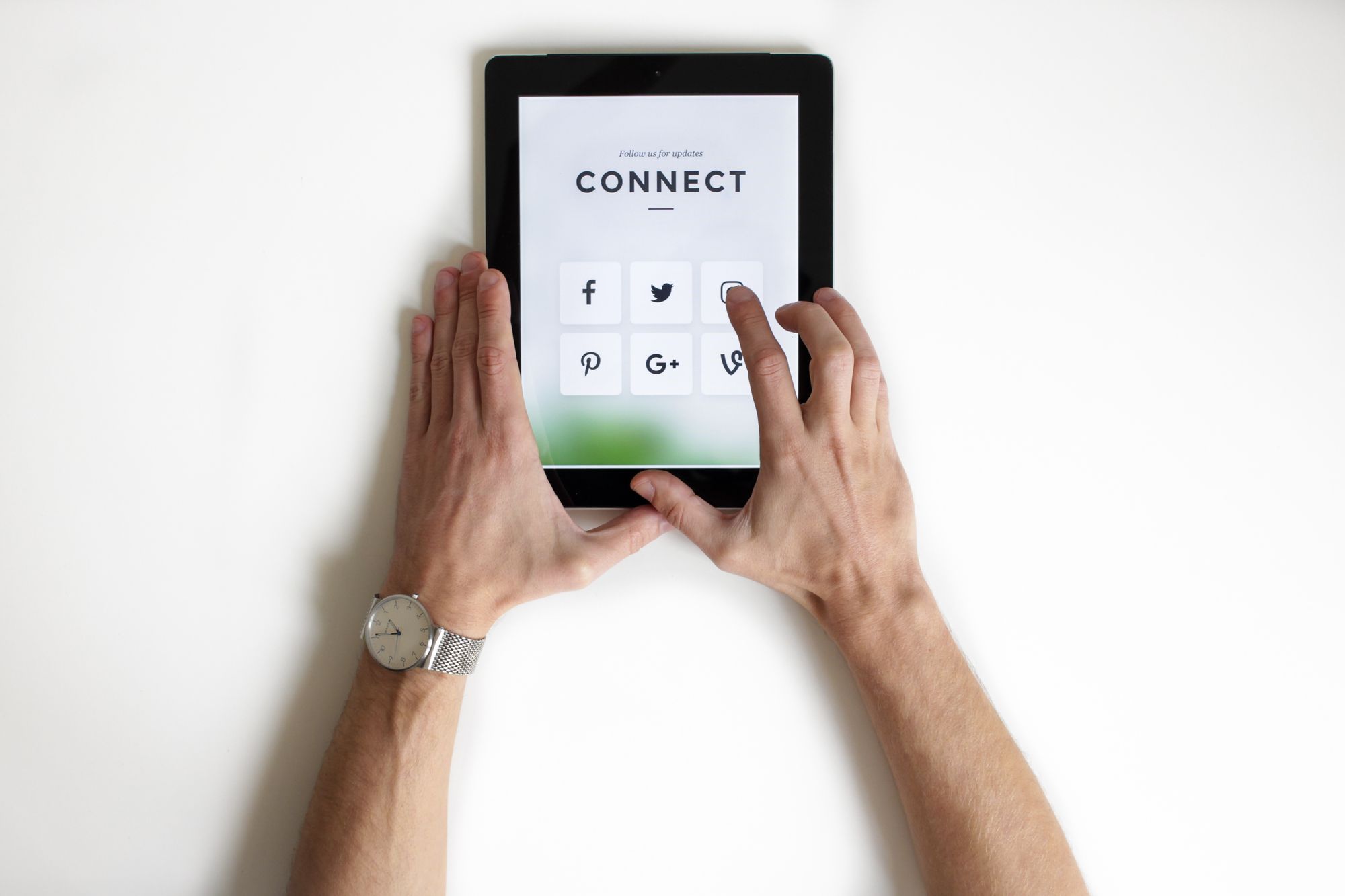 Every modern business worth its salt knows just how powerful a force social media is. When attention is the new currency, only by establishing a presence on digital channels can brands capture value. But as a small business owner, do you really have the time to boost your social media presence?
You've probably seen those incredibly successful brands on social media that keep customers engaged with their endless wit. Do you think it's because their CEOs personally take time out to post content? It's because they have people specifically employed for the job.

As your business grows, you'll find you just don't have the time to attend to your social accounts. And if you still insist on going on without help, you're essentially sowing the seeds of disaster – unanswered comments, infrequent posts, and a declining social media presence.
Hire a social media virtual assistant to take the burden off of your shoulders and delegate it to an expert trained in managing digital channels. Grow your business' online presence with a social media virtual assistant, while you involve yourself as much or as little as you want.
Why Should I Hire a Social Media Virtual Assistant?
A social media virtual assistant can perform critical tasks –
Generating ideas for posts
Drafting social media content
Scheduling posts
Monitoring and responding to comments
Content research
Trend research
Managing campaigns
Tracking social media metrics
Regularly updating social media profiles
Creating and sending monthly newsletters
Tracking competitor activity
In the 21st century, ignoring social media is akin to digging one's grave. And social media goes beyond marketing – it is the first line of interaction your customers have with your company. While your small business may not need a full-time digital marketer, it can certainly benefit from the services of a social media virtual assistant. Let's see how.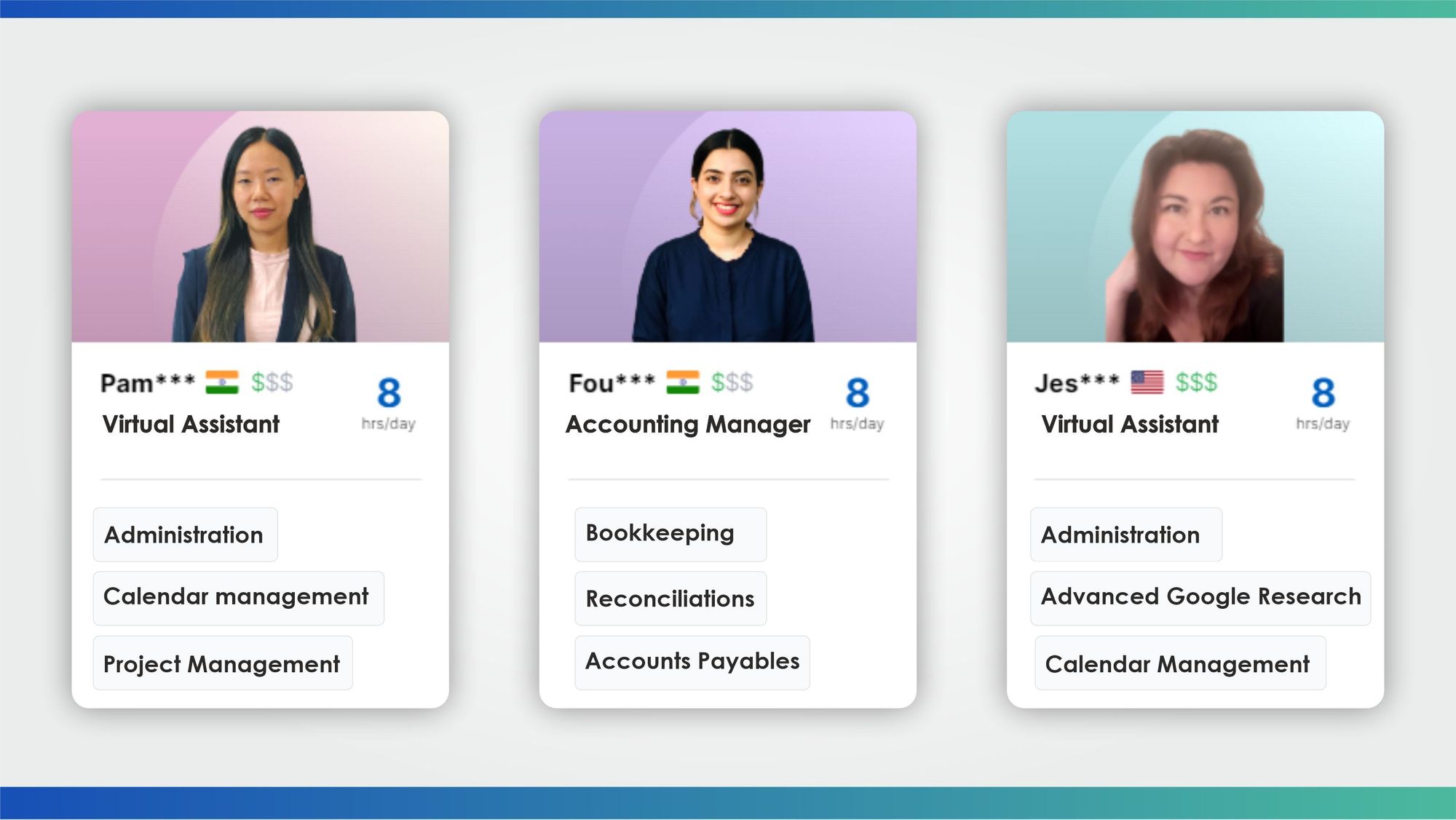 Boost Productivity
1. Get more work done
By assigning recurring tasks to your social media virtual assistant, you can literally live your dream of having a couple of more hours to your hectic day. While your social media VA takes care of your online presence, you can focus on business strategy and growth – stuff that you're actually supposed to do. Hire a social media virtual assistant to get more work done in less time.
2. Introspect and reflect
Creating and posting relevant content, managing and updating social media pages, and keeping track of website traffic undoubtedly pave the way for an impenetrable online presence. But this isn't a job cut out for busy entrepreneurs. You can only work for so long before suffering a breakdown. Hire a social media virtual assistant to handle your social network and free your time up. Use it to reflect on where your business is headed and what you need to do to bring your goals to fruition.
3. Focus on the bigger picture
You can certainly set the goals - identifying the target audience and the brand identity to deliver. But when it comes to implementing the strategy, it makes no sense for you to get involved in managing daily updates and posts. Fortunately, you can hire a social media virtual assistant for you. This will leave you with the time and mental bandwidth to focus on the bigger picture – your vision for your business and how best to achieve it.
Save Money
4. No operational expenses
Since social media virtual assistants operate from their own space, you need not incur operational costs such as investing in an office, furniture and equipment which would be indispensable if you were to hire a full-time employee. This is especially beneficial for new and small businesses.
5. Pay only for work done
A major advantage of hiring a virtual assistant is that you don't need to pay a fixed salary. Social media virtual assistants typically work either on an hourly basis or on a project basis. This saves you form shouldering the significant costs associated with hiring a full-time employee.
6. No auxiliary benefits
Hiring a full-time employee brings with it not only the economic strain of a monthly salary but also additional benefits such as pension and healthcare. Moreover, you're also paying for their vacation and downtime. If you hire a social media virtual assistant, you do not have to worry about offering benefits. Just pay for the hours you use.
7. A boon for startups
The business of business is anything but a path of flowers. And if you're a new entrepreneur, you have day-to-day survival to think about. A social media virtual assistant is a blessing for your business, allowing you to save a great deal of money on salary, benefits, office space et al. So if you're running a startup, don't think twice before getting a VA on board.  
8. No training, only initial guidance
When you hire a social media virtual assistant, you need not worry about training hassles. All you need to take care of is offering a little guidance regarding your work and you're good to go. This not only saves a lot of money otherwise spent on training but also saves time.
Content Management
9. Research
Market research and staying abreast of trends will give you an upper hand over competitors. Because data is central to making the right decisions, research is key to unlocking data. Hire a social media virtual assistant who can conduct daily research on your behalf and present you with distilled insights you can use to craft strategy.
10. Content curation
Boosting social media presence needs beautifully written and unique content that adds value to your audience's life. Allow your brain cells a much-needed break by delegating this task to a social media virtual assistant and focus on core business operations. Your VA will create original social media posts to share with your customers.
11. Updating social media profiles
Having a social media profile for your business is not enough. Your profiles need to be regularly updated to inform your customers of what's new and to keep them interested. You can hire a social media virtual assistant and task them with keeping your accounts updated.
12. Creating new social media pages
A social media virtual assistant can be helpful in not just updating existing social profiles but also in creating new social media pages and scheduling posts. By creating new social media profiles, your VA will ensure your business' online presence doesn't fade into irrelevance.
Audience Engagement
13. Interacting with the audience
Once you establish a presence on social media, you need to interact with your audience and respond to queries and comments in a timely manner. You'd also need to keep your audience updated of new launches, giveaways and upcoming events. Hire a social media virtual assistant to ensure consistent and constant interaction. That way, you can focus on running your business while your social media is taken care of.
14. Tackling comments
Interaction with customers becomes a whole lot easier once you have someone to monitor the comments. Sometimes, there are some comments that need to be neutralized due to their slanderous nature. Your social media virtual assistant will respond to customer comments and present a customer-friendly face of your brand.
15. Dealing with grievances
There's a time for every purpose under heaven; a time for praise and recognition; and a time for critique and correction. Customer grievances are precious insights into your business' loopholes. They tell you exactly how you need to improve. Have your social media virtual assistant deal with customer grievances on social media and keep customers satisfied.
16. Understanding customer preferences
Customer satisfaction lays the foundation for business success; staying aware of your customers' preferences is a must. And since public needs are constantly changing, a business must also be dynamic in nature. In order to be so, you need to evaluate your customers' needs, likes and dislikes. This can be achieved by hiring a social media virtual assistant who can use various social media platforms to glean behaviors and preferences from views via comments and activity on different pages and events.
17. Promotions
You know how important promoting your products and services on social media is. And genuine customer engagement begins with sharing valuable and relatable information. Hire a social media virtual assistant to share informative content while adding your promotions in the mix to strategically grow your audience.
18. Reposting in appropriate groups
Knowing, following and staying updated on other social groups that are relevant to your niche is extremely important. Reposting of relevant content in these groups will allow you to draw more traffic to your own website. Since knowing the intricacies of these marketing strategies may be too much of a hassle, you can simply outsource virtual assistant for social media management.
Updated Social Media Handles
19. Social network upkeep
Maintaining social media accounts is a lot like maintaining a physical store. It doesn't stop at the aesthetics; you must also be careful of what's on the inside - your content, advertising, promotions, newsletters and much more. For the proper upkeep of your social media platforms, you must make use of a social media virtual assistant skilled in handling all such activities such as increasing your social engagement using automated growth tools. There are a few, Kicksta has positive reviews and users like it, so you could check it out for Instagram.
20. Scheduling posts
Your audience certainly won't be impressed with erratic posts. A social media virtual assistant will not only help you in creating content but will take up the responsibility of scheduling these posts to maintain regularity. Your social media virtual assistant can schedule particular days of the week for this task, sort of like a social media organizer.
21. Video creation
Often, managing a blog or personal website is not limited to creating relevant written content but may also incorporate the use of videos. Since many people are visual learners, you may need to invest in a social media virtual assistant who is highly skilled in video creation. Plus, the use of videos will make your content a lot more exciting and captivating.
22. Track metrics
If you don't know where you are going, any road will get you there. Which is why it's important you see how your social media efforts are performing. Hire a social media virtual assistant to track how your activities are affecting engagement and ultimately revenue.
23. Track website traffic
Keeping an eye on web traffic is crucial to your business' success. Your social media virtual assistant can help you do this by using various analytics tools. The more accurate your tracking is, the higher the quality traffic you will attract. Moreover, if you cannot invest in building website traffic from scratch, monitoring is one way to go. Finally, effective website tracking will help you spot loopholes and opportunities. For example – you may come across certain highly searched keywords that have no competition on Google.
Keep Things Organized
24. Mailbox management
As an entrepreneur, you must know full well of the woes of having a jam-packed inbox. Hire an email management virtual assistant to go through your mails and sort them, deal with spam, send standardized mails to similar queries. Your VA will also create and maintain an address book for important contacts.  
25. Calendar management
Your social media virtual assistant can look into managing your schedule while you pay attention to more important tasks. You can have your social media virtual assistant confirm appointments, respond to queries, and schedule meetings and interviews. While having your entire day scheduled by somebody else takes some trust-building initially, once you get started with a social media VA, you will realize it's one of the best decisions you've ever made.
26. Managing phone calls
As an entrepreneur, it's not possible for you to answer every phone call without wasting precious time. You can train your phone answering virtual assistant to tackle incoming calls and route only the important ones to you.
27. Invoice preparation
You sure don't enjoy dealing with bills and invoices. But you do have to make timely bill payments and prepare invoices. Hire a social media virtual assistant who will help you with timely invoice generation, paying bills, sales tax reporting, etc.  
28. Travel organization
Most business owners need to make business trips to meet clients, attend events or trade shows. Booking airline, hotel and car rental reservations can turn out to be a hassle. You can hire a social media virtual assistant who can make these reservations on your behalf. Your VA can also assist you in finding the best restaurants and clubs for networking.
Grow Your Business
29. Improve profits
Jeff Bezos' was right in saying, "If you make customers unhappy in the physical world, they might each tell 6 friends. If you make customers unhappy on the Internet, they can each tell 6,000 friends." Social media can really take your business to the next level. Ask any of those new-age bloggers who've built business empires thanks to their social media influence. You, too, can grow your business by hiring a social media virtual assistant.
30. Leave a virtual footprint
As much as building audience trust is important, it's tricky. Enhance your social proof by including customer feedback; people may not trust firms but they will trust the opinions and reviews of other users. You can hire a social media virtual assistant to help you in collecting feedback which can be published on your weblogs - the best way of earning customer trust.  
31. Implement social proof
Hiring a virtual social to feature customer testimonials and reviews, repost user-generated content on various social media platforms, display important numbers (numbers of sales per product or number of followers) will enable you to demonstrate your worth in the market and this in turn will qualify you to have a strong market influence.
32. Establish authority
It's been said that the beginning is always the hardest and it's absolutely true. The initial days and process of creating and maintaining an online presence can seem too overwhelming but once you have handed over the important job of growing your professional network, managing and marketing of quality content to a social media virtual assistant, you will soon find out that establishing authority is not so difficult after all. And what's even better is that a solid foundation is not easily shaken.
33. Overwhelm competition
With almost three-quarters of the population being actively present on social media platforms, accessing and analyzing important business data is not a big deal at all. A social media virtual assistant will analyze this data for you to give you a thorough understanding of your competition. You can then do what it takes to stay ahead of the curve.
34. Grow your business in your sleep
When you hire a social media virtual assistant from a different time zone, they build your online presence even as you sleep. They can hold a 'question of the week' poll to engage followers, like pages that are relevant to your niche, post inspirational or humorous quotes, and do a lot more to grow your business.
35. Start immediately
Hire a virtual assistant today and find more hours in your day, even as your social media channels are actively managed. Starting is supremely easy. Simply register for a consultation and get qualified VA support instantly!

Consumers today look at social media before they engage with a brand. The problem facing most small businesses is that of time – they just don't have the time to ensure constant engagement to stay relevant. With the right social media virtual assistant, you can stay in control of your brand's message while leaving implementation to a trained expert. Contact Wishup to get in touch with an expert social media virtual assistant that'll help you stay on top of your game for a surprisingly affordable price!