How can a virtual assistant help you with project management by using Asana?
Asana project management can be a game-changer for your business, but it can also be time-consuming. A virtual assistant can help you stay on track, meet deadlines, and exceed expectations.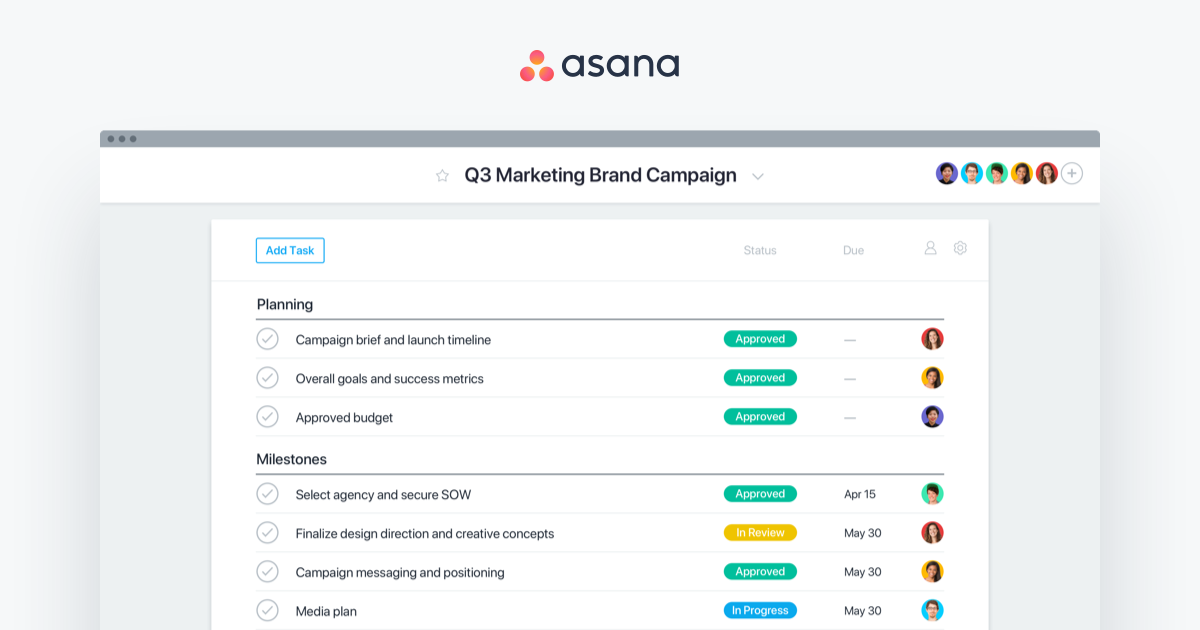 Project management is a critical aspect of running a business. However, can also be a source of stress for many entrepreneurs. When you're juggling a dozen or more tasks, keeping everyone on schedule, and making sure the product is on track, it's easy to feel like you're drowning. So how do you keep your head above water? By hiring a dedicated Virtual Assistant who is skilled in Asana and can ensure you and your employees are on track with all the project-related tasks.
Asana is an effective project management tool used by businesses of all sizes to coordinate projects and processes. Boasting a comprehensive suite of features, this software solution is a popular choice for those looking to streamline their workflows.
In this blog post, we'll show you how virtual project managers can leverage Asana and take your project management to the next level.
Read on!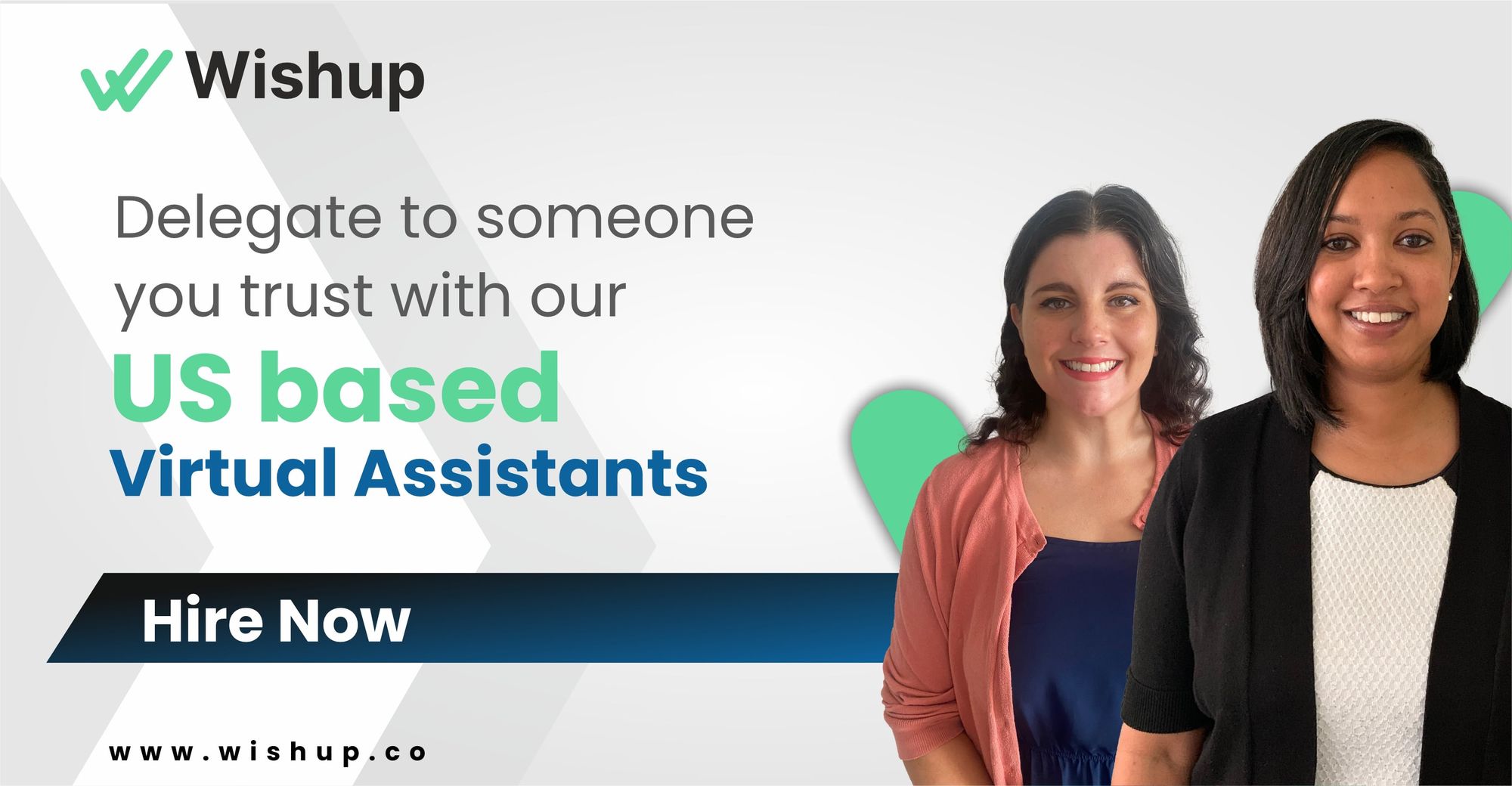 How can using Asana benefit your business?
As explained above, Asana is a virtual management software that lets you handle and keep track of your company's projects. It was founded in 2008 and went on to become one of the most widely used project management software out there.

According to reports, 66% of Asana users say that the software enables them to get more work done in less time. Further, the software also increases the efficiency of teams by 1.45 times.
Let's have a look at some of the major benefits of using Asana for your business.
It increases your productivity: Asana enables teams to stay organized and on track, allowing them to finish tasks on schedule and maintain productivity.

It reduces the need for too much email communication: With Asana's collaboration tools, streamlining communication and file-sharing is simple. You no longer need to send endless emails back and forth. Instead, your team members can collaborate directly within the platform.

It helps improve project visibility: Project management with Asana gives teams a comprehensive perspective of their project's development. It allows them to spot any potential issues and adapt their plans accordingly.

You can create custom workflows according to the unique needs of your project and teams: By utilizing Asana's customizable fields and templates, teams are able to craft workflows that accommodate their individual requirements. This ultimately leads to improved productivity and efficiency.

It also has a user-friendly mobile app: The Asana mobile app enables teams to maintain productivity wherever they are, allowing them to access their work from any location. With this convenient tool, it's simple to stay on top of tasks even when away from the office.
Ways in which a virtual specialist project manager can help you handle your projects by using Asana

A virtual project manager is an invaluable asset for effectively managing projects through Asana and other powerful project management tools. They can provide remote assistance in tracking tasks, deadlines, and team members, helping to ensure the successful completion of projects within the set budget and timeline.
Additionally, a virtual project manager keeps everyone on the team informed and engaged throughout the process.
With that said, let's have a look at some of the ways in which a business project specialist or a remote executive assistant can help your business:

1. They can help with the Asana setup
Getting started with Asana for project management can be made easier with the help of a virtual assistant. They can assist you in creating an account, inviting team members, and setting up projects and tasks. Furthermore, they can help you configure custom fields, templates, and workflows, thereby streamlining your project management process.
2. They can help you manage team collaboration and ensure everyone is on the same page
Asana is a great resource for team collaboration. With the assistance of a virtual assistant - hired from one of the top-notch project management services - you can easily set up project conversations, share files, and track team activity on Asana. Furthermore, they can help coordinate team meetings and provide updates on project progress.
3. Hiring a virtual assistant can be an excellent way to keep all your project tasks organized on Asana
With the help of a virtual assistant, organizing projects and tasks on Asana becomes easier than ever. They can craft project boards and task lists, add due dates, assign tasks to team members, and set priorities. Additionally, they can create subtasks and dependencies to divide complex tasks into simpler, more achievable ones.
4. A VA can keep a track of all your projects on Asana
Monitoring project progress is essential for successful project management. A virtual assistant can leverage Asana and assist you by creating dashboards and reports to monitor the project's status, task completions, and team performance. Additionally, they can analyze project data and give you insights that can help you make sound decisions.
5. They can integrate Asana with other business tools seamlessly
Asana can easily be integrated with other tools, including Google Drive, Slack, and Trello. Hiring a virtual assistant to do this for you can optimize your workflow and make tedious tasks more automated. For instance, they can use Zapier to automatically create tasks or build custom integrations to sync data between Asana and other tools.

Are you looking to hire the best project manager? Wishup can help!
If you are looking for the most efficient and reliable project manager companies, you cannot go wrong with Wishup!
Wishup is your one-stop solution for hiring all kinds of virtual assistants for your business. From the best project management freelance professional to a technical project manager, you can find the right VA with us.
Let's have look at the major benefits of choosing Wishup:
You will get to work with the absolute best professionals: We take great care to ensure that we only select the most qualified and talented virtual assistants for our team. Our rigorous screening and selection process guarantees that only the top 1% of applicants make the cut. You can trust that you'll receive the best possible support for your business when you hire from us.
Fully screened and vetted professionals: To guarantee our clients only receive the highest quality of service, all our virtual assistants have undergone comprehensive screening and vetting, including background and reference checks. This ensures that we are only working with the most dependable professionals.
In-house training: At Wishup, we ensure that our virtual assistants are equipped with the necessary skills and knowledge to provide outstanding support to our clients. We offer comprehensive in-house training programs which cover both communication and technical skills.
7-day free trial: Our 7-day free trial provides a risk-free way to experience the advantages of our services firsthand. This is your chance to get an up-close look at how we can help your business and see the results for yourself. Don't miss out on this opportunity to test our services without any risk!
Frequently Asked Questions

1. How does Asana help with project management?
Asana is an efficient project management software to help individuals and teams stay organized and on track. With Asana, users can create projects, assign tasks, set deadlines, and communicate with colleagues, all in one place.
Additionally, the software offers project calendars, progress tracking, and status updates to ensure projects are finished on schedule and within budget. With these features, Asana makes it easy to keep everyone in the loop and ensure successful project completion.
2. What is project management in a virtual assistant?
Project management in virtual assistant basically refers to managing tasks and projects remotely with the help of a virtual assistant. A virtual assistant can help you set up projects on project management software like Asana, assign tasks, and track progress, while also keeping team members in the loop with regular updates.
Hiring a VA or virtual business project coordinator can help to streamline the process, freeing up time and energy for other areas of your business. Ultimately, this can help to ensure the successful completion of tasks and projects.
3. What is virtual project management how it will help in managing the project?
Virtual project management is all about enabling your teams to work from anywhere in the world, streamlining the project management process, and ensuring projects are completed on time. With tools like Asana and other collaboration software, a virtual project manager can facilitate communication between team members, set up workflows and deadlines, and provide updates on project progress. This can help keep everyone involved in the project informed and engaged, making the process more efficient and effective.
The bottom line
To wrap it up, Asana is a great tool for project management, but it can be a bit of a hassle to manage. If you want to free up more time to grow your business, hiring a virtual assistant to help with Asana is a great idea.
Are you ready to hire a project manager for Asana project management? If yes, then reach out to Wishup today! We offer virtual assistant services to businesses of all sizes and our knowledgeable virtual assistants can make your Asana management a breeze.
Email us at [email protected] or schedule a free consultation to find out how our VAs can help you streamline your project management process.