23 Ways a Virtual Marketing Assistant Helps You Build an Online Presence
Building a sustainable digital presence is a lot of hard work. It takes effort to nail down the audience, ideate content, and post them routinely. This is why you need a marketing assistant to help you with digital marketing if you're running a one-person team.
Post one - 3 likes.
Post 2 - zero likes.
Last post - 2016.
Your digital presence on a social platform is allowed to look like this. But your small business account? Absolutely not. If you want your brand to stand out, get recognized in the wild, and ultimately hit your sales targets, you need a digital presence – like yesterday.
Now, we'll be the first to admit building a sustainable digital presence is a lot of hard work. It takes effort to nail down the audience, ideate content, and post them routinely. This is why you need a marketing assistant to help you with digital marketing if you're running a one-person team.
Not convinced? Here are 23 more reasons to consider.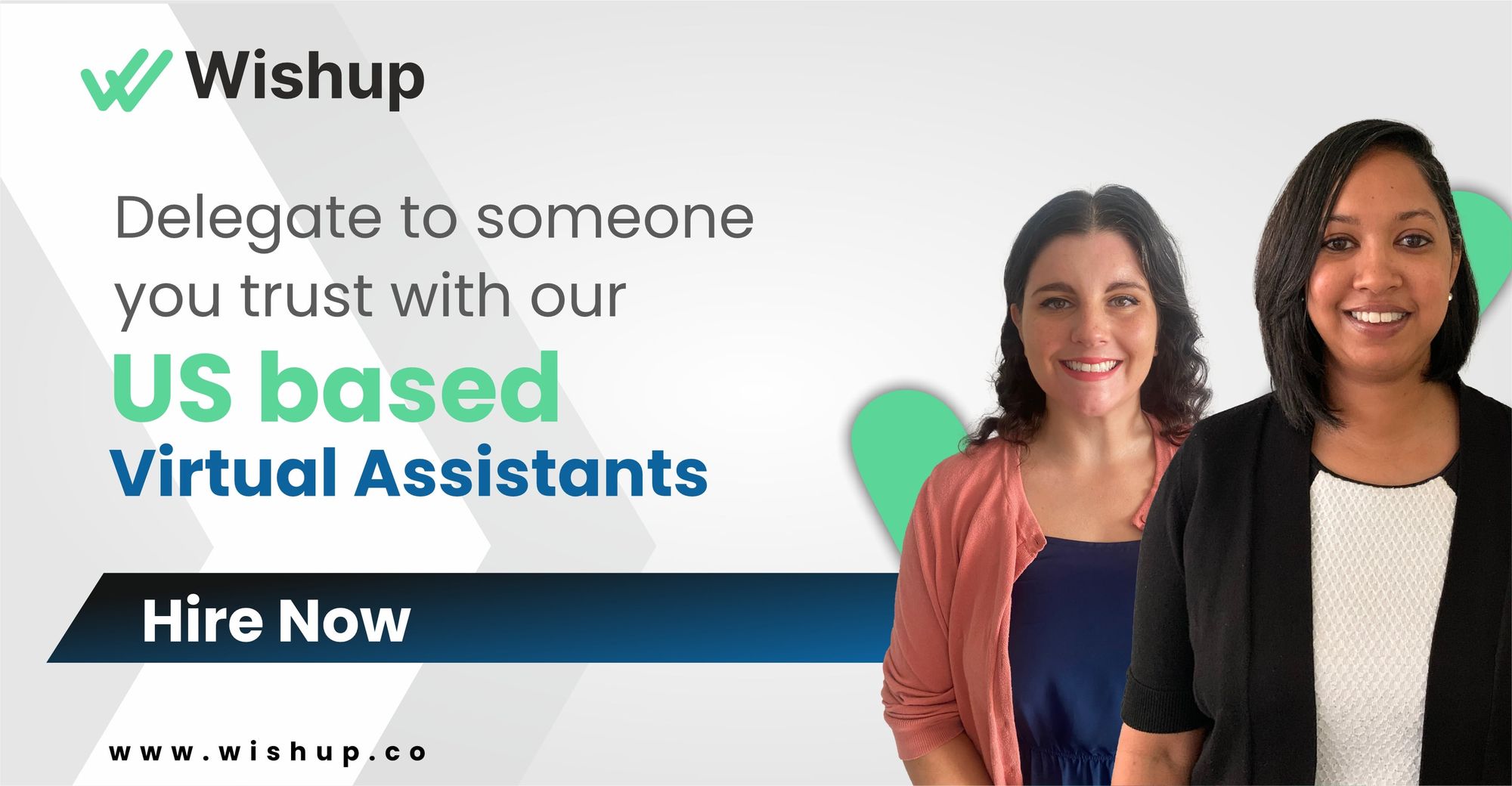 23 Ways a virtual marketing assistant can help you build a strong online presence
By conducting the market research
Before creating a digital presence, you need to understand who will consume your content. Who are the potential consumers? What do they want? What are their goals and aspirations? Do they need your product or service?
A digital marketer asks these questions for you and helps you develop a broad marketing approach that will appeal to many consumers. In addition, it gives you a starting point to create more targeted marketing strategies to improve brand awareness among different audience segments.
2. By nailing your target audience
Your content only resonates with the folks it is targeted to. And resonance is key to building a lasting digital presence.
A virtual marketing assistant can identify customers who resonate with your values and need your product. This saves you several hours deciding who to address your marketing efforts to.
3. By doing competitor research
Notice your competitors have a solid digital presence? A virtual marketing assistant can help you identify marketing strategies that bring them greater reach. They can also help you identify loopholes in your competitor's marketing approach and show you how to address them to create a lasting digital presence.
4. By creating a posting strategy
Not all posts were made equal. For instance, short-form video content tends to get better engagement than static posts. But carousels are known to be more engaging. So, you need to develop a posting strategy that includes both to have a lasting impact on your online audience. Not just that.
Your audience may be active at particular times of the day, meaning your posts could get greater engagement when uploaded.
A marketing virtual assistant researches different scheduling approaches and also observes how your audience interacts with your content in the long term. They then develop a posting strategy that is easy to manage and helps you achieve optimal engagement rates.
5. By replying to comments
Responding to comments is an excellent way to show your customers that you care about their opinions. Besides, they also allow you to show your brand's personality, engage with them and build trust. But, unfortunately, they can take up a lot of your time.
A virtual marketing assistant can do this on your behalf, thus freeing up your time for other key activities.
6. By using your unique brand voice in communications
33% of consumers said that a brand's distinct personality made them stand out to them, as per SproutSocialIndex. Simply put, if you want to be memorable, you must ensure a distinctive yet cohesive brand voice on your social channels.
A virtual marketing assistant can help you implement your company's brand voice on your social channels. This will help you become a recognizable figure and improve brand awareness.
7. By noting industry trends
Every trend digs its grave once a new trend is set. And in the digital landscape, trends shift quickly. Customer preferences for a product change, and so do their content consumption patterns and formats. Besides, social media norms switch quickly as well.
A virtual marketing manager stays on top of all these trends and alters your marketing approaches to ensure you stay relevant.
8. By using SEO best practices
Brand discovery in a digital landscape is only a Google search away. And if you want your brand to come through, you want to ensure your web pages rank high on SERP. One way to do this is to ensure you follow SEO best practices, including updating content regularly, optimizing meta-tags, and more from time to time.
A marketing virtual assistant performs these tasks for you in the most efficient way possible and whenever your content needs it.
9. By brainstorming content ideas
Brands that don't post content regularly might as well consider themselves forgotten by the average consumer. And brands that produce uninteresting content should consider themselves lucky. That's because it's been proven that content needs to be new and regular to retain your consumer's attention for longer. And creating such content time after time can be a complex task.
A marketing virtual assistant can take over brainstorming content ideas for you. They can look at current trends, understand customer preferences and generate content ideas that cater to them.
10. By improving review strategy
Dozens of people check company reviews before buying a product. So naturally, your user reviews are a crucial part of your digital presence. This is all the more reason to improve your review strategy to stay relevant.
A virtual marketing professional creates profiles for your company on different review sites and directs happy customers to fill in good reviews about your product. This improves the score of your product and makes you look more credible to potential customers. Knowing how to answer a good review is equally important, as it allows you to engage with satisfied customers, express gratitude, and further highlight positive aspects of your product or service.
11. By monitoring listings
One way to show up more consistently online? Creating listings that showcase your business on online directories.
A marketing virtual assistant can search for online directories to populate and make sure they are duly filled with your business information, including name, category, website, hours, description, menu, and more.

12. By reaching out to clients for guest posting
One way to improve your brand reputation is to reach out to channels your customers frequent and guest post there. This could be a popular industry blog, a partner's website, or a guest posting forum.
Keep in mind that outreach to all these avenues may take several hours, and approvals can take up to several days. A virtual marketing assistant reaches out to these forums and keeps track of approvals and blog deliveries for you.
13. By cold messaging prospects
Most brands rely on organic outreach and limit their brand awareness potential. A marketing virtual assistant can fast track this through relevant and consistent cold outreach.
They can identify which prospects are more responsive given their past interactions with the brand, shoot a cold message to them, and nurture the connection in case of a positive response. This often helps convert warm leads to paying customers or, at the very least, keeps you on top of your consumer's minds.
14. By creating a content strategy for your target groups
The last thing you want to do after starting a blog is stop posting because you need more content ideas. A virtual marketing professional helps you avoid this by developing a content strategy.
They identify your blog readers' buying stage and develop content relevant to them. Not just that. They populate your blog with different types of content pieces, including infographics, listicles, and thought leadership-style of content.
Since all these forms of content appeal to different audiences, it helps with brand awareness.
15. By developing a paid ads strategy
Let's face it, the chances that your social post will reach just the right audience at the right time is limited. A better way to ensure your target audience can view your content is to rely on paid advertising.
A marketing virtual assistant helps you develop a paid ads strategy by deciding which posts should be visible to which type of audience and the budget.
These efforts help generate leads, raise brand awareness, and drive conversions.
16. By optimizing content for mobile
More customers are interacting with your brand with their phones than you think. So, it only makes sense that you optimize your content for mobile.
A virtual marketing assistant does this for you. They ensure your customers can easily view content and images, and the interface isn't buggy. But that's not all. The virtual assistants also optimize your email campaigns to have greater mobile success.
17. By listing your business in local directories
Believe it or not, you can improve your digital presence further by supplementing your Google listings with other online directories.
You can outsource tasks like finding directories your customers frequent and uploading your company details to a marketing virtual assistant. This way, your web page shows up whenever a potential customer searches for businesses in your niche, helping with brand recognition.
18. By creating a streamlined system to review metrics
Keeping track of marketing campaigns running simultaneously on different platforms can be difficult. But a virtual marketing assistant makes it easier by using software to streamline monitoring activities. This means you can be on top of the success of your marketing efforts, and if one doesn't work, you can build an alternative approach to strengthen your digital presence.
19. By reaching out to influencers for influencer marketing
Post-pandemic, up to 61% of consumers trust influencer recommendations, according to research. Naturally, influencer marketing should be part of your strategy if you want to boost sales. But that's not all. Influencers also help you reach out to their followers, who could be a part of your target audience, driving brand awareness.
A marketing virtual assistant can help you screen influencers who can help you promote your products to the right audience. They can also manage content deliveries, negotiations, and contracts with them.
20. By developing a UGC strategy
In a 2021 survey, 93% of marketers agreed that customers trusted content created by other customers. So, if you haven't invested in a User Generated Content Strategy, it's high time you invest in one.
A virtual marketing assistant can ensure you implement your UGC marketing strategy well. They can select which channels to pursue depending on your customer's activity, what kind of content works on different platforms, set content goals, communicate with your audience, and measure success.
21. By being an active part of forums and communities
Being active on community forms can not only build trust with existing customers but also show potential customers what your brand is all about, boosting your presence.
A virtual marketing assistant can engage with people commenting on your posts on social media, improving brand recognition.
22. By repurposing content on different platforms
Are you struggling to come up with new content ideas for different platforms? You can change the format of a successful piece of content, post it on different platforms and drive more traction for your brand.
A virtual marketing assistant can decide which content can be repurposed and on which platform, create the content, and even post it for you.
23. By automating processes
Consistently posting on various online channels is a big part of improving your digital presence. After all, this is how your audience recognizes your brand over time.
A virtual marketing professional automates posting schedules, ensuring you show up on your customer's feeds using software.
How Wishup can help?
Wishup can help you find a virtual assistant to offload essential tasks so that you can focus on growing your online presence. These assistants can perform several manual tasks, including market research, creating a marketing strategy, and more.
Besides, you never have to worry about going over budget when hiring a virtual assistant. That's because you can hire these professionals for a fraction of the cost of the full-time worker and also on a project basis depending on your needs.
Here are three ways Wishup makes hiring a virtual assistant convenient for you.
By providing vetted virtual assistants
If you've decided to hire a virtual assistant from Wishup, you can put away questions about their competence to rest. That's because we display only the top 1% talent on our website.
All our virtual assistants are pre-vetted and equipped with all the skills you might need, from software proficiency to communication. This means you never have to go over the cumbersome process of testing your hires before they join.
By providing a 7-day trial period
At Wishup, we understand that hiring candidates remotely can be stressful. After all, who's to say that they'll be a right fit for your company?
This is why we provide a free 7-day trial when you subscribe to our virtual assistant services. This means if you, for some reason, are unsatisfied with your hire, you can request an instant replacement from our portal, no questions asked.
By taking care of the onboarding formalities for you
Onboarding a virtual assistant on your team comes with many associated formalities, from finances to contracts. Wishup takes care of all of them for you so that you can instantly acquaint your new hire with the job.
Hire a virtual marketing assistant through Wishup
A virtual marketing assistant can take over all of the above tasks, giving you enough time to focus on the other aspects of your business. What's more, you can do this without spending time showing the virtual assistant the ropes, given that you get access to a seasoned professional from the get-go, that too, at a fraction of the cost.
Hiring from Wishup is easy and takes only three simple steps.
Schedule a call with our customer success team.
Select a VA profile based on your needs and budget.
On-board your virtual assistant within 24 hours.
Summing up
Having a solid online presence can do wonders for your business, and with a skilled virtual marketing assistant by your side, you can significantly improve your social media strategies and increase growth and revenue in no time.
Have questions? Email us at [email protected] or schedule a free consultation today.