Top 25 Executive Assistant Tools To Stay Ahead In 2023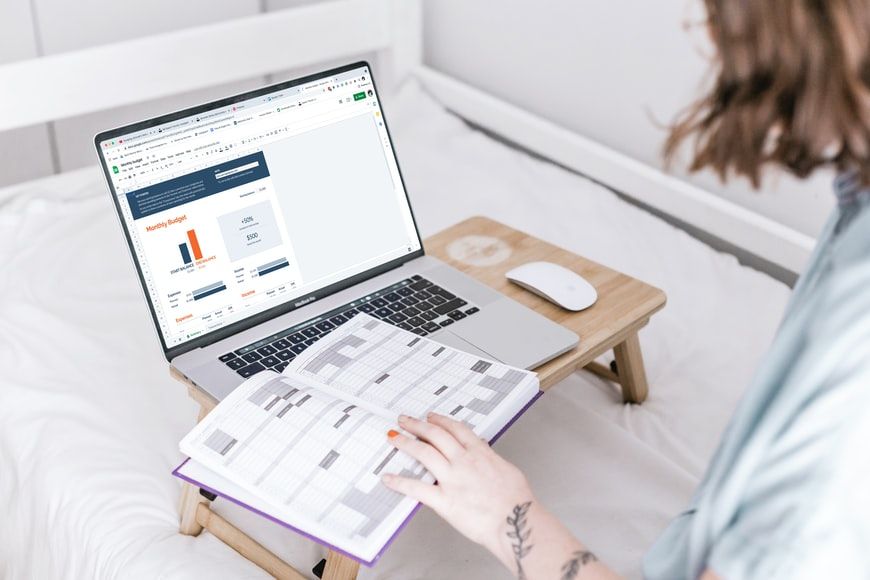 An executive assistant is a jack of multiple trades. They have to complete several important tasks and wear many hats.
Handling multiple duties simultaneously can become difficult for your EA. However, you can make their work easier by using countless executive virtual assistant tools.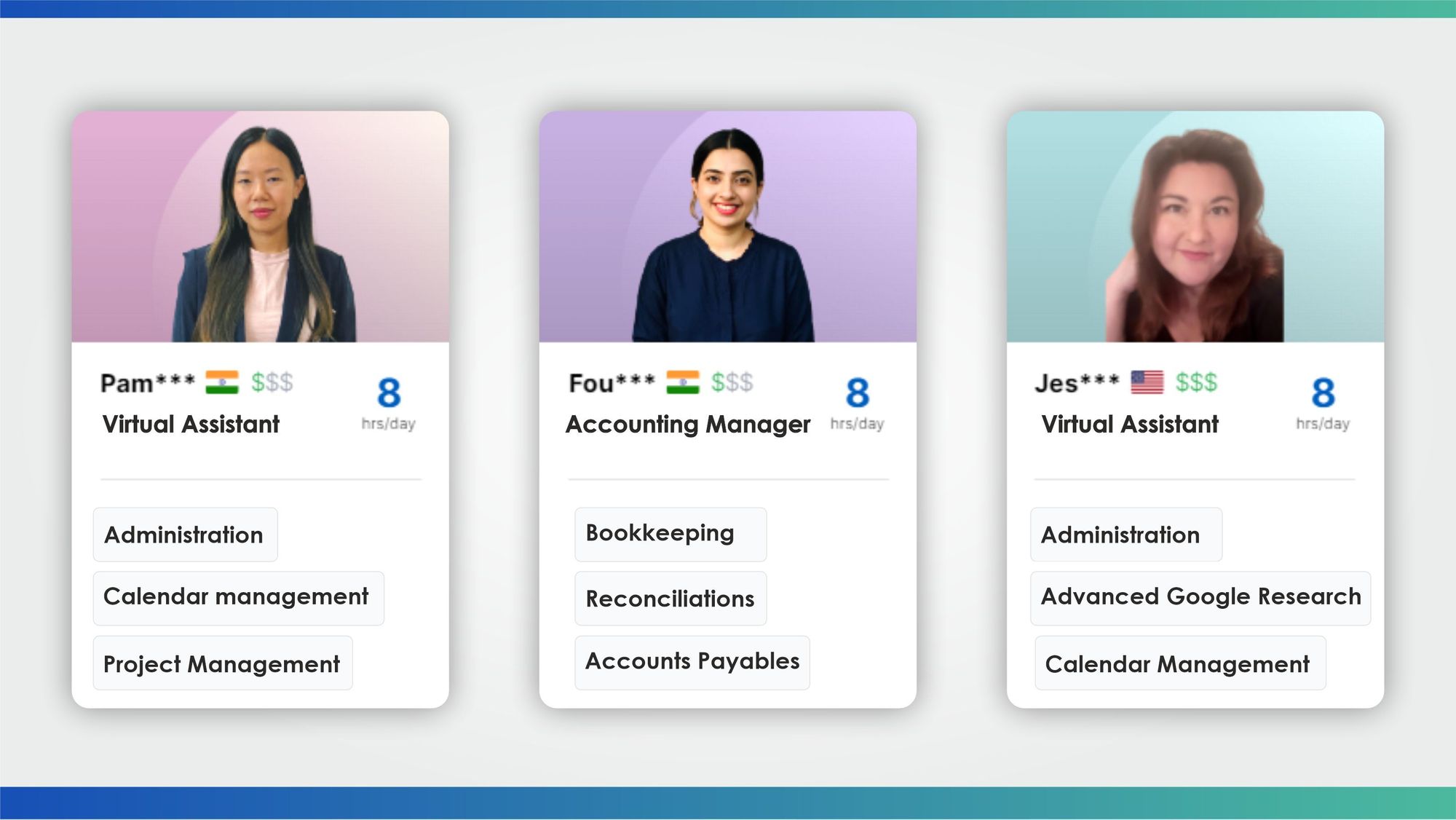 These tools will help your assistant to complete all the tasks they are responsible for.
The executive virtual assistant tools will help your assistants manage deadlines easily. But there are numerous tools available for EAs. Finding the ideal one can be difficult with your tight schedules.
In this blog, we have compiled some of the best tools for executive assistants.
Cabinet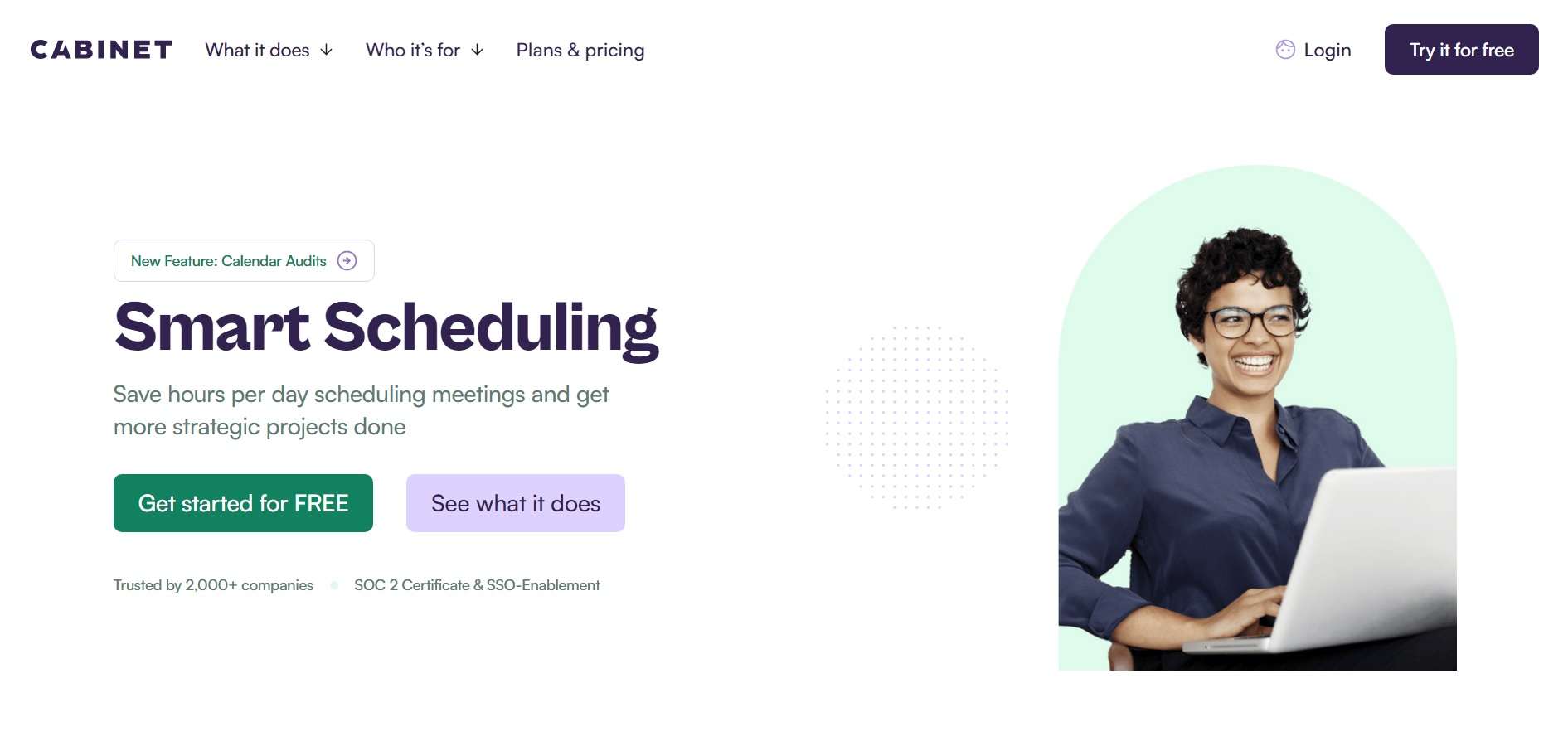 Scheduling is a nightmare for many EAs. This is true for businesses operating in different time zones.
The executive assistant software Cabinet can help here.
What is Cabinet?
It is a comprehensive software for executive assistants that will keep you organized and productive. You can manage to-do lists, executive preferences, and calendars using this tool.
How does Cabinet work?
EAs can keep track of meetings and share links easily with Cabinet. Moreover, tasks can be grouped using labels according to priority.
It offers time-tracking statistics. You can also track client preferences by creating different profiles.
Monday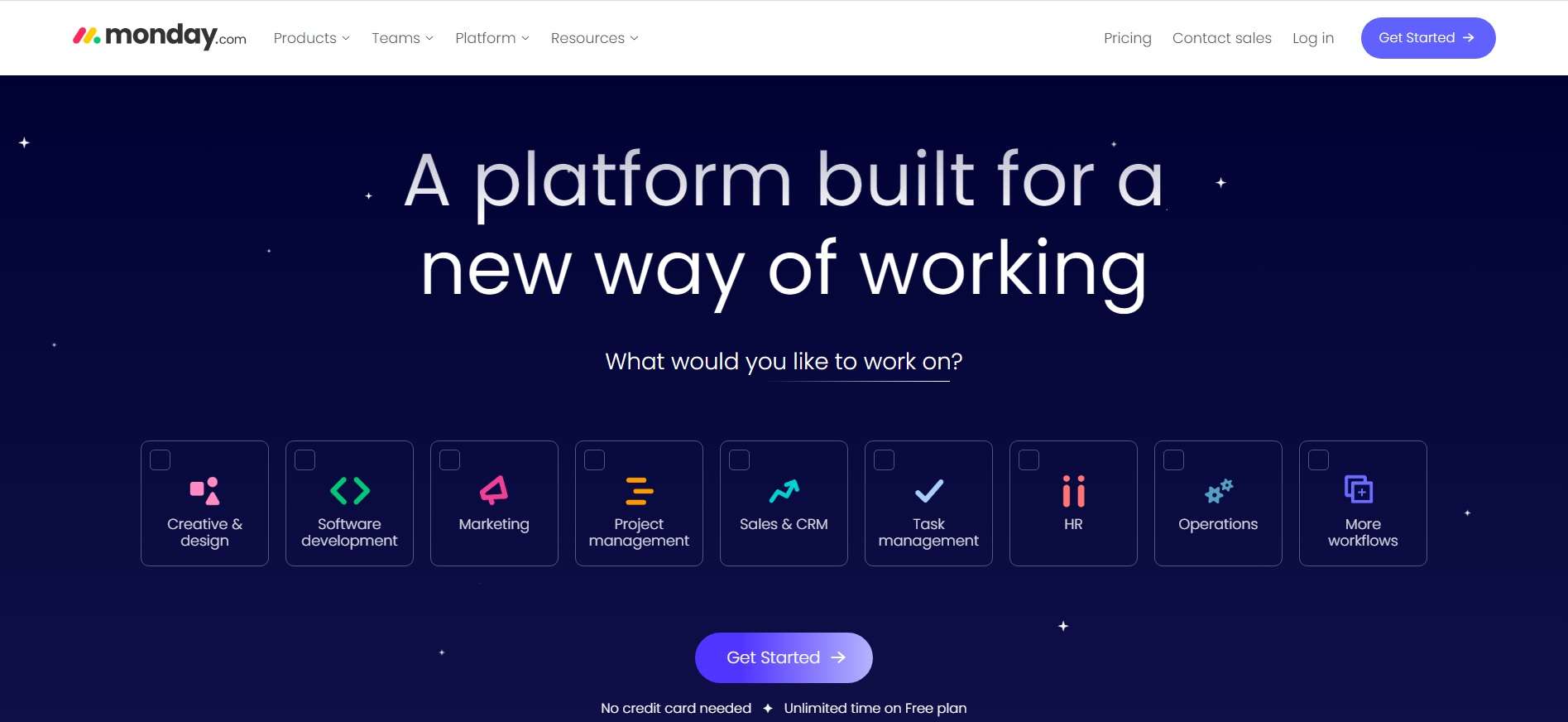 Monday.com can help EAs to manage everything on one platform. It offers features for planning, tracking, and delivering teamwork.
What is Monday?
Monday is an open platform that allows EAs to manage multiple projects. It is a hub to assign tasks, create workflows, exchange information, and monitor progress.
How does Monday work?
EAs can create and prioritize task cards on Monday. Then, they can share the cards with executives.
EAs can add their executives as co-collaborators. In addition, they can assign tasks to assistants even in between meetings.
The Assist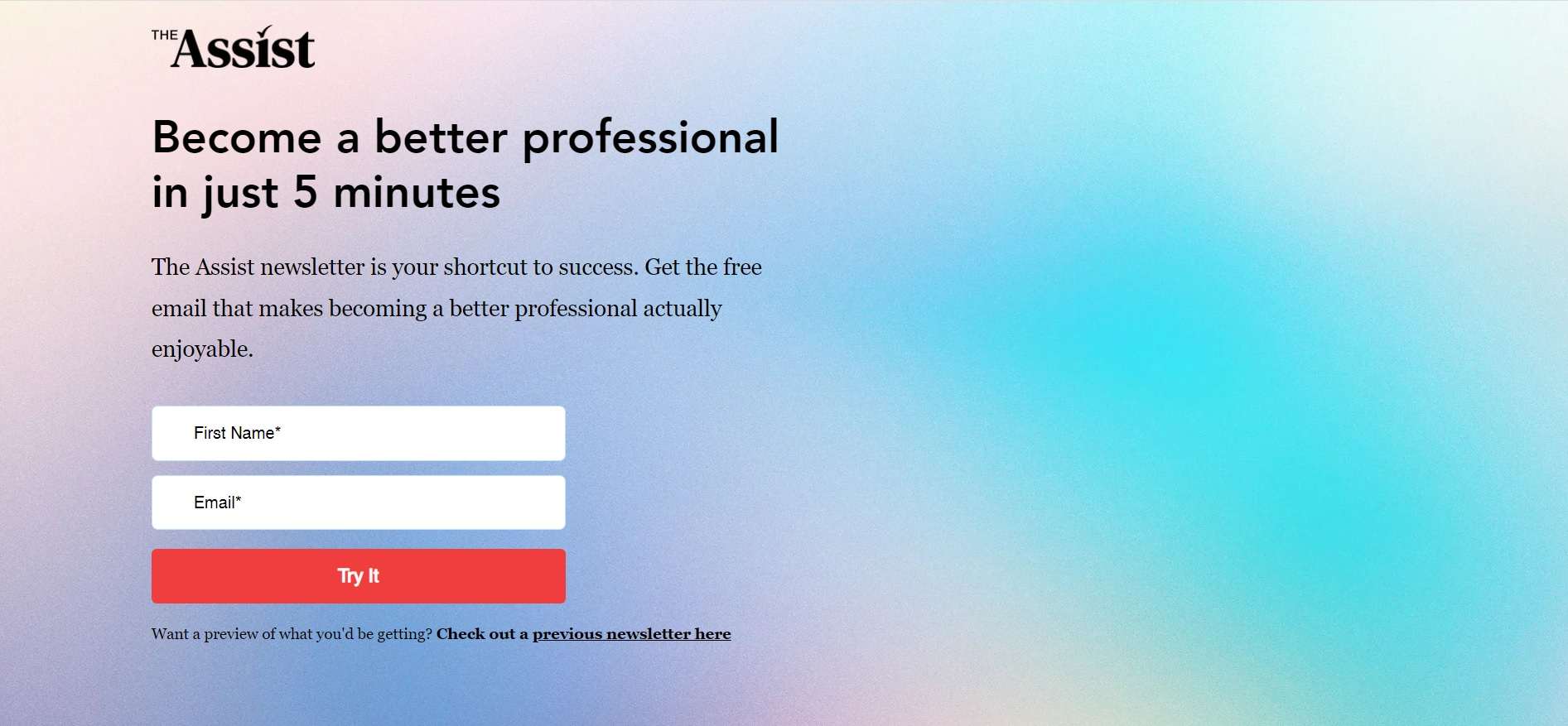 EAs should be innovative and know the latest industry trends. The Assist can help EAs get a novel perspective on everything to become efficient.
What is The Assist?
It is a weekly newsletter with advice to help you succeed as an EA. In addition, many expert EAs offer their guidance in the newsletter.
How does The Assist work?
You can gain access to The Assist by subscribing to their newsletter.
Impraise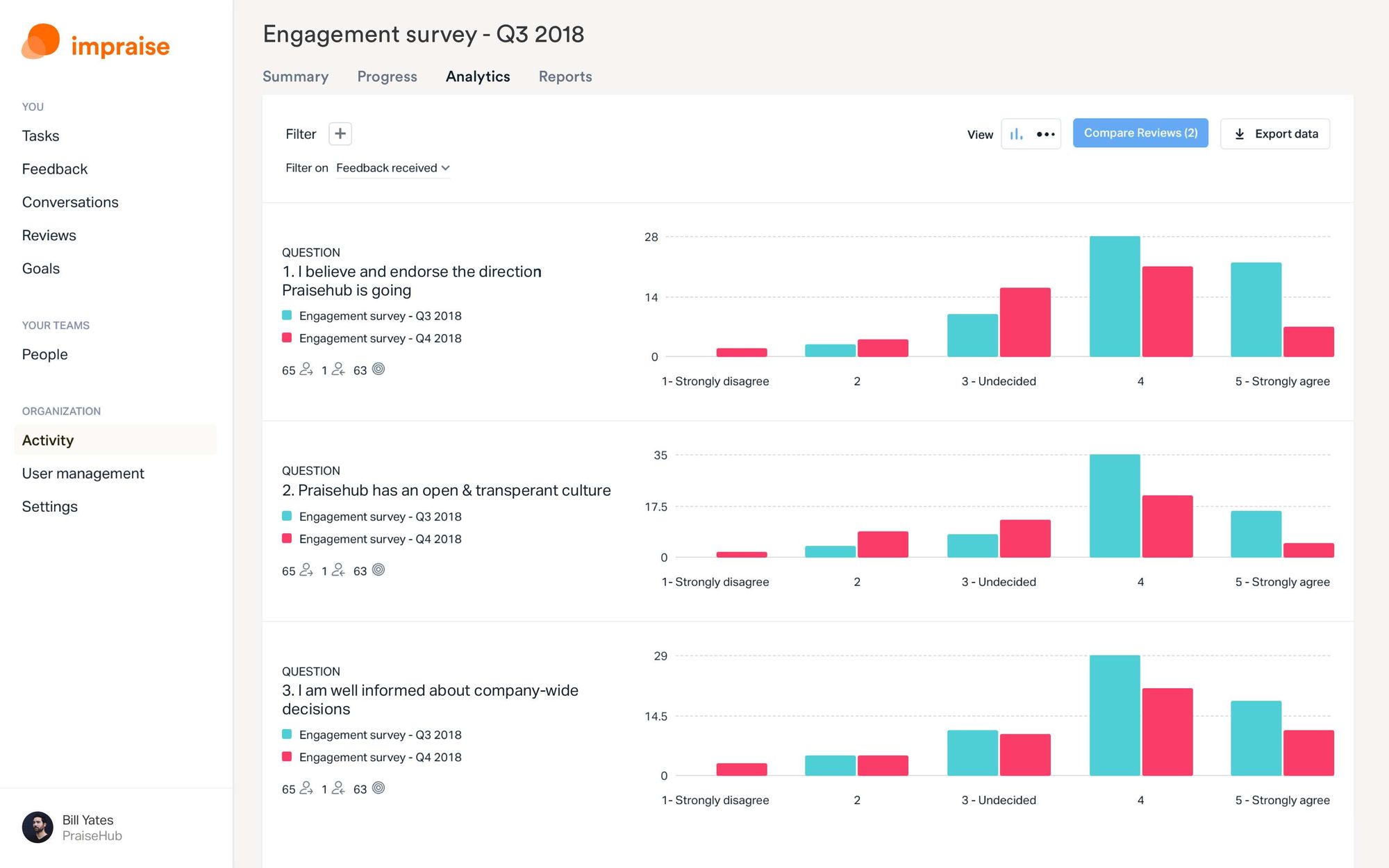 Getting positive and negative feedback helps people improve themselves. Impraise is a tool just for this.
What is Impraise?
It is a mobile and web app for sharing timely, actionable feedback between coworkers.
How does Impraise work?
Impraise has a straightforward design. First, users can request feedback on individual tasks. Then, they identify areas that require improvement.
Whereby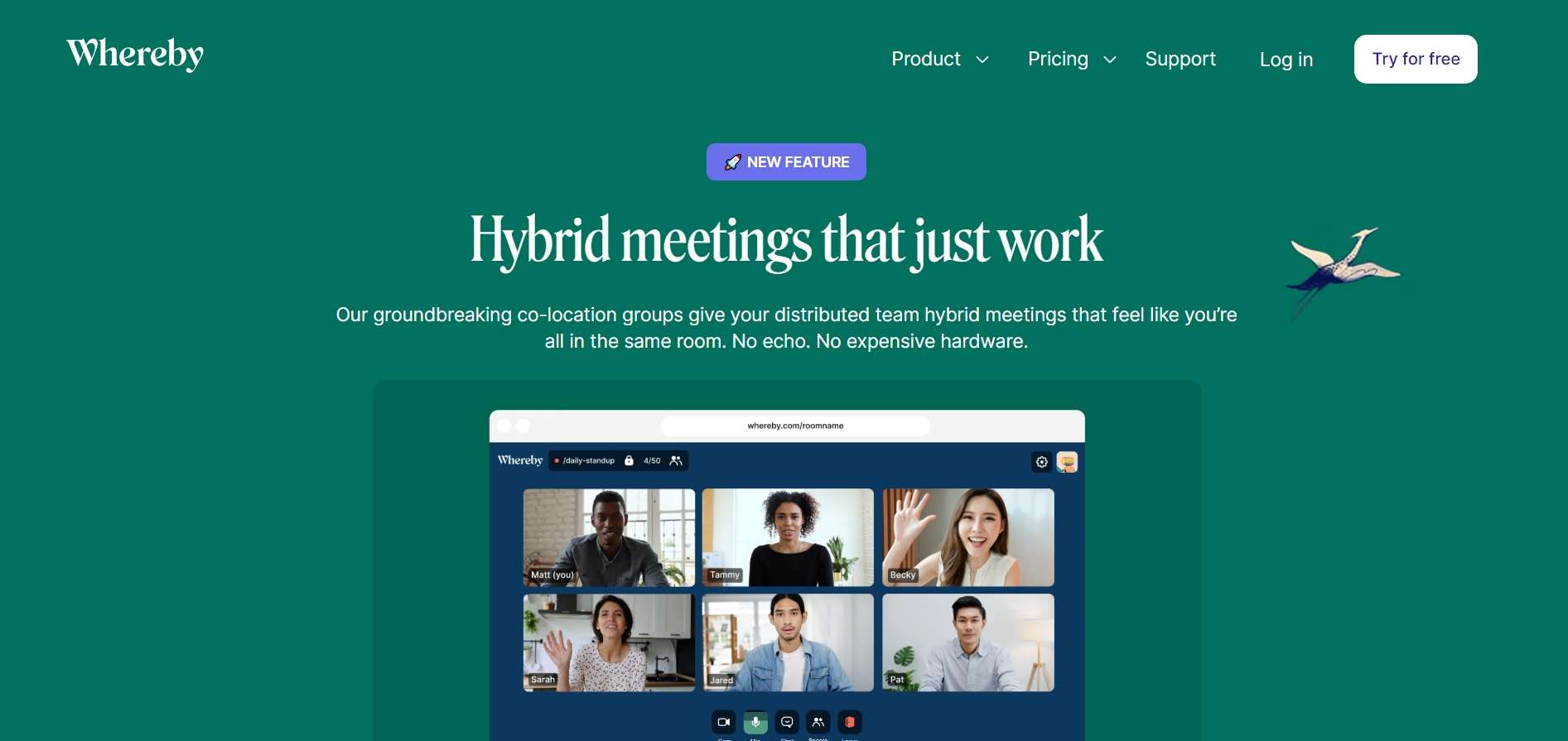 EAs can organize meetings using this platform. You don't need to download the software or app.
What is Whereby?
It is a video-calling application with a nice and simple user interface and color scheme.
How does Whereby works?
You can conduct meetings by getting a personalized URL and sharing it with coworkers.
Boomerang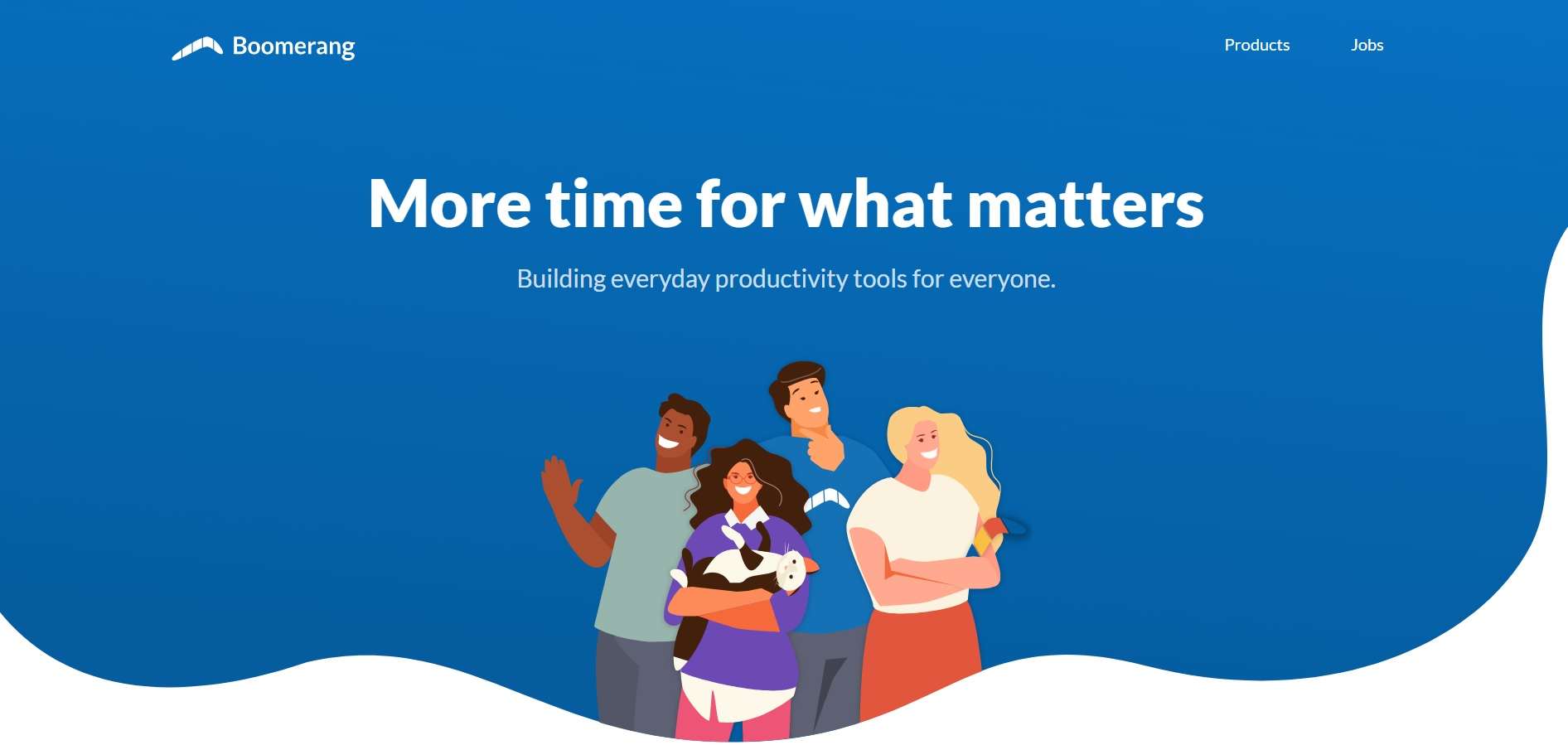 EAs can use Boomerang to manage their emails and follow up on them.
What is Boomerang?
Boomerang is an application with scheduling and email management tools.
How does Boomerang work?
You can organize and declutter your inbox using Boomerang. In addition, you can integrate it with Gmail and Outlook.
EAs can schedule emails and send follow-up reminders.
Calendar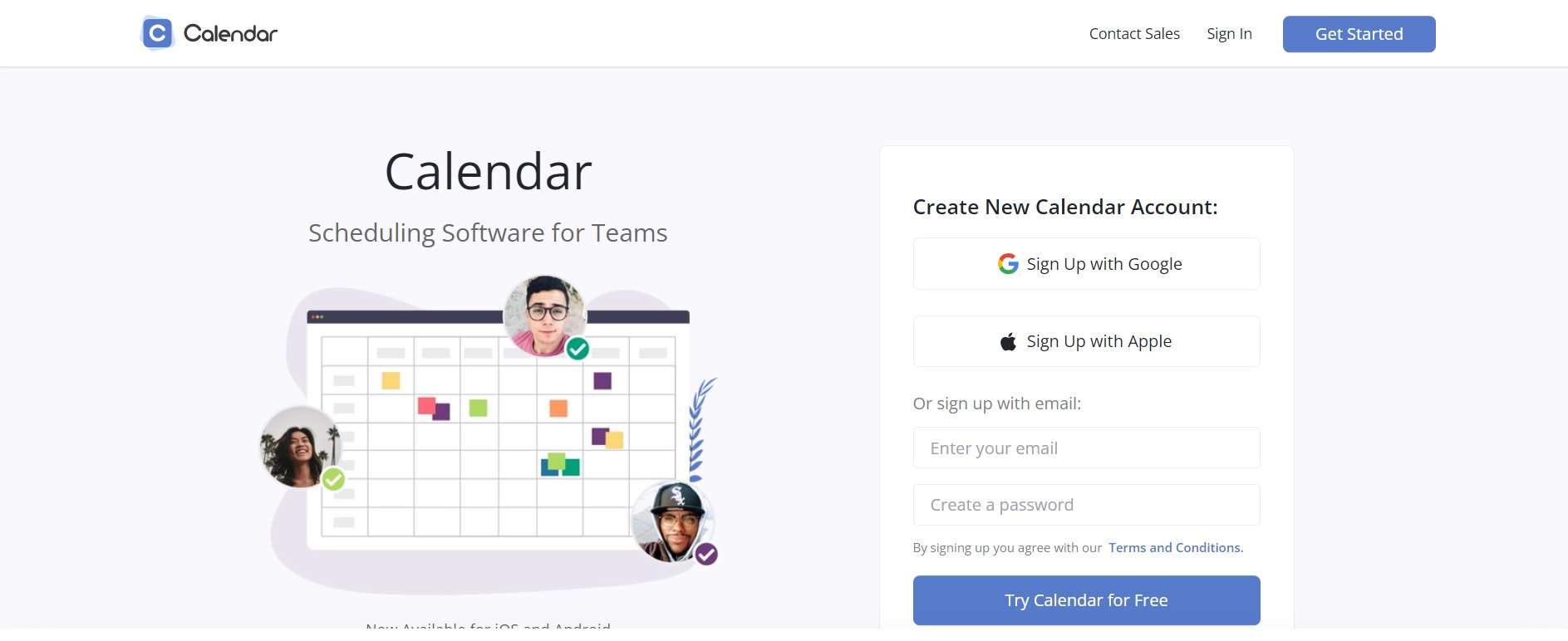 Scheduling becomes hassle-free for EAs with Calendar.
What is Calendar?
This tool helps EAs organize meetings without unwanted communication between teams.
How does Calendar work?
The calendar app will suggest you the most suitable time to schedule meetings. You can integrate it with Office 365, Outlook, iCloud, and Google Calendars. In addition, it can optimize call transcriptions.
Time Zone Ninja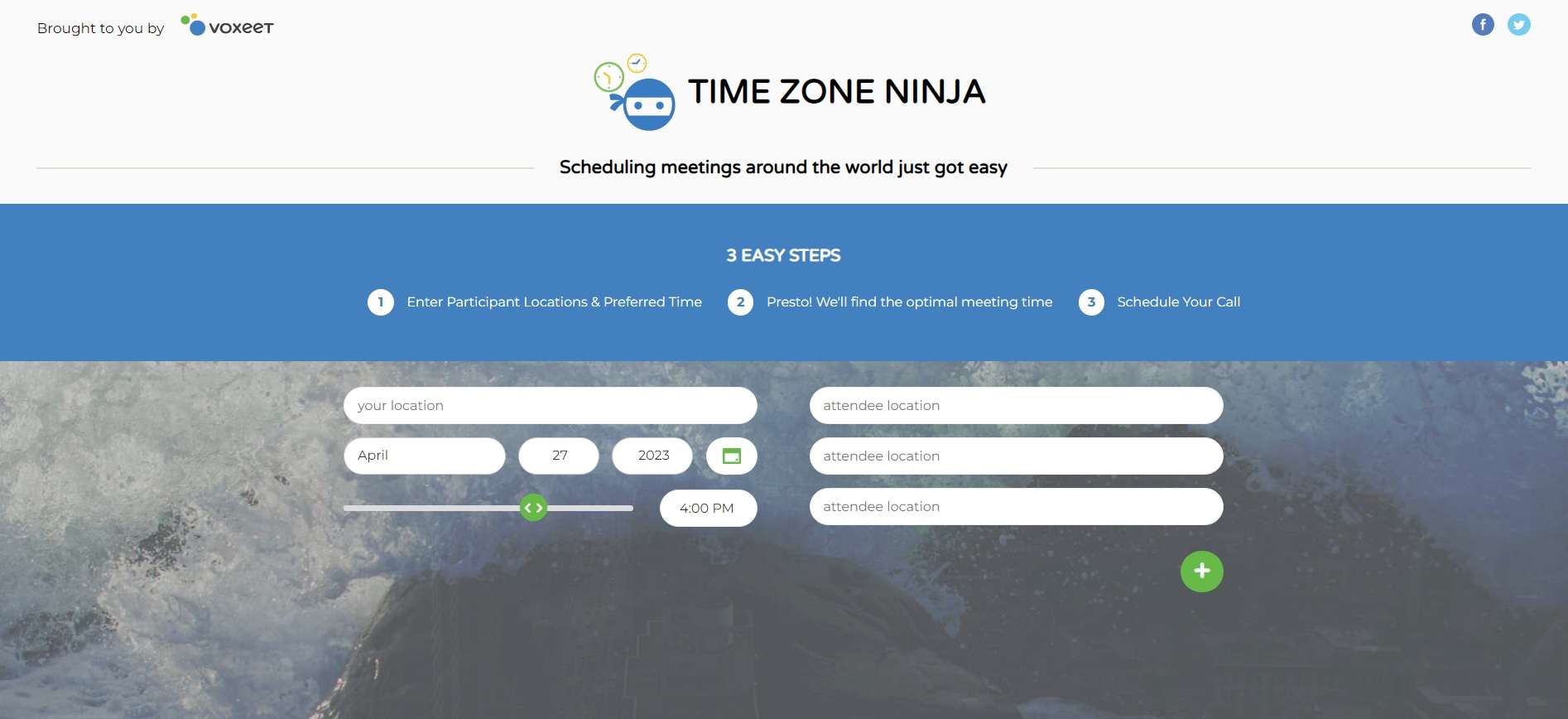 This tool is perfect for EAs collaborating with people in different time zones.
What is Time Zone Ninja?
TZN is an app for arranging meetings with partners or clients worldwide.
How does Time Zone Ninja work?
You can enter the location details of all team members. Then, the app will suggest the best meeting time.
Cool Cousin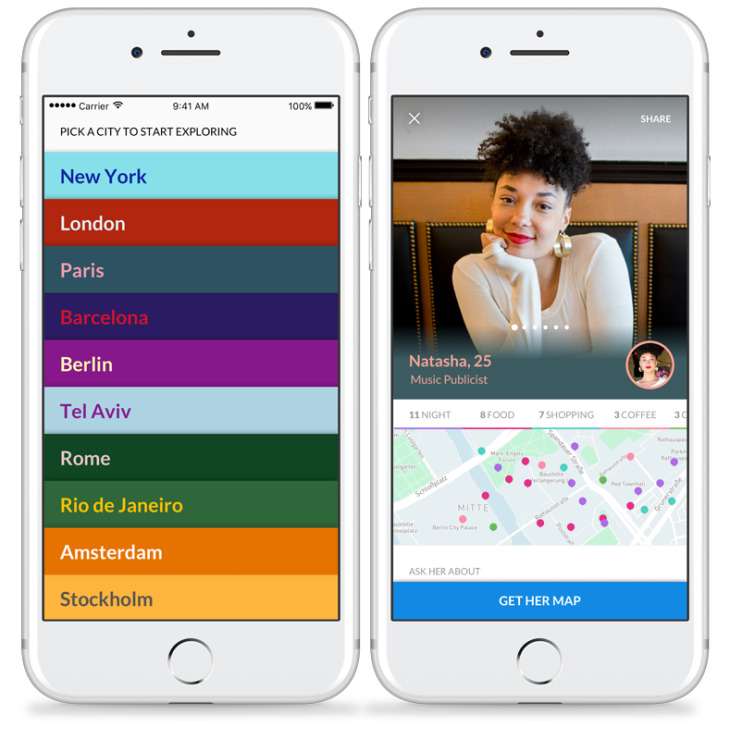 This tool is for EAs making travel arrangements for their bosses.
What is Cool Cousin?
Cool Cousin is an app EAs can use to get local recommendations about a place their bosses are traveling to.
How Cool Cousin works?
You can enter the location, and the app will recommend different activities. This includes restaurants and tourist attractions.
TripIt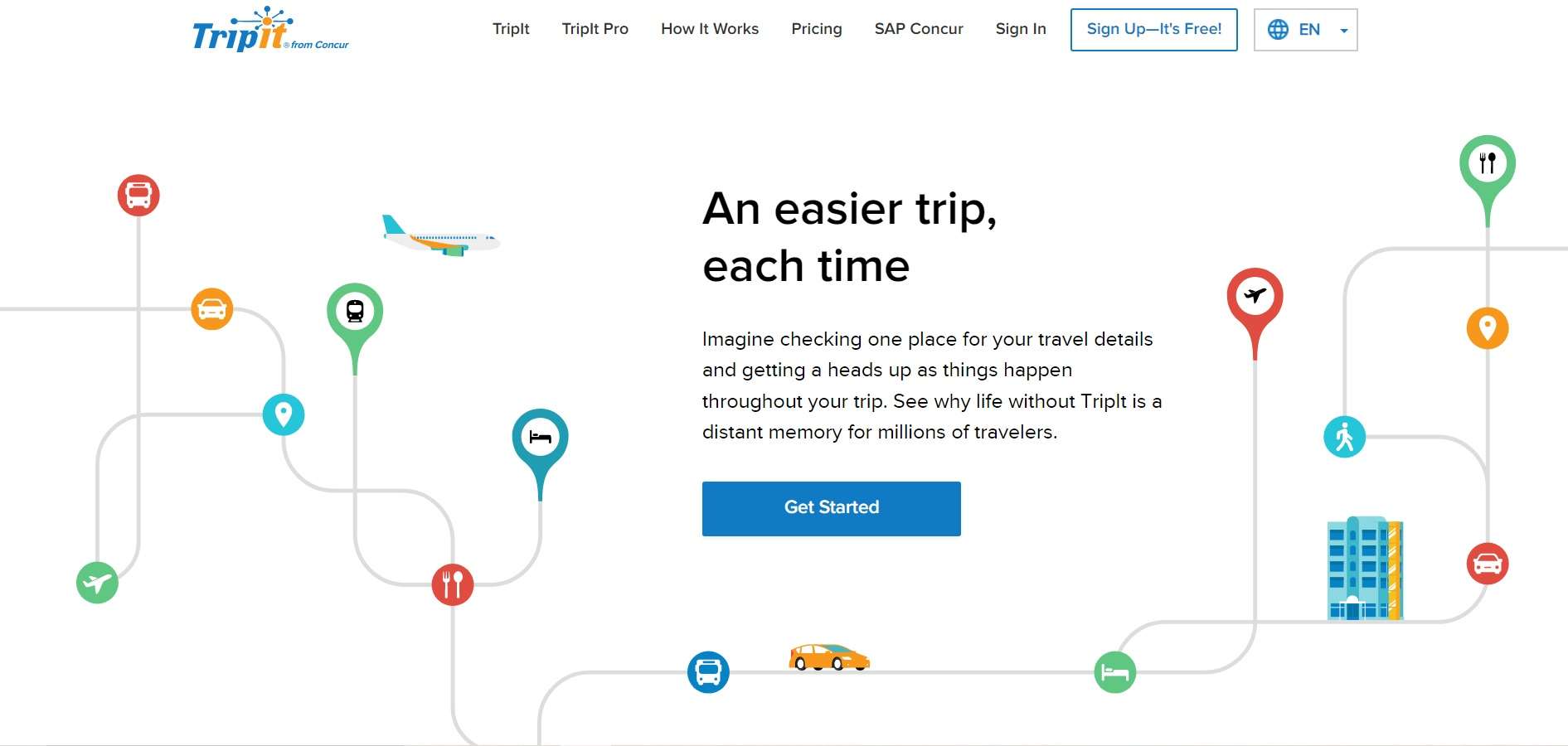 This tool can help EAs organize travel plans.
What is TripIt?
It is a free travel itinerary website and online trip planner.
How TripIt works?
Make flight and hotel bookings. Email it to TripIt. They will generate an itinerary using this information.
Jotform Sign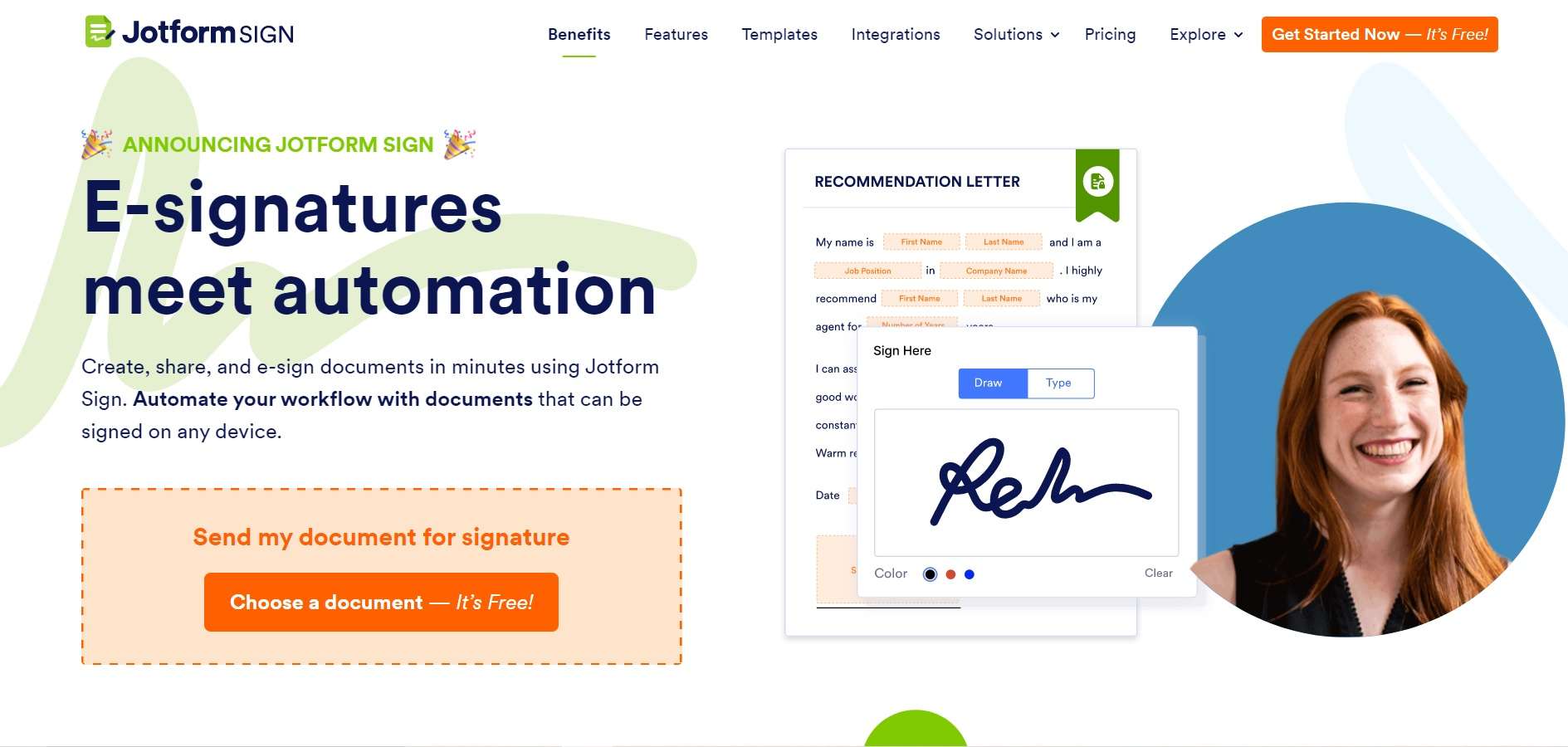 This tool has become highly relevant in today's remote work era.
What is Jotform Sign?
This platform allows EAs to collect e-signatures on documents from other staff.
How does Jotform Sign work?
Jotform Sign allows EAs to create legally-binding documents. Then, EAs can mail the documents to signees. In addition, they will get notifications when the document status changes.
TravelPerk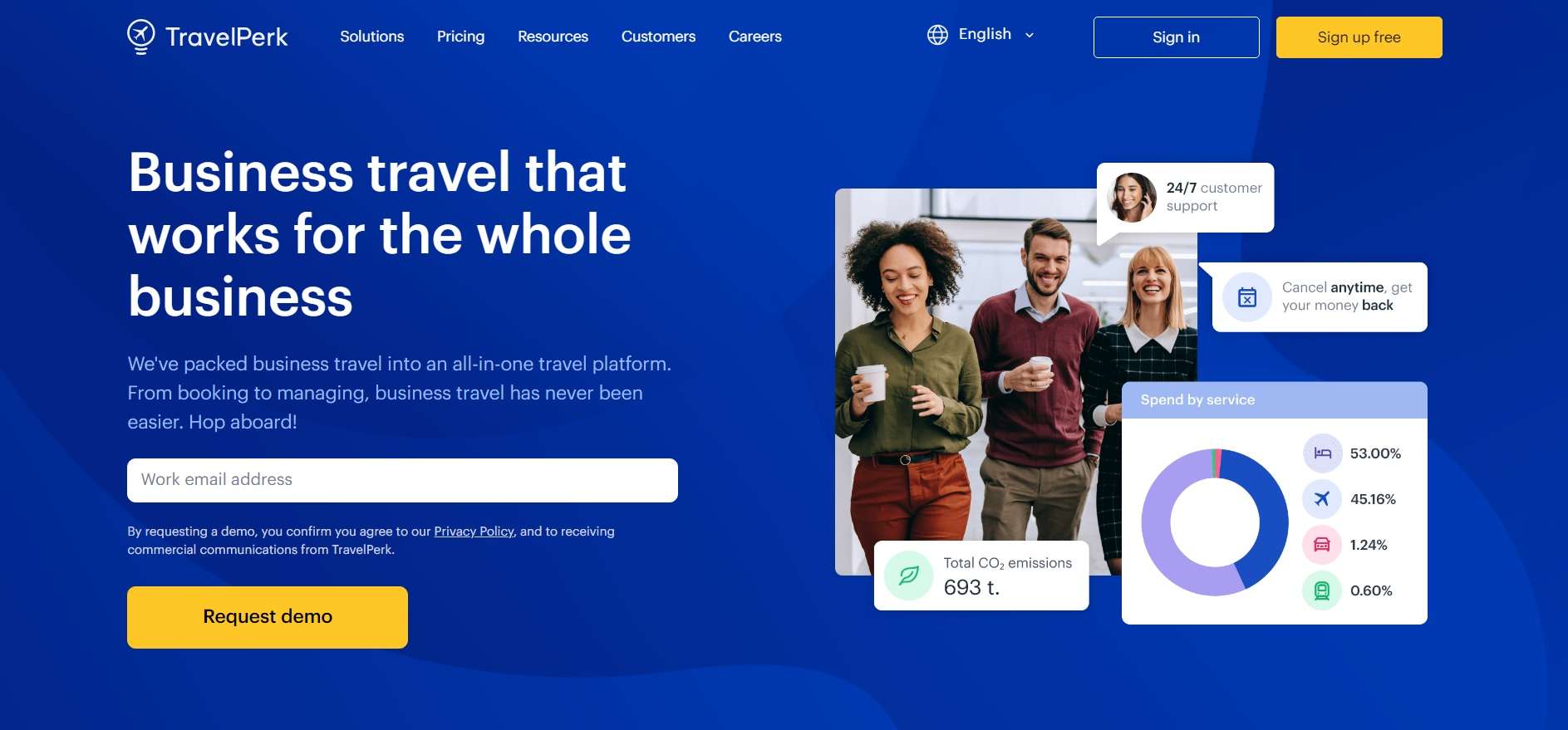 Managing business travel arrangements is a part of EA's work. This is where TravePerk can help.
What is TravelPerk?
It is an EA tool that makes planning, booking, managing, and reporting business travels easier.
How TravelPerk works?
The app allows you to book flights, rental cars, trains, and hotels. It also has an extensive travel inventory.
Trello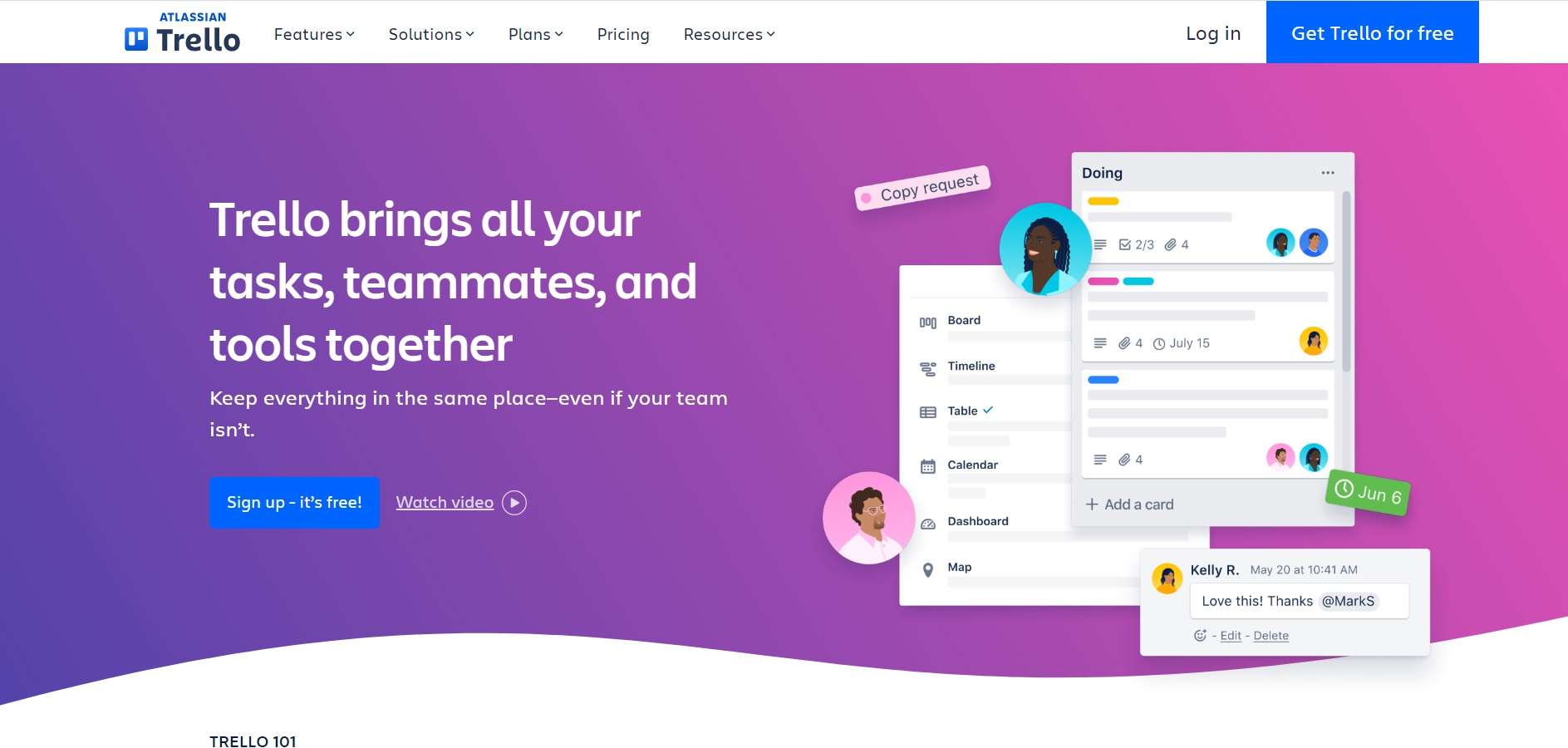 Trello is a web-based tool ideal for EAs looking for project organization and time management.
What is Trello?
It is a project management tool EAs can use to collaborate on multiple projects.
How Trello works?
It has a Kanban-style layout. EAs can attach due dates, labels, attachments, and checklists to cards.
Slack

Slack, an online collaboration tool, is perfect for saving an EA's time.
What is Slack?
It is an instant messaging app that helps users manage tasks and deadlines and handle communications.
How does Slack work?
Slack is perfect for all team sizes. In addition, you can organize conversations into channels.
Asana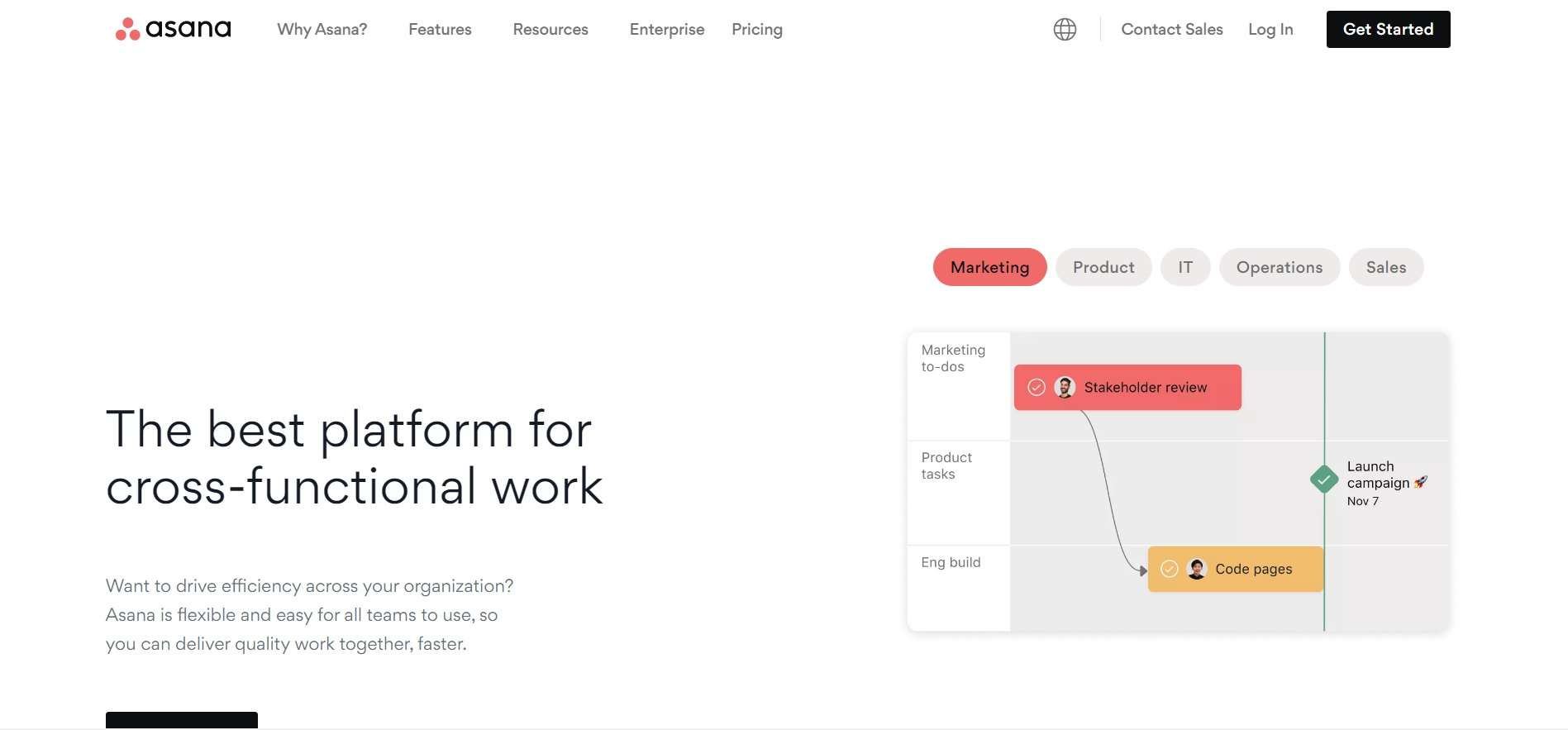 EAs can manage the work allocation of remote teams using Asana.
What is Asana?
It is a work management app that allows EAs to plan, manage, and track work.
How Asana works?
Asana has features to increase productivity and handle deadlines. In addition, EAs can customize the dashboard based on their needs.
They can make teamwork efficient with task assignments, email integrations, and automated collaboration.
Expensify
EAs are responsible for managing the business expenses. Expensify can help them with this.
What is Expensify?
It is an expense management tool that can automate the pre-accounting process. As a result, EAs can automate their accounting, record expenses, and streamline the monthly closing procedure.
How Expensify works?
Employees can upload receipts or import them from apps for accounting. In addition, it allows for the automatic processing of personal or company credit card transactions.
Evernote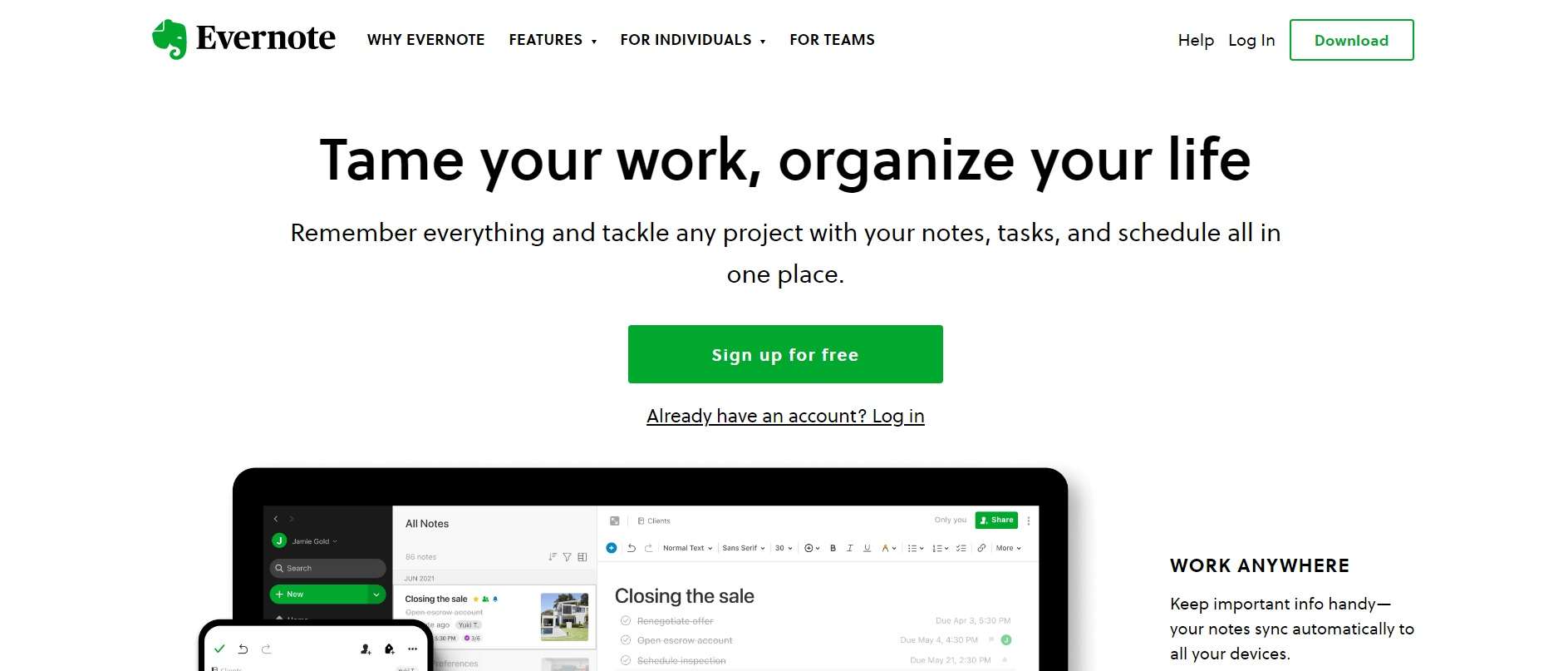 EAs can create and archive notes using Evernote. In addition, they can embed web content, photos, and videos in these notes.
What is Evernote?
Evernote is an application for task management and note-taking. It is compatible with mobile devices and computers.
How Evernote works?
EAs can digitize physical notes using Evernote. In addition, they can integrate it with email systems and browsers.
Evernote offers document scanning and has collaborative features.
Calendly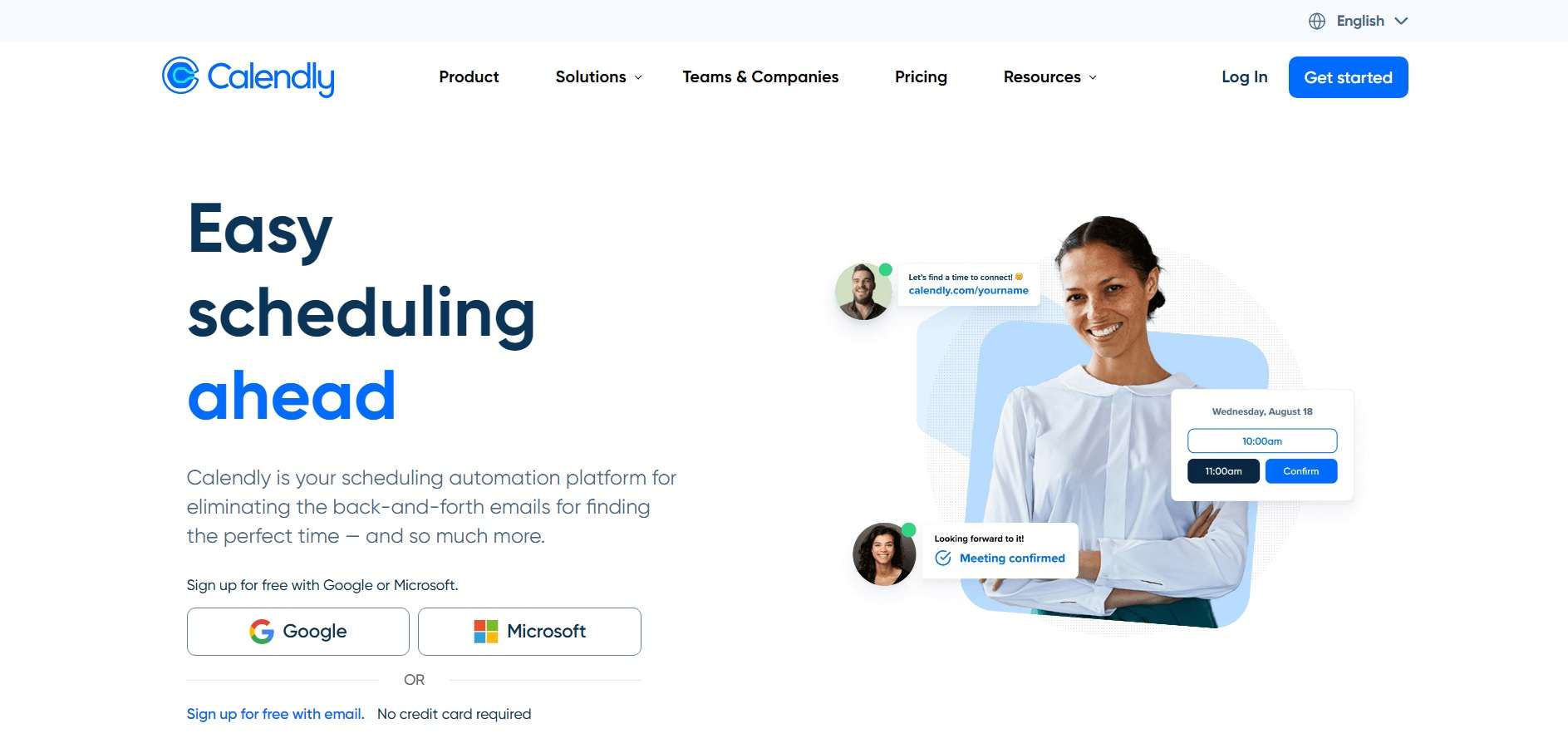 Calendly is a tool that makes scheduling easier for EAs. It eliminates the need to send multiple emails to schedule a meeting.
What is Calendly?
Calendly is a modern calendar management platform. EAs can use it to plan, organize, and follow up on meetings.
How Calendly works?
Calendly allows you to set availability choices. It will then automatically set up meetings with clients at convenient slots.
It offers a range of meeting forms, syncs time zones, controls daily meeting limitations, and defines minimum schedule notifications.
Hubstaff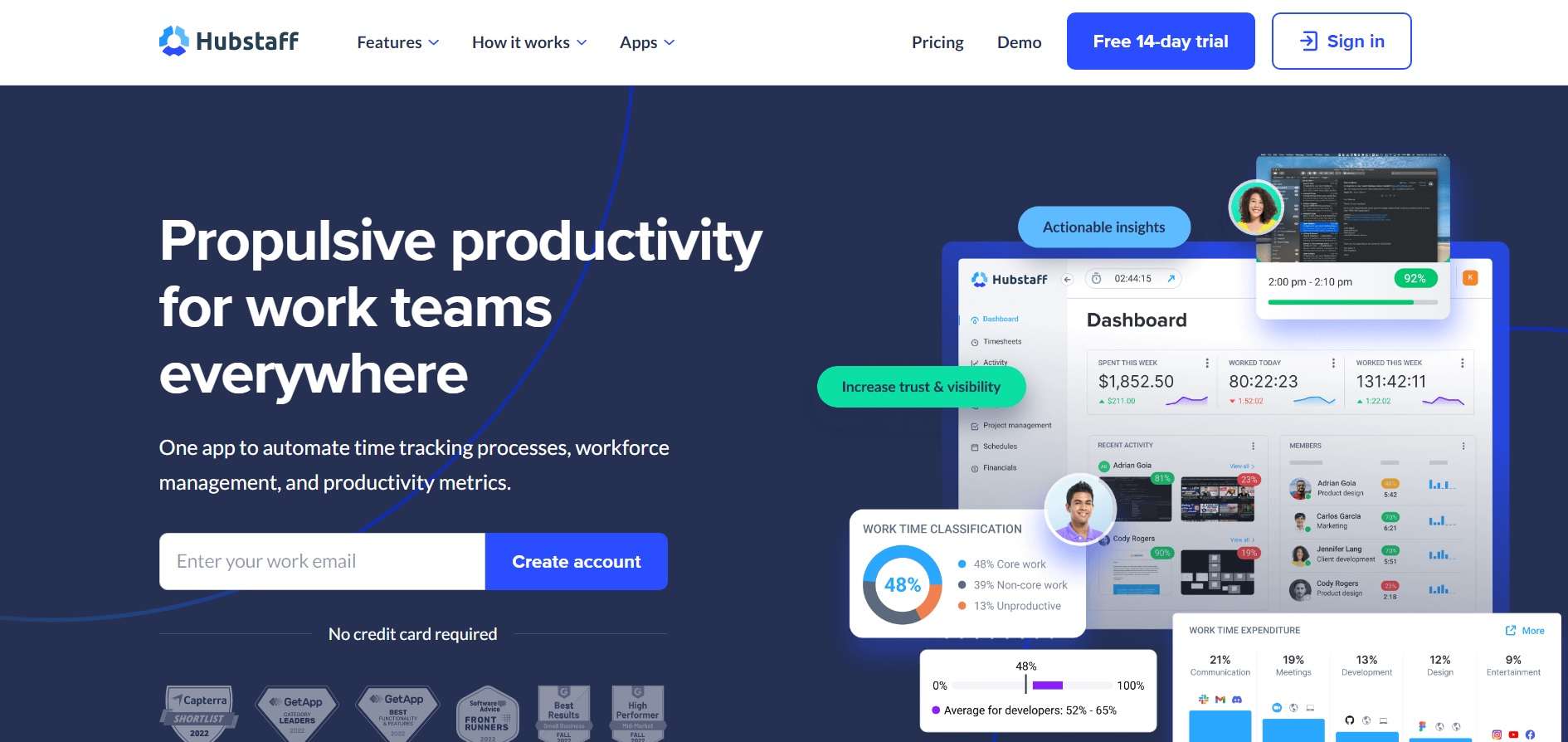 Assistants can easily monitor team members using Hubstaff. In addition, EAs can use Hubstaff to get project details from their superiors or coworkers without interfering with procedures.
What is Hubstaff?
Hubstaff is a powerful workforce management tool. It helps employees meet project deadlines.
How Hubstaff works?
Hubstaff offers tools for tracking projects and deadlines. Additionally, it has budgeting, invoicing, payroll, and GPS tracking features.
Visme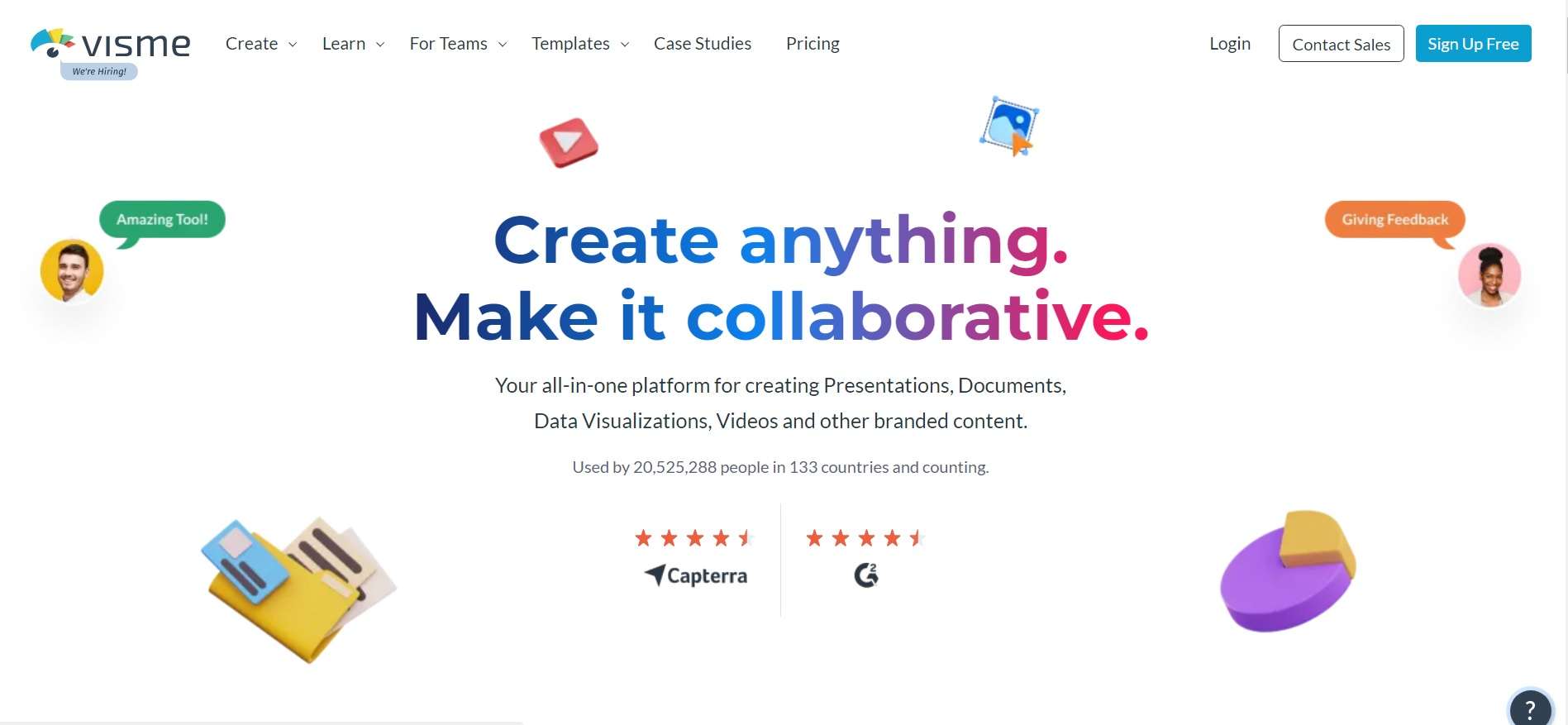 Visme is a tool EAs can use to make beautiful content. They can use it to create content for meetings, presentations, and online posts.
What is Visme?
Visme is an all-in-one platform that helps users create documents, presentations, videos, and similar content.
How Visme works?
Visme has many pre-designed templates. Users can edit them to make presentations. It also has tools to create graphs and charts.
Todoist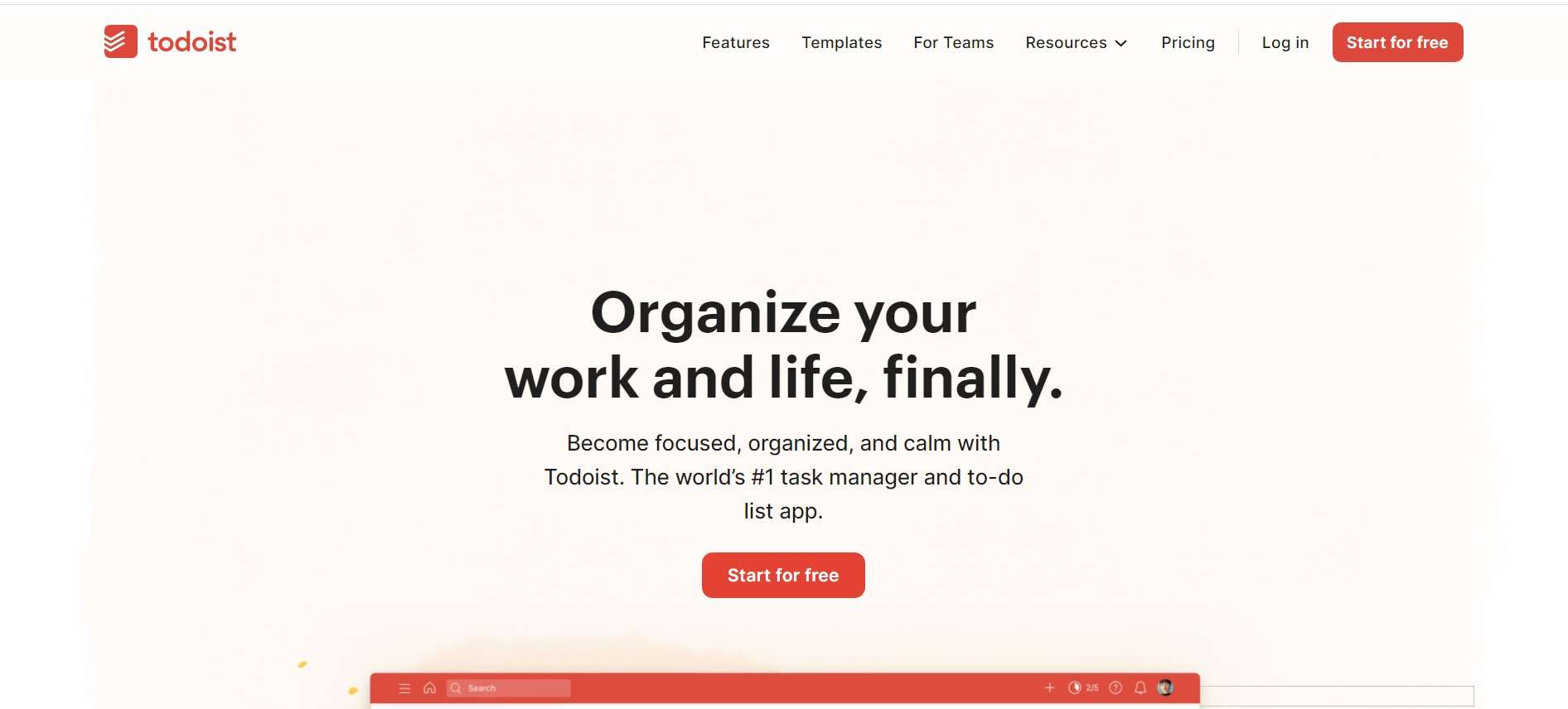 Todoist is one of the best executive assistant organization tools. It has features like individual and team inboxes, sublists, and calendar tools.
What is Todoist?
Todoist is an application that helps EAs organize different tasks. It helps them prioritize tasks and sort to-do lists.
How Todoist works?
EAs can assign tasks, send reminders, and fix priority levels using Todoist. In addition, the application makes sharing lists and status updates easy.
LastPass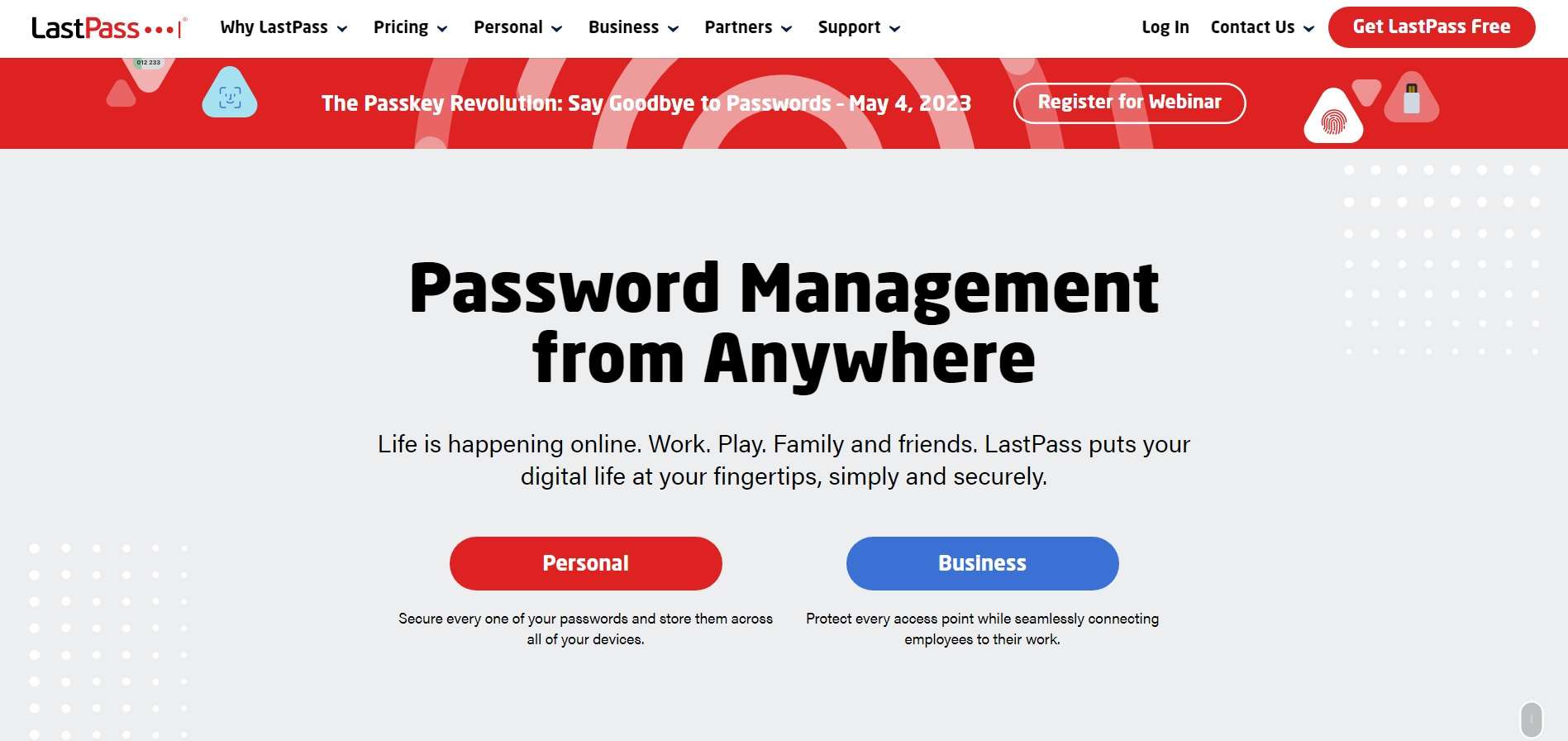 Executive assistants may have to manage several passwords for your different business accounts. LastPass helps them manage and remember their passwords easily.
What is LastPass?
LastPass is a digital password manager. It safely stores the login data of users.
How LastPass works?
Executive assistants can use LastPass to enter login details automatically. They can give coworkers login access without disclosing the passwords to them.
QuickBooks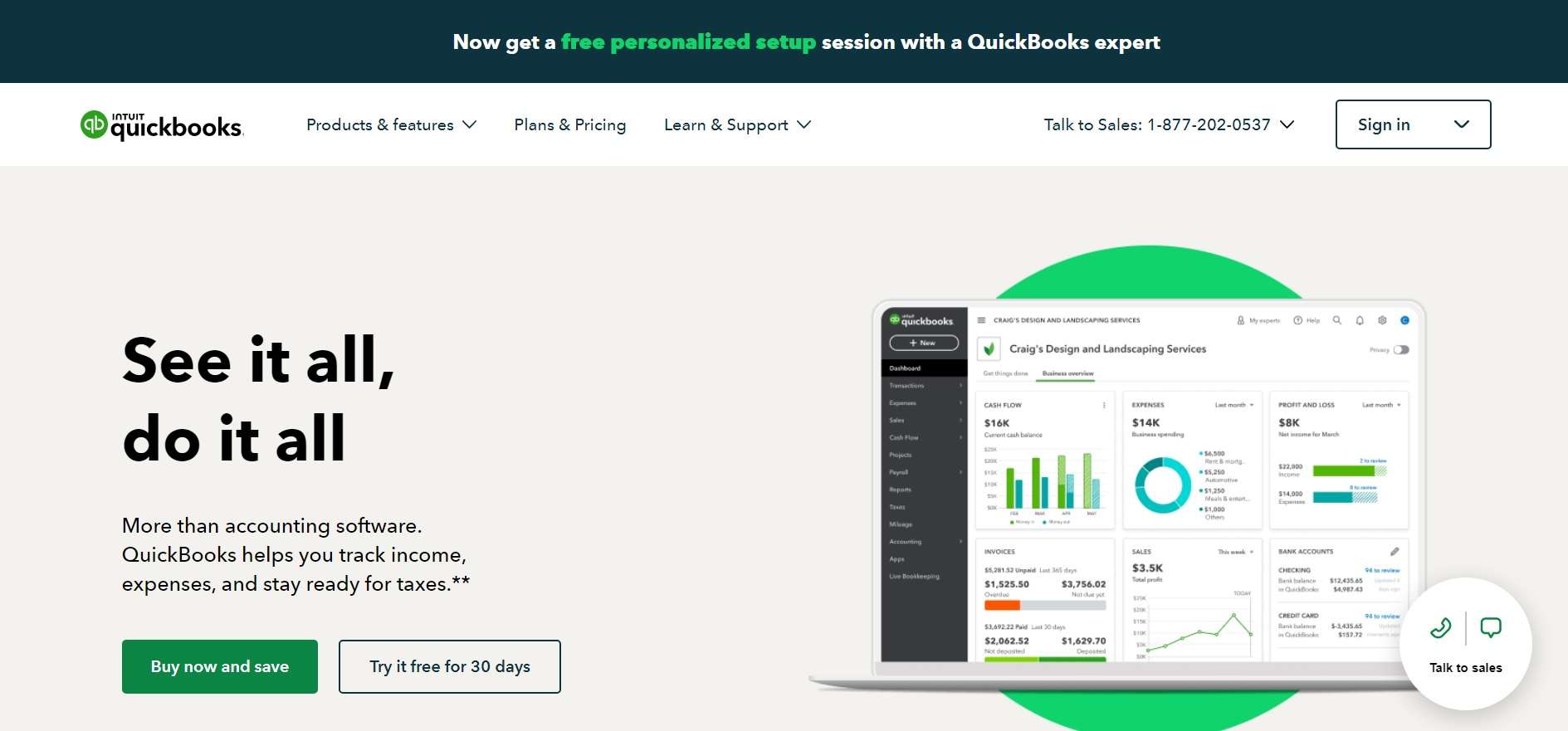 QuickBooks is a software suitable for budgeting and bookkeeping tasks. It can keep track of your company's revenue and expenses.
What is QuickBooks?
QuickBooks is an online accounting software. It is especially suitable for medium and small businesses.
How QuickBooks works?
QuickBooks is a software suite with many tools and features. These include tools for recording expenses, keeping track of purchases, and tracking income.
Otter.ai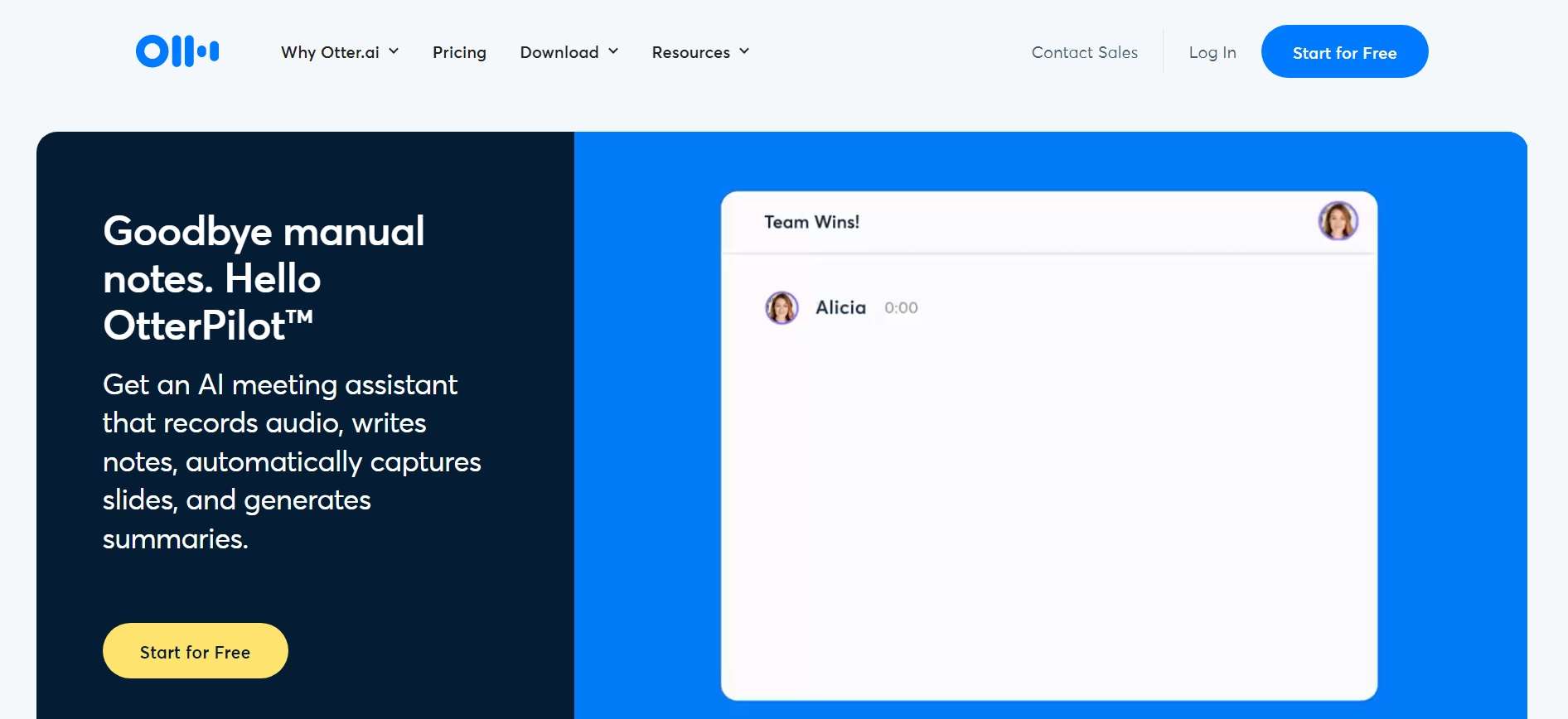 An executive assistant tool, Otter.ai, can answer all your transcribing issues.
What is Otter.ai?
Otter.ai is an application that helps executive assistants transcribe audio notes from a meeting. It is compatible with Dropbox, Google Meet, and Zoom.
How Otter.ai works?
Otter.ai uses artificial intelligence to help assistants complete tasks. For example, the executive assistant software turns audio into text in a few minutes.
Quip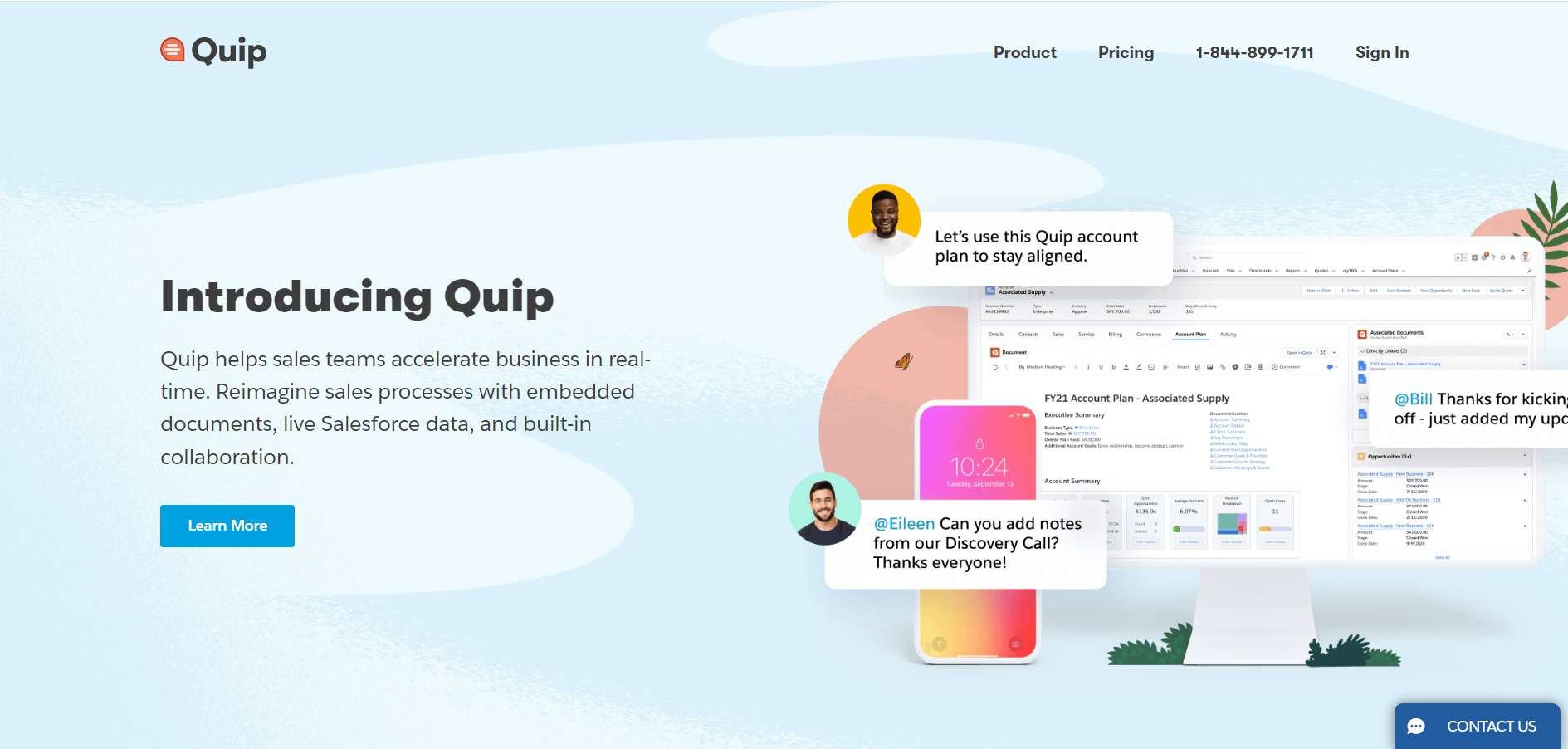 Quip, a real-time collaboration tool, enables remote team members to work on documents and spreadsheets simultaneously.
What is Quip?
The software Quip is an easy tool for Salesforce users to streamline different processes.
How does Quip work?
Team members can share documents and spreadsheets on Quip. This will allow you to do all your work in one place.
The software also has chat and messaging capabilities.
Wishup: To find the best Executive Assistant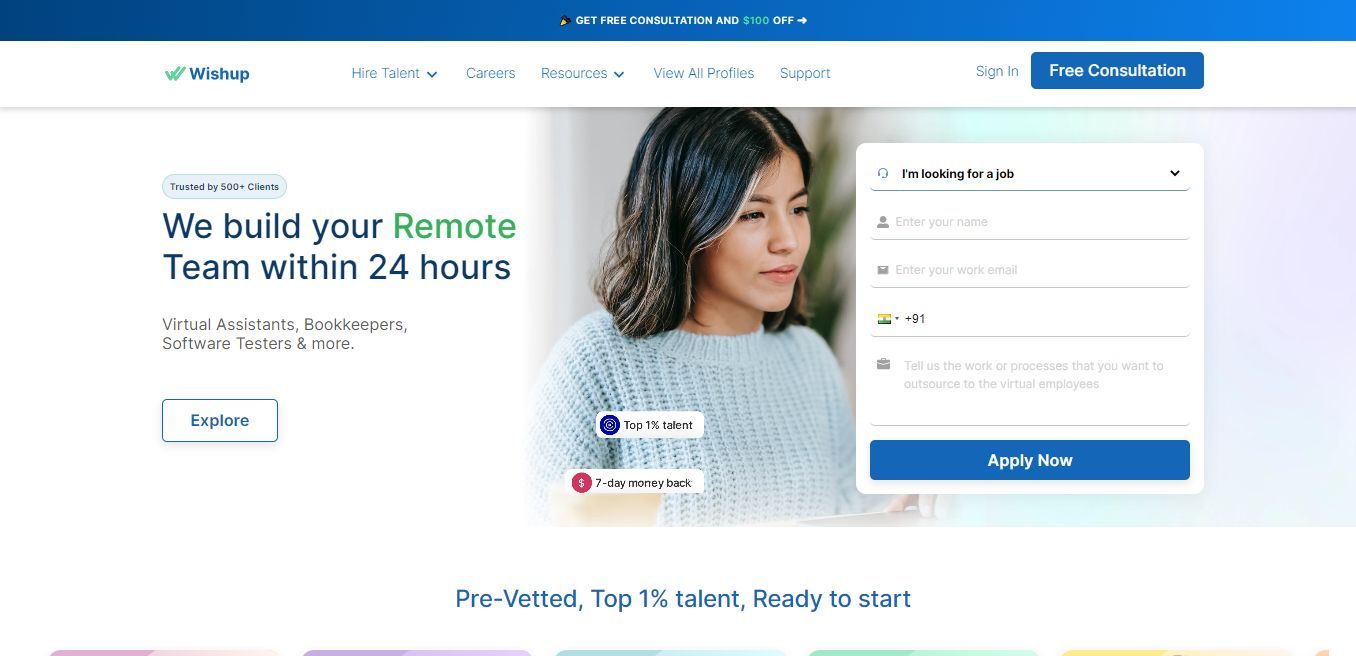 Wishup is a top VA service offering executive assistant resources to clients. We connect our clients with the best executive assistants in the industry.
Pocket-friendly
Our services are perfect for businesses facing a budget crunch. You can hire our VAs at reasonable prices.
Quick onboarding
You can onboard our VAs within 24 hours. This will allow you to continue your business operations without any hitches.
Customer satisfaction
We give top priority to customer satisfaction. Therefore, we connect you with a VA suitable for your business tasks.
Confidentiality
Wishup and our VAs understand the importance of confidentiality. Therefore, we never reveal the sensitive data of our clients to anyone.
Outstanding performance
All our VAs are in the top 1% of the industry. They can perform all tasks of an executive assistant with proficiency.
Get your work done easily
Our VAs will be able to complete all your essential yet mundane tasks efficiently in a short time.
Industry experts
Our VAs have years of industry experience. We train them in all critical EA tools and software.
Immediate replacement policy
We replace the executive assistants immediately for businesses unhappy with their work. No questions asked!
7-Day free trial with a money-back guarantee
Businesses can try Wishup's 7-day free trial before choosing an executive assistant. Then, in case you are not happy with our services, you can request your money back.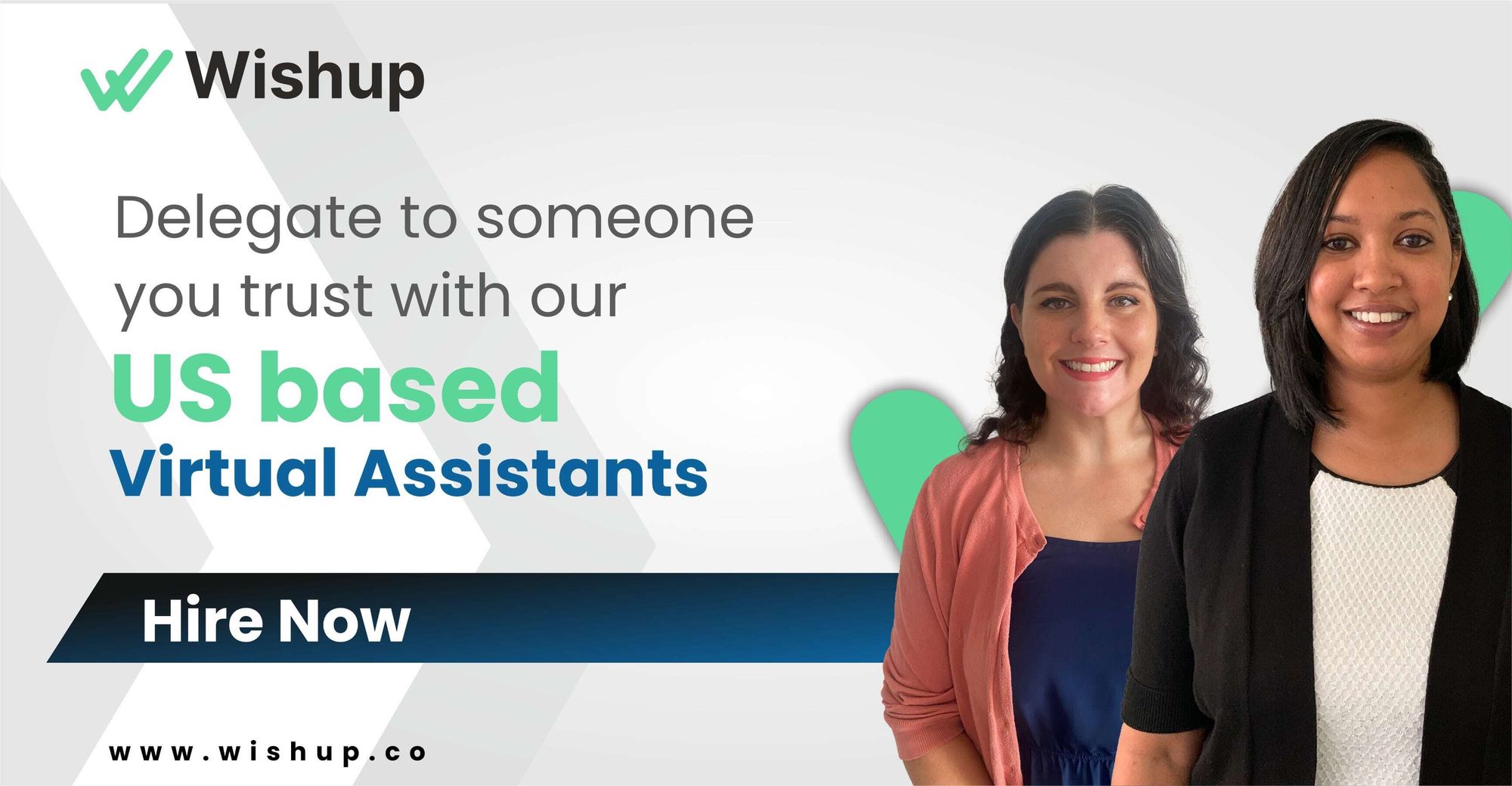 Conclusion
Executive assistants are employees with a lot on their plate. However, trying to manage everything alone can increase stress and reduce productivity.
Using executive assistant organization tools can help them manage their tasks efficiently. Virtual executive assistant tools increase the efficiency of assistants.
Wishup is one of the best VA services offering executive assistants to businesses. You can get the services of industry experts at reasonable prices with us.
So ready to book our service? Schedule a free consultation with us or drop us an email at [email protected].
Executive Assistant Tools Frequently Asked Questions
What are the top 3 skills of an executive assistant?
The top three skills of executive assistants are communication, business competence, and planning and organization.
What tools do you use as an administrative assistant?
An administrative executive assistant can use different tools depending on the task at hand.
AAs can use Microsoft Office, Gmail, Zoom, Slack, and Google Meet.
What are assistant tools?
Assistant tools are technology, software, and websites that help assistants with routine tasks. These tools aim to reduce effort and save time.