Lead generation is integral to any successful sales plan in today's competitive business landscape. After all, without new leads, you can never reach new customers and expand your business!
However, the process of generating leads is time-consuming and resource-intensive. With lead generation, you have to plan ahead. You must create a system that will work for you over time, not just today. If you don't, you risk not capturing leads consistently.
Worse, you may lose future business simply because you're not showing the world what you can do today.
This is where virtual assistants can be a great help. With powerful tools like Apollo.io, virtual or freelance lead generation experts can assist you in lead generation.
In this blog, we will discover how virtual assistants can use Apollo.io to help with lead generation.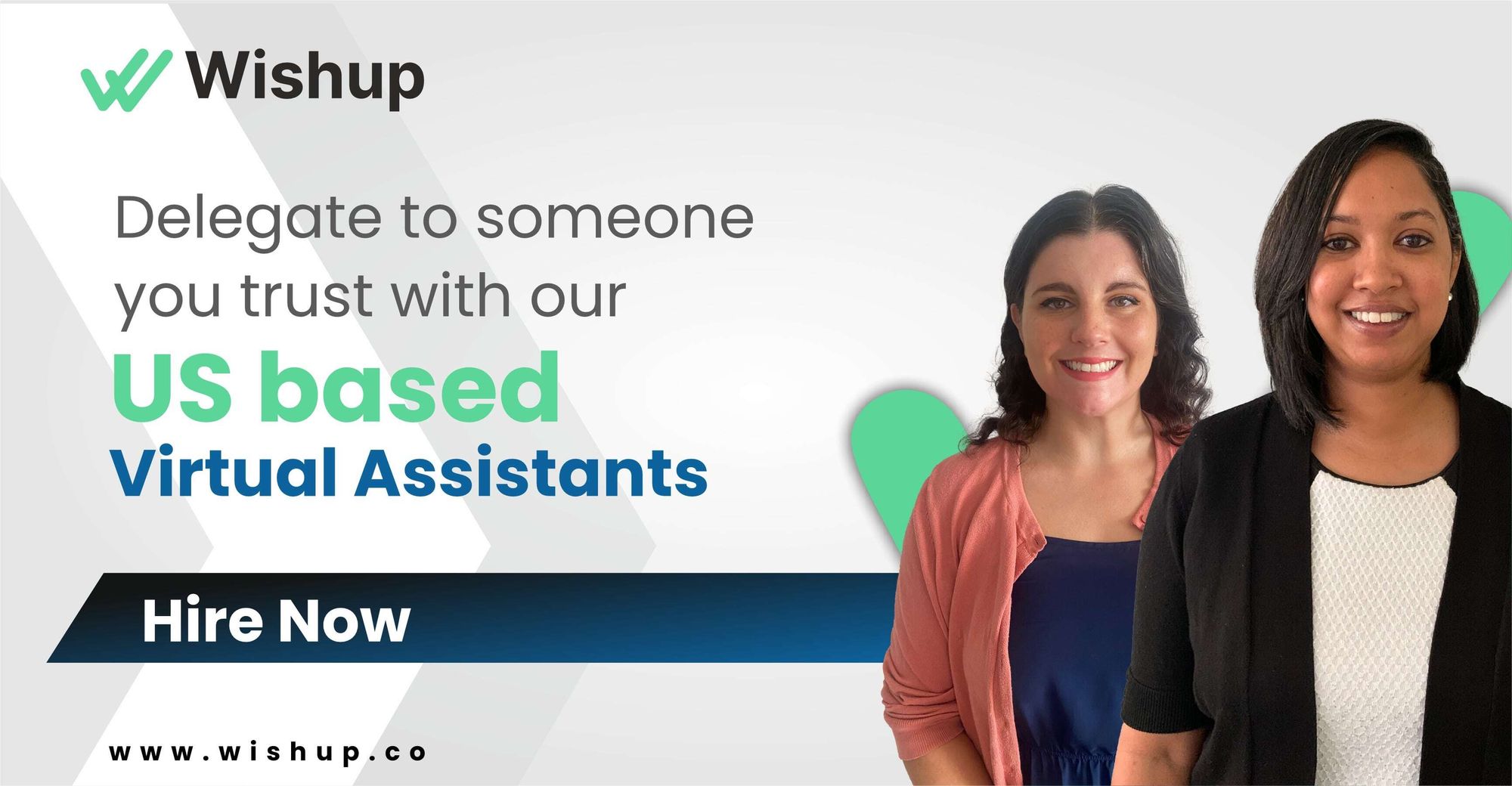 What exactly is Apollo.io, and what are its benefits?
Apollo.io is a powerful sales acceleration platform that helps businesses generate leads, manage customer relationships, and drive revenue growth. It is also one of the best lead generators to help you find quality leads for your business.
The platform offers a range of features and services, all designed to help businesses run more smoothly and profitably, including sales management, customer relationship management, marketing automation, data security, and more.
Some significant benefits of using Apollo.io include the following:
Sales prospecting: Apollo.io simplifies the sales prospecting process by enabling you to identify and contact potential customers. It helps you build lists of leads that meet your exact criteria, including job title, industry, location, and company size. In this way, you can ensure that the right people are contacted at an appropriate time.
Effective lead generation: Apollo.io allows companies to effortlessly locate and reach out to prospective customers with its expansive contact database. This makes connecting with new leads and growing their business simple and convenient. The company claims to have information on over 250 million contacts, making finding and converting high-quality leads easier.
Powerful email marketing: Apollo.io provides businesses with a powerful email marketing tool that enables them to craft and dispatch customized emails to their prospects and customers. What's more, the platform incorporates analytics capabilities to help businesses measure the success of their email campaigns.
Seamless CRM integration: Integrating with a selection of CRMs, such as Salesforce, HubSpot, and Microsoft Dynamics, Apollo.io simplifies the management of customer data and the tracking of sales activities across multiple channels.
How can a virtual assistant help you with lead generation by using Apollo.io?
A VA can use Apollo.io to conduct effective contact and company search
Apollo.io provides a powerful contact and company search feature, allowing virtual personal assistants to locate potential customers through various criteria. This includes criteria like industry, geographical location, job title, and company size. This capability can immensely benefit businesses targeting the most relevant prospects for their goods and services.
They can use the tool for lead enrichment
Lead enrichment is an invaluable resource for businesses, providing them with extra data regarding their prospects. Apollo.io offers a comprehensive lead enrichment feature that can be used by a remote executive assistant to gather additional information on leads. This data can then be used to create a more comprehensive profile of a prospect, enabling businesses to tailor their outreach accordingly and better understand their prospects.
A VA can help you with email verification of the leads
Verifying emails is a critical component in the lead generation process, as it allows businesses to guarantee they are connecting with authentic email addresses. Apollo.io provides an email verification feature that businesses can leverage to ascertain the validity of prospects' emails. Additionally, a virtual assistant can use this feature to guarantee that the emails they use for outreach are legitimate.
They can use the tool for sales engagement and automation
Apollo.io offers a sales engagement automation feature that allows businesses to streamline their outreach and follow-up processes. This feature enables a virtual assistant to set up email campaigns, track email opens and clicks, and automate follow-ups with prospects. As a result, organizations can benefit from faster and more efficient communication with their prospects by automating certain aspects of the sales process.
Why should you choose Wishup to hire the best lead generation expert?
If you're looking to hire a top-notch lead generation expert for your business, we at Wishup can help you. With our comprehensive virtual assistant services, you can rest assured that you'll be able to find the best expert for your needs.

Here are the benefits of choosing Wishup:
All our VAs are thoroughly screened and vetted
We take immense care in ensuring that our virtual assistants meet our high standards. To ensure that our assistants are reliable, skilled, and have the right attitude for the job, we carry out background checks, reference checks, and skills assessments. This way, we can guarantee that you can trust your virtual assistant to be reliable and capable.
We offer complete in-house training to our virtual assistants
We understand the importance of top-notch training. Thus, to ensure our virtual assistants provide the highest quality of service, they are given comprehensive in-house training to stay up-to-date with the latest industry trends and protocols. This training covers time management, communication, and other vital skills enabling our VAs to provide the best service possible.
We only select the top 1% of the applicants
At Wishup, we understand the importance of having virtual assistants who can provide consistent, superior work. That's why our recruitment process is rigorous and includes multiple interviews, competency tests, and reference checks. This way, we only take on the highest caliber of applicants - the top 1%.
If you are ever unhappy with the services of your VA, we offer instant replacement - no questions asked!
If you're unhappy with your virtual assistant's performance, we have a solution! We provide swift replacements to ensure you receive the service you deserve. We understand that sometimes, despite good intentions, things don't go as planned. Whether the problem is caused by attitude, workload, or abilities, we will make sure to find the perfect virtual assistant for the job.
Hiring a virtual lead generation expert from us is cost-effective
Hiring a VA from Wishup is a more budget-friendly option than hiring an in-house sales team. Virtual assistants usually charge by the hour or for a specific project, meaning businesses pay only for the services they receive.
We offer a 7-day free trial to all our new clients
Test out our services for a full seven days, completely free of charge! You can work with one of our virtual assistants specializing in lead-generation tasks and activities to lighten your workload. We are confident that you will be pleased with the results, but if you are not, canceling the trial comes without any strings attached.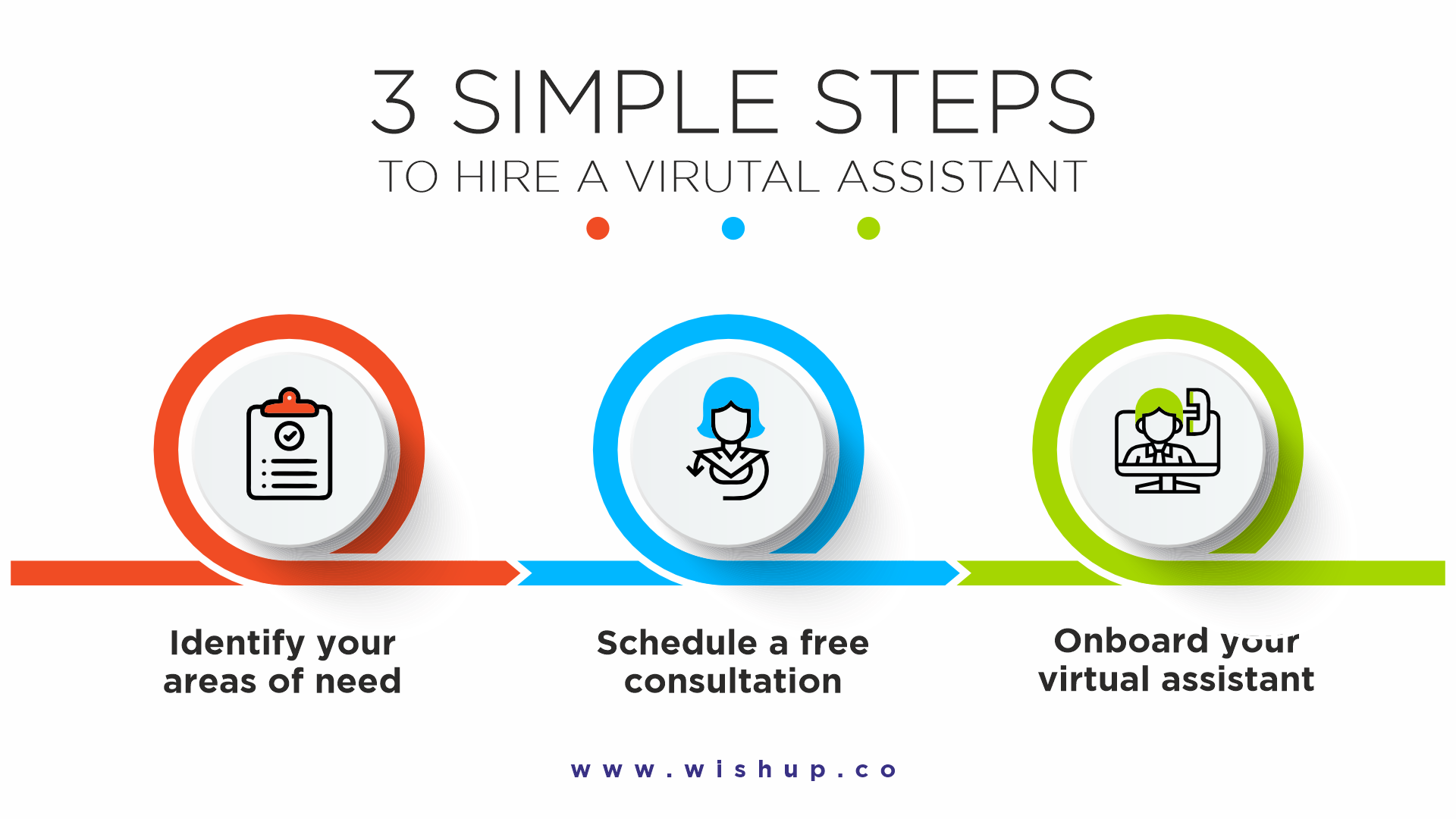 Frequently Asked Questions
What is Apollo for lead generation?
Apollo is an efficient sales intelligence platform that enables businesses to increase their lead generation and sales prospecting capabilities. It grants access to an immense database of over 200 million contacts and provides tools to enable businesses to locate, authenticate, and enhance contact details for prospective customers.
2. What does a lead generation virtual assistant do?
A lead generation virtual assistant can provide a great asset to businesses in terms of lead generation. Using social media management, email outreach, and content marketing, they can help identify potential customers and build targeted email lists.
Additionally, tools like Apollo can verify contact information and automate email outreach campaigns. Furthermore, they can assist with managing customer relationships, tracking leads, and analyzing data to enhance sales and marketing efforts.
3. How do you use Apolo.io?
Signing up for Apollo is the first step to using the platform's wide range of tools. For example, you can use Apollo's features to discover and verify the contact information of potential clients, create email lists tailored to your target market, and launch automated email campaigns. Additionally, Apollo integrates seamlessly with popular CRM systems such as Salesforce and HubSpot.
If you need assistance operating Apollo or any other lead generation tool, you can employ a virtual assistant who is well-versed in the platform. This individual can take care of all facets of lead generation, from researching leads to monitoring the performance of campaigns with Apollo's analytics and reporting tools.
Summing up
To sum up, Apollo.io can be an excellent resource for businesses aiming to optimize their lead-generation process with the help of a virtual assistant. Companies can save time, enhance productivity, and generate more qualified leads by using the platform's powerful capabilities and an assistant's expertise.
So, are you ready to hire a top-notch VA for your business?
Whether it is an eCommerce virtual assistant or a lead generation expert, we at Wishup have the best professionals for the job! So, what are you waiting for? Get in touch with us today! Email us at [email protected] to learn more and schedule a free consultation today!
Subscribe to Wishup Blog | Remote Teams | Remote Employees
Get the latest posts delivered right to your inbox