How a Database Virtual Assistant can Help You Manage Your CRM
A modern consumer is smart, and just giving them the best price doesn't cut it. What customers value is quick and personalized service. So, a modern Customer Relationship Management system should be a priority. Let's discuss the best CRM systems and why you need a virtual assistant for CRM support.
Customers are the lifeline of any business. The art of keeping them happy is called Customer Relationship Management or CRM.
It is important to launch good products, and it is equally important to ensure good customer service. A CRM virtual assistant helps your business achieve this.
They work remotely with your company. Their role includes interacting with and guiding the customers throughout their customer journey.
Virtual assistants are extremely intelligent and organized and can significantly enhance the customer experience. They address customer queries and problems while helping the business in marketing and driving sales.
A virtual assistant (VA) may also be cost-effective and faster in performing their tasks.
Can't decide whether you need one? This article highlights a virtual CRM assistant's role and benefits in boosting your sales and customer management.
You will also learn why Wishup is the best place to hire an able and qualified CRM VA.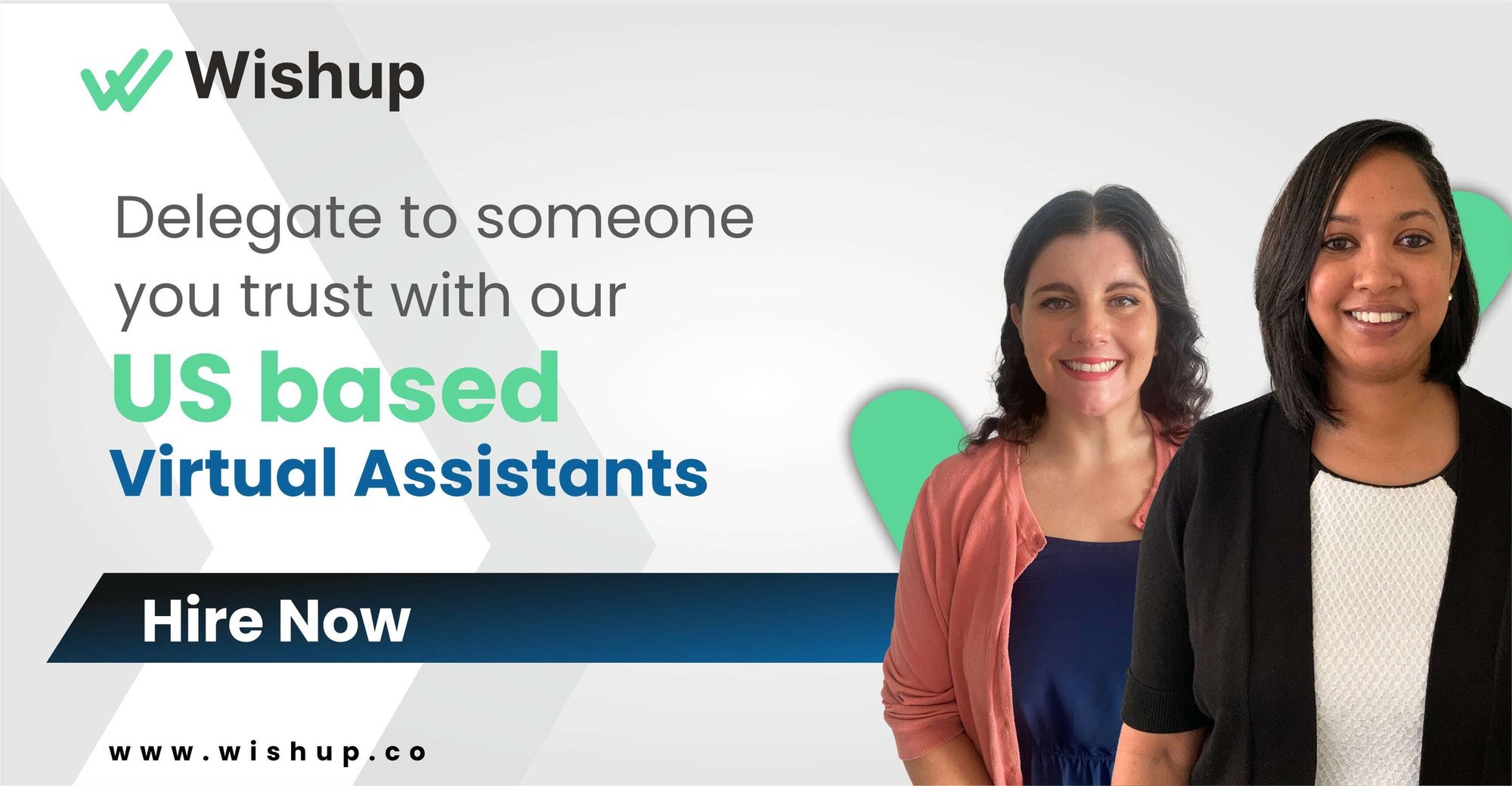 What is a CRM Virtual Assistant?
A virtual CRM assistant is an independent contractor who offers their CRM skills and expertise to your business.
There are many platforms to hire for such a role. Freelancer portals and job listings are some of the traditional ways of doing so.
CRM assistants need to be organized and meticulous in managing customer data. They must be skilled at data entry and organizing. Additionally, they should be able to provide great customer support.
Compared to the traditional CRM system, virtual assistants have more advantages. Traditional systems are omnichannel, which can be disadvantageous. That means they focus on a single channel of customer communication.
Customers these days appreciate consistent service. This applies across all channels, from email exchanges to telephone conversations. Virtual CRM assistants can provide that holistic customer experience, which traditional systems cannot.
How a CRM Virtual Assistant Can Help You Manage Your Sales Pipeline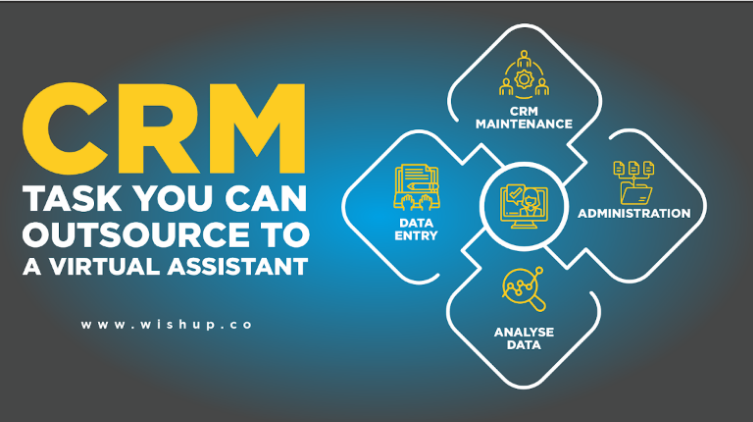 A CRM Virtual Assistant is adept at nurturing leads. They ensure that your customers successfully transition from a state of awareness to making the purchase.
But that is not all. A good virtual assistant will also establish trust with the customers for a long-term relationship. They understand your brand and target base properly and engage your customers toward a successful conversion. After all, keeping the current customers is as important as getting new ones.
Before entering the nurturing stage, a virtual assistant helps in generating leads. They research and filter potential prospects, making it easier for your sales rep to target the right leads. The assistants store all the important customer data, which helps create effective marketing strategies.
Virtual CRM assistants also reduce the work sales reps must do. They take up tasks like sending customized emails and following up with leads. This gives the sales rep more time to focus on making the sales.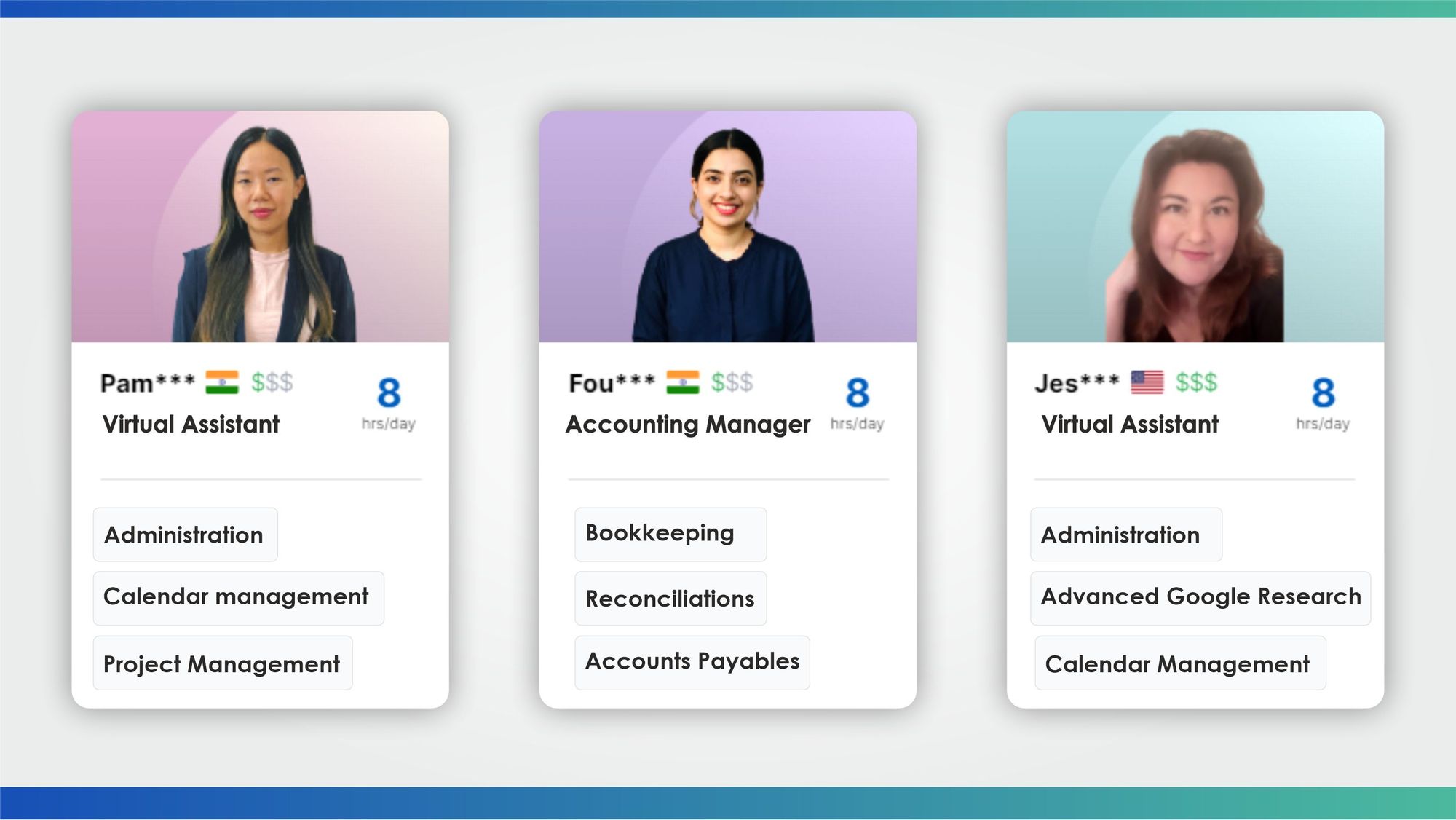 The Role of a Virtual Assistant as a CRM Specialist
CRM specialists play an important role in maintaining productive customer relationships. They combine CRM expertise with the knowledge of sales to create profitable marketing strategies. Compared to a CRM assistant, a CRM specialist is a senior position that demands more knowledge and skill.
Having said that, an efficient virtual assistant can be the CRM specialist of your company. But they must fulfill the following responsibilities:
Streamlining Lead Management
Research lead and qualification
Cold calling and emailing, along with follow-ups
Filter potential prospects
Emphasize lead-scoring tactics
Automating Contact Management
Good knowledge of the CRM software
CRM maintenance and troubleshooting
Track interactions with prospects and customers
Efficient Deal Management
Establish and execute deal parameters like customer history and team member roles
Ability to pitch a product
Capability to close sales
Streamlining Communication and Follow-ups
Use multiple channels to reach out
Send emails customized for clients and customers
Effective customer support
Automating Repetitive Tasks
Set reminders for reps to follow up with leads
Extraction and entry of customer or client data
Send out prerecorded messages and emails
Automate social media posts and other promotional tools
Enhancing Sales Team's Productivity
Study emerging trends and market trends to strategize
Collaborate with team stakeholders effectively
Share marketing and customer insights with sales reps
Benefits of a CRM Virtual Assistant
An efficient CRM VA benefits your business management and operations in many ways. Here are a few highlights:
Cost Savings:
Hiring a virtual assistant is much cheaper than going the traditional route. Virtual assistants work remotely while offering the same services to your organization. In contrast, adding a new employee to your payroll can be more expensive and involve unnecessary paperwork.
Increased Efficiency:
Virtual assistants, like the ones at Wishup, have specialized skills. This means they can complete tasks more productively and efficiently. Since they work from home, virtual CRM assistants don't waste time commuting. They can use that time to get more things done.
Improved Customer Experience:
Acquiring new customers is more difficult than retaining the existing ones. So keeping your current customers happy is the secret to a successful business. Virtual assistants can ensure that all customer queries are answered quickly and properly. They will also ensure that your prospects hear about your company's latest deals and offerings.
Scalability and Flexibility:
Since they work remotely, virtual CRM assistants have a more flexible schedule. They can dedicate more time during important events like promoting a new service. Hiring a virtual assistant is also safe, especially if you are a growing business. If you need to scale down during tough times, you can easily revoke the services of the assistant.
Better Data Management and Analysis:
Virtual assistants will make the best use of your CRM system as specialists in their field. They can enter and manage valuable consumer data while keeping all the details in place. These virtual assistants can also analyze the data alongside industry trends to create effective strategies.
Automation of Repetitive Tasks:
Virtual assistants take care of many repetitive tasks, like sending follow-up emails to customers. They can remind the sales team to recheck with a prospect or lead. Virtual assistants themselves can use automation to make their work easier.
Personalized Outreach and Follow-Up:
Customers appreciate genuine content made specifically for them. Virtual assistants create customized emails tailored for the individual, making a customer feel special. They also use social media effectively to keep your brand image relevant. CRM assistants do their research well to understand the needs and expectations of your consumer base.
Reduced Sales Cycle and Increased Win Rates:
Virtual CRM assistants take good care of your customers. They make sure your customers remain with you. Meanwhile, your sales team can focus entirely on new leads and expanding your business.
Why is Wishup the best place to hire a CRM Virtual Assistant?
There are many job portals and platforms around. But to hire a true CRM expert Wishup is your safest bet. Here's why:
Pre-trained and upskilled professionals
We hire only the best and then train them even more. Our virtual assistants know all the important CRM skills to do their job well. They are proficient in more than 70 no-code tools. On top of that, we provide regular workshops to keep our VAs updated and upskilled.
Choose from US-based or Indian VAs
Our team has both US based virtual assistants and Indian virtual assistants. They may belong to different nationalities, but all our VAs are skilled, responsible, and reliable. Choose the one that meets your business requirement.
We hire only the top 1% of applicants
We make sure that you receive only the best by selecting the best. Our team of virtual assistants goes through a tough screening process. This includes multiple aptitude tests and interviews. We only select them when we are sure of their qualifications and abilities.
Onboarding in 24 hours
Hiring a virtual assistant is fast and easy once you sign up with us. Choose the assistant of your liking, and they will work for you within 24 hours. We offer a quick replacement if you are unhappy with your assistant.
Best Practices for Working with a CRM Virtual Assistant
A CRM assistant will make customer management easy for you. But you can also make their work more productive and easier. Follow these best practices:
Provide Access to Necessary Tools and Systems
Your VA will be qualified and skilled. But you should still make them familiar with your work culture, which involves some training. Teach them how to use your CRM software and systems. Use proper visual and written training materials to ensure they learn well.
Set Up Regular Check-Ins and Performance Reviews
Follow a standard operating procedure. Let your VA know what you expect from them on a regular basis. For example, tell them their monthly target and how many customers they should follow up with. Complement them on their success and point out their drawbacks.
Implement Effective Communication Channels
Be approachable to your VA. There should be clear communication between the two of you. Be clear and concise in your instructions. Share a few minutes every day to discuss your targets and tasks. Ask your VA to update you regularly on their progress.
Provide Adequate Training and Support
Every organization has its own work culture. Make sure that your virtual assistant is on the same page. Train them if required. This could mean showing them how to organize data, draft emails, and talk to customers. Be encouraging in your tone and presentation. Your VA will be more productive if they trust you.
Collaborate with the Virtual Assistant as a Team Member
Your VA may be working under you but are still part of the team. Make them feel important. Ask for their opinions sometimes. Let them work independently when you feel your VA has learned the tropes. This will make them more responsible and reliable members of the team.
Encourage Feedback and Continuous Improvement
New technologies and strategies keep changing the way an organization works. Make sure your VA stays up to date. Encourage them to take constructive criticism and work on it. At the same time, ask for their input on how to make your work more productive.
Monitor Performance Metrics and Adjust Accordingly
Keep track of your VA's performance. Analyze their strengths and weaknesses. Accordingly, give them the tasks which suit their skills and abilities. This will boost their output and increase your team's productivity.
Conclusion
Virtual CRM assistants make customer management more efficient. They ensure your customers stay with you. VAs also collect and analyze consumer data to create effective lead-generation strategies.
Virtual assistant outsourcing is better than hiring an employee. The process is more affordable and time-saving. The traditional method of finding a CRM assistant involves multiple tests and interviews. This can take months to complete.
At Wishup, we do all the heavy lifting for you. We select the most qualified and skilled candidates after a thorough screening process. Give our CRM Virtual Assistant a shot by scheduling a free consultation or dropping a mail at [email protected].
CRM Virtual Assistant Frequently Asked Questions
What does a CRM agent do?
A CRM agent is responsible for Customer Relationship Management (CRM). They work to drive sales growth by improving customer service. This also promotes customer retention.
CRM agents collect, manage and analyze data from customer interactions throughout a customer lifecycle. They develop strategies based on their findings to drive more sales.
What are CRM tools?
These tools help you in finding and nurturing high-quality leads through support marketing, customer service, and sales. They collect, organize and track valuable customer data at each stage of the buying journey.
Most CRM tools or software use AI to make their process faster and more efficient. This technology also helps business owners in studying consumer habits and trends.