How can a Virtual Assistant help automate your marketing using Zapier?
Many businesses can feel intimidated by the prospect of setting up and managing their Zapier account. Either they lack the time or the skills and knowledge necessary to operate such software. That's where virtual assistants come in - they can help make the process easier and more manageable.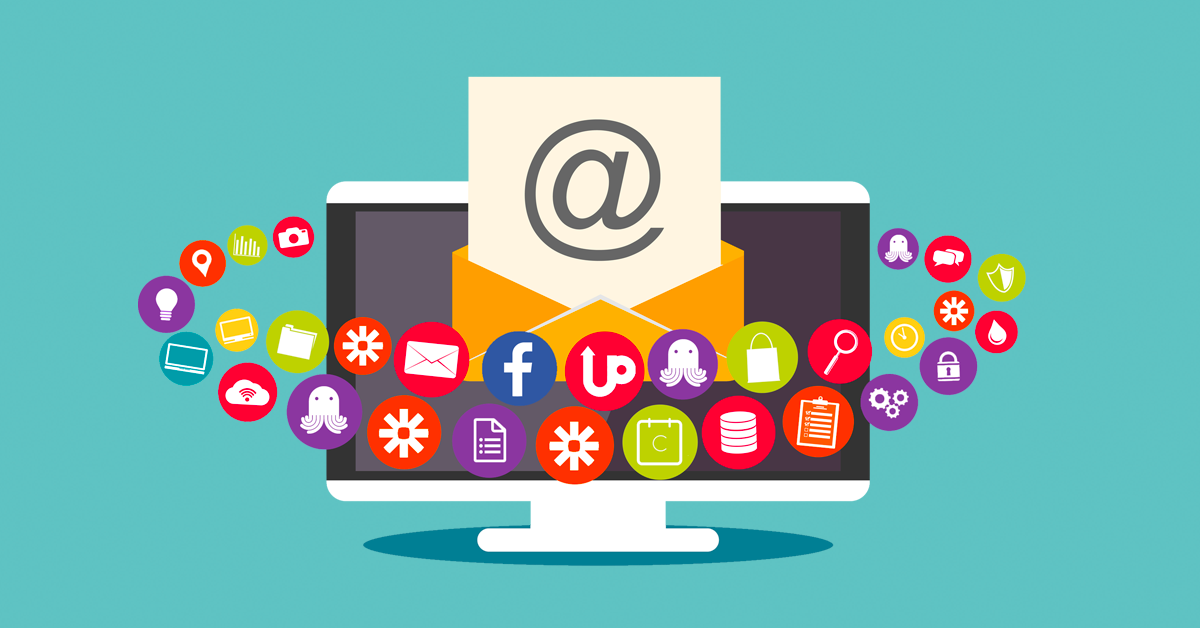 With today's business landscape moving at lightning speed, marketing automation is more essential than ever before. Businesses are investing in advanced software to automate their marketing tasks and streamline their processes, increase efficiency, and reach their goals. This way, they are able to save a lot of time and effort while still carrying out essential work necessary for growth.
This is the reason the popularity of automation software like Zapier is skyrocketing! Zapier makes it simple for companies to manage their marketing activities efficiently by connecting different applications and services, allowing you to automate your workflows. Businesses can use the software to automate marketing activities such as email marketing, social media management, lead generation, and more.

However, many businesses can feel intimidated by the prospect of setting up and managing their Zapier account. Either they lack the time or the skills and knowledge necessary to operate such software. That's where virtual assistants come in - they can help make the process easier and more manageable.
In this blog post, we'll show you how a virtual assistant (VA) can use Zapier to automate marketing tasks and free up time for higher-value work in your company.
Let's dive in!
Ways in which a virtual assistant can use Zapier to automate your business marketing
Do you know that almost half of marketers use automation tools like Zapier to handle their tasks and communicate with their teams? Zapier is one of the most popular and effective workflow automation tools that makes it easy to create automated workflows between apps. As such, it has become a popular way for marketing teams to automate repetitive tasks like sharing new blog posts on social media, lead generation, or sending monthly email marketing reports.
With the help of a virtual assistant, automating your marketing with Zapier becomes even easier. This is because you don't have to spend hours understanding the settings and operations of the software or spending company resources to train your team to use it. A virtual assistant will handle all the tasks and ensure you are able to achieve all your marketing goals and objectives.
Here are the major ways in which a virtual assistant can help in automating your marketing by using Zapier:
1. They will help you with the Zapier setup: Setting up automation workflows on Zapier can be quite a daunting task. However, a virtual assistant can make the initial setup easier for you. They can create and configure the workflows you require to automate your marketing tasks, saving you time and energy.
2. A VA can help in managing your email marketing with Zapier: You can hire a virtual assistant to use Zapier and make your email marketing easier than ever! For instance, they can use Zapier to have new leads automatically added to your email marketing platform. Similarly, they have an email sent to a lead the moment they take a certain action on your website.
3. They can help you with data management: An experienced virtual marketing assistant can manage your marketing data by setting up integrations that automatically move data from one source to another. This ensures that you can access accurate and up-to-date data that is essential for successful business marketing.
4. A VA can help you create customized workflows with Zapier: A virtual assistant can make sure that your workflows are fully tailored and optimized for your business requirements and marketing goals. By utilizing automation rules, filters, and triggers, they can customize your processes to ensure maximum efficiency.
5. Social media marketing management: Social media has become an integral part of every business's online marketing strategy. Your virtual marketing assistant can use Zapier to automate your social media marketing tasks. For example, they can use it to automate the process of sharing new blog posts and videos on Instagram, or even create tweets based on hashtags.
6. Integration with the best marketing tools: Lastly, with the help of a capable and experienced VA, you can easily integrate your marketing tools with Zapier. This includes tools like your email marketing software, customer relationship management (CRM) system, and social media accounts. It will ensure that all your tools are properly functioning together and that your data is the same across all platforms.
Key benefits of hiring a virtual assistant and using Zapier for your marketing automation
Now that we have talked about how a virtual assistant can help you automate your business's marketing through Zapier, let's talk about the benefits.
In this section, we will walk you through some excellent benefits of hiring a virtual assistant for using Zapier and automating and marketing tasks.
It improves your efficiency: This is one of the biggest benefits of partnering with a virtual assistant and leveraging Zapier for automating your marketing. By using Zapier, your VA will automate various processes and make marketing more efficient for you. It can also save time and reduce the risk of mistakes by taking away the need for manual data entry. Further, this makes your marketing more reliable and accurate, ensuring greater consistency in results.
You can enjoy more flexibility: Zapier offers a great deal of flexibility when it comes to your marketing operations. Its integrations and automation tools enable your VA to develop personalized workflows tailored to your company's exact requirements. Additionally, your virtual assistant can create rules to activate workflows when certain criteria are met. For example, when a new contact is added to your CRM or when a new blog post is published on your website.
Improved productivity: By using Zapier to automate your marking, a virtual assistant can help boost your and your employees' productivity. For example, by implementing automation into your workflow, the VA can allow your team to dedicate more time and energy to other important and high-level marketing activities.
Why should you choose Wishup to hire a skilled virtual assistant for marketing automation?
Are you looking for the best virtual assistant companies that can help you find a reliable, fully trained, and experienced virtual assistant? If yes, then your search ends with Wishup!
At Wishup, we aspire to become your one-stop solution for all your virtual assistant requirements. Here are some of the reasons why we are the perfect fit for you:
Industry experts: Wishup's virtual assistants boast extensive knowledge and experience in marketing automation tools and techniques. Through their help, you can optimize your marketing endeavors by utilizing tools such as Zapier, automating your workflows, and increasing your productivity.
We only have the top 1% of applicants in our company: At Wishup, we take pride in providing you with only the most exceptional virtual assistants. We carefully screen and vet all our applicants to guarantee that you are working with the top 1% of applicants. You can be confident that your virtual assistant is highly skilled, reliable, and professional.
Instant replacement with a no-questions-asked policy: If you're not happy with your virtual assistant, don't worry - we've got you covered! We offer an instant replacement, so you'll always have the support you need.
A complete 7-day free trial: Try us out for 7 days, free of charge! We want to give you the chance to experience our services and make sure our VAs are the perfect fit for you. You can work with our virtual assistant for a full week before deciding to commit to a longer arrangement.
Frequently Asked Questions
1. How do Wishup virtual assistants help with marketing?
Our virtual assistants can provide a wide variety of marketing services to businesses. It can include creating and managing social media accounts, scheduling content, managing email campaigns, managing CRM software, content marketing, and more. With these services, virtual assistants can help businesses fulfill their marketing objectives effectively.
2. What are the benefits of using Zapier?
Zapier is a great tool for businesses for streamlining their workflows and saving time. With Zapier, businesses can automate marketing tasks and processes, integrate with over 3,000 apps, increase efficiency and productivity, save on labor costs, and scale their operations. All these benefits make Zapier an invaluable resource for modern-day businesses looking to optimize their workflow.
3. What can I automate with Zapier?
Zapier can be used to automate a variety of tasks and processes, including email marketing, social media management, lead generation, customer relationship management (CRM), e-commerce, and file management. For example, Zapier can automate email campaigns and send welcome emails, follow-up emails, and newsletters automatically.
Similarly, it can help with scheduling social media posts and monitoring accounts. Further, lead generation can be automated by capturing leads from various sources, like web forms, chatbots, and landing pages.
Wrapping Up
Overall, Zapier is an excellent workflow automation software that can help you take your business marketing to the next level. It is cost-efficient, user-friendly, and incredibly reliable.
If your goal is to automate your marketing using Zapier, Wishup can provide you with access to the highest-quality virtual assistant. Our highly-trained VAs can help you save time, increase efficiency, and reach your marketing objectives. Email us at [email protected] or schedule a free consultation today. Let's make your marketing automation dreams a reality!