Why you should hire a Virtual Assistant to manage your customer loyalty and retention program
In this post, we'll look at why hiring a virtual assistant to manage your customer loyalty and retention program is a great decision for any business and the advantages they can bring.
In today's fast-paced business environment, customer loyalty and retention are essential elements of any successful company. After all, keeping your existing customers is more economical than getting new ones, right? Not only this, but loyal customers typically act as promoters of your brand, helping to spread the word about your business.
That said, managing a customer loyalty and retention program can be a time-consuming process. With so many different tasks to handle, it can be difficult to ensure your customers always receive the high-quality service they expect. The good news is there's a way to ensure customer loyalty is a vital part of your business plan. You can easily manage your customer retention and loyalty program by hiring a customer service virtual assistant.
In this post, we'll look at why hiring a virtual assistant to manage your customer loyalty and retention program is a great decision for any business, and the advantages they can bring.
So, let's get started!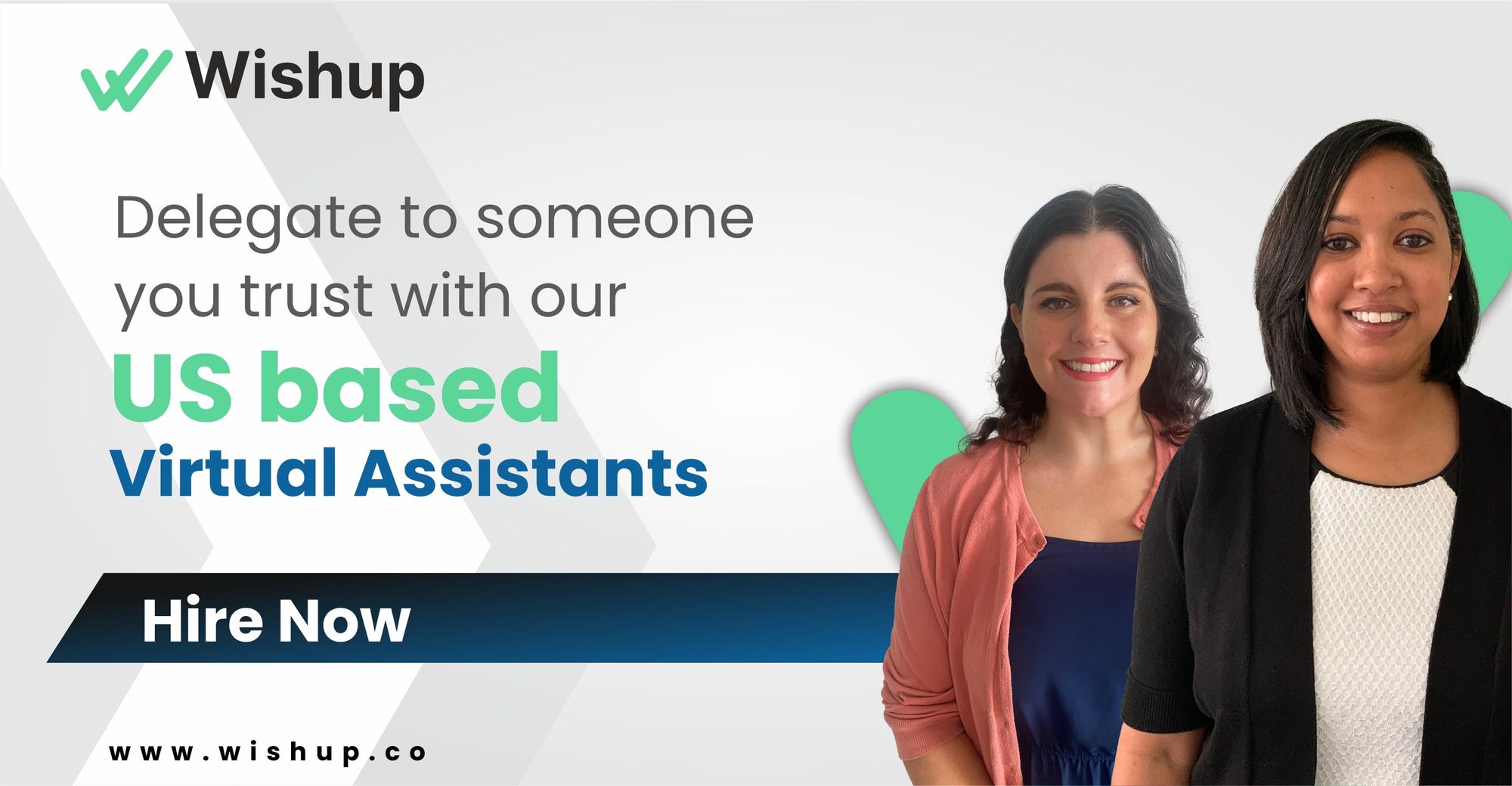 Who is a customer service virtual assistant?
Before we talk about the benefits of hiring a virtual assistant for handling your customer loyalty and retention programs, let's understand who a customer service virtual assistant actually is.
Simply put, a customer service or customer support virtual assistant is a remote employee who provides invaluable administrative and other support services to businesses.
As your customer support personnel, they perform various tasks including responding to customer inquiries, providing information, and addressing any concerns or complaints. Their goal is to create a positive experience for your customers. They do it all as an independent contractor, all from the comfort of their own home, making themselves cost-effective for your company.
What are customer loyalty and retention programs?
Before you hire a virtual assistant for customer service, loyalty, and retention programs, it's important to know what exactly customer loyalty and retention programs are all about.
A customer loyalty and retention program is a set strategy designed to form strong connections with your customers and establish a sense of loyalty to your business. It involves a series of tactics that encourage customers to remain engaged and come back to your company. Customer loyalty and retention programs may include rewards and incentives, personalized experiences, excellent follow-up communication, and more.
The importance of customer loyalty and retention programs is evident for several reasons. Some of the key benefits of such a program are as follows:
Retaining customers is a more cost-effective approach than acquiring new ones - it'll save you on marketing and advertising expenses. A simple 2% increase in customer retention can help you save up to 10% of your company's cost.
Similarly, a 5% increase in customer retention can boost your company's revenue by 25% to 95%!
Your business can benefit from loyal customers who can spread the word and refer their friends and family, helping you gain new customers.
A robust customer loyalty and retention program can give your business an edge over the competition and help you build a solid brand. It's a great way to set yourself apart!
Ways in which a virtual assistant can help you manage your customer loyalty and retention programs
Virtual administrative assistants usually specialize in a variety of areas including customer services, handling customer loyalty programs, and so on. Thus, by hiring such professionals, you can make the most of their expertise and save your time and effort.
Are you still wondering - "Should I hire an assistant to manage my company's customer loyalty and retention program?" If yes, then here are some reasons why you should.
1. Your company can benefit from their knowledge and expertise
Virtual assistants know all about the best practices and strategies for keeping customers around. They can help you craft and execute loyalty programs and analyze your customer data to get a better understanding of their behavior and preferences. This can result in better optimization of your loyalty and retention program, leading to more engaged customers and higher retention rates.
2. A VA will help you save time and money
One of the most significant benefits of having a virtual assistant is that you can save time and company resources. Managing a customer loyalty and retention program can take up a lot of your time and energy, as it requires you to pay close attention to all the details.
Hiring a virtual assistant can be beneficial in terms of saving both time and money. They can handle routine tasks, such as communicating with customers, administering the program, and tracking customer activity. This way, you can dedicate more of your time to more important, strategic tasks and business growth, which can lead to better productivity and efficiency.
3. They can offer personalized customer services
Hiring a virtual assistant is an excellent way to offer a more personalized customer experience to your customers. They can talk with customers on the phone, send emails, or even interact with them on social media channels, taking the time to get to know their needs and concerns. This kind of relationship-building can really help develop strong customer loyalty.
Additionally, with the help of customer loyalty software, virtual assistants can efficiently manage and track customer loyalty programs, ensuring that customers receive targeted rewards and incentives based on their preferences and purchase history. It enables businesses to create and implement effective loyalty programs that enhance customer satisfaction and foster long-term loyalty.
Why should you choose Wishup for hiring a skilled virtual assistant?
Are you looking for a reliable virtual assistant outsourcing agency that can help you find the best VA for your company? If yes, then look no further than Wishup!
Wishup is a leading VA outsourcing agency that offers reliable and highly skilled virtual assistants for all kinds of businesses. Whether you are looking for a data entry assistant or a customer service assistant, we have you covered.
Quick three-step hiring process: We have made hiring a VA incredibly effortless for you. All you need to do is identify your needs, schedule a free consultation with us, and onboard your VA. It's super quick and effective.
Onboarding in 24 hours: While other agencies have a lengthy VA onboarding process, we ensure that you can start working with your VA as soon as possible. When you work with us, you can board your virtual assistant within 24 hours! Quick, right?
Dedicated account manager: Each of our clients is assigned their own dedicated account manager who will get to know you and your needs. This ensures that you are completely satisfied with the work being done. Your account manager will be your go-to person and make sure your virtual assistant is up to your standards.
Work with the top talent: At Wishup, we do the hard work for you and make sure that you're working with only the best of the best. We only hire the top 1% of our applicants. Further, we carefully screen and vet all our virtual assistants to make sure they've got the skills, reliability, and professionalism that you need.
Instant replacement with no-questions-asked policy: If you're ever not happy with your virtual assistant, don't worry - we've got you covered! We offer instant replacement so you can always get the help you need.
7-day free trial: Take advantage of our 7-day free trial and get the chance to try out our services for yourself. See if we're the right fit for your needs before signing up for a longer-term engagement.

Frequently Asked Questions
1. How can a virtual assistant help with customer service?
Virtual assistants can be incredibly useful for customer service. They can help with a range of different tasks that will improve the customer experience. For example, they can handle customer communication, respond to their emails, handle complaints and queries, etc.
Further, they can also conduct market research and collect information about customers' likes, dislikes, and habits. That way, you can make sure you're giving your customers what they really want. All this can help you take your customer services several notches higher and encourage your customers to keep coming back.
2. What skills should a virtual assistant have for customer service?
When it comes to customer service, virtual assistants need to have the skills necessary to communicate effectively with customers and respond to all kinds of inquiries. To be successful, they should possess the following abilities:
Excellent communication skills: Having excellent communication skills is a must for virtual assistants. They should be able to easily converse with customers over various platforms like email, phone, and chat.
Patience: In challenging situations, a virtual assistant needs to remain empathetic and patient. This is necessary to make customers feel like they're being listened to and understood.
Problem-solving skills: A good VA should be able to address customer grievances and come up with the best possible solutions to any tricky problems.
Wrapping up
To sum it up, a customer service virtual assistant can offer various advantages like professional skills, personalization, efficiency, and scalability needed to manage your loyalty program efficiently. This will save you both time and money, while also enhancing customer experience and upping customer engagement and retention.
So, are ready to hire a top-notch virtual assistant for customer service? Get in touch with us at Wishup, and we will help you find the right fit for your business. You can email us at [email protected] and schedule your free consultation today!