How to scale your business with eCommerce virtual assistants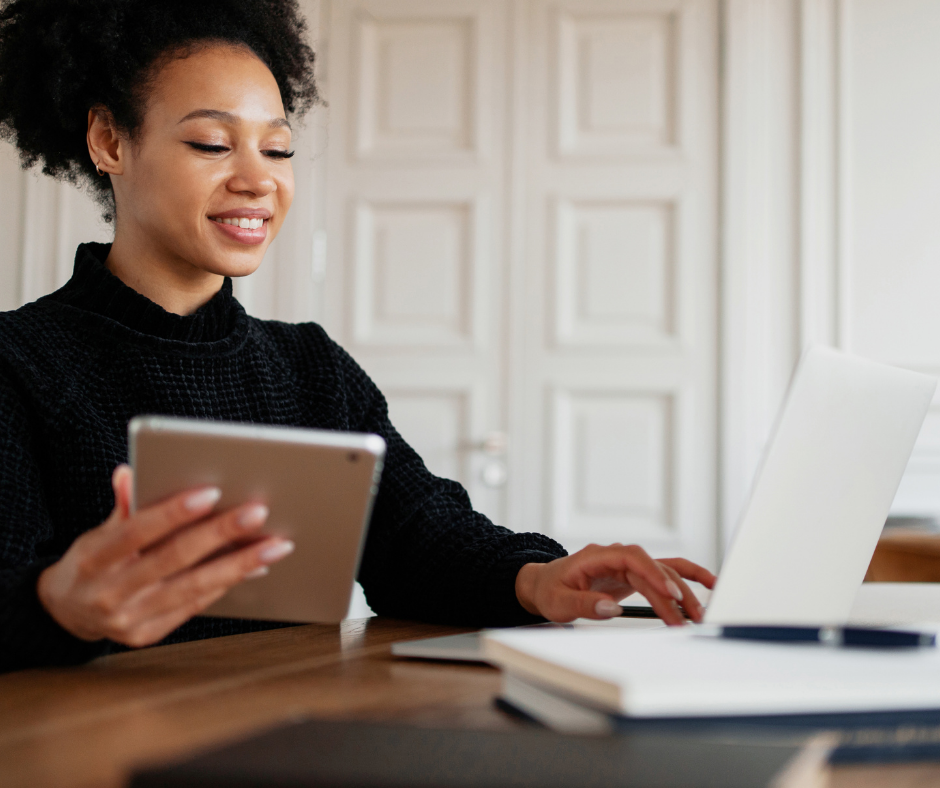 The use of virtual assistants is on the rise. Find out how a suitable VA can help scale your ecommerce business.

Source: Unsplash

Outsourcing with virtual assistants and managed services is a reliable, cost-effective solution to grow your team and manage your ecommerce platforms.
For many ecommerce businesses, including Amazon and eBay sellers, growth comes with a price tag. Teams of employees become necessary to handle customer service inquiries, update listings, manage ad campaigns, and keep other parts of your business moving as you work to make it grow.
Employees are expensive. Interviews, screening processes, and onboarding of new hires are time-consuming. Building a work environment that ensures productivity and reliability takes time and money. Additionally, there is the learning curve: teaching a new assistant about your specific ecommerce business or dedicated parts of it, like how to compose your Amazon listings properly.
The good news is that scaling your online business is easier when you have key ecommerce virtual assistants in place to take care of each area of your business. They will allow you to automate certain business areas and free up time to focus on growth initiatives.
Identify where you need an ecommerce virtual assistant
Not all aspects of your business will be conducive to a VA. You need to have your hands-on approach in some parts of your business.
How to choose ecommerce virtual assistant tasks
Brainstorm where you can pass off tasks and responsibilities in your ecommerce business.
Identify repetitive tasks within each area you could potentially pass on to someone else.
Outline the broader projects those tasks could align or be a part of and prioritize those larger projects.
Assign task priority. Tasks that are important but not getting done or prevent you from reaching your CEO and growth tasks should be the ones you hand off first.

The key to choosing which tasks you want to delegate in your ecommerce business is to figure out which tasks are low-risk enough to hand off and repetitive enough to warrant someone else focusing on them. Task delegation is crucial for business expansion. If something is a low-priority task and only happens once in a while, it may be better for you to find the time to do it yourself.
Source: Unsplash
Common types of virtual assistants
Different types of business-related tasks will require different VAs. Virtual assistants are qualified and experienced in their fields and services, most of whom are highly specialized. You will be getting someone who knows what they're doing, possibly, even better than you. As a bonus, if there is an area of your business you're struggling with, hiring a VA with expertise in that arena to fill that void could be the way to get the help you need.

Here are some of the most common virtual assistants:
Administrative virtual assistants
Order manager – Takes and monitors orders placed to ensure efficient fulfillment with supplier partners or fulfillment centers.
Customer service – Monitors customer messages and phone calls to ensure fast response times. Handles returns, exchanges, refunds, cancellations, emails, phone calls, and live chat.
Feedback / Review manager – Optimizes processes to encourage positive ratings and deals with negative ratings to mitigate the impact.
Creative virtual assistants
Designer – Creates logos and social media graphics, designs your online store, and handles all user experience design-related projects.
Photographer – Produces high-quality product images. Knows how to abide by marketplace image rules on Amazon or eBay.
Digital marketing virtual assistants
Content specialist – Creates blogs, whitepapers and website content based on your digital marketing strategy
SEO specialist – Researches keywords for best visibility on Google, Amazon, and other search engines. Edits website content to fit SEO best practices.
Copywriter – Creates product titles, product descriptions, bullet points, and usage information that lead to higher converting product pages.
Product management virtual assistants
Lister – Uploads listing content, troubleshoots errors and updates information on the product listing as needed.
Inventory analyst – Monitors inventory to optimum levels through Shopify or Amazon's inventory management system.
Purchaser – Maintains communication with suppliers and manages purchase orders to ensure inventory levels don't run out.

The bottom line: Hiring a virtual assistant means more time to grow your business.
Daily administrative tasks can eat up a lot of your time. VAs free up your valuable time to pursue other business-related tasks, from answering customer requests and complaints to processing orders or building your marketing funnels. The only thing you'll have to do is train your virtual assistant and show them what they need to know about your company.
Alternately, you can go with a VA from an agency like Wishup that handles the vetting and training process. Once you have built a relationship with your virtual assistant, you are free to spend your time on other crucial things like expanding and growing your company.
Growing your business means growing your team. By effectively using virtual assistants and remote assistant services, you get the support you need to outsource the day-to-day tasks that keep the lights on, which frees you up to build your company and expand. In this way, virtual assistants are the key to unlocking your time and scaling your business.
Author Bio
Laura Meshen is the Content Marketing Specialist for Acro Media, a digital commerce development agency with a mission to shift outdated traditional sales processes to digital experiences.