Be more competitive, and grow your home business with a virtual assistant.
Everybody loves flirting with the idea of a home business at some time in their life.
Following their passion and making it a success is a dream many people aspire for in their lives. Eventually, some of us take the leap and manage to start a home business. Though a bit slow initially, the orders start coming in gradually, and you seem to be on the way to becoming a major success.
Great!
But, how do you cope with a sudden surge in orders and manage other aspects of your growing business simultaneously? With little or almost no professional experience in managing a business, this may seem like a daunting task.
While family and friends may help you in the eventual days, they have their own personal and work commitments, due to which they may not be able to give enough time for your business.
Virtual Assistants: A staffing solution for home businesses
The need of the hour is someone you can rely on to take care of the small but essential things that matter for your business while you focus on its growth. A solution that is not only cost-effective but also does not involve too many overheads from being incurred.
That is a perennial question faced by a majority of the home businesses based in the United States.
The answer to this scenario is, however, quite simple.
Hire a virtual assistant.
Be it a virtual office manager, an assistant to manage your books, or just someone to answer your phones and emails, a virtual assistant is available who is qualified and trained to handle the task. At the same time, you focus on the core areas of your business.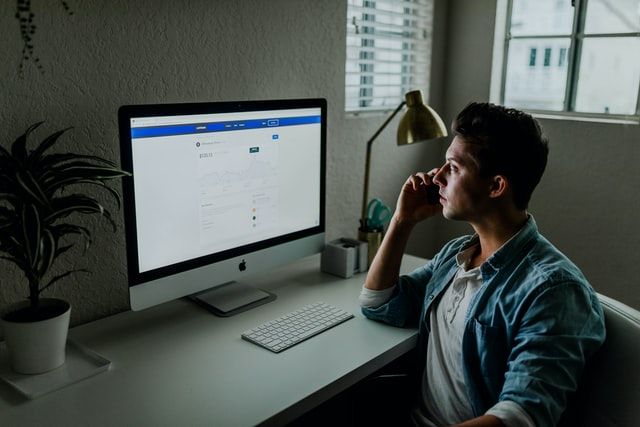 Image Source: Unsplash
The growing demand for virtual assistants
According to some of the recruiting and staffing firms based in the US, most of the business queries they receive nowadays are for part-time remote assistants who can work from home.
That is in keeping with the growing trend, among small businesses, to lower overhead costs to be competitive while still offering their full range of services.
As per Rachel, founder of one of the biggest staffing agencies in the US, the demand for virtual assistants by home businesses is bound to grow, given the fact that more than 50% of US businesses are home-based.  
How virtual assistants help a home business.
When it comes to growing your homes business, it's never too late to hire a virtual assistant. However, some home business owners wished that they had decided to hire a virtual assistant much earlier.
The amount of time you can save by delegating small tasks to a virtual assistant is quite substantial. In addition, it can be used to grow your business network, meet customers, and even research new products and services you could add to your business.
Some of the ways virtual assistants can contribute to the growth of your business are;
Answering calls and replying to emails
While these may seem to be basic tasks and something you should ideally handle on your own, you will be surprised to know the amount of time you can save by delegating these tasks to a virtual assistant.
As per a survey conducted by Adobe, Americans spend almost 3 ½ hours checking their work emails every day. That is time you can use constructively and for growing your business.
When it comes to calls, they too can take up a significant part of your workday. From general inquiries to telemarketers selling a new product and suppliers who want to know more about your business, your entire workday can be flooded with calls, leaving you with no time to handle anything else.
Delegating both these tasks to a virtual assistant can be a huge time saver and help you run your business more efficiently.
To make it simple and more efficient for your virtual assistant to answer all calls and emails, we suggest drafting standard responses and sharing the same with them. This way, they won't need to disturb you now and then for appropriate responses.

2. Monitor your social media profiles
After calls and emails, if there's anything else that may end up taking more of your work time, then it has to be social media. While surfing through social media channels for news and comments about your business, it is possible to get distracted and start spending time on non-productive work.
Delegating the management and monitoring of your social media profiles to a virtual assistant is a great way to stay connected with your business, monitor the competition, and know what customers are saying about you.
It will help you improve, customize your products according to customer needs, and adapt them according to the latest trends.
Just make sure that you specify the time and duration you would like your virtual assistant to look up the social media profiles every day so that they don't start spending unproductive time on them.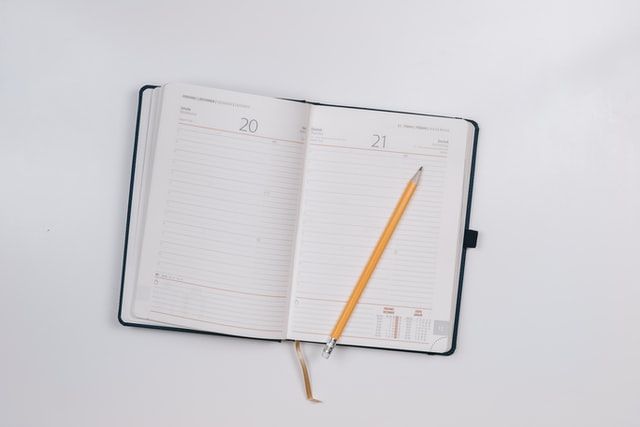 Image Source: Unsplash
3. Manage your schedules
As a growing business owner, there is a limit to how much you can achieve in the time available every day. From meeting new customers to negotiating deals with suppliers, every task requires your undivided attention and time, due to which you need to prioritize how you spend your time daily.
Having a virtual assistant manage your work timelines, confirm and decline appointments and keep you updated on the latest meeting schedules will help you be more organized and get the best from your day.
A professional and efficient virtual assistant will ensure that you attend only key meetings and avoid those which may not be that important for your business.
Better time management with the help of a virtual assistant will ensure your peace of mind and help you focus on the core areas related to your business.

4. Maintain your book of accounts
If there's one thing that some new home business owners can avoid, then it has to be maintaining the book of accounts. They would rather spend the time meeting new customers than go over the numbers.
While this may seem tedious for some business owners, it ranks as one of the most important things they need to do to manage a business.
Knowing how the business is doing, accounting for all expenses, and preparing future projections can help you be focused and keep the business in line with your expectations.
Luckily, this is one of the tasks that can be delegated to your virtual assistant, provided he has some basic knowledge and expertise in bookkeeping.
Some virtual assistants can help in filing tax returns, preparing MIS reports, and forecasting future trends.

5. Create social media marketing campaigns
Some of the best, cost-effective, and result-oriented mediums for advertising your business are social media platforms. Not only do they offer a wider reach, but you can also customize your advertising on them, to target specific audiences, areas, and demographics.
However, to use these media platforms, one needs to have a detailed and thorough understanding of how they work and how one can make the best use of them.
Home-based business owners can consider hiring a virtual assistant who has the skills experience in creating marketing campaigns on different social media platforms.
The virtual assistants can create content and social media posts related to your products, special offers and even share news updates about your company.
By using social media tools and scheduling calendars, virtual assistants can ensure a constant presence for your brand on social media, which can help increase awareness about your brands and the products you offer.
Some virtual assistants are also experts in generating business leads, which can be an additional revenue booster for your business.

6. Providing customer support
In the initial days of a home business, it is necessary to reply to customer queries and resolve customer doubts about your products at the earliest.
Sometimes no matter how good the service or product you provide, there may still be complaints from a customer that could escalate into an issue if not handled quickly and sensitively.
In both these scenarios, a virtual assistant can play a significant role in providing timely customer support and ensuring their satisfaction.
Thanks to the training they receive from their agencies, they can respond efficiently, within the guidelines provided, and ensure resolution of the query or problem at the earliest.
Virtual assistants can also coordinate and monitor shipment deliveries to ensure that products shipment reach the customers within the delivery timelines.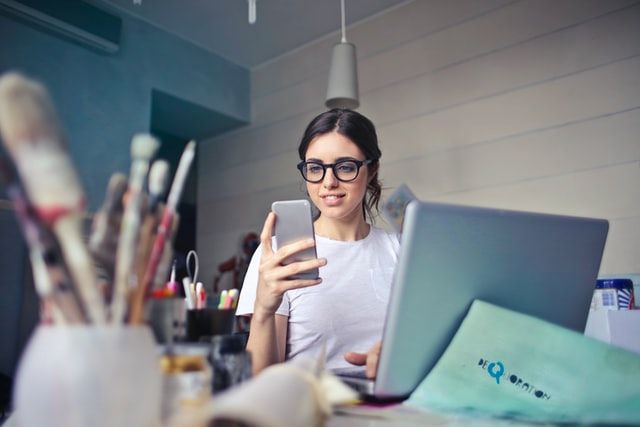 Image Source: Unsplash
Virtual assistants are more of a necessity than a luxury for home business
If you are reluctant to hire a virtual assistant due to the additional costs the business may incur, especially in the start-up days, then you need to take a relook at some of the advantages virtual assistants offer.
Contrary to popular belief, virtual assistants are more of an investment, not an expense for the business.
The savings and efficiencies they deliver in managing your schedules, handling routine tasks, and creating social media campaigns while also maintaining your book of accounts cover-up for the expense you incur on them.
As a home-based entrepreneur, your focus needs to be delivering a quality product or service to your customers and growing your business networks for further expansion. A virtual assistant ensures that you have the time and energy to focus on these core factors while managing. In that case, suppose routine business operations and tasks.
They are as much a part of your business as you and give it the same level of attention and detail that you would.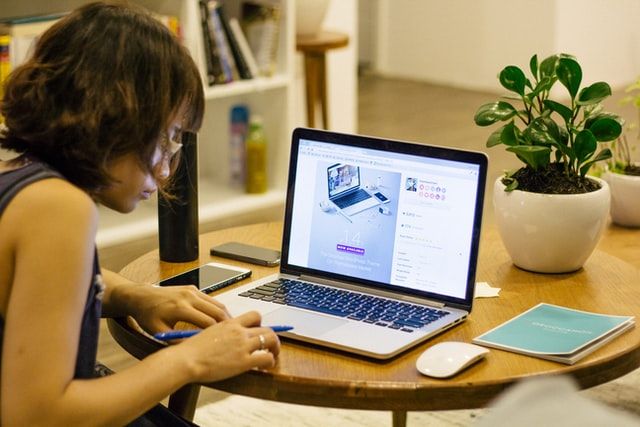 Image Source: Unsplash
Factors to consider while hiring a virtual assistant for home businesses
Given all the diverse reasons why hiring a virtual assistant for your home business makes immense business sense, we are sure you'd like to know more about the factors you should consider while hiring one.
Freelancer v/s agency hire
One of the questions home businesses usually have when it comes to hiring a virtual assistant is whether they should opt for a freelancer or hire one through a virtual assistant agency.
While hiring a freelancer may seem less expensive, it could be more costly in the long run. That is due to freelancers not being reliable in some cases and being prone to changing assignments in favor of whoever pays the top dollar.
On the other hand, Agencies are more reliable and consistent in the services they offer as they have a reputation and brand image to maintain.
Some professional virtual assistant agencies such as Wishup also ensure that the virtual assistants are well trained and equipped with the latest VA tools & skills to manage their tasks more efficiently when compared to freelancers.
Hiring one virtual assistant for all tasks v/s hiring specialized virtual assistants for different tasks.
Virtual assistants provided by agencies are capable of handling and managing a diverse range of tasks.  So hiring a single virtual assistant should be good enough for a small home business.
However, in the case of tasks related to bookkeeping and social media management, or if you have a large business, it makes more sense to hire virtual assistants with specialized skills in those fields.
How to hire a virtual assistant for a home business?
If you have made it so far, it means you are open and acceptable to the idea of using a virtual assistant for your home business. That's good news, as it is one of the best decisions you will be making for your home business.
Similar to all working relationships, the relationship between the virtual assistant and you can be beneficial to your business only if you trust them completely. However, as they begin to understand the finer nuances of your business, their contributions to its growth will be positive and substantial.
To hire a virtual assistant, we recommend the following two steps;
List down all your daily tasks.
Before you begin looking for a virtual assistant, we suggest you list down all the daily tasks that can be managed without your personal intervention at every stage. For example, it could be answering your phones and emails, placing orders with suppliers, or monitoring the customer delivery schedules.
This list can be as detailed and comprehensive as you want to get a clear picture of the tasks you would like to delegate and those you would like to attend personally.
If possible, mention the ideal time you would allocate to each task so that you have a fair assessment of the time you require a virtual assistant daily.
Get references to the best virtual assistant agencies
Avoid freelancers if you are looking at hiring virtual assistants for the long term and need someone who can contribute positively to the growth of your business.
Seeking references from friends and associates who use virtual assistant agencies will give you a fair idea of who you will deal with and the service levels you can expect from them.
You may also ask the virtual assistant agencies you shortlist to provide client references (subject to confidentiality clauses) so that you can assess the type of clients and industries they have. That will help you ascertain the professionalism and skills of the virtual assistant services they provide.
A virtual assistant can add immense value to your business
Home businesses that are just starting with the passion for converting their dreams into reality need all the professional expertise and help they can garner to achieve their business goals.
Hiring a virtual assistant to manage all their routine tasks is one positive step that home businesses can take towards a successful business journey due to the diverse skills and expertise that virtual assistants bring to the business.
Subscribe to Wishup Blog | Remote Teams | Remote Employees
Get the latest posts delivered right to your inbox