12 Must-Have Social Media Management Tools For Small Businesses
Social media can make all the difference in the world for your business and its presence. But with so many tools, it's hard to choose which one to invest in. Here's a list of the top 5 must-have social media management for small businesses.

A strong online presence is a pivotal asset to any organization to establish a brand identity and build relationships. Businesses no longer need to take full control over managing their accounts. This is due to the wide array of affordable and efficient social media management tools available.
These tools allow you to manage profiles across networks or create campaigns with several creatives at once.

But choosing which tools are right for you can be tricky—especially when so many are available. Here are 11 must-have resources no small business should ignore!
Let's dive in!
Importance Of Social Media Management
Social media management plays a crucial role in enhancing the growth and success of any business. It helps establish a secure, loyal, and long-lasting relationship between the company and its consumers.
When you timely respond to customer queries and create content, you can reach out to many people leading to making more sales.
For example, imagine organizing a contest with prizes on social media platforms like Instagram or Facebook. It will grab people's attention, increasing their interest in the related brand, product, or service.
What Are Social Media Management Tools?
Social media management tools are an integral part of any digital marketing strategy. These tools provide an efficient way to organize and maintain a presence on various social media platforms. From scheduling posts to tracking analytics, these tools allow you to maximize your engagement. Also, these tools will help optimize social media recruitment for your organization. As a result, it will boost the organization's employer brand on all social media platforms.
For example, Buffer is a tool that makes posting content across accounts easy while monitoring performance. With this kind of help, you can maximize your reach on social media, making it a valuable asset for creating a successful online presence.
Why Do You Require A Social Media Management Tool?
Tools for social media management allow you to stay organized, on top of your customer's needs, and save time and resources. For example, a social media management tool would provide faster time-to-market and help launch campaigns.
These tools can measure performance so that you can understand your audience's interests. This way, you can use the data to inform later campaigns.
The Elements Of Best Social Media Management Tools
Social Media Platform Support
The first thing to look for in your social media management for small businesses is its ability to support the platforms you'll be using. Most tools can support the big ones like Facebook, Twitter, and LinkedIn. But do they provide essential features such as scheduling posts? Does it allow for multiple accounts or limit you to one? You should also ensure the tool you choose works well with any other platforms you plan on using.
Robust Scheduling
This includes the ability to schedule posts ahead of time, automate posting via RSS, and repost evergreen content. You should also look for tools with advanced scheduling, such as automatic queueing or multi-channel posting.
Detailed Review Analytics
Reporting and analytics are key indicators of your social media performance. So you'll want to ensure your social media analytics tool provides detailed insights. This way, you can track user engagement, measure ROI, and identify opportunities for improvement.
Cost-Efficiency
It's important to compare different tools and determine which fits your budget best. Some tools may charge per user, while others offer monthly subscriptions with multiple tiers. To understand the pricing structure before deciding. Moreover, you should look for features like bulk uploading and automated reporting that can help save time and money in the long run.
Managed Account Types And Amounts
If you have multiple accounts, ensure your chosen tool accommodates them. Many tools offer different tiers designed for businesses with varying account types and numbers. This way, you can ensure your team is equipped to handle all the social media accounts they manage.
Post Optimization Tool
Many tools include post optimization tools that allow you to make sure your posts are appearing across platforms. This way, you can be sure your content reaches its maximum potential audience. Also, some tools have features like text expansion and link shortening. This will help you maximize the effectiveness of your posts.
Keyword Monitoring
Keyword monitoring is an important feature when selecting the appropriate social media management tool for small businesses. This allows you to track conversations. Also, you can track your brand and analyze sentiment around specific topics related to your business.
With the right keyword-tracking tools, you can respond to customer inquiries. You can engage in meaningful conversations with people who care about your brand.
How To Pick The Best Social Media Management Tools?
Choosing the appropriate social media management tool can be challenging. Especially with the availability of so many different options. Hence, here is a guide to help you pick the best social media management software for small business.
Choosing the apt social media management tool can be challenging. Especially with the availability of so many different options. Hence, here is a guide to help you pick the best social media management software for small business.
Identify Your Needs: The first step in choosing a social media management tool is identifying your needs. Determine the number of social media accounts you have, your target audience, and the type of content you want to create. This will help you choose a tool to cater to your needs and streamline your social media management.
Features: Look for features that can help you save time and increase productivity. Some essential features include scheduling capabilities, social listening, and monitoring. A tool that integrates with other platforms, such as Google Analytics, CRM, or content creation software, can also be beneficial.
User-Friendly Interface: The social media tool you choose should have a user-friendly interface. A tool with a complicated interface will only slow down your social media management process. And you may require additional training to use it effectively.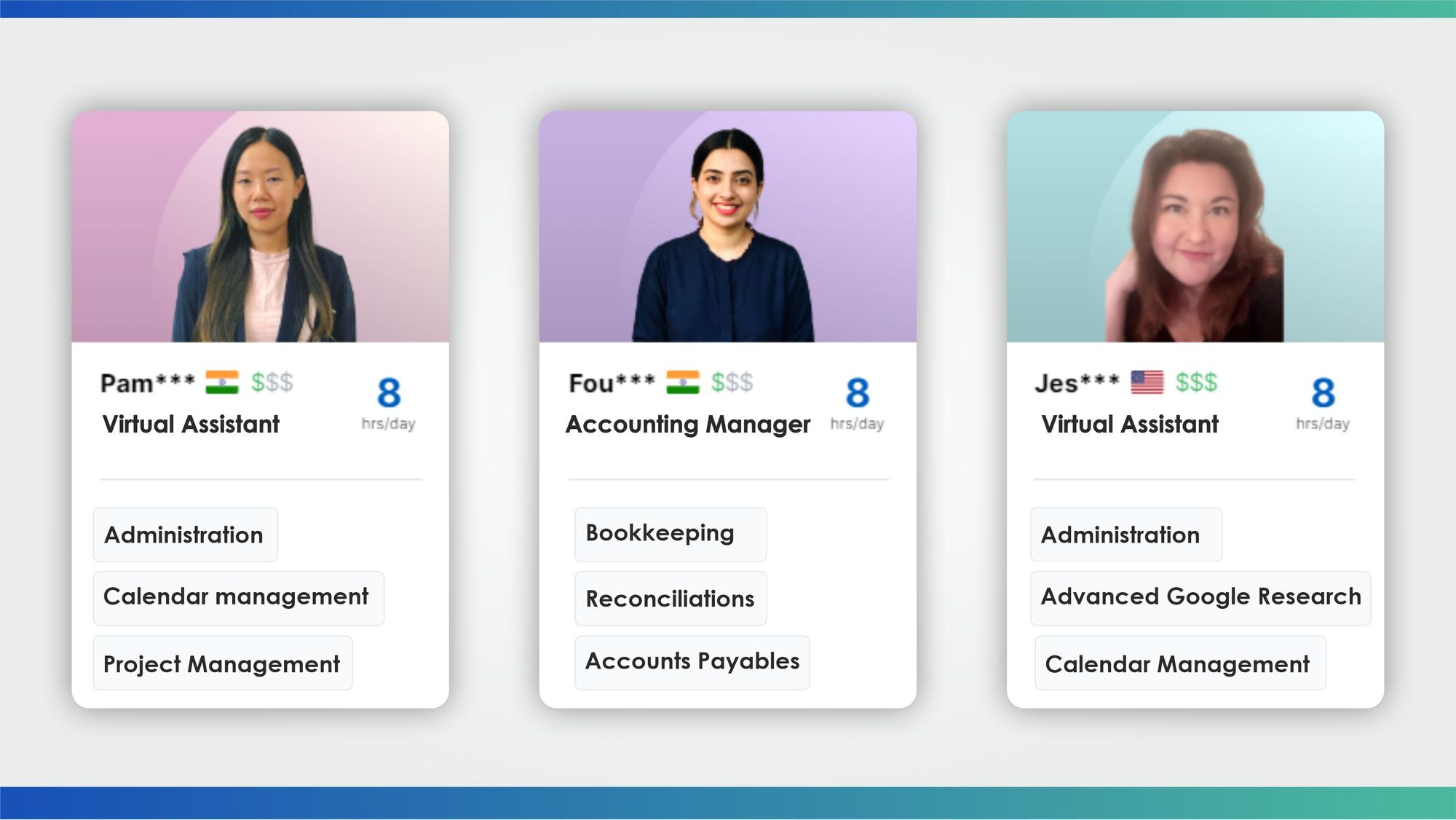 Cost Of Social Media Management Tools
These are among the best free social media management tool which you can start free:
11 Must-Have Social Media Management Tools

The most well-known social media management tool, with over 4 million users, has also been one of the longest-running in the market.
It offers an easy-to-use dashboard to allow for the effective scheduling of social media accounts to drive engagement. The effective customer support features, like an analytics report of each post and its ability to connect multiple social media accounts, make it a robust experience for marketers.
It's also ideal for medium to large-scale companies that work with groups, allowing easy team collaboration. It includes three social media management tools:
Buffer Publish: Hosts multi-channel posting & a social media content calendar.
Buffer Reply: Helps manage conversations with your audience and collaborate more with colleagues.
Buffer Analyze: Includes reports and market analytics with options for setting up templates. It also helps monitor marketing KPIs from within this product.
With options of various plans with differing features, choose what's best for your business!
Created in 2008, has over 15 million users and over 800 Fortune 1000 companies. It is the first software to let users monitor all social media accounts in one place.
The clear interface, convenient support, and effective array of analytics tools make it a great tool. The sleek dashboard helps marketers manage their social presence on all major networks. This includes Facebook, Twitter, LinkedIn, YouTube, and Pinterest!
Moreover, the analytics feature measures performance and shares insights through easy-to-create customizable reports. Hootsuite also offers the largest integrations with partner apps, tools, and networks on the internet. The software provides over 250 integrations and technology partners for its users.
Aritic PinPoint is a unified marketing automation software platform for marketing operations teams or SMEs. Social media integration allows you to collect more leads via various groups and communities.
Aritic helps build your social presence and drive engagement with B2B leads and customers. It will help you get all your social platforms streaming side-by-side. See what is happening where, what you posted, where, and when - all at one glance. Add as many B2B social pages as you need to stream, track and monitor.
Social Media Engagement Automation: Seamlessly automates your social media updates to trigger real-time engagement and create a social brand image.
Use Social Calendar to post social updates: Simply upload your social media posts to the social calendar and schedule them across multiple social platforms like Facebook, Twitter, Instagram, LinkedIn, and more.
Stream Your Social Updates: Get all your social platforms streaming side-by-side.
Leverage RSS Feed option: Use RSS Feed to immediately publish a blog you've made live on your official brand blog.

A social media auto-poster plugin for scheduling and auto-posting from WordPress to 18 social networks and services. By automatically distributing your WordPress posts, FS Poster helps you grow your online community and the number of people engaging with you online. The plugin has a lot of features. Here are the main ones:
Auto-posting and scheduling: Allows users to schedule and auto-post their content to social networks.
Posting interval: Allows users to control posting frequency.
URL shorteners: Users can shorten URLs with TinyURL or Bitly services and self-hosted URL shorteners
Configuration of unlimited social media accounts: Users can add unlimited accounts, pages, groups, and communities on each social network.
Customizing post URLs and post messages: Allows users to customize URLs and post messages.
Bulk scheduling: Allows selecting multiple WordPress posts and scheduling posts with a bulk action.
Proxy support: Uses different proxies for each social account.
FS Poster has a free and premium version. The price of the premium version is $45.
MeetEdgar is narrower than some social media management tools but goes deeper into the tasks it covers. MeetEdgar focuses on getting the most out of your content without advertising, with a prime focus on publication and scheduling.
The major features include:
Content categorization: Meet Edgar lets you organize and categorize your content in a library, allowing you to post various content types.
Gathers content: When it connects with your social media accounts, it begins its search and identifies content, and suggests additions to your content library
Content syndication from other sources: Allows users to import content from websites or external sources, allowing for content curation.
Recurring weekly schedule: Recommends ideal time slots to post based on a review of past responsiveness of your audience.
Auto variations: With most networks, content reaches less than 10% of your audience because of incorrect timings. MeetEdgar uses auto variation and suggests variations of the original content for you to review. Then you can repackage your content to reach more users.

A comprehensive social media software from publishing to social listening, with an intuitive interface, it's a perfect choice for medium to large-scale organizations! Some features of the social media management tools for small business:
Content planning: Allows teams to map content themes and optimize content for social media networks.
Campaign management: Allows users to monitor, prioritize, collaborate, and respond to messages from a single inbox.
Analytics: Dashboards contain detailed reports with options for customized reporting tools. It measures social campaign performance as well.
It also has advanced team workflow tools in one inbox, insightful reporting templates, and automation tools.
A content marketing tool that allows you to explore and discover content and what's best for your audience. It analyzes numerous pieces of content and makes comprehensive data accessible to businesses of all sizes. The four main features of BuzzSumo:
Content Insights: It allows you to search for what content is popular on all social networks.
Influential Search: searches influential people and what they share to help reach out to them for promotion.
Query: It allows you to set a query on a particular keyword, and Buzzsumo will tell you when the content is published that contains that term.
Competitive Analysis: It allows you to search when your competition is getting mentioned and by whom.
This perfect tool with its trends section allows you to stay on top of topical content and also helps you to filter results by various factors.
Social Champ is an amazing social media management tool for small business for easy automation and fast scheduling. The tool provides solutions for enterprises and companies of all sizes, from startups to bigger agencies. Social Champ supports six significant platforms. These include Facebook, LinkedIn, Google My Business, Instagram, Pinterest, and Twitter.
Other amazing things that Social Champ offers are as follows:
A unified content dashboard allows you to do everything, from creating to scheduling to repeating under one roof.
Social Champ has an easy-to-navigate UI with vibrant colors and a streamlined workflow.
Social Champ's functional social media calendar provides a grid view of all scheduled and published posts. It has options to create, edit, and reschedule using the drag/drop feature.
Social Champ has an impressive workspace feature that makes your life easy while dealing with multiple clients. It can help you group all profiles.
Social media management automation features include Auto RSS, recycle, and repeat. It also keeps your profiles active without creating new content at all times.
Social Champ has four amazing monthly pricing plans starting from as low as $10.
HopperHQ helps businesses visually plan and execute social media campaigns through simplified automation and task management processes. The main feature of HopperHQ is that it focuses on proper scheduling based on real data and social media insights.
But there's more!
Its most popular features include the following:
Plan ahead: Hopper's visual content calendar lets you organize and set social media goals ahead. The drag-and-drop option makes it even simpler to determine what visuals will be posted, the best time to post them, and what additional text will be used.
Get insights: Audience data gets gathered and filtered properly. As a result, your company can create and share social media content tailored to its target audience. You can find out which types of content work best for your brand awareness. And who is your most active following group, and get insights on what to focus on in your other strategies.
Auto-post: HopperHQ lets you automatically post on various social media platforms. This includes Instagram, Facebook, Twitter, and even LinkedIn. So, not only the B2C but the B2B sector can benefit from its advantages. No more additional apps nor reminders are needed. Moreover, you can also post right from your Desktop without scrolling through your gallery for hours.
Special for larger companies: It takes complete care of your social media strategies so that you can concentrate on other aspects of your business. It helps you avoid creating multiple accounts, gather your teams in one spot, and help plan your Instagram grid.
Unlike the other tools, Social Status only focuses on analytics and reporting. This means it is the most powerful tool for gaining insights into your social channel performance and creating reports.
The tool is split into four separate analytics tools :
Profile Analytics: for tracking the pages and profiles you have Admin access to
Ads Analytics: for tracking your Facebook Ad Accounts and reporting on your paid campaigns
Competitor Analytics: for comparing your performance against any public competitor profiles
Influencer Analytics: for tracking and reporting on your influencer marketing campaigns. You can white-label and completely customize your reports and download them in CSV, PDF, PowerPoint, PPT, and Google Slides.

Planly is a freemium social media scheduler tool. It is very convenient for content creators and marketing teams. It can schedule posts from social media platforms like Instagram, TikTok, Twitter, Facebook, Pinterest, LinkedIn, and Google Business Profile.
100% auto-posting, without notifications: The main difference between Planly and other social media schedulers is that it does not send notifications to the user when auto-posting Instagram posts, carousels, stories, reels, and TikTok videos.
Drag & drop calendar planner: You can download the images you want to share on social media with drag and drop or from Planly's unlimited Media Library.
Team management: With Planly Team management, you can group social channels into teams and add users.
Easy-to-use interface: Scheduling posts with Planly is quick and easy.
Scheduling of specific posts: You can schedule specific posts on social media platforms. For example, you can schedule posts on Instagram reels, tweets, and Pinterest pins. Also, you can schedule posts on Facebook groups and personal pages, Linkedin business and personal pages. There is also link insertion and first comment scheduling, which will affect the impression of the posts.
Free plan: You can use Planly for free as much as you want. To get features not included in the free plan, you can switch to the paid plans that suit you. Each plan has a 14-day free trial.
Taggbox Widget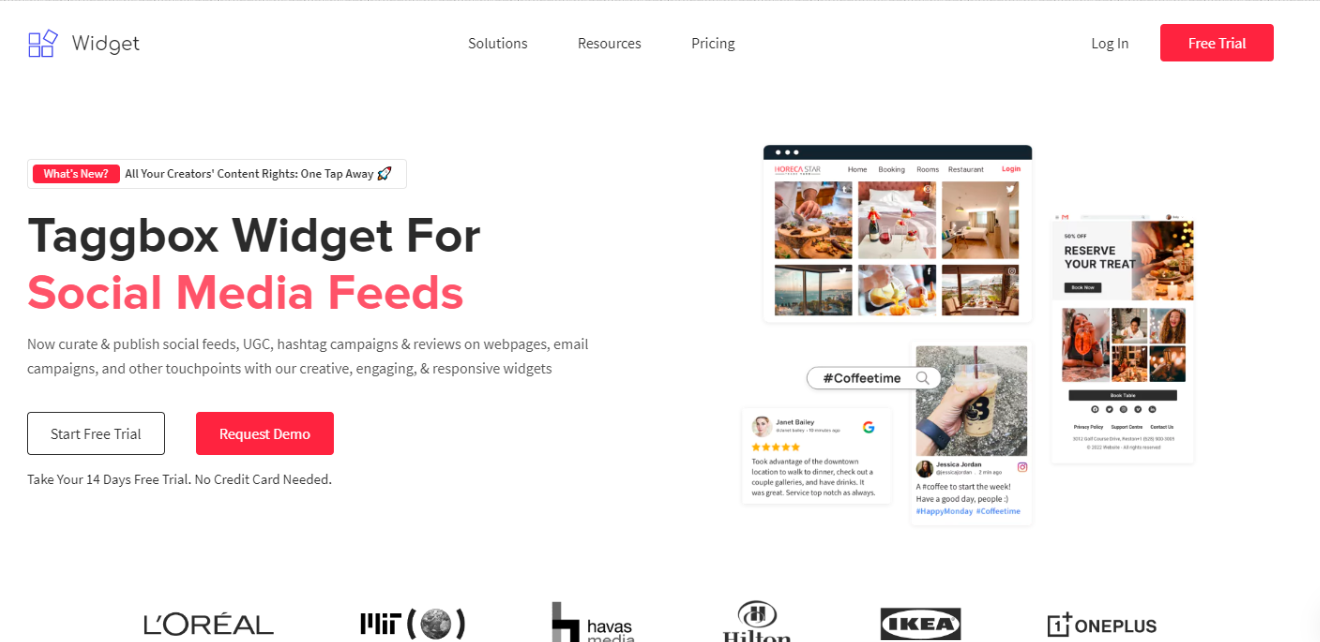 Taggbox is a versatile social media aggregation and display platform that enables businesses and individuals to collect, curate, and showcase user-generated content from various social media platforms, including Instagram. With Taggbox, users can aggregate content from 20+ social media networks, including Instagram, Twitter, Facebook, and more.  
Some major features of Taggbox are:  
Social Media Aggregation: Taggbox allows you to aggregate content from multiple social media platforms like Instagram, Youtube, TikTok, and more, into a single platforms.
Effortlessly showcase your Tiktok feed, Facebook feed, and Instagram feed on website, etc. Enhancing user engagement and encouraging interaction with your social media content.
Content Moderation: You can moderate the content displayed in your feeds, ensuring that only relevant and appropriate content is showcased to your audience.  
Customization and Design: Taggbox offers various customization options to match your brand's look and feel. You can customize the layout, colors, fonts, and styles to create a visually appealing display.
Creating social media content can be challenging, especially for busy marketers who might not have time to write captions. But with the Flick's AI Caption Generator, that won't be the case anymore.
The tool will help you brainstorm engaging content ideas for your social media profiles. And that's not it. It'll create captivating captions for your social media profiles.
Other features that make Flick's AI Caption Generator a must-have social media management tool for small businesses include:
It optimizes the captions to the standard length to ensure nothing gets cut off when you publish your post
It allows you to choose the tone and style of writing to ensure the captions meet your brand style
The social media assistant generates original content ideas from current events and trending topics
Allows you to plan and schedule your social media captions for later
It repurposes long-form content into engaging posts for social media
The tool is easy to use and comes with an intuitive interface that guides you as you create captions for your social media posts.
An incredible tip to make social media management easy: Outsource it to virtual assistants!
Managing social media accounts can be incredibly daunting if you don't have a team to rely on. It can mean daily work hours to keep up with posting schedules and engaging with customers.
But thankfully, there is a simple solution - hiring professional virtual assistants to do the outreach and management work for you. This way, you save time and energy while ensuring that your social media posts are handled each day effectively.
Looking for a little help with your daily tasks and a personal assistant to take care of life's mundane responsibilities? Wishup might just be the online platform that you need.
This virtual personal assistant service provides a whole host of services, including research, scheduling, social media, communication, etc. All to help make your life easier and free up more time to focus on things that matter. Let's take a look at its features in more detail:
Cutting-edge expertise
Wishup offers a trained virtual assistant well-versed in the latest tools and methods to help you get the most out of your tasks.
Inexpensive solution
Signing up with Wishup gives you access to a cost-effective solution that won't break the bank.
One-day hiring
You can hire a VA in just one day and have them on your team quickly.
Pre-vetted and trained talent
All the virtual assistants are pre-vetted and trained to mitigate potential risks or issues.
Guaranteed security
Wishup provides a secure and encrypted platform to store your data and communicate with your virtual assistant.
No-question refunds
If you don't like the services provided by your virtual assistant, you can request a full refund without any questions.
Speedy replacement
If you are unhappy with your virtual assistant outsourcing, a speedy replacement will be provided.
7-day testing period
You can test your virtual assistant for 7 days before deciding if you want to keep working with them.
What Social Media Management Services Does Wishup Offer?

Profile management
We offer profile management services for your brand's social media accounts. This includes setting up profiles and optimizing them for maximum engagement. This includes creating custom profile graphics, copywriting, content curation, and audience research.
Web research
We also provide web research services for your brand's social media accounts. It includes finding relevant topics and content to engage with on various platforms. Moreover, it involves identifying trends and influencers to help build customer relationships.
Audience follow-up
Our team also provides an audience follow-up service. This includes responding to comments and messages. Wishup helps monitor conversations and engage with followers to build relationships.
Content scheduling and posting
We provide content scheduling and posting services to help you stay consistent with your social activities. This includes creating a content calendar or scheduling posts in advance for better results.
Reaching out to influencers
We offer services to help you reach out to influencers and build relationships with them. The services include researching potential influencers and creating compelling content. It may also involve reaching out to influencers through various platforms and tracking results.
Analyze the metrics for all social media platforms
We analyze the metrics for all social media platforms to identify the trends and insights that can help you optimize your strategies. This includes tracking likes, comments, shares, reach, and impressions analytics.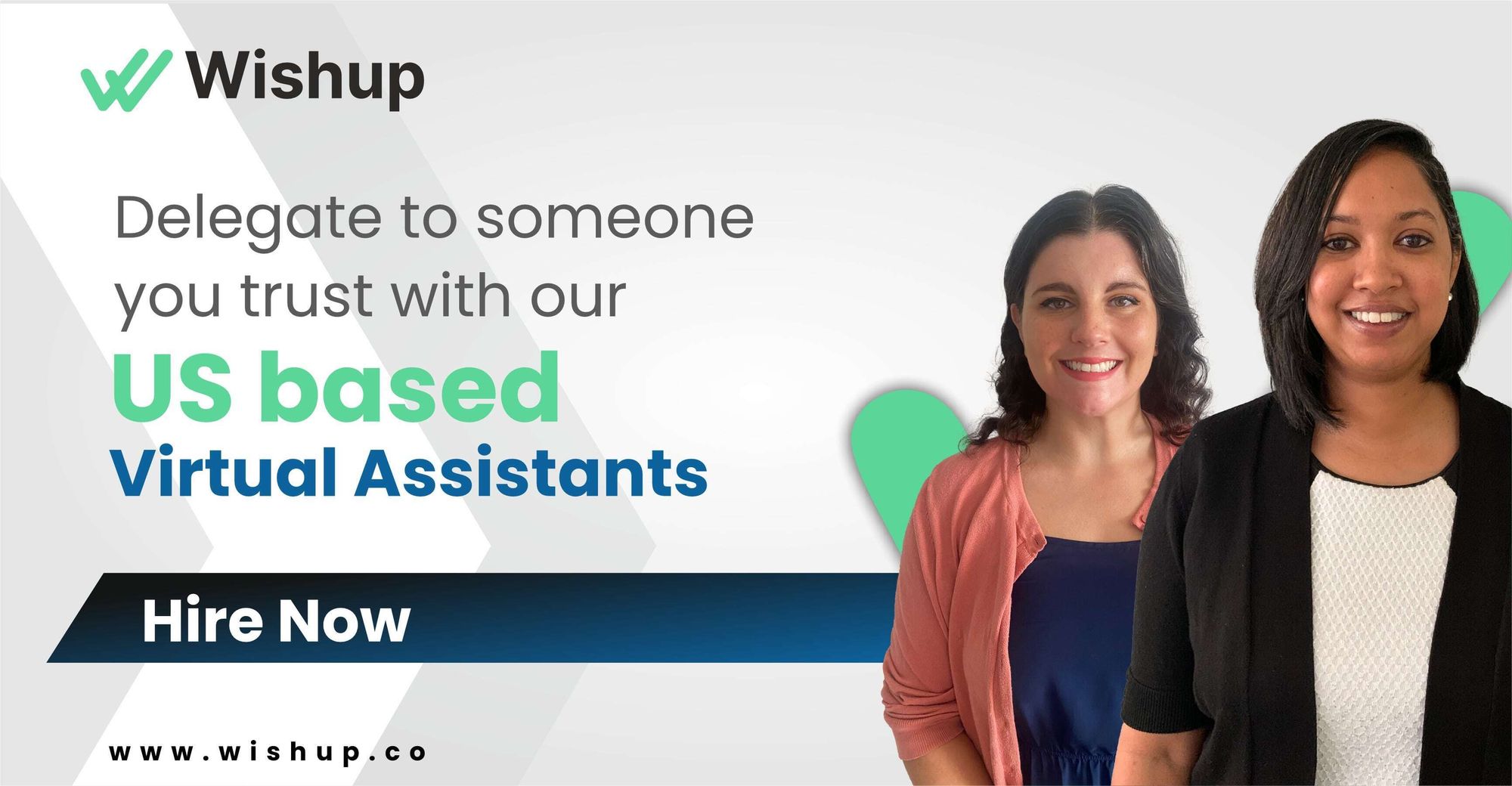 Conclusion
Working smarter is more efficient than working harder, and with the 11 must-have social media management tools, you'll be able to do just that. With all these tools at your disposal, managing and keeping track of them might become a chore, which is why Wishup can help.
Wishup, a virtual assistant company, offers services such as answering customer queries and conversing with customers. Consider getting onboarded with Wishup today for a stress-free social media life! Our fantastic customer support team is ready to assist you round the clock. All you need to do is mail us at [email protected] or visit our website Wishup.co, and we'll take care of the rest.
So don't wait any longer. If you are interested to take the next step, schedule a free consultation with Wishup now or email us at [email protected], and we will be delighted to respond to all your queries.
Social Media Management Tools FAQs
What are the Big 4 social media tools?
Twitter, Facebook, LinkedIn, and Instagram are the big four social media tools.
Which tool is mostly used in social media marketing?
The most popular tool used in social media marketing is Hootsuite. It is a comprehensive and effective platform that helps manage your social media accounts from one convenient dashboard.
Why use a social media management tool?
Utilizing a social media management tool can help you keep track of your various accounts, manage campaigns across multiple platforms, and optimize how you use social media to promote your business.