Outsourced Accounting Services: A Comprehensive Guide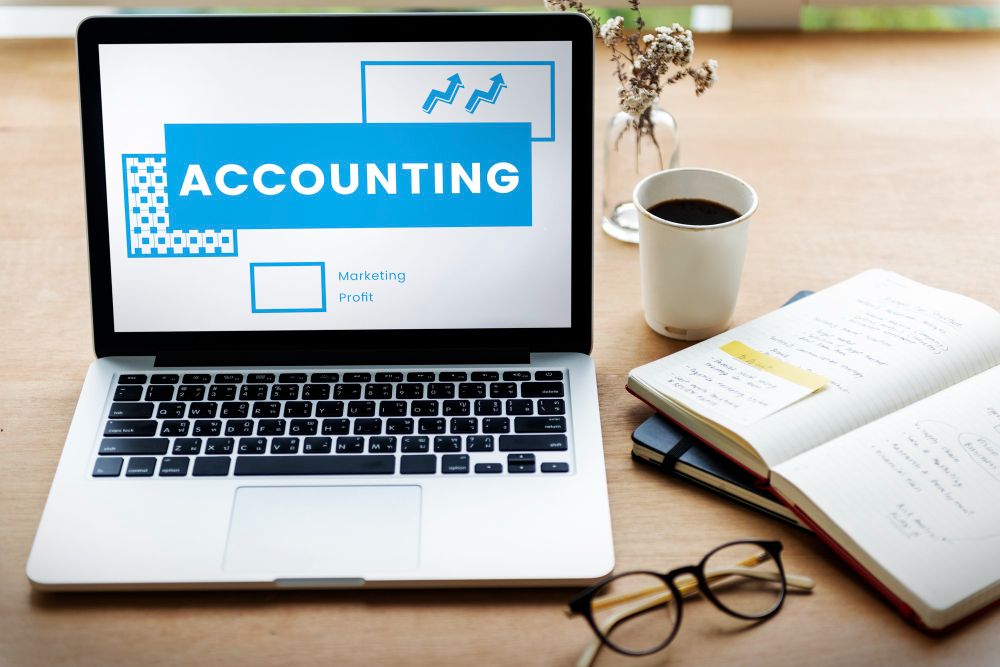 Remember when Bing flipped through a book, squinted, and thought he found an error, but he was just holding the book upside down?

Guess what?

That witty moment is more than just television magic; it is a glimpse into the day-to-day adventure of accounting and bookkeeping. Like Chandler Bing's mix-up, the financial world relies on sharp-eyed accountants to keep the numbers straight.

Every decision you make, and action you take in business has an impact on your financial journey. Consider accounting as the unsung hero who works tirelessly to ensure that the figures are correct, and everything adds up.

But what if I told you there was a way to bring in those financial experts without hiring an in-house bookkeeping team?

Of course, there is a solution. That is outsourced accounting services.

What are they? Let's delve a bit deeper into the concept.

What are Outsourced Accounting Services?

Accounting outsourcing services are like having a team of financial superheroes. You hire this outside team of accounting whizzes to take care of your company's financial and number-crunching needs.

And guess what?

They do not just handle transactions and payroll; they manage everything to do with money - your taxes, that tricky balance sheet, and all the financial details.

These professionals will become your financial partners at the heart of your company's operations. They are the backstage crew who ensure that the show runs smoothly.

So, outsource accounting services are more than just a service; it is like having your financial dream team working around the clock to keep your company on track.

Why do you need to outsource accounting?

We all can somewhat agree with Mr. Spector that success is all about managing the numbers. You mess up the math; you mess up the deal.

Outsourcing, however, is more than just a matter of figures; it is also a valuable tool for your company's marketing plan.

It is crucial to make sure your accounting and reporting skills are top-notch. There are also tremendous benefits that go beyond the technical ones.

Getting your accounting in order is a big part of the puzzle. But the truth is outsourcing is popular for other reasons as well. Consider how the financial haze would lift if you had clear insights in your reporting. In addition, do not overlook the importance of transparency and control.

And the best part? Being agile and adaptable to market changes.

So, if you are considering giving it a shot, remember that it is not just about saving money. It is all about upping your financial game in some very clever ways. You can not screw it up, or your entire business will be shaken.

Benefits of outsourced accounting services

Save more, lose nothing!

As a business owner, you know what works for your industry! The state of your finances is critical.

Nevertheless, assembling an entire internal team?

That can seriously hurt your financial situation. Let's not even discuss how difficult it can be to discover the ideal applicants for the position. Success won't magically fall from the sky even if you locate those jewels in a few weeks.

Consider the fact that finding the ideal accounting staff requires several rounds of advertisements, LinkedIn advertising, interviews, and other methods. You cannot accomplish all of this without breaking the bank!

But what if you could acquire the ideal group without paying a hefty price?

Outsourcing could be your lucky ticket. 37% of companies outsource at least one of their tasks. And it is simple to understand why! It's like a practical means of enhancing the viability of your company.

What's even better, though? These accounting teams that outsource are fully equipped with the most recent tools and knowledge—no need to stress about the financial burden of all that infrastructure or training. Instead, you pay a predetermined price, and they take care of the rest.

What's more? Accounting services can even be outsourced to a lower-cost country. Additionally, there are situations when hiring outside specialists is the wiser course of action. It's similar to using an experienced staff without spending too much.

So, as a business owner, you are the one who steers and propels your business forward.

Gain unbound expertise

Creating an empire requires one to hustle day and night. But you cannot build one without a team of good 'ol players who want to work as hard as you do for your business.

However, the things that are important in life have a high price. Rebellion. Liberty. Ideals.

And Good Employees.

Well, Berlin's words take us back to the point where we started. Paying such a high price for an accountant or a team of accountants might make huge losses. But you can save all that money by outsourcing accounting services at a fraction of the cost.

This is not just the only benefit! Another significant benefit that you get with hiring outsource accountants is that you can limitlessly hire from anywhere around the world. When you outsource your accounting tasks, you can tap into a global talent pool of accountants with massive expertise and skills. It is especially beneficial for companies that need specialized accounting services, such as tax compliance or financial reporting.

Imagine working seamlessly with financial experts from around the world to improve your company's financial strategies. It's like putting together a dream team without being restricted by geographical constraints. Your outsourced accounting team has you covered for any tax complexities from another region or compliance finesse from another.

Manage your time better

Businesses are always looking for ways to be more efficient. That's where outsourcing your accounting steps in – a strategic move to save time and resources.

When you outsource your accounting, your schedule is far less clogged. This gives you time to focus on other vital areas of your business, more significant business goals, a few minutes of self-care, and some time to spend with your loved ones.

What's more? Accounts outsourcing services often provide more timely financial reporting because they are not limited by office hours or location. With accurate and punctual financial reporting, you can make informed decisions about the direction of your business at the right time.

Imagine delegating the complexities of accounting to a specialized team. They handle it meticulously, giving you back those valuable hours you'd otherwise spend deciphering financial records.

Moreover, these experts offer an array of services – from managing finances and analyzing credit to handling cash flow. By having them onboard, you're cutting down on time and gaining a comprehensive financial strategy.

With accounting off your plate, you can channel your energy toward enhancing customer relationships, refining operations, and nurturing a robust team. It's an investment in streamlined processes and effective resource allocation.

So, outsourcing your accounting tasks is much more than numbers; it's about optimizing your business's precious resource – your time.

Get more technologically advanced

Today, when we are pretty vulnerable without the latest technology, Frank Underwood's words come to life – technology is changing the world, and we're all just trying to keep up.

For a business to keep up, it requires some hands on deck to handle the latest tech efficiently. According to research, 92% of finance leaders have implemented digital interventions.

When you outsource your accounting services, you get exactly that!

You can process, manage, automate, schedule, and test your financial data much more quickly and precisely with the help of accounting software and tools.

Remote accounting specialists are trained in these tools, allowing them to do tasks swiftly and efficiently.

Small start-ups are especially vulnerable because they lack the necessary expertise to invest appropriately in security measures. As a result, their data can be easily hacked or leaked.

Here, virtual assistants can assist you in spotting fraud by identifying potential warning signs and implementing better controls. Additionally, accounting software has robust security features that guard against hacking and data breaches.

Become more flexible and scalable

Every department's workload increases as your business expands, especially accounting. Your payables and receivables will grow, necessitating the hiring of additional accountants to manage them. This can be a costly and time-consuming process.

But if you outsource your accounting, you will not have to deal with finding and supervising internal accountants. Depending on your needs, accounting firms that offer outsourcing can choose from a pool of accountants to work on your account. As a result, you will not have to worry about the expense or logistics of scaling up or down your accounting team as necessary.

If business suddenly picks up, you can quickly expand your team with more accountants to handle the workload. If business activity falls off, you can quickly reduce the number of accountants without worrying about layoffs or severance packages.

Businesses that experience seasonal fluctuations in workload will particularly benefit from this. For instance, a retail company might need more accountants to handle the increased workload during the holiday season.

Additionally, accounting oustourcing gives you the scalability to manage ambitious and challenging accounting projects. This is due to the large pool of accountants with various skills and specializations that outsourcing companies have. As a result, it will be simple for you to locate the best accountants for your unique requirements.

Get more proactive, data-driven, and secure

Finance and accounting outsourcing enables you to gain access to practical tools that make it simple to gather the required information. Virtual assistants can also assist you in visualizing data by creating charts, graphs, and reports—no more producing reports and manually analyzing data. The data will resolve all your queries and support your decision-making.

The data will resolve all your queries and support your decision-making. Your company's growth may be significantly impacted by your attention to every little detail. Keeping proper financial records can facilitate staying informed about your company's finances.

You can quickly get the data you need to make better investment decisions when you hire an accounting outsourcing company. For instance, you can quickly determine where to invest more, which marketing strategy will be most effective, and when to grow your company.

Your time can be freed up by outsourcing your accounting so you can concentrate on other areas of your company. Additionally, it can increase the accuracy of your financial reporting and help you save money. You should consider outsourcing your accounting to strengthen your company's financial position.

For Ted Mosby, life is an adventure full of unexpected turns. And honestly, this is truer when it comes to a business. Every business owner becomes a Mosby. Outsourcing is the key to success in these unprecedented times.

An adept accountant from an outsourced firm can quickly become familiar with your company and produce sound financial insights that can help you understand everything up front; they can even foresee a financial crisis.

Things to consider when outsourcing accounting services

So you have decided to outsource your accounting function – an excellent move! But before diving into the outsourcing world, some crucial things must be remembered.

Clarity of Requirements and Scope: Before embarking on an outsourcing project, it is critical to understand your company's needs as well as the scope of services required. Take a close look at your current accounting setup and its limitations. Then, when you're in discussions with potential outsourcing partners, ensure effective communication about your needs.

Finding the Right Cost-Benefit Ratio: While cost is important, it should not be the sole motivator for your decision. Accounting and bookkeeping firms charge in various ways: some charge by the hour, while others charge monthly. Choose one that fits your budget, but remember that quality and expertise should never be compromised for a lower price.

The Expertise Factor: Successful outsourcing is built on expertise. Check that the outsourcing company has the necessary expertise, professionalism, and qualifications to handle your financial matters. Request referrals, investigate their market reputation, evaluate their financial stability, and, most importantly, confirm their track record of delivering consistently high-quality results.

Data Security Is Non-Negotiable: In today's world, data security is critical. Take your outsourcing partner's data security protocols as seriously as you would an in-house team. Request references, learn about their security measures, and learn about their encryption methods. They must follow best practices to protect your data from potential threats.

How can Wishup help?

Do your bookkeeping and accounting tasks have you feeling overburdened? Wishup offers the best outsourced accounting services!

We can guide you in finding the ideal virtual assistant to handle all that, allowing you to concentrate on your larger business objectives and maintain your sanity.

Whether you need assistance off-site or at your location, we have a team of professionals with specialized industry knowledge who can meet your needs.

We will collaborate with you to comprehend your unique needs and suggest ways to enhance your current procedures. Additionally, we will be versatile and adaptable as your company's needs change.

Our virtual assistants are accounting and bookkeeping specialists. They can handle everything from expense tracking to financial statement preparation. They can also work remotely and be hired temporarily, allowing you to balance your books without breaking the bank.

Wishup differs from other virtual assistant companies in several ways, including the following:

We only choose to hire the top 0.1% of applicants. Our virtual assistants excel in over 200 skill sets and are masters of more than 70 no-code tools.
We invest heavily in training our virtual assistants. They attend in-house training sessions to stay current on industry trends and to improve their skills.
We have a policy of immediate replacement. If your virtual assistant is unavailable, we will immediately send you a replacement.x
We provide a seven-day free trial. You can test out our virtual assistants to see how much assistance they can provide for you.
We have several options. We have experts to meet your needs, whether offshore or US-based virtual assistants.
We place a high value on confidentiality. All our virtual assistants sign NDAs to ensure our client's private information is secure.

Therefore, Wishup is the ideal choice for you if you're seeking a way to outsource your accounting and bookkeeping responsibilities. Wishup offers hiring in three simple steps:

Step 1: Arrange a call with our customer success team member.

Step 2: Decide which profile best meets your needs.

Step 3: Prepare your remote staff for onboarding within 24 hours.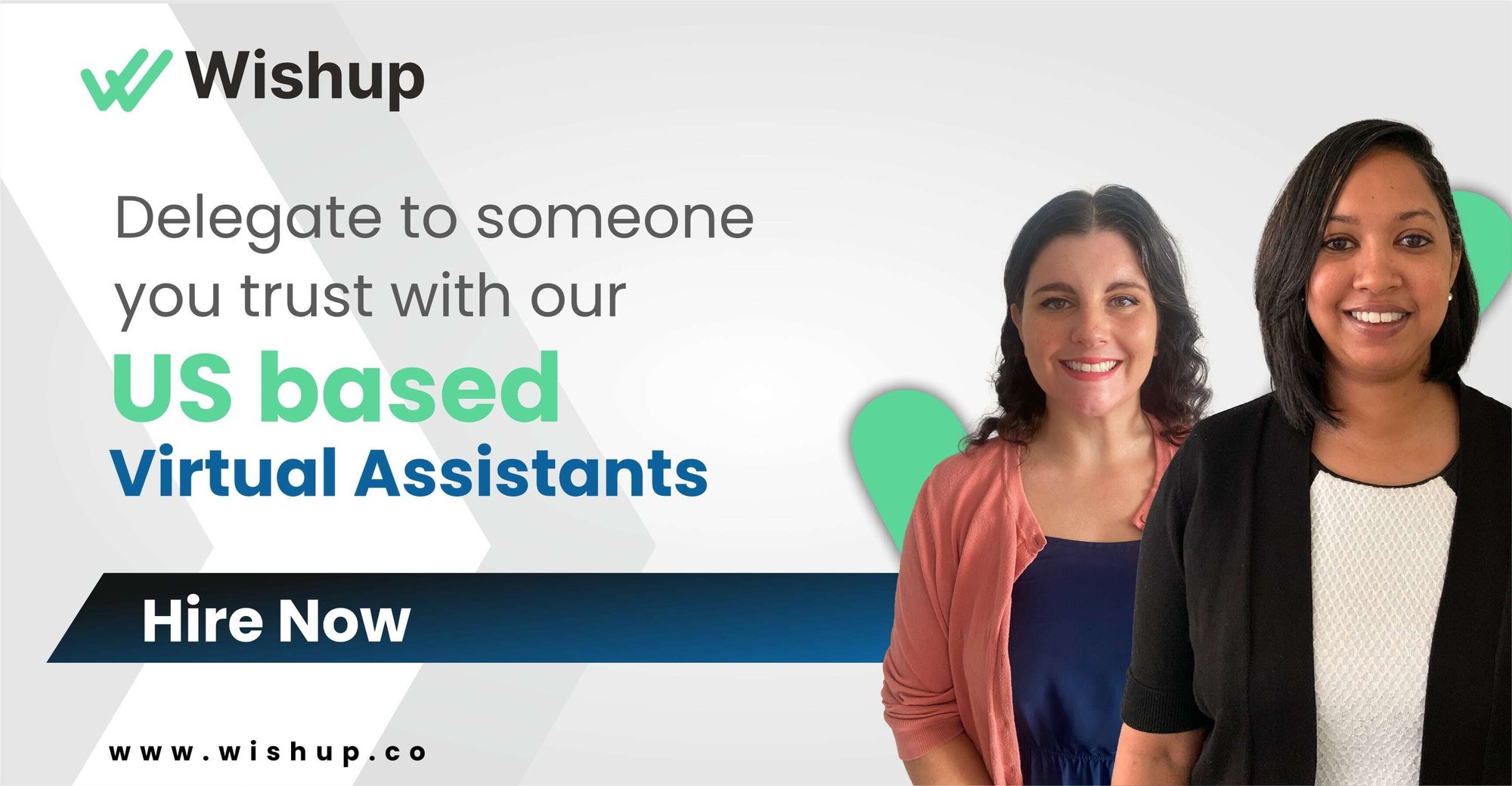 Key Takeaways

It is time for you to consider outsourcing accounting and bookkeeping services if you are interested in expanding your business and have fresh ideas coming up. Financial outsourcing allows your CFO to prepare future predictions and investments, manage risks, and improve financial decisions for the benefit of your company.

You can build a robust road map for your business's financial success by doing what you do best and outsourcing the rest. Contact us right away for a free consultation to employ an efficient virtual bookkeeper team, or email [email protected].