Use an Ecommerce Virtual Assistant to Refine Your Returns and Exchanges Process
Did you know that hiring an e-commerce virtual assistant can be a game-changer for your business? Streamlining your returns and exchanges process can improve customer satisfaction and save valuable time. Discover how an e-commerce virtual assistant can help you take your business to the next level.
If you run an e-commerce business, you very well know that a whopping 30% of all products purchased online are returned. While the statistic for exchange is not known yet, it won't be too far away from this figure.
Now there are certain retailers who wish to eliminate returns and exchanges altogether by making this process difficult for their customers. After all, every return and exchange costs them and also poses a managerial challenge.
So, instead of streamlining and refining their returns and exchanges process, they discourage customers from initiating them by making them more complicated. Such a practice makes survival difficult and can also lead to them perishing from the market.
On the other hand, ethical e-commerce retailers like yourself invest in returns and exchange management. Also known as reverse logistics, returns management is just a fancier term for a series of processes through which your end-customer can easily return or exchange their product.
Several e-commerce businesses, especially smaller outfits, find that one of the best ways to facilitate their swift returns and exchanges for their customers is by hiring an e-commerce virtual assistant.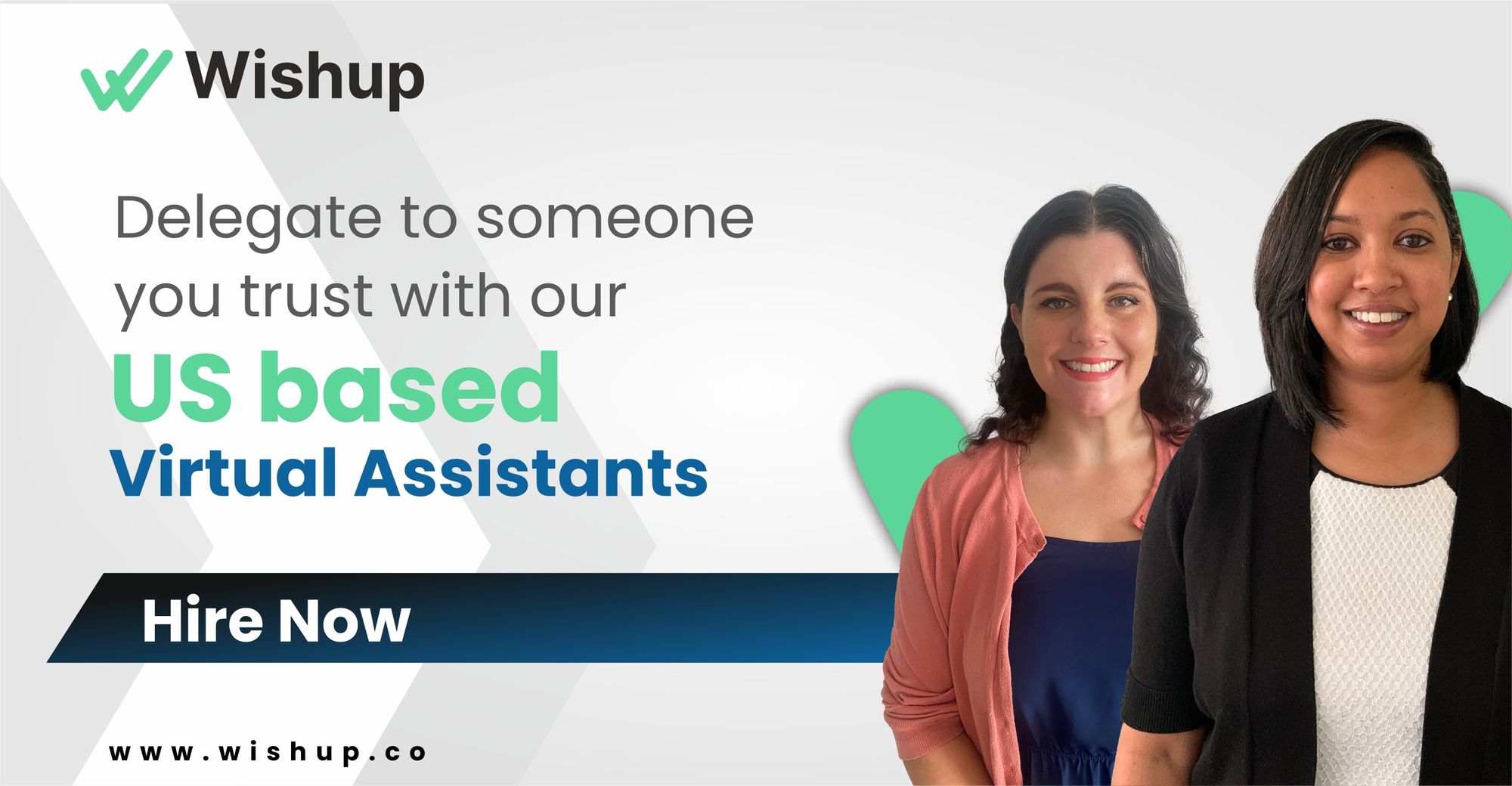 Who is an e-commerce virtual assistant?
In a nutshell, they are seasoned remote assistants who specialize in streamlining and refining your returns and exchange processes. From laying down policies in this regard to tracking every return, refund, and exchange, there's a lot they can do efficiently. And this is true for any of the three types of e-commerce businesses you run.
E-commerce virtual assistants perform a series of tasks outlined in the next section for:
B2B e-commerce customers (sites like Shopify).
B2C e-commerce customers (sites like Amazon – "we will extensively talk about this space as it experiences the highest number of returns and exchanges").
CtoC or Consumers to Consumers (sites like eBay).
Should you get one or more?

Short answer? Yes, you should get one or more

For you and your teams, hiring one or more ecommerce virtual assistants means less administrative load. This leads to you investing more time and effort in accomplishing your core tasks, such as identifying new business opportunities, analyzing risks, scaling your e-commerce brand, creating personalized marketing campaigns, and much else. So, yes, the role of a virtual assistant when it comes to returns and exchanges is critical.
Bear in mind that it is your policies around these two things, namely, returns, and exchanges, that influence your customer retention rate and customer lifetime value (CLV). Why? Simplifying returns and exchanges is indicative that the brand cares, which is why you won't lose customers with grievances, and they will confidently buy from you again.
Even if a customer doesn't like what they purchase, but you offer a swift turnaround through these two things, you will significantly boost your overall customer experience or CX.  
Isn't that what all companies on planet Earth want, anyway?
How do remote e-commerce assistants streamline the refunds and exchanges process?
Here are five ways in which virtual e-commerce assistants can champion refunds and exchange for your e-commerce business.
1. They perform a returns and exchanges audit
This is key to reducing your rate of returns and exchanges, positively affecting your profitability. One of the primary e-commerce assistant's tasks is to analyze why a request for return or exchange arose in the first place.
E-commerce virtual assistants often gather this data by reading the forms filled by customers when they initiate a return or exchange request. After observing these request forms daily, they may divide this data into two types of returns.
Controllable returns
These include returns caused due to:
A lack of proper product descriptions on your website.
Delayed delivery.
Poor packaging leading to product damage (this can also be grounds for an exchange)
A manufacturing defect.
These levers are usually within your control. By improving them, you can lower your return rates, which are easier to manage. But you simply don't have enough time to gather this information. An e-commerce virtual assistant can figure out these causes and inform you, so you can coordinate with the heads of specific teams to reduce your return rate.  
Uncontrollable returns
These are returns that you can't really do much about. For example, a customer might initiate a return because they had a change of heart. However, know that fewer returns fall under this category. So, your ecommerce virtual assistants may tackle this for you on the policy level.
Similarly, e-commerce virtual assistants also study the key reasons behind exchanges. Even though exchanges cost less than returns, the company still pays its logistics partner to make them happen.
Typically, there are two most popular reasons behind an exchange.
The size doesn't fit.
QC was not properly done, and you sent a damaged product (this may lead to both return or exchange).
To counter this, virtual assistants may recommend better photography and videography, so users have a sound idea of the size and fit of your product. This is quintessentially applicable to e-commerce fashion and accessories retailers.
Circling back to returns. Once they understand the balance between controllable and uncontrollable returns, they can inform their superiors to put policies in place, especially if the number of controllable returns is high. Depending on the autonomy provided to the e-commerce virtual assistant, they may also draft one for you.
Can an e-commerce virtual assistant draft a returns and exchanges policy? To find out, refer to our next section.
2. Draft a returns and exchange policy
No matter how hard you try, your returns and exchanges will never turn to zero. But they could become swifter for you and your customer if only you had the time and expertise to draft a company-wide returns and exchanges policy. Fret not, for an ecommerce virtual assistant can!
After auditing your ecommerce website's controllable and uncontrollable returns and studying the nature of exchanges, an ecommerce virtual assistant can draft a universal and transparent return and exchange policy.  

H&M's returns and exchange policy is detailed – something a virtual assistant can do for your brand
A clearly laid out returns and exchanges policy brings you and your customer on the same page and helps you avoid conflicts down the road. In addition to drafting one, your ecommerce virtual assistant is also in charge of making it easily accessible to your customers through the web portal. They may also recommend that your packaging team enclose a hard copy of the same with the customer shipment.

Your virtual e-commerce assistant, at the time of defining a returns and exchanges policy, will include all conditions, deadlines, and acceptable reasons for exchanges and returns. Depending on a review of the nature of returns and exchanges, they may shorten the time window for returns. This is specifically to reduce uncontrollable returns.
Safe to say, there are several nuances that go into concocting a detailed returns and exchanges policy – something a dedicated ecommerce virtual assistant can do better than you.
3. Create tickets and dockets for returns and exchanges
Having a dedicated e-commerce assistant for collating all manual or auto-generated returns and exchange requests will help your relevant teams process them quickly.
Why is Speed critical here? Studies show that a whopping 88% of customers will go AWOL on you if you take too long to issue a cash or credit refund or exchange a product. Now, this may not bother you, as you will acquire new customers. But here is the problem with this philosophy!
Another study reveals that at least 77% of customers whose returns or exchanges were not processed on time are barely likely to recommend your e-commerce portal to their social circles. In fact, they may badmouth it altogether. This puts your brand's equity in grave danger.  
You can easily avoid these scenarios with the help of an ecommerce virtual assistant. Imagine a dedicated professional reviewing return and exchange requests and red-flagging the ones that are about to cross the 7-day mark. They are also adept at creating return and exchange email templates.  
E-commerce virtual assistant creating an email template for you to respond to a refund request
E-commerce virtual assistant creating an email template for angry customer refund requests
4. Help calculate the average cost of returns
Why is this important? Because it can help you identify key areas where you're draining money, thus refining and optimizing your return and exchange process.
Perhaps you have an expensive logistics partner, or the contract you have with them needs revision. You can't gain these insights unless you have someone calculating the average cost of returns.
Simply put, your ecommerce virtual assistant can help you assess how much returns and exchanges impact your bottom line. They may do this by checking parameters like the price of reverse logistics, the number of working hours spent managing exchanges and returns, communicating live status with customers, and restocking items.
Such calculations award valuable insights. For instance, suppose your virtual assistant finds out your cost of returns is the same as creating and couriering a new product. In such a case, issue a refund and let the customer keep the product. This way, you will save on the added cost of return shipping, which will be over and above the cost of issuing a refund.
Alternatively, your calculations can prompt you to charge customers for reverse shipping. But bear in mind that 79% of customers won't purchase from online stores that do this.  
Simply put, there is a lot you can do to influence your returns and exchanges process if you have an ecommerce virtual assistant assessing the average cost of returns.
5. Collect and report feedback specific to returns and exchanges  
Last but in no way least, an ecommerce virtual assistant performs the instrumental task of collecting, consolidating, and reporting feedback on your returns and exchanges process. This feedback is not always about validating the current return and exchange process but also to correspond with special case customers.
Virtual assistants can do this over a call or by corresponding through email. This is especially useful for small ecommerce businesses, where they have a small customer base and not enough cash to burn on setting up an elaborate customer grievance cell.

Want to hire an ecommerce website assistant right this instant?
Find one at Wishup.co.
We offer top-dollar remote staffing solutions, including ecommerce virtual assistants. But why should you hire from us? Because we are not just another intermediary between you scouting remote assistants and us providing their contact details. All virtual assistants listed on our website are pursued and trained by us. They are top-of-the-order seasoned assistants who can help you with various tasks.
Here are the top 7 benefits of hiring a virtual assistant from Wishup:
Access to global talent - you shouldn't miss out on top talent simply because of geographical restrictions. With Wishup, you don't have to! Our staff base comprises of experienced individuals from both India and the US. So, hire one based on your interaction with them and not their location.
High-quality and pocket-friendly service – if you think hiring from Wishup will burn a deep hole in your pocket, think again! We are here to support all types of businesses, regardless of their financial size. This is precisely why we offer a level playing field by keeping our costs low. How low? You can hire a virtual assistant through us at just $9 an hour, which is $20,000 annually. This is much lower than a full-time assistant's salary, which can be as high as $75,000 annually.
Hire well-trained professionals – we're sure by now you're wondering about the time and cost required to train a remote assistant. Sure, you may need to give them a quick orientation, but that's about it. We train our professionals in-house, which significantly reduces their learning curve. Add to it, our in-house trainers train them in over 70 tools and conduct extensive workshops to help them hone their skills further.
24-hour onboarding process – bid adieu to the pain associated with completing an entire recruitment cycle – from shortlisting to interviewing to onboarding. After a free consultation with Wishup, your virtual assistant can come to work with you within 24 hours. Our subscription paperwork is straightforward and does not take long to go through.
Enjoy a risk-free trial period – not sure if you want to subscribe to our services full-time? Worry not; try our services for 7 days, and get your money back if you're not satisfied. However, if you're satisfied with the results, subscribe further.
Instant replacement available – even after subscribing to our services you are unhappy with the hire, reach out to us for an instant replacement, no questions asked. Our quick replacement policy ensures that your work is not disrupted.  
Hire vetted professionals – we understand the importance of your company's privacy and confidentiality. And your virtual assistant will be privy to it in terms of access to the backend of your social media handles, admin dashboards, etc. This is precisely why we run a background check on them and get them to sign NDAs before they come to work for you.  

Hire a virtual assistant from Wishup in three simple steps
Before we go
Exchange and return can seem like an overwhelming task, and it is; unless you have a dedicated virtual assistant helming this part of your business. With the help of these entities, you can learn more about this process and, thus, reduce pilferage and losses while boosting customer experience.
With a clearly laid out returns and exchanges policy executed promptly, you may even inspire customer loyalty. Leverage all this and more by seeking the help of an ecommerce virtual assistant.
Book a free consultation by dropping an email at [email protected]