One of the most powerful digital marketing channels that businesses can adopt is email marketing. However, it is important to plan your email marketing campaign carefully to reap the benefits and make it a huge success. An email assistant can help you with that.
Email templates play a significant role in email marketing. Modifying an email template is important as it presents you with the advantages of customization and, more importantly, personalization. Stripo is a tool that virtual assistants can use effectively to modify email templates. Let's take a closer look.
Image credits: callbox
As you can see, email marketing boasts an ROI of 4300%. All the stats presented here should convince you why you should adopt email marketing.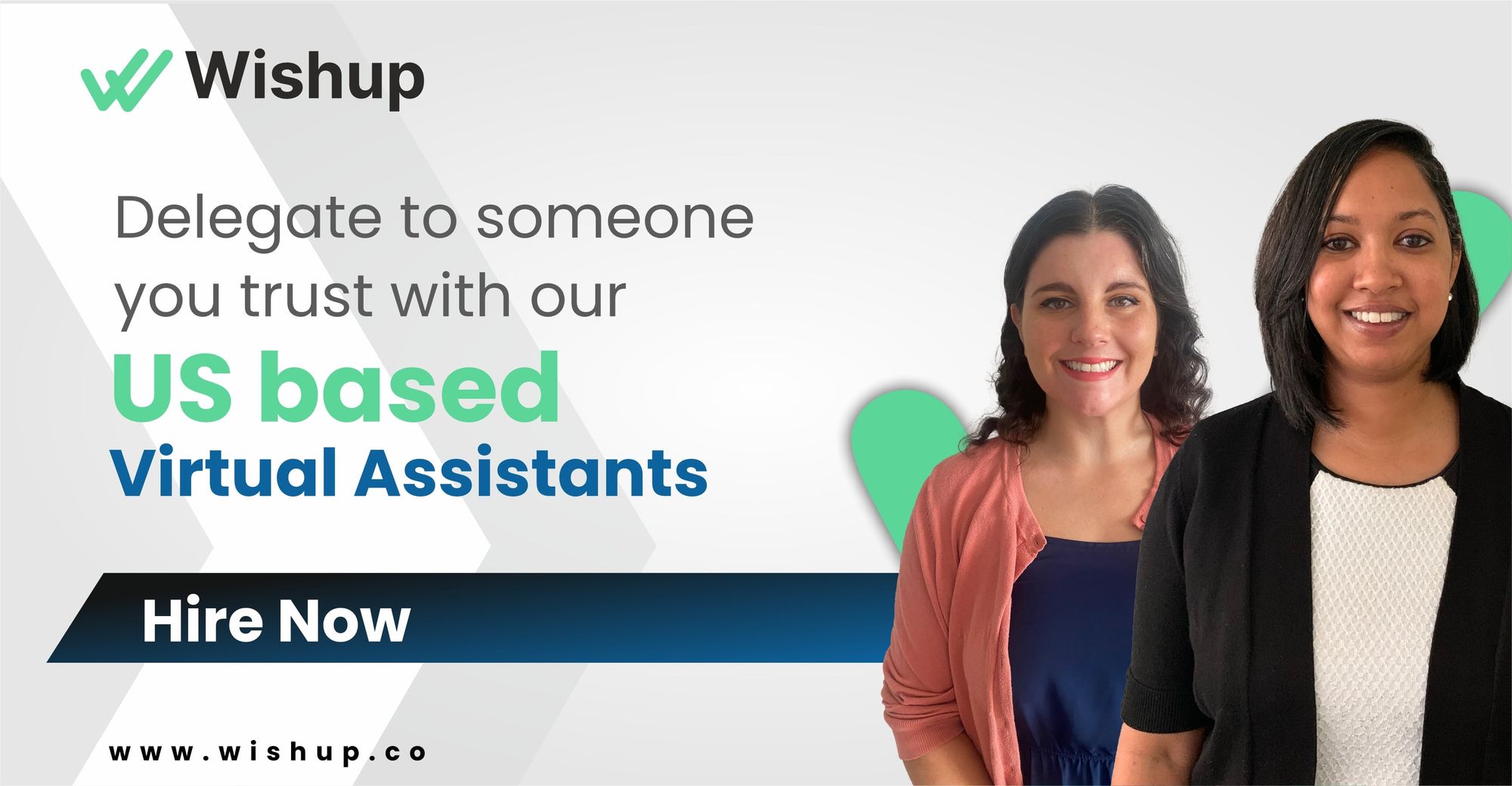 How a virtual assistant assists with email marketing
Hiring an email virtual assistant can be a great way to handle your email marketing tasks. They can help you with everything from managing your email lists and scheduling campaigns to responding to customer inquiries and optimizing content for better engagement. Of course, the key to successful email marketing lies in all the little details, like the quality of your list, the relevance of the content, and the design of the email. All these things come together to make or break the success of your email marketing strategy.
Email template and the benefits it offers
An email template is a pre-designed and pre-written email message that can be used repeatedly for various purposes, such as introductions, follow-ups, promotions, newsletters, and more. Email templates are often used by businesses, organizations, and individuals who send frequent and similar emails. Email templates can help you save time, streamline your communication, and achieve better results in your email marketing efforts.
What is the need for modifying an email template?
There are many reasons why you may want to modify email templates, all of which can contribute significantly to your email marketing efforts.
Brand visibility: You can give your emails a unique spin by customizing their look and feel to match your brand's visual identity. This makes them instantly recognizable to your readers and is a great way to show off your brand.
Increased engagement: If you give your emails a makeover, making them look more interesting and exciting, you're more likely to get people to open them up and take action, like buying something or filling out a form.
Personalization: By customizing your email templates, you can create emails that are tailored to different groups of people. This could be based on their hobbies, where they live, or how they act. By doing this, you're likely to get more people interested in what you have to say, and the outcomes are likely to be even better.
Efficiency: Sending emails with templates makes life a lot easier. You don't have to start from scratch every time you want to send something out - you can just reuse design elements and copy, saving you time and effort.
Modifying email templates can be a great way to give your emails a professional look and make sure they're doing their job of building relationships with your audience and driving results.
Image credits: optinmonster
As you can see, the power of personalized email marketing just cannot be ignored. These statistics prove that.
Stripo - A simple yet powerful tool
Stripo assists with professional-looking emails. The drag-and-drop editor makes it very easy to add and edit text, images, buttons, and other design elements to create captivating emails that look good on any device. Plus, you can take advantage of their advanced features, such as interactive elements, AMP email support, and integrations with popular email marketing platforms.
Stripo can help boost a business no matter its size. Apart from email design, Stripo also offers collaboration tools that let teams work together on email templates, give feedback, and make sure designs align with brand standards. With Stripo, you can craft powerful emails that will engage your readers and help you get better conversions.

How a virtual assistant modifies email templates using Stripo
Here's how a virtual assistant modifies email templates using Stripo:
The email template that needs to be modified is selected.
Changes are made to the text, images, and other content using the drag-and-drop editor. VAs who are proficient in coding may also use the HTML code editor.
After making the changes, the email template is saved and then exported as a file.
The exported file is taken and plugged into the email client or email marketing platform to update the email template!
Virtual assistants can use Stripo's collaboration and approval tools to work with their team or clients on modifications for email templates. They can get feedback before locking down the design.
People also ask
How do you change an email template?
Changing an email template isn't too complicated – it just depends on the service or software being used. Generally, you'd just head to the template editor, make the edits you want to the text, formatting, and images, and then save it. Depending on the platform, though, the steps might be different. You can check out the instructions or get help.
2. How do I use Stripo email?
Follow these simple steps to get started with Stripo email::
Create a free Stripo account - it's easy and only takes a few minutes.
From the large variety of templates in the library, pick one that suits you best, or you can start from scratch.
With the drag-and-drop editor, you can give your email a personalized touch by adding text, images, buttons, and other elements. It's a great way to make your message stand out.
You can customize your email by altering a few settings, like the subject line, who it is from (name and email address), and the preheader text.
Take a few moments to review your email and make sure it looks and functions the way you want it to.
You can either export the email to your favorite email service provider or save it as an HTML file.
3. How does Stripo work?
Stripo is a very useful email design platform that makes creating professional email templates a breeze. All you have to do is drag and drop elements to customize your template – it's that simple. Want to learn more about how Stripo works? Here's a quick overview.
Template: You can choose from Stripo's library of customizable templates or create your own from the ground up.
Customize: If you're looking for an easy way to create the perfect email template, Stripo's drag-and-drop editor has got you covered. With it, you can add and edit text, images, buttons, social media links, and more. Plus, you can customize the colors, fonts, and other style elements to make it just the way you want it.
Set up email: You can customize your email by editing its settings, like the subject line, sender name and address, preheader text, and more - all of which affect how your email looks to recipients.
Preview and test email: With Stripo, you can make sure your email looks great for all your subscribers, no matter what device or email client they're using. Plus, you can also test out all the email's features, like links, buttons, and forms.
Export email: Once you're all set, you can export your email to your favorite email platform or grab the HTML and use it in your own email marketing program.
4. How can I improve my email template?
Want to make your email template more effective? Here are some tips to help you out:
Write a clear and to-the-point subject line.
Ensure the email is mobile-friendly.
Go for a sleek and uncomplicated look.
Include images - they can really help grab people's attention.
Include a standout call to action.
Make sure your emails have a personal touch. Writing in a friendly, casual tone will help your message stand out and show that you care.
Try it out and see what works best. Optimization is key.
How WISHUP can help with hiring a VA who can take care of email management for you
WISHUP provides access to a pool of pre-screened virtual assistants who specialize in email management. We'll help out with the recruitment process, from writing a job description to shortlisting and interviewing.
Plus, we give you a dedicated account manager to make sure your VA is up to the task. You'll also get the tools and resources you need to collaborate with them, like time tracking, communication tools, and project management software.
It's all part of the WISHUP experience! Write to us today at [email protected] for a free consultation on our email management services. Be it VAs for emails for customer service or customer support emails, if you are looking to hire an email manager, Wishup has you covered.
Conclusion
A virtual assistant can craft amazing email templates with Stripo's help. They can customize the existing templates or build brand-new ones from scratch. Stripo's collaboration features make it possible for the VA to share the templates with the client, get feedback, and make changes in real-time. This way, virtual assistant email management services can help you create professional and engaging email templates.
So what are you waiting for? Book your free consultation right now, or drop us an email at [email protected] for more details!

Subscribe to Wishup Blog | Remote Teams | Remote Employees
Get the latest posts delivered right to your inbox