Personal Assistant Tasks And Benefits: One-Stop Solution In 2023
A survey revealed that business owners spend over 68% of their time handling day-to-day tasks and solving trivial matters. In this blog post, we will delve into the tasks you can delegate to a personal assistant. We will also talk about the benefits of hiring one.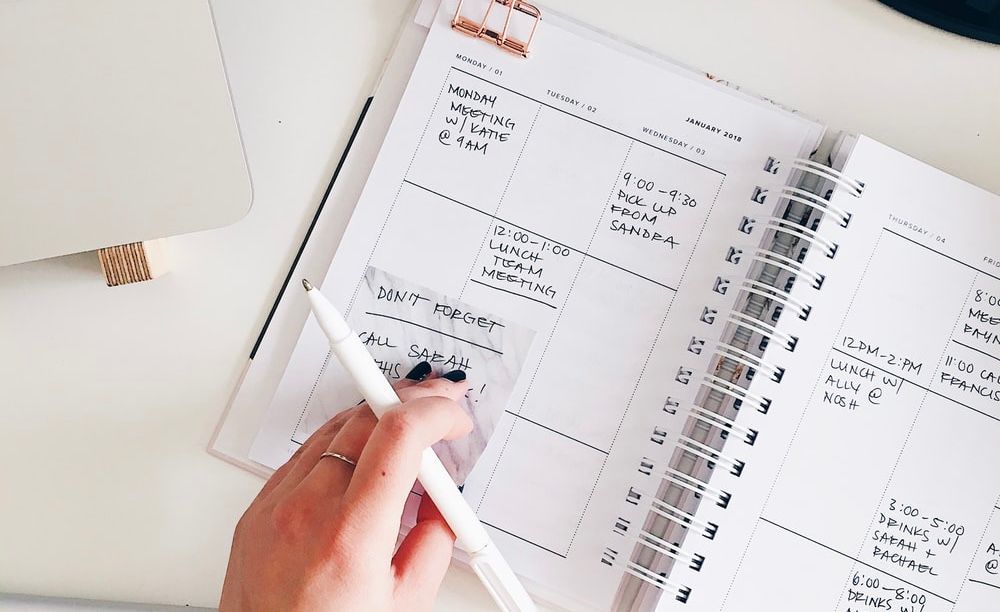 In today's hectic business world, entrepreneurs have a lot on their plate! Did you know that 77% of working Americans experience burnout at their Jobs? From administrative tasks and finance management to business growth, it can be a lot to handle. A survey revealed that business owners spend over 68% of their time handling day-to-day tasks and solving trivial matters. Only 32% of their time goes to actually growing their business.
That is why hiring a personal assistant and making the most of virtual assistant tasks are important. They provide invaluable support, manage daily business tasks, and help entrepreneurs stay on top of their tasks so they can focus on the bigger picture. An Assistant Helps Maintain a Healthy Work-Life Balance.
In this blog post, we will delve into the tasks you can delegate to a personal assistant. We will also talk about the benefits of hiring one. Read on!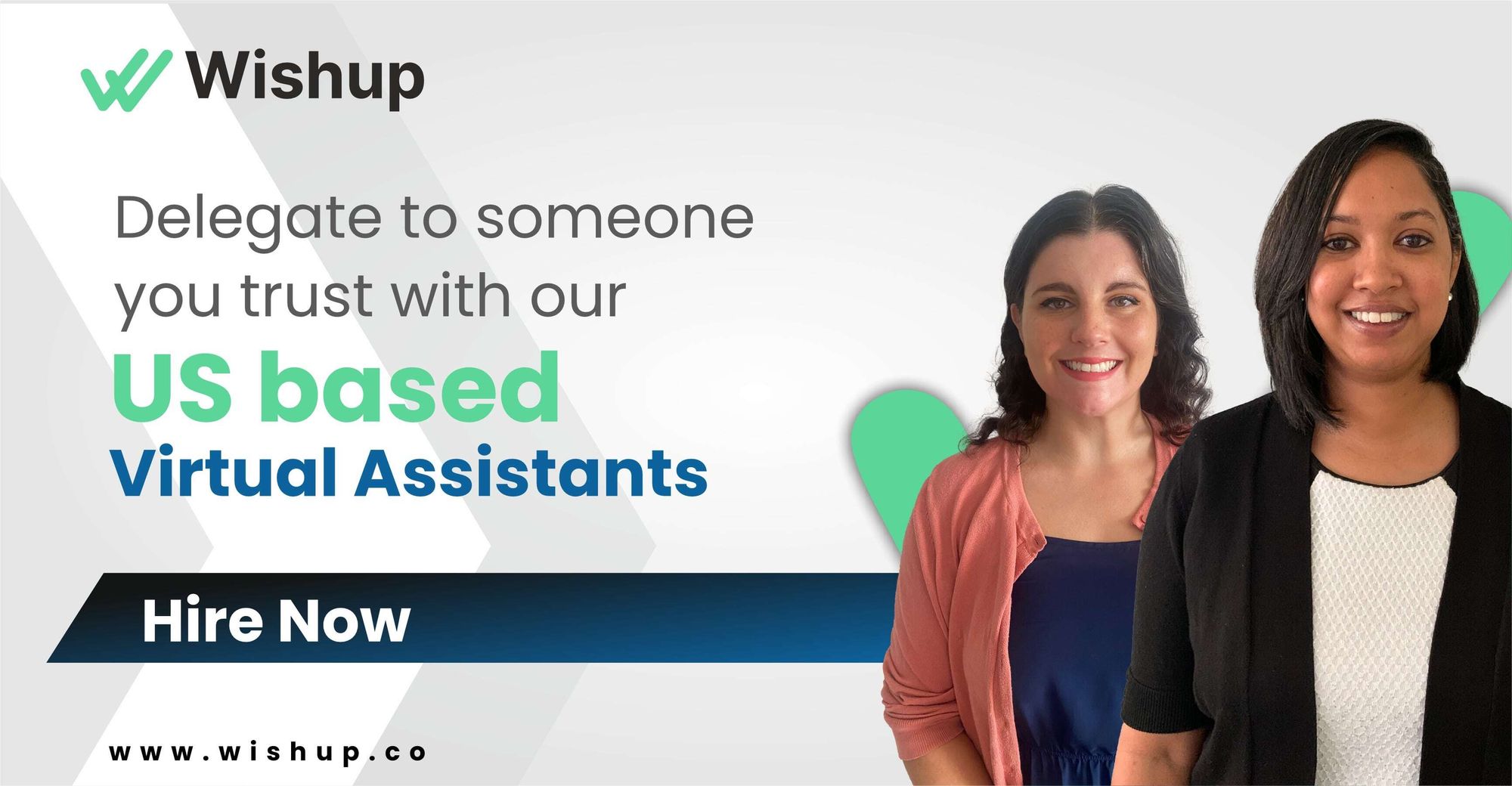 What is a Personal Assistant?
A personal assistant is a jack of all trades. They are skilled and trained professionals who provide administrative support for their employer or client. They can help with both personal and professional tasks.
From helping you manage your calendar to scheduling appointments and making travel arrangements, the roles of a personal assistant depend upon the individual needs of their clients. If you are looking for someone who's flexible and can switch up their skillset, hiring a personal assistant can be a great choice!
What Does Personal Assistant Do?
A personal assistant is a professional who helps entrepreneurs with their day-to-day responsibilities. They provide administrative and clerical support, manage their schedule, handle correspondence, make travel arrangements, and do anything else they might need.
As a busy business owner, you can delegate various tasks to them and free up your time. This lets you focus on the bigger picture instead of getting bogged down in the small stuff.
Qualifications required for a Personal Assistant
To get started as a personal assistant, one typically requires the following qualifications:
High school diploma or any other equivalent education degree
Certification or degree in business administration, office management, or a related field
Good communication, time-management, and organizational skills
Proficiency in computer applications such as Microsoft Office, Email, and more
Prior administrative or executive assistant experience can be an added advantage.
What tasks can you delegate to your Personal Assistant?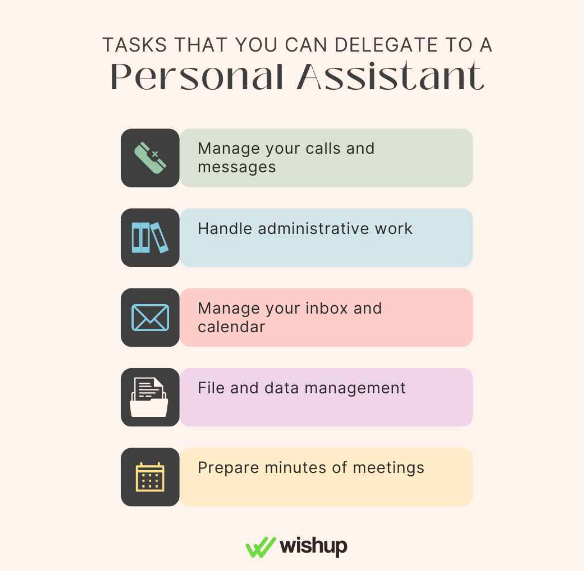 If you're an entrepreneur, delegating tasks to a personal assistant can be a great way to help you stay focused on the growth of your business. They can take care of all sorts of tasks, from basic administrative stuff to managing projects to coming up with creative solutions. Having a virtual assistant on your team can help you understand how to delegate tasks and divide responsibilities among individuals.
That said, let's have a look at the personal assistant tasks list:
Calendar Management - Your online personal assistant can handle your appointments, meetings, and other important events. They can also keep you informed of cancellations and rescheduling of appointments, which you might not keep track of with so many other things to handle on your plate.
Hotel/Travel Reservations - Making travel/hotel bookings can be tedious if you need to travel frequently for work. When you hire a remote personal assistant, they can take care of all your travel arrangements for you, from booking flight tickets to hotel reservations, taxi arrangements, and even booking tables at restaurants.
Inbox Management - If sorting through hundreds of emails daily keeps your focus away from growing your business; you can delegate this job to your remote personal assistants. They can filter out spam and unwanted emails and ensure prompt and timely replies to customer emails.
Proofreading and Editing - Preparing white papers, presentations, and official mails need complete attention. An online personal assistant can be of great assistance to you in this task. They can proofread your documents for errors and make edits whenever necessary.
Excel Spreadsheets - Though making excel spreadsheets daily may not be under your list of skills, it's an inevitable part of running a business. However, one of the most important tasks of a personal assistant is mastering spreadsheet formulae to create quicker and more accurate reports.
Presentations - Like Spreadsheets, personal assistant roles and responsibilities also include making PowerPoint presentations that are both informative and engaging at the same time.
Invoicing - If you find keeping track of financial records taxing, you can hire a virtual personal assistant to help you prepare invoices, bills, expense reports, and handle reimbursements.
Data Entry - Whether it's form filling, survey collection, email processing, or online data processing, your remote assistant can help you with ensuring your client database is constantly updated.
CRM Management - When you hire an outsourced personal assistant, they're usually individuals with some previous administrative experience, making them great customer relationship managers. They can help you improve customer loyalty, customer care, and communication.
Research - If your business requires in-depth information for new products, current trends in the market, and more, you can hire a personal assistant to research the same for you.
Communication - One of the top duties of a personal assistant involves helping you keep co-ordinate and relay important information to other people within or outside the company.
Project Management - With the tightly-packed schedule you have as a business owner, you may forget to check on the progress of your various projects. A remote assistant can correspond with multiple departments and ensure that all your projects are running smoothly.
Employee Recruitment - You can delegate tasks like resume shortlisting, interviews, and background checks of potential employee candidates to your personal assistant.
Onboarding/Training - Post hiring new employees, a remote assistant can help ease the new hires into their new positions, brief them about the company, and train them about their daily duties. They can also assist them with any doubts and queries in the initial few weeks of their jobs.
Minutes of Meeting - You can have your remote assistant on call during meetings or record the session and send the file to them later to send you detailed minutes of the meeting.
Refund Management - You can entrust your virtual personal assistant with the task of corresponding with clients regarding returns and refunds to make sure your client remains happy with your company's service.
Invites and Thank You Cards - With the festive season right around the corner, you can delegate the task of sending gifts, thank you cards, and event invitations to your online remote assistant.
Making Reports - Your virtual personal assistant can use data collected from clients' information and surveys to create detailed demographic reports to help you understand your clientele better.
Content Writing - Content is the best way to market your brand organically and grow a stable following on social media. Your remote personal assistant can write informative articles and blogs about current market trends and regularly update your website and social handles. That will also make your site look more professional.
SEO Content - Search Engine Optimization is a branch of content writing that involves inserting specially curated keywords into your content to improve your search engine ranking and drive more traffic to your site. An online personal assistant with a background in marketing can help you achieve that goal.
Community Engagement - Replying to comments, checking direct messages, and interacting with your online audience is also a big part of marketing your brand. While it's understandable that you can't constantly monitor your brand's online presence with your busy schedule, a remote online assistant can do it for you.
Ideation and research - An online personal assistant can help you research the recent market trends in your industry and come up with exciting anf interesting content ideas that are bound to put you on the map.
Video Editing - Similarly to images, videos are also becoming a popular form of marketing, especially on Instagram, where short 15-second reels reach the broadest range of audiences compared to photos. You can hire an assistant to edit fun and creative videos for your brand.
Social Media Calendar Management - A remote personal assistant can help you plan content for your social media for the month ahead and research the current marketing trends to ensure that your content is relevant and engaging.
Social Media Advertising - Advertising on social media like Facebook, Instagram, and Twitter is a great way to connect to new audiences. An assistant can help you create targeted ads to make sure your content reaches the right audience.
Webinar Assistance - With the world shifting towards a digital communication module since COVID-19, you can hire an assistant to help you conduct webinars and video meetings.
Press Releases - An online personal assistant can help you create official statements and announcements for public release in the appropriate format.
Email marketing - While gaining new clients is important, retaining the loyalty of old clients is equally crucial for any business. A remote executive assistant can help you create click-worthy email campaigns that make people want to visit your site.
Participation in Forums - Commenting on various other pages and forums is a great way to establish a brand presence outside your social media handles and make people aware of your brand and products.
Influencer Marketing - This is a recent form of marketing, where you reach out to social media personalities and influencers to promote your product on their handles. It is a form of paid advertising to help you reach larger audiences.
How can you benefit by hiring a Personal Assistant?
1. Productivity
Hiring a virtual assistant can be a great way to up your productivity and efficiency. Let them take care of the tasks that you don't have the time for, and you can use your time to focus on more important things that can help your business grow.
2. Concentrate on growing your business
Hiring a personal assistant can free you up to focus on the bigger goals of your business and make decisions that will help it succeed. You don't have to worry about managing tedious and monotonous administrative tasks, so you can concentrate on taking your venture to the next level.
3. Makes work easy
A huge benefit of having a personal virtual assistant is that they can take some of the pressure off of you and make your work easier. They can help you manage your time better by setting up meetings, keeping your schedule in order, and organizing your emails. This can make a huge difference when it comes to reducing stress and helping you stay on top of your tasks.
4. Enhance your skills
A personal assistant can be a great way to expand your skillset and broaden your outlook. They can provide innovative ideas and teach you different methods you might not have thought of before.
5. Increase online presence
Personal assistants can lend a hand when it comes to managing your social media accounts, running email marketing campaigns, and other online marketing activities. They can help boost your online visibility, make your brand recognizable, and attract more customers.
6. Balance work and personal life
Having a personal assistant can be a great way to help you find the balance between work and personal life. They can take care of the tedious admin stuff, so you can devote more time to your loved ones, hobbies, or whatever brings you joy.
Where can you hire a Personal Assistant?
1. Virtual assistant agency
If you're a business looking for a personal assistant, virtual assistant agencies are the way to go! You can pick from a whole team of skilled and experienced assistants. They can help you with various tasks, ensuring you get the best service.
2. Freelancer platform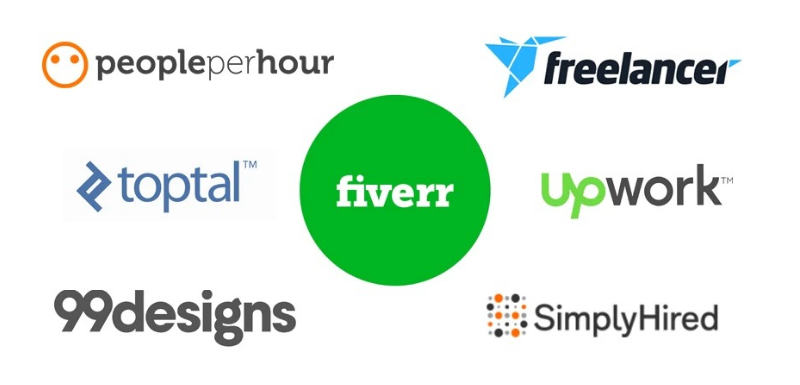 If you're looking for a personal assistant, opting for freelancing platforms like Upwork, Fiverr, and Freelancer.com can be a good choice. You can look at different profiles and pick the one that best meets your requirements.
3. In-house assistant
If you've got the resources, you can also consider hiring an in-house PA.
To find the right person, you can post job openings on job boards, hit up recruitment agencies, and interview potential candidates to find the perfect fit.
Wishup: The ultimate solution for all your personal assistant needs
Are you in search of a reliable virtual assistant service provider? Look no further than Wishup! Our extensive range of personal assistant services makes us the perfect destination to meet all your needs.
Here are some of the reasons why Wishup is the ultimate choice:
1. Easy on the pocket
As your virtual assistance service provider, Wishup won't break the bank. We offer top-notch, budget-friendly, and competitive virtual assistant services starting at just $999 a month.
2. Quick onboarding
Getting started with Wishup is a breeze! Our 24-hour quick onboarding process is super simple, so you and your virtual assistant can be up and running in no time.
3. No training issues
At Wishup, our virtual assistants are fully-trained professionals. They are trained in-house in 70+ no-code tools, so there's no need to spend time on training - you can assign tasks and start seeing results right away!
4. Best talent
At Wishup, we strive to bring on the cream of the crop when it comes to talent. We only hire the top 1% of our applicants, ensuring you get the best virtual assistants that fit their individual needs and wants.
5. Data security
Wishup has got you covered when it comes to data security and confidentiality. We use the latest encryption and security protocols to ensure everything is safe.

7. Dedicated account manager
We are all about ensuring our customers are satisfied and cared for. That's why we provide round-the-clock support via a dedicated account manager, so you can rest easy knowing we're always here for you.
8. Instant replacement policy
If you're not happy with your virtual assistant for whatever reason, don't worry. Wishup has your back with our speedy replacement policy so that you can get the best services without any hassle.
9. 7-day trial with a money-back guarantee
If you're unsure whether Wishup's services are right for you, don't worry! We offer a 7-day trial with a money-back guarantee, so you can give it a try and decide if it's what you need.

Conclusion
To sum up, hiring a personal assistant in 2023 could be a great way for entrepreneurs to maximize their time and increase their productivity. With the right qualifications and skills, a personal assistant can help entrepreneurs manage their daily tasks and responsibilities, freeing up time to focus on growing their businesses and improving their work-life balance.
If you are looking for a top-notch PA at affordable rates, Wishup a virtual assistant company has you covered! Schedule a free consultation with us at Wishup by clicking here. You can also drop us an email at [email protected].
Personal Assistant Tasks Frequently Asked Questions
1. What are the duties and responsibilities of a personal assistant?
Personal assistant duties and responsibilities include different tasks, like arranging schedules, setting up meetings, booking trips, taking care of mail, and doing the general administrative stuff.
2. What does a Personal Assistant do?
Personal assistants help with various tasks - from managing schedules and booking travel to handling correspondence and organizing events. They also provide support with personal errands, doing research, and more.
3. What are the top skills for a personal assistant?
Successful personal assistants require various skills. For example, they need to be organized, manage their time well, communicate clearly, pay attention to the little things, juggle multiple tasks, and be able to use office software and tech. They also require special skills like bookkeeping, project management, or event planning, which can be a real bonus for employers.