How a Virtual Research Assistant Can Help You Research and Find the Best Products
Are you curious about virtual research assistants and how they can help your business? This article details everything you need to know about virtual research assistants and the research tasks you can outsource.
Mason went on to start a clothing business. He was confident with his products. He marketed his brand and did everything by the book, but things didn't go as planned.
The reason was simple - Mason failed to do proper market research. He didn't know who his clients were or their buying habits. He didn't know whom to target his marketing toward without a potential client base. This led to the ultimate downfall of his business.
Entrepreneurs are like captains of a ship but without a crew. They try to do everything by themselves due to financial constraints. This is what happened to poor Mason. He tried to handle everything independently, including research, which required a different skill set.
But what could he have done differently to avoid this mess? He should have hired a virtual research assistant.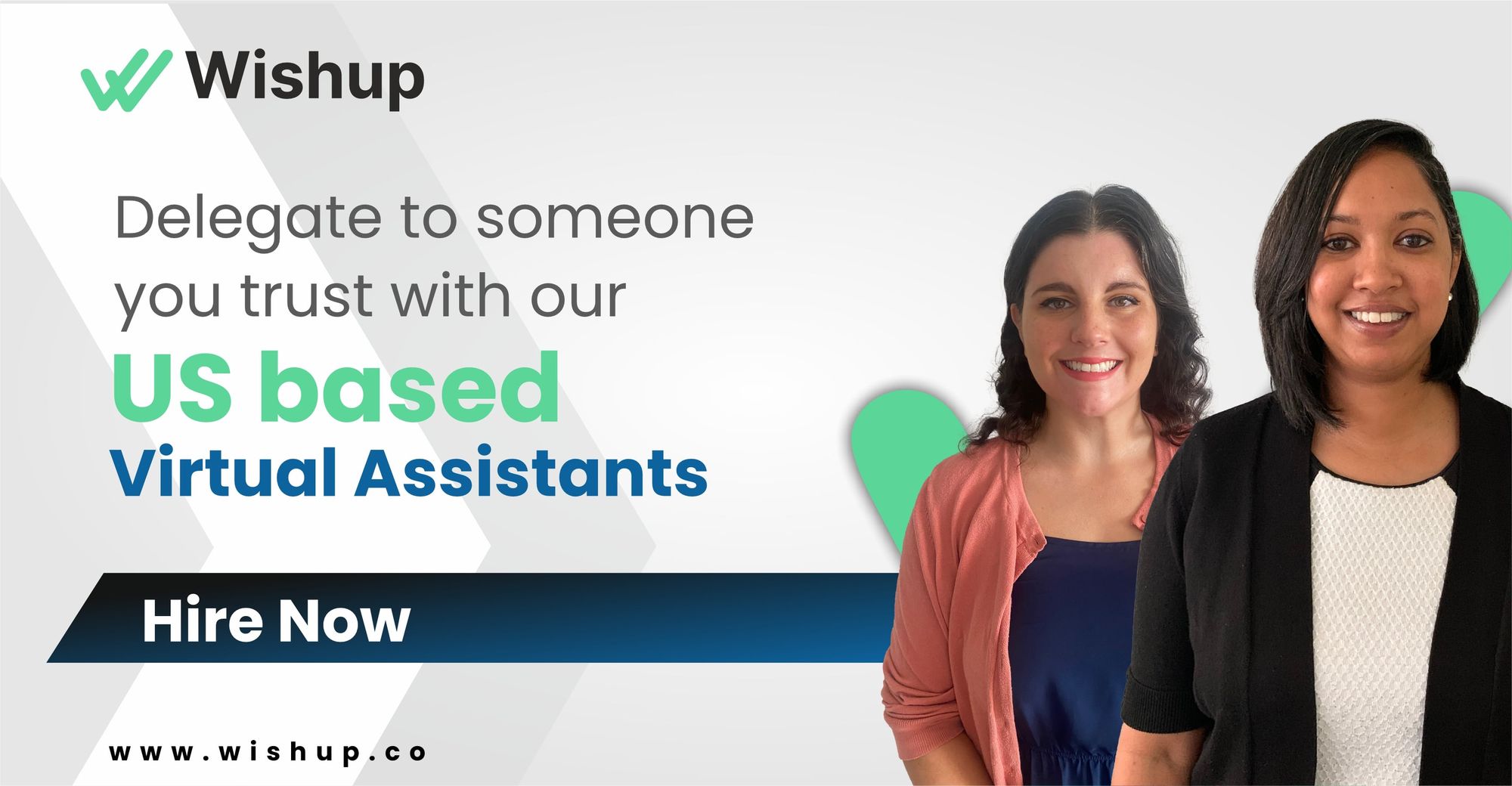 A market research virtual assistant helps entrepreneurs like Mason conduct in-depth market research, competitors research, and product research, so they can focus on what they do best - grow their business!
Are you curious about virtual research assistants and how they can help your business? This article details everything you need to know about virtual research assistants and the research tasks you can outsource.
So, let's jump right in!
How badly can research negatively impact a small business?

1. Losing out to competitors
Small businesses that don't conduct adequate competitor research can be at a disadvantage in the market. It's like playing a game without knowing the rules or the players.
Small businesses can miss out on opportunities to improve their products or services without knowing what the competition is doing. This results in lost customers, market share, and revenue.
2. Inadequate product
Poor product research can lead to developing and launching a product that doesn't meet customer needs. This can increase the risk of failure and damage the business's reputation. Moreover, a study by CB Insights found that 35% of startups fail due to poor product-market fit.
It's essential to conduct thorough research to ensure that a product meets customer needs and is worth investing in.
3. Ending up in poor partnerships
Poor research can lead to missed opportunities, such as failing to identify emerging market trends or potential partnerships. For instance, an entrepreneur that fails to conduct proper research before partnering with a supplier or distributor may end up with an unreliable or unethical partner, leading to reputational damage and financial losses.
Without thorough research, small businesses can miss out on valuable opportunities to grow and succeed in their industries.
4. Loss of reputation
Inadequate customer research can lead to a subpar customer experience, which can cause dissatisfaction and ultimately damage the business's reputation. According to a study by PwC, 32% of customers stop doing business with a brand after just one negative experience.
By neglecting customer research, small businesses risk losing customers and damaging their brand's image.
To overcome these problems, many businesses have turned to virtual assistants.
Why?
They provide a cost-effective solution for small businesses that may not have the resources to hire an in-house research team. In fact, virtual assistants help reduce operational costs.

Who are virtual research assistants?
A market research virtual assistant is a highly qualified professional who conducts business research tasks remotely. These tasks include market research, competitor analysis, product research, and customer research.
Another advantage of hiring a virtual research assistant is their flexibility. They can work on a project basis, hourly basis, or as needed, providing businesses with the flexibility they need to complete their research tasks.
Additionally, virtual research assistants are up to date with the latest online research tools. This allows them to provide high-quality work in a timely and efficient manner.
Simply put, a market research virtual assistant is like having your own personal Sherlock Holmes. But instead of solving crimes, they help you crack the code of business research.
Isn't it awesome?

Reasons to hire a virtual research assistant for your small business
1. Thorough market research
Want to expand your product line but unsure of demand? A product research assistant can help!
They will study the market, and they can suggest alternative or similar products based on your target market. They can even research and compare the other competitors selling that product. Then, based on that, you can devise your market strategy to market that product.
2. Identifying suppliers and manufacturers
A baker needs raw materials like eggs, milk, and sugar to make cakes and breads. They will have to go around to get the best deal, but this takes a lot of time.
As a small business owner finding the best supplier or manufacturer can be a daunting task. A market research virtual assistant makes it easier.
They use their research skills to find top suppliers and manufacturers for your specific business needs. They'll search online, make phone calls, and send emails to gather pricing and lead time information. With their help, you can make informed decisions and save valuable time.
3. Collect customer feedback
Every business needs to know what its customers think about their products. But going through every review is an uphill task for entrepreneurs.
A virtual research assistant can do this easily. They'll scour social media, review sites, and forums for product reviews and ratings. Then, they'll compile this information into a detailed report, giving you valuable feedback to improve your offerings.
4. Comparing prices and features of products
Are you looking for a coworking space or want to rent furniture? Why waste time when you outsource these tasks to a professional and trained product research assistant from Wishup?
Not only will they prepare a list of the most affordable places, but they can also identify discounts and deals on products you're interested in buying. Once they've gathered all the information, they'll send you a summary of the results, highlighting the top choices and additional options. This will save you time and effort, allowing you to focus on other important tasks.
With the help of a virtual assistant, you can make informed decisions daily.
5. Researching facts and figures
Do you find yourself spending hours in research to prepare a presentation?
Instead of wasting time and energy, let your VA handle the research for you. A virtual assistant can help you find facts and figures for your policies, presentations, or proposals. They can gather information from various sources and compile it into a report, giving you more time to focus on the crucial tasks at hand.
Did you know that your virtual research assistant can help you with personal research as well?
Whether you need to plan a trip or make a restaurant reservation, just provide your VA with the necessary details, and they'll handle everything for you.
Some people may assume hiring a virtual assistant is expensive, but that's not true.
Hiring a virtual research assistant doesn't cost much at Wishup!
At Wishup, you can hire affordable and reliable virtual assistant services for market research.
Our rates are competitive and offer complete transparency with no hidden fees. You can hire a product research assistant at rates as low as 9 USD per hour without breaking the bank.
Plus, you can scale up or down your virtual assistant hours as per your business needs without any long-term commitments.
With Wishup, you can access top-quality research support without worrying about costs.
Still not convinced? Let us make it easy for you.
What makes Wishup the best platform to hire a virtual research assistant?
At our company, we only hire the best virtual assistants. We're talking about the cream of the crop - the top 1% of all applicants. We're picky because we want to make sure we're giving our clients the best possible service.
Here are some reasons why our virtual assistants stand out:
1. Hassle-free onboarding process
Our virtual assistants have already been vetted and interviewed, so you can get started with them immediately. This means you can focus on growing your business instead of wasting time on the hiring process. Plus, we can get you onboard a VA within 24 hours!
2. Save cost on training
Training a new employee can cost you about $1250. But with our virtual assistants, you don't have to worry about that. Our VAs are already in-house trained so that you can save and invest that money elsewhere.
3. High data security
We take data security seriously. Our virtual assistants go through thorough background checks and sign NDAs before working with clients. So you can trust us to keep your data safe and secure.
4. Satisfied clients
We've got a 4.8 average service rating and countless happy clients. We've helped over 500 business owners with our excellent services. You can go through the client testimonials.
5. Pay only for what you need
Our pay-as-you-go model means you only pay for the work you need. No need to pay for extra services or hire full-time market research professionals. It's convenient and cost-efficient!
An added benefit of hiring a research assistant from Wishup is that just with three steps, you can hire a virtual assistant. Here are three steps:

Specify your needs
Schedule a free consultation
Onboard a virtual assistant


Grow your business - hire a research assistant today!
Running a business can be overwhelming, especially when you have to juggle various tasks at once. It's easy to feel burned out when you're constantly bogged down by administrative and research work. But it doesn't have to be that way!
Let a market research virtual assistant take care of the tedious tasks so you can focus on what you do best. By outsourcing non-core competencies, you'll have more time and energy to devote to growing your business.
At Wishup, we offer trained and skilled virtual assistants who can provide you with the support you need.
Book a free consultation with our team to hire a virtual research assistant, or mail us at [email protected] today!