Why should you hire a Virtual Assistant to keep your Database's Information safe and secure?
The protection of sensitive data is paramount to the preservation of a successful enterprise. A virtual assistant can help ensure that your database's information remains secure, allowing you to focus on cultivating a thriving business. Entrust your data to a trusted assistant. Learn more.
Is your database safe and secure?
Are you sure?
If you're not sure, you're not alone. A study conducted by IBM revealed that 83% of organizations experienced more than one data breach in a year. Not only this, but the average cost of a data breach was $4.35 million in 2022! Further, it takes an average of 287 days to discover and contain a data breach. Isn't all this incredibly terrifying?
What's even more terrifying is that you can't be sure that every bit of data in your database is safe. If you're not sure, then it's time to take action. Whether you're a small business or a large enterprise, painting top-notch virtual security for your database is essential. And an expert virtual assistant can help you do just that.
Whether you need to ensure the privacy of your customer data or the integrity of your product data, your virtual assistant can do the trick. In this blog post, we'll show you why hiring a virtual assistant is a great way to keep the information in your database safe and secure.
Read on!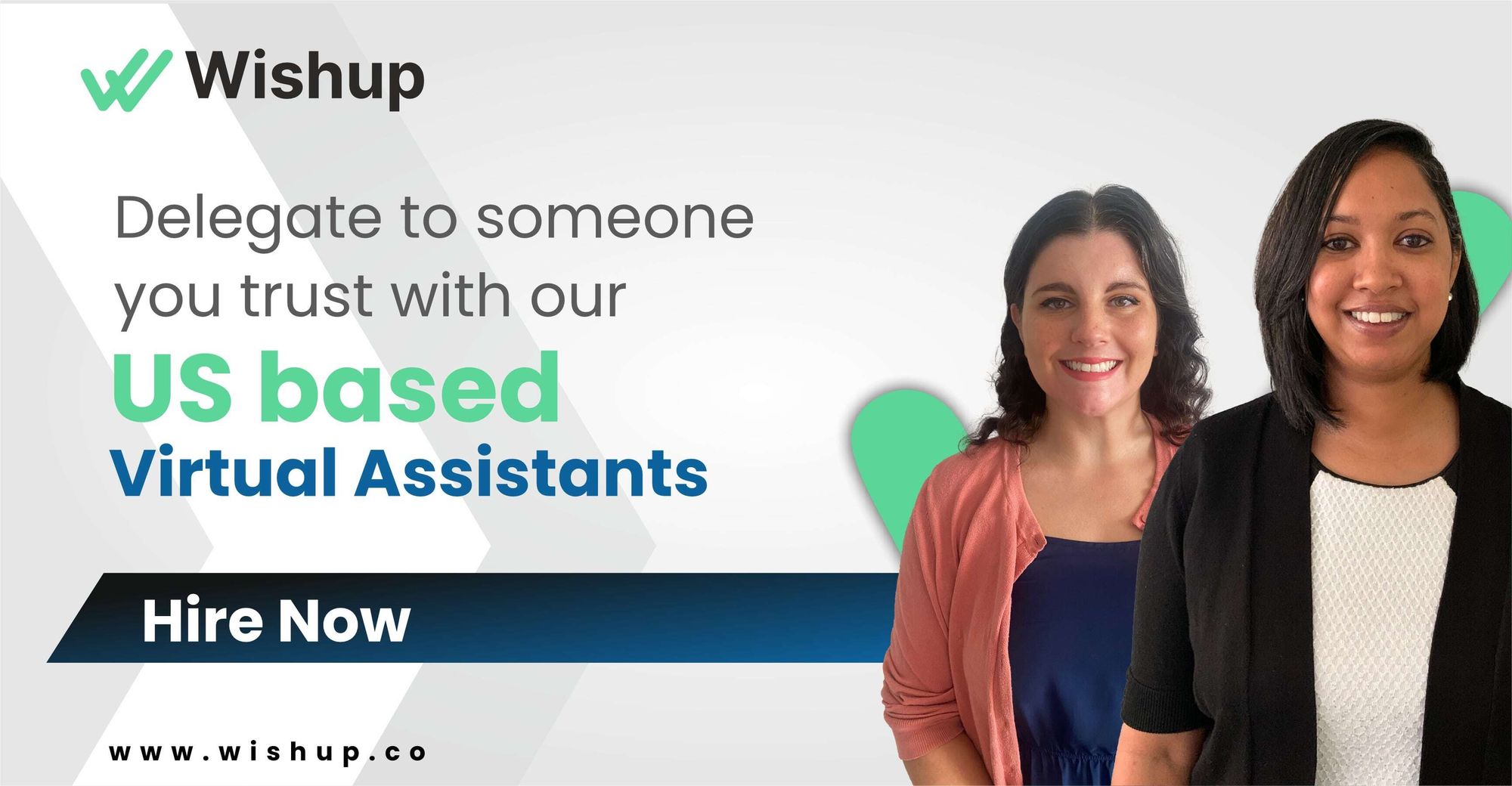 What exactly is database security, and how can businesses keep their database safe and secure?
Database security is the process of safeguarding digital databases from unauthorized access, theft, corruption, and other forms of malicious activity. It is essential that organizations protect their databases from these potential threats.
The protection of sensitive data, such as customer information, financial records, intellectual property, and other confidential information, is critical for businesses due to the potentially devastating repercussions of a data breach. Such a breach can lead to a loss of reputation, business, and even legal action, not to mention hefty fines and legal penalties that can be devastating for businesses of any size.

Image source
With that said, let's have a look at some of the tips that businesses can use to maintain database security:
Having strong passwords and using multifactor authentication: To ensure the security of your database, strong passwords that are hard to guess should be used. Additionally, implementing multifactor authentication can add another layer of protection. This type of authentication requires the user to present two or more pieces of evidence, like a password and a fingerprint, before gaining access to the database.

Limiting data access: It is important to only grant access to the database to those who require it. Restricting access and privileges can help decrease the likelihood of a data breach and keep sensitive information protected.

Using data encryption: Data encryption is an essential security measure for protecting your database. By transforming plain text data into an unreadable format, it ensures that sensitive information can only be accessed with a key or password. In the event of a data breach, this data encryption can help keep your data secure.

Hiring a skilled virtual assistant for data entry and database management: Hiring a virtual assistant can be a smart way to protect your database. Such professionals are up-to-date on cybersecurity practices and can monitor, update and secure the database regularly. This can free up your time to focus on other areas of your business. Virtual assistants can also handle routine tasks such as software updates, data backups, and password management, helping you to stay one step ahead of any potential security threats.

The major benefits of hiring a data entry virtual assistant for secure database management
1. A virtual assistant helps in ensuring complete data security
Hiring a virtual assistant for database management can provide a number of advantages, but perhaps the most important is data security. By implementing measures such as encryption, access controls, and regular backups, a virtual assistant can help ensure your database remains secure. Additionally, they can monitor the database for any suspicious activity and respond quickly to any potential breaches.
2. They can help you scale your database easily
As your business expands, so will your database requirements. To maintain efficiency, you should consider hiring a data entry assistant to manage your database needs and keep it up-to-date and accurate. This will enable you to scale your database management without having to add more personnel.
3. A virtual assistant offers effective database management and helps you save time as well
Hiring a virtual assistant is an effective way to manage your database without sacrificing your time. Your virtual assistant can handle data entry, updates, and maintenance, keeping your database up-to-date and accurate. This allows you to focus on more important tasks, instead of spending long hours managing a large volume of data.
4. A virtual assistant can help you stay up-do-date and comply with various data security laws and regulations
When it comes to data security, companies must adhere to a variety of laws and regulations, including the General Data Protection Regulation (GDPR). Having a virtual assistant who is knowledgeable about data privacy laws can help guarantee that your business is always compliant.
5. Hiring a virtual assistant is cost-effective
Hiring a virtual assistant or outsourcing data entry services can be an economical approach to organizing your database and maintaining its security. You can employ them on a project-by-project basis, meaning you only pay for the hours worked. This cost-savings approach could help you avoid the expenses associated with a permanent employee such as benefits, workspace, and other overhead costs.

Why should you choose Wishup for hiring a reliable virtual assistant?
If you are looking for the best data entry outsourcing companies, your search ends with Wishup. We are your trusted virtual assistant outsourcing partner that can help you find expert VAs in less time and without any hassle.
Here are some of the reasons why you should consider hiring a VA from Wishup:
1. Fully screened and vetted VAs
At Wishup, we do background checks, reference checks, and skills assessments to make sure that our virtual assistants have the right experience, skills, and work ethic to get the job done right. You can trust that you'll be working with a reliable and trustworthy virtual assistant.
2. Work only with the best professionals
At Wishup, we get it - you're busy and you need a virtual assistant who can reliably produce top-notch work. That's why we only hire the cream of the crop - only the top 1% of our applicants make it through our rigorous selection process. Our interviews, skills tests, and reference checks ensure we're always working with the best of the best.
3. Quick onboarding process
Time is precious when it comes to getting a virtual assistant, so we've put together a smooth onboarding process to get you up and running in no time. We'll match you with a VA who has the right skills for the job and set up communication channels. In this way, you will be able to get started within 24 hours. No delays, just fast and easy onboarding!
4. 7-day free trial
Try us out – we're so sure you'll love working with our virtual assistants that we offer a 7-day free trial for all new clients! During the trial period, you'll have your own dedicated virtual assistant who'll help you out with your tasks and workload. If you're not satisfied with our service, you can cancel at any time with no strings attached.
Frequently Asked Questions
1. How should a virtual assistant handle sensitive information?
A virtual assistant should handle sensitive information with the utmost care and confidentiality. They should ensure that any data they collect is encrypted, stored securely, and only accessed by authorized personnel. Data should always be protected in accordance with applicable laws and regulations, such as GDPR or HIPAA.
Further, virtual assistants should also have access to appropriate cybersecurity measures, such as antivirus software, firewalls, and other security tools.
2. What does a security assistant do?
Virtual security assistants are types of security assistants that work remotely using digital technology. Their primary purpose is to monitor and analyze security data in real time, looking for potential threats and weaknesses to a company's digital assets.
They play a key role in protecting sensitive data from unauthorized access, theft, or destruction by monitoring access to data, detecting and preventing malware, and other cyber threats.
Wrapping up
Ensuring proper database security is essential for businesses of all sizes, as a lack of security can have serious repercussions. This post provides tips to help maintain the security of your database and safeguard your business from potential threats.
Furthermore, enlisting the help of a remote executive assistant can guarantee that your database is regularly monitored and remains secure. This will give you the assurance that your data is safe and allow you to focus your attention on expanding your business.
If you want to hire a skilled and reliable VA or data entry expert for your company, get in touch with us at Wishup today! You can trust the expertise of our highly skilled virtual assistants when it comes to database security and various administrative tasks. Their proficiency ensures your data is always secure.
Email us at [email protected] to learn more and schedule a free consultation today!