Why hire a Content Writing Assistant?
Upscale your marketing efforts with content that is informative and engaging for your customers!

Well researched and written content can help you engage better with your customers, forming the basis of a long-term relationship with them.


At Wishup, our content writers create high-quality content that helps your website rank higher in search engine results.
View All Profiles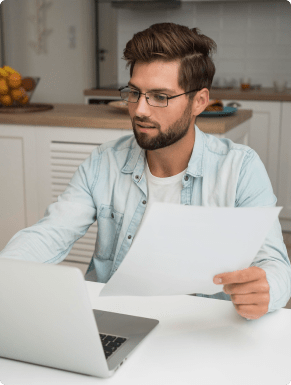 How can a Content Writing Assistant benefit you?
Save time
Using a content writing assistant will help you save time that you would otherwise spend on researching and writing blogs, social media posts, etc. With extra time on your hands, you can focus on the other areas of your business, networking and growing your business.
Cost-Effective Leads For Your Business
When it comes to generating leads, you can generate 3x more leads per dollar spent, with the right content marketing strategy, compared to traditional marketing. That's a huge benefit, especially for growing companies or those just starting up.
Consistency In Communication
To build a long-term relationship with your customers, all your communication must be clear, consistent, and aligned with your brand's goals. Our content writers ensure that all the content we create for you, be it your website, newsletters, or social media posts is consistent in the language and style.
Drive More Website Traffic
Annual growth in unique site traffic is 7.8x higher for sites with better content as compared to others. You don't need a better reason than this to use our content writing services. Our content writers will work with you to create informative and engaging SEO-friendly content.
Frequently Asked Questions
Wishup's content writers can write a blog in 24 – 48 hours once they receive the brief. However, based on the in-depth research required and level of creativity, some assignments may take more time. You can also share your deadlines with our team to work around them. If you need something done urgently or with quicker timelines, do let us know. We will be glad to assist you with the same.
Our content writers will make all efforts to create the content as per your brief. We also offer free revisions within the scope of work if you are not satisfied with the content. Rest assured, our content writing virtual assistant will conduct the necessary research required and write the content within the set guidelines to exceed your expectations.
All the rights for the content created on your behalf belong solely to you.
Our Clients Love Our Services
I appreciate the value a Wishup VA can bring to a business.


The VAs of Wishup are very understanding and well trained in multiple skillsets, making them indispensable.
Niels Van De Bergh
Growth Consultant
Growth-Mechanics
I couldn't be more thrilled with my Wishup VA.


It took me a few weeks to get the time to organize the work to assign initially, but it's been the best business decision for me this year.
Andrew McDermott
Founder
Convia Media
Working with Wishup has given our small and rapidly growing business the ability to move faster while simultaneously freeing up many hours a week. As a result, we can now focus on our strategy.


The Wishup team will be a significant contributing factor to our future success.
Jason Gorman
Founder and Managing Partner
Jackrabbit LX
What can our Content Writing Assistant do for you?
✓ 100% Original, Well Researched, High-Quality Content
✓ Single Touch-Point For All Your Writing Assignments
✓ Quick, Turn-Around Times
✓ In-House Team Of Experienced Writers