Why hire a Social Media Assistant?
In an increasingly digital world, managing your brand's social media image is incredibly critical. The role requires expertise that our Virtual Social Media Manager can provide. Simply delegate it to someone who can expertly manage your social media accounts. Our Virtual Social Media Assistants help you in maintaining a solid digital presence for your business. They can write catchy SEO-friendly content, maintain a regular content posting schedule, and help keep your brand ahead of the competition.
Hire Now
What can our Social Media Assistant do for you?
Account Set Up
Get your social accounts set up to go live and target your audience with uor virtual social media assistants.
View Analytics
Wishup's virtual assistants can monitor your social media metrics and help you optimize them.
Campaign Management
Manage your social media campaigns and stay updated on the campaign statistics with expert help.
Trend Research
Stay updated on the current trends in your industry and come up with newer social media posts or blog ideas through our virtual social media assistants.
Profile Management
Manage multiple profiles on various social media platforms and constantly engage with your audience.
Content Scheduling
Get your content planned and scheduled for maximum social media engagement.
Content Research
Your virtual social media assistant can find out what content to create by doing online keyword research.
Catchy Posts
Our virtual social media assistants know how to create catchy and relevant posts for your brand.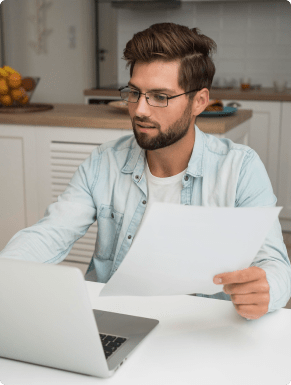 How can a Social Media Assistant benefit you?
Maximum Traffic & Engagement
Our team of experienced Virtual assistants targets high yielding keywords and audience to your website, blog, campaign and other social media efforts.
Time Bounty
Our social media assistants can be a great time saver as you can simply delegate recurrent tasks to them and be carefree about it.
More Productivity
Our team of social media assistants is experienced and equipped with the knowledge to bring you greater traffic. We design attractive and high click rate images.
Expert advice
Your VA will drive your campaign, utilizing shared knowledge gained after working on numerous projects.
Frequently Asked Questions
Our Clients Love Our Services
Working with Wishup has given our small and rapidly growing business the ability to move faster while simultaneously freeing up many hours a week. As a result, we can now focus on our strategy.


The Wishup team will be a significant contributing factor to our future success.
Jason Gorman
Founder and Managing Partner
Jackrabbit LX
I appreciate the value a Wishup VA can bring to a business.


The VAs of Wishup are very understanding and well trained in multiple skillsets, making them indispensable.
Niels Van De Bergh
Growth Consultant
Growth-Mechanics
I couldn't be more thrilled with my Wishup VA.


It took me a few weeks to get the time to organize the work to assign initially, but it's been the best business decision for me this year.
Andrew McDermott
Founder
Convia Media
Grow your team
with Wishup