30 Benefits of Hiring a Virtual Project Manager
You may boast of an exceptionally great team, but often too many cooks spoil the broth. Especially when it comes to business projects that are complex and multi-dimensional, you need a captain to steer the ship. If you aren't sold already; here are 30 reasons why you need a Virtual Project Manager.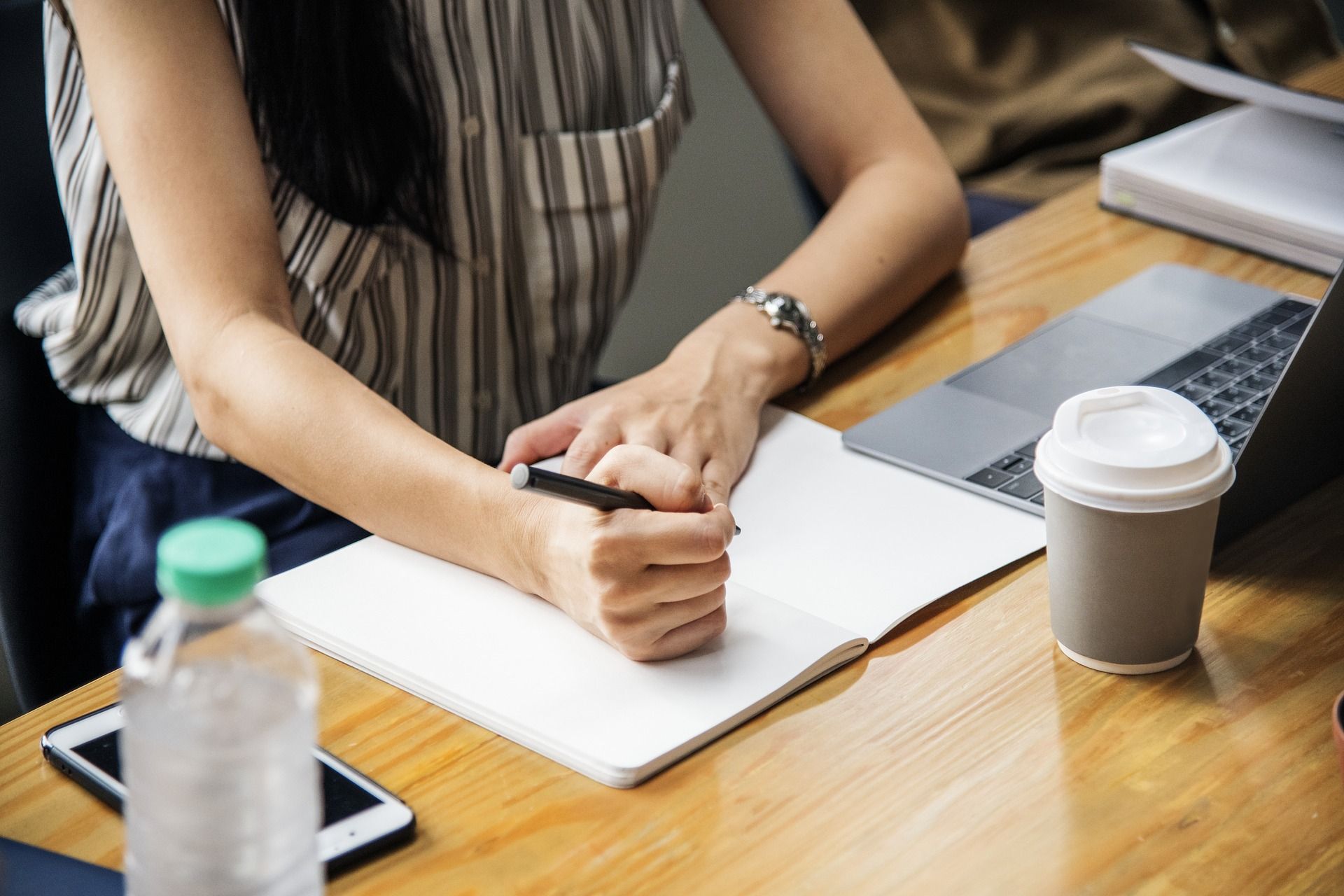 Project managers are the unsung heroes who help organize a business' workflow and ensure the successful fruition of projects, on time.
And yet, business owners often ask themselves - Do I really need to hire a project manager? Can't I just take care of things myself?
Sure, you could. But why stop at project management? What's keeping you from taking on operations, sales, marketing, HR, and accounting all by yourself?
We're sure you get the drift.
Your projects can be complex, multi-faceted and in need of strategic planning and organization. As a business owner, you just don't have the luxury of channeling your energy towards tasks that can well be outsourced to an expert. A virtual project manager is the right-hand person you need to round your team up, track project progress, and ensure completion. You could say your virtual project manager is an orchestra conductor who oversees the harmony, getting everyone to play their part while hitting the right note. Because you have more than enough on your plate, it makes sense to hire a virtual project manager.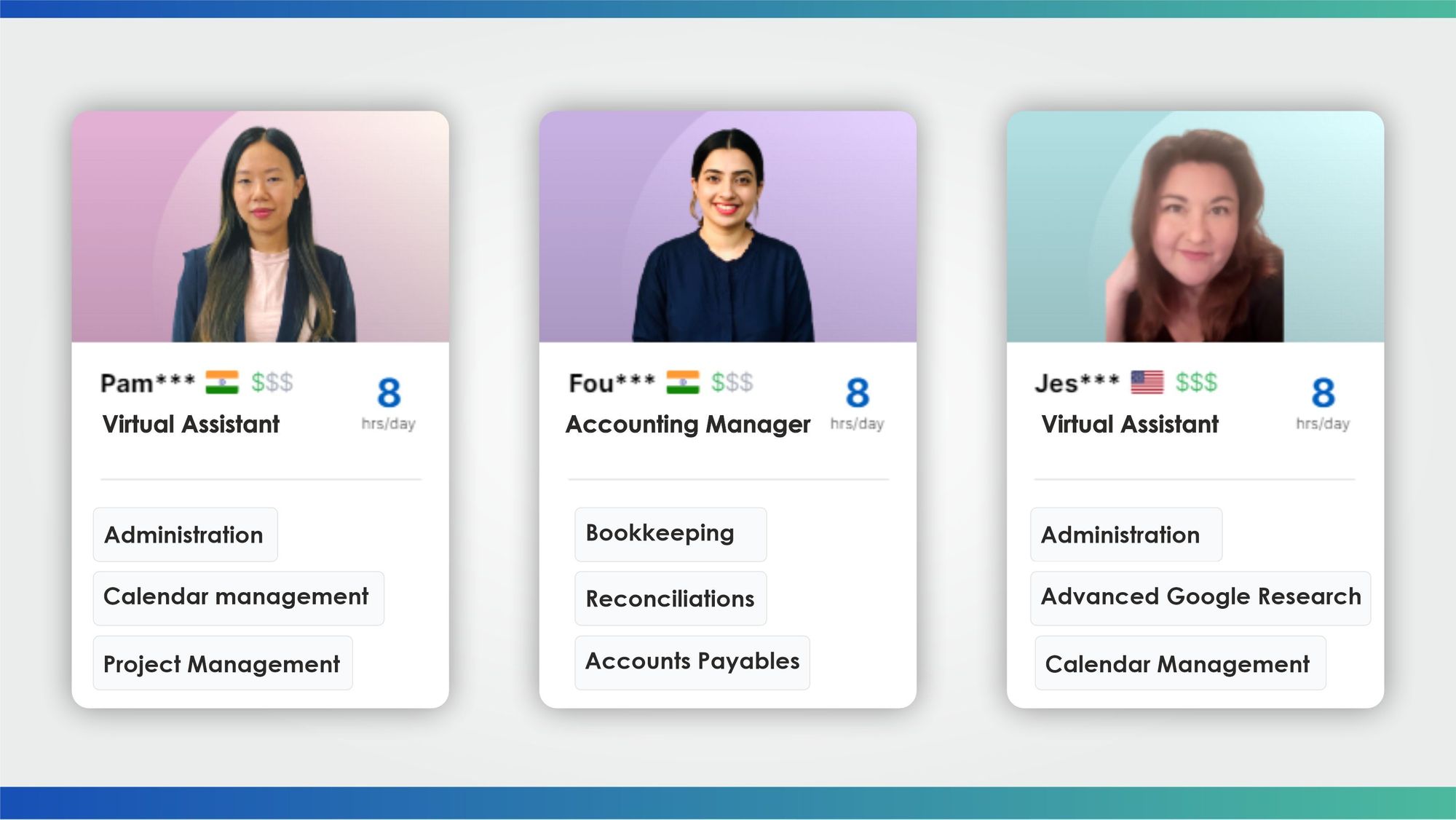 What Can a Virtual Project Manager Do For Me?
Your virtual project manager is a remote employee who's trained in different skills. Here are some tasks you can delegate to your virtual project manager –
Monitoring project and task quality
Ensuring projects are on track
Supervising members involved in a project
Monitoring work progress
Ensuring project completion
Formatting reports
Creating presentations and spreadsheets
Managing timelines
But the list doesn't end there. Let's take a look at an extensive list of benefits of hiring a virtual project manager.
Beat the Clock
1. Time: No longer your foe
Do you always find yourself scurrying in this race against time that you've set up for yourself? If yes, instead of using time as a tool, you've been using it as a crutch. If you're carrying the entire burden of running your business upon your shoulders, it's not surprising that you always find yourself short on time. Hire a virtual project manager and get the hours in your day back as they take care of managing projects on a daily basis.
2. Greater flexibility
When it comes to virtual workers, their schedules are not strictly tied up and can be molded according to your needs. If you hire a virtual project manager from a different time zone, they're available for work round-the-clock. This means you can have them conduct follow-ups and interact with your clients even as you sleep!
3. More work in fewer hours
One doesn't have to be a rocket scientist to understand that the number of pairs of 'skilled' hands is directly proportional to the amount of work done and inversely proportional to the time taken. When you hire a virtual project manager to take care of your projects, you can be certain your work gets done in less time.
4. Meet deadlines with ease
There are a lot of things that can go wrong when it comes to completing projects. For instance, there could be an unforeseen event or a worker may be unable to continue owing to ill health. In case of such unforeseen scenarios, what suffers is your ability to meet deadlines. But you don't have to worry about this when you hire a virtual project manager. They will oversee the smooth working of projects and will also have backup plans for contingencies, ensuring you meet deadlines every time.
5. Don't boil the ocean
There are certain tasks that are either too mundane or repetitive to need your attention as an entrepreneur. Though these tasks are important, their recurring nature makes them immensely time-consuming. As a result, your core business may suffer harm. Hiring a virtual project manager for such project management tasks will free up your time and mental energy that you can then devote to actually grow your business.
Save Money
6. Pay per use
Most virtual assistants get paid on an hourly basis or per project. Since the scope of the project is often well-defined from the start, you can plan your budget before beginning work. One thing to keep in mind is that you will be expected to (rightfully) pay a portion of the fees in advance and full payment later.  
7. Bang for the buck
When it comes to hiring a virtual project manager, you get to hold all the aces as you can extract every penny's worth. Since their fees are based on the value of work they render, you are relieved of stress related to poor quality of work. This is especially of an advantage for projects that are more complex in nature.
8. Cut down on operational costs
A lot of entrepreneurs end up burning the candle at both ends because they cannot afford to hire more employees. This is especially true of new businesses. But when it comes to virtual project managers, you do not have to worry about the operational costs of setting up an office and purchasing equipment like telephones and computers. Compared to a full-time employee, you do not even have to shell out a fixed salary every month. So what are you waiting for? Hire a virtual project manager today!
9. Work less = Earn more
If you can't get yourself to agree with the above equation, you're yet to witness the magic of virtual assistants for your business. By delegating important project management tasks to your VA, you can start earning more and working less.
Experienced and Skilled Professionals
10. Guaranteed earnestness
"My virtual project manager is not serious about their work" - said no entrepreneur ever. Since your virtual project manager is paid based on the quality of work they render, earnestness on their part is guaranteed. When it comes to VAs, their work is incentive enough for superior performance.
11. Attention to detail
A small leak will sink a great ship; likewise, an inability to pay attention to details will sink a project. To bake the perfect cake, you not only need to get all the ingredients right but also the quantity of each. Relate this analogy to your projects; each and every individual aspect of it is important, from proper strategy planning to proper execution to everything in between. Hire a virtual project manager who can easily assist you through the whole process.
12. No training hassles
Virtual professionals are competent individuals, bringing something original to the table. They are highly trained people adept at what they do. Many will hold project management Master's degrees or similar qualifications. So, you can hire a virtual project manager without much thought because  your projects will only be placed in good hands.
13. Don't settle
Apprehension regarding handing over your life's worth of hard work into strange hands is perfectly rational. You can go through customer testimonials and ratings of the specific virtual project manager you're interested in hiring. In case they're a newbie or their credentials aren't very clear, you can drop them a message and simply ask for referrals. What you need not do is settle for the first person you find. Do your own research and hire a virtual project manager only once you're convinced.
14. Coordinated effort
The maxim "Too many cooks spoil the broth" is absolutely true when it comes to a project. If peace is not established and the team fails to work in harmony, the project may never see the light of the day. Hire a virtual project manager to will establish cooperation among your team so that they not only meet the deadline but also produce quality work.
15. Higher accountability
In the case of in-house employees, accountability often runs low. When working in a team, your employees must display high responsibility and accountability for their actions. Your virtual project manager will hold every member of your team accountable for their duties and thus help improve the quality of your projects.
16. Medley of talents
When it comes to virtual staff, you are not limited to a specific geography and can work with people from a variety of cultures. This gives you access to a global talent pool and increases the quality of output. So, when you hire a virtual project manager, you set yourself up for victory.
Task Assistance
17. Overseeing work
Once a project has started, your virtual project manager will act as a supervisor and look into its proper working. They can also help maintain unity in the team and push it to work harder for meeting deadlines.
18. Creating backups
Life is inherently risky and so is business. Virtual project managers are specially trained in managing risks and create backups for every version of a document. This means you never lose a copy of work in progress.
19. Client communication
Customer satisfaction is the cornerstone of a business. Staying in touch with them, answering calls on time, answering their questions, and updating them on project progress are important tasks. You can hand over this department to your virtual project manager who will regularly communicate with clients and keep them in the loop.
20. Product launches
Pushing something live comes with its own set of challenges and it's natural to shrink back in fear. Your virtual project manager can become your "personal product launcher" offering you services such as pre-launch planning, setting up  sales pages, connecting your funnels and testing the process. And while they take care of the above, you can simply focus on the delivery of your product.
21. Budget tracking
The three factors - budget, time and quality - form the backbone of any project. And nothing can move forward without money. Since it is the budget that determines the resources to be used, estimating and keeping track of it from the very start is crucial to the completion of any project. A virtual project manager will carefully plan out the budget and keep track of it to avoid unnecessary expenditures.
22. Creating SOPs
Once your virtual assistant has overseen the successful completion of a project, they know exactly how similar projects in the future must be handled, best practices to follow, etc. This means you can task them with creating Standard Operating Procedures (SOP) for the specific client/project for the benefit of anyone who works for the client in the future.
23. Answering phone calls
As an entrepreneur, you receive many important phone calls on a daily basis. Attending to each is both important and yet impossible. In such cases, a virtual project manager can come to your rescue. They can make and attend to important calls and transfer emergency calls to you. This will allow you to carry on with core business operations without any worry of missing out.
24. Conducting research
When it comes to the smooth functioning of a business, one cannot exaggerate the importance of market research. Market research gives you precious insight into your competitors, helps you to understand customers' preferences and needs, and guides you regarding consumer buying patterns and demographics. A virtual project manager will carry out research on your behalf and leverage it to create effective project strategies.
25. Managing timelines
Project managers are required to implement numerous methodologies to achieve goals that are specific to individual projects. Chief amongst them is managing the project timeline. By breaking down the project into several parts, you and your team will better understand the progress and loopholes. Consider creating timeline infographics to visually represent your project plan, and hire a virtual project manager to systematically manage the timelines and keep track of important milestones.
26. Preparing reports
Your virtual project manager will create progress and activity reports so you can see what's happening with a particular project and where it's headed.
27. Creating presentations
As part of a project, you may need to present your ideas and progress to clients. However, creating a presentation requires time and the touch of an expert. If you're facing a lack of time and staff to work on presentations, you can hire a virtual project manager who will create MS PowerPoint presentations and MS Excel spreadsheets.
Prioritize Yourself
28. Lift the load off
What will happen if you continue pouring water into a vessel that is already full? The water will spill over, right? Well, so will your sanity if you keep overburdening yourself with task upon task. There's a reason why Superman is a fictitious character. Hire a virtual project manager today to share the load.
29. Make quality time for loved ones
When it comes to familial relationships, love is spelled as T.I.M.E. Your business indeed needs a lot of nourishment but never at the expense of your family. If you find yourself unable to devote quality time with your loved ones, you need to take a step back and hire a virtual project manager. Enjoy family vacations, time at the dinner table, and after-dinner walks with your kids.
30. Don't fall into the 'busy' trap
Our society is all about the glorification of the "busy" life. But your body needs to recharge to continue functioning efficiently. When the body is well rested and nourished, the mind purged of repressed emotions and the spirit active and bursting forth with life, work no longer looks like work but becomes what it was meant to be: passion. Somewhere in the tumult of keeping everything under control, we end up burned out. So, hire a virtual project manager and have your business running in the background while you take some rest without any guilt.
Hiring a skilled virtual project manager is as easy as signing up on Wishup. Go ahead and hire a virtual project manager for your business today!