Virtual HR Assistant: A Comprehensive Guide for 2023
In 2023, a virtual HR assistant can handle day-to-day HR tasks for businesses. They can recruit new employees, manage records, and conduct payroll duties. Hiring a virtual HR assistant can reduce workload, improve productivity, and ensure compliance while keeping employees happy.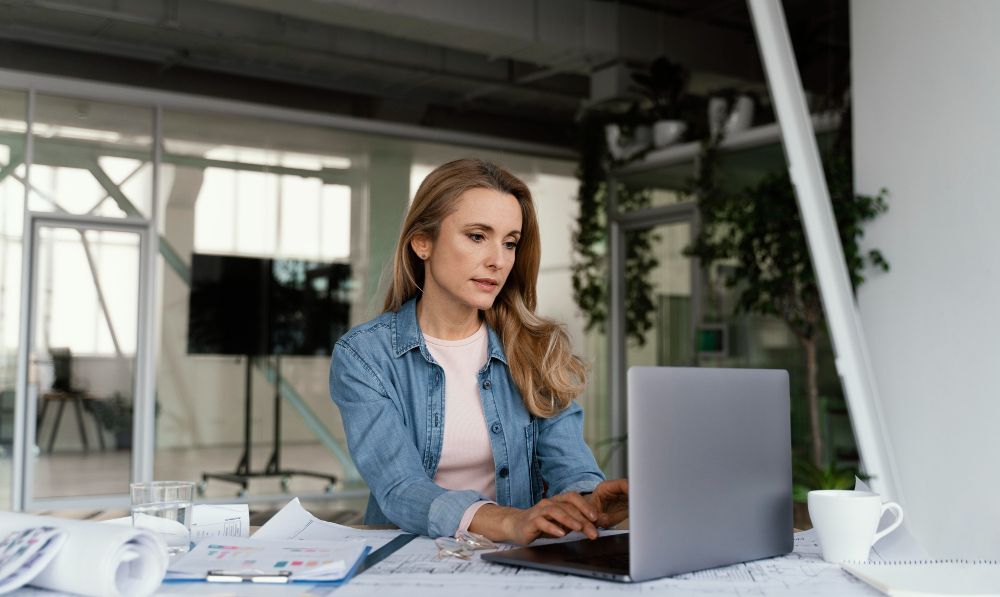 The HR department in your company handles numerous tasks. These tasks are difficult and time-consuming. You may not be able to handle them with your busy schedule.
Businesses will need the help of HR assistants to handle their human resources duties. This includes hiring, onboarding, and payroll management. They can also manage meetings, complete exit interviews, and maintain staff records. This holds true irrespective of your industry.
A virtual HR assistant can handle all these tasks for you. They will complete the HR duties for much less remuneration than in-house staff. They are highly skilled professionals. So, they take less time to complete different tasks.
Virtual Assistants can manage day-to-day HR tasks. This will give business owners time to focus on their business growth.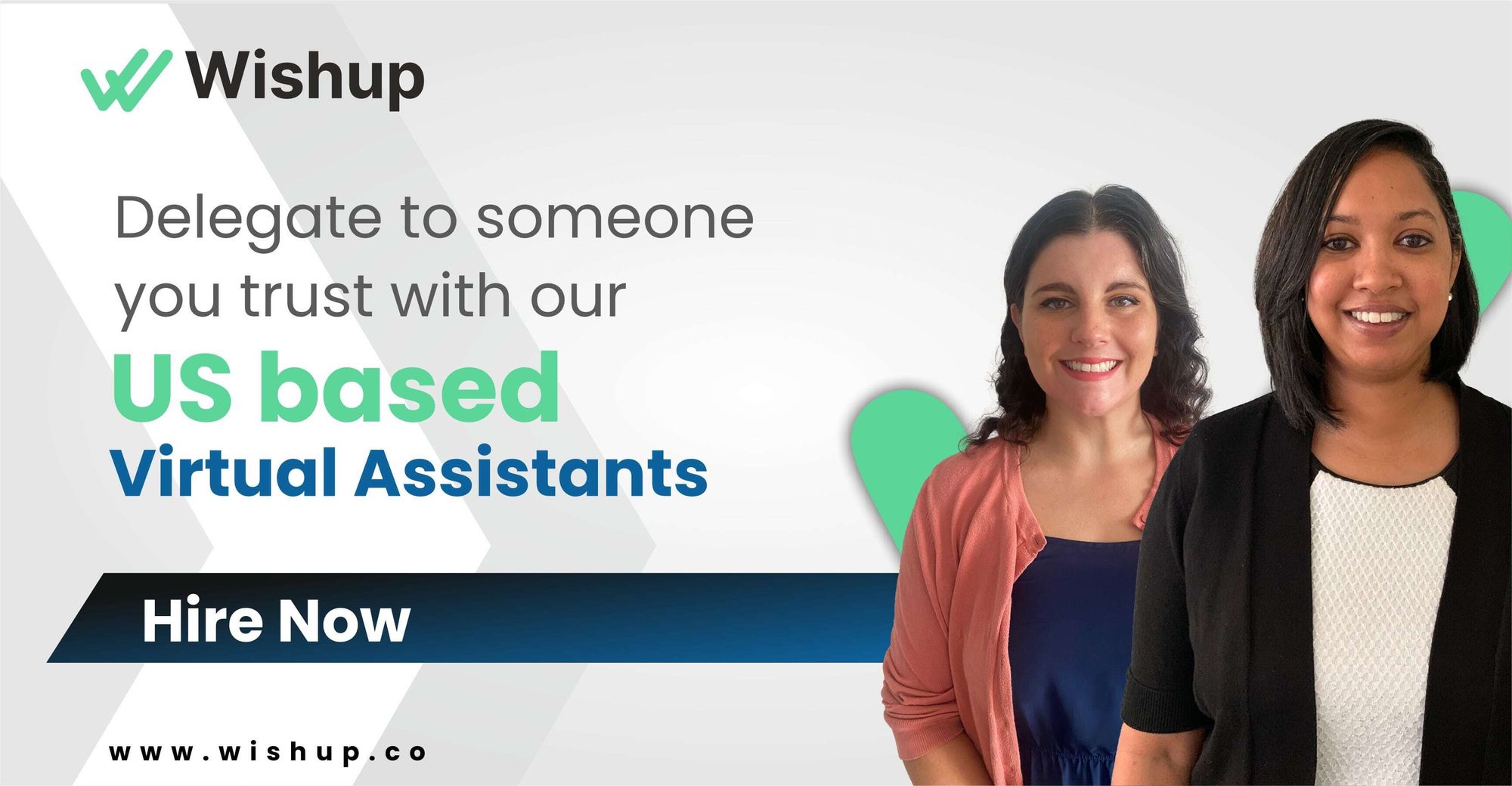 Virtual HR Assistant Duties and Responsibilities
A virtual human resources assistant has many important duties and responsibilities. They are responsible for internal and external communications. Their duties include handling documents, managing recruitment drives, and communicating with staff.
75% of employees stay in a company that solves their concerns, a study shows. A human resource assistant can enhance your HR strategy.
They can communicate company rules to employees in a better manner. They can boost profits by improving the confidence of your staff.
Recruit new employees
Human resources assistants can help you recruit new talents. They can publish hiring notices in digital and print media.
Most virtual HR assistants are experienced in full-cycle recruiting. They will be able to help you all through the hiring process.
Keep records of employee data
Virtual HR assistants can maintain records of your employees. They can update the records regularly based on business needs.
Virtual HR assistants can sort employee records based on several categories. These include the work department and educational qualification.
Discuss benefits with employees
Many employees may not be aware of the new benefits their company offers. A virtual HR assistant can give your staff details of the benefits you offer them.
This will motivate your employees to be better. Your profits can also boost with HR-employee talks.
Perform payroll duties, collect and record documentation, and assist with recruitment operations
Virtual HR assistants can process your company payroll. They can find and correct payroll issues.
A virtual HR assistant can collect HR activity data and make reports. They can maintain recruitment calendars to assist the HR department. They can make sure the hiring complies with the best HR practices.
Conducting background investigations and screening tests
All companies want to hire top candidates for their company. It is important to plan tests to sort out the right talent.
Virtual HR assistants can create screening tests for the interviews. They can conduct reference checks on applicants. This can verify if the applicant is suitable.
Getting job offers ready
A virtual HR assistant can draft the job offer for selected candidates. They can make offers in compliance with company policies.
Sending job specifications and job contracts
Around 60% of job seekers stop filling out applications midway due to complex applications. Virtual HR assistants can help you in drafting simple job descriptions.
They can send work contracts to employees and vendors. They can serve as the mediator between you and your contractor.
Examining applicant resumes and CVs
A virtual human resource assistant can sort the resumes and CVs you receive. They can pick out applications suitable for your business.
Virtual HR assistants can remove unsuitable applications. This will save time for the interviewer.
Screening the applicants
Virtual HR assistants can do the initial screening of applicants. They can do this by phone or video interviews.
The managers need only interview the applicants who pass. This is time-saving for managers.
Assisting new hires with onboarding
Virtual human resources assistants can onboard new hires. They can introduce new hires to their departments. They can do orientation programs.
A virtual HR assistant can include the data of new hires in employee records.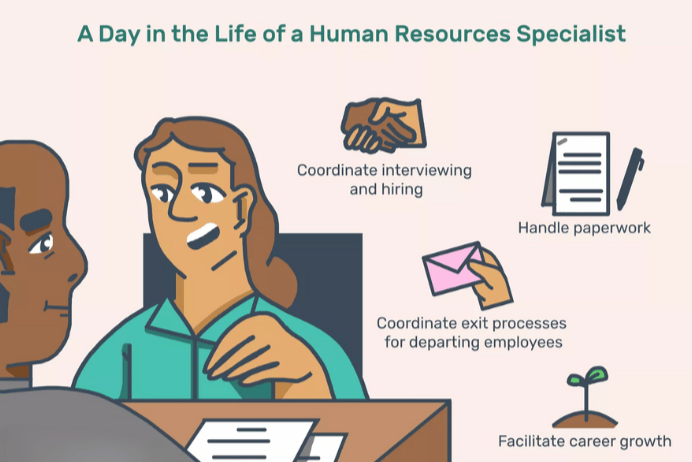 Virtual HR assistants can help businesses perform many HR and administrative tasks. They have the right qualification and good communication skills. They are familiar with the labor laws in your country.
Hiring virtual HR assistants can reduce your workload. They can raise the satisfaction of your workers and increase productivity.
Efficient time management
Time is valuable in the business landscape. HR processes and administrative tasks are time-consuming. You can hire a virtual HR assistant to save time.
Virtual HR assistants can do several tasks in your company. This includes hiring paying employees and writing reports.
They can handle complex HR documents. This will help you manage your time. You can focus on business development.
Improved organizational productivity
Virtual HR assistants can do necessary yet boring administrative tasks. This will free up employee workload. Your staff can focus on business development tasks.
Business owners can focus on closing deals and expanding their market. This will improve your firm's productivity. It will increase your profits.
Reduced stress and increased leisure time
Doing everything by yourself can cause stress. A virtual HR assistant can share your workload. They can complete administrative tasks.
This will give you more leisure time. You can reduce your stress and improve your mental health.
Simpler risk management
Federal and state laws are constantly changing. It is difficult for business owners to keep track of them. Any mistake in adapting to new laws can cause legal issues.
A virtual HR assistant can increase your firm's compliance in multiple areas. This includes hiring, auditing, employee benefits, and insurance. They can regularly update your policies based on new laws.
Virtual HR assistants can reduce the chances of non-compliance.
A happier workforce
According to a study, happy employees are around 20% more productive. Virtual HR assistants can help you keep your workers happier. They can look into the issues in your company culture.
Virtual HR assistants can help you develop a better culture. You can improve your bottom line and achieve goals.
Successful performance management
Measuring your firm's performance with metrics and tools is important. This will help you to have a competitive edge in the market.
Skilled virtual HR assistants can measure different performance metrics for you. They can carry out your plans for performance improvement. They can make sure your workers follow the company policies.
This will help you to achieve business goals.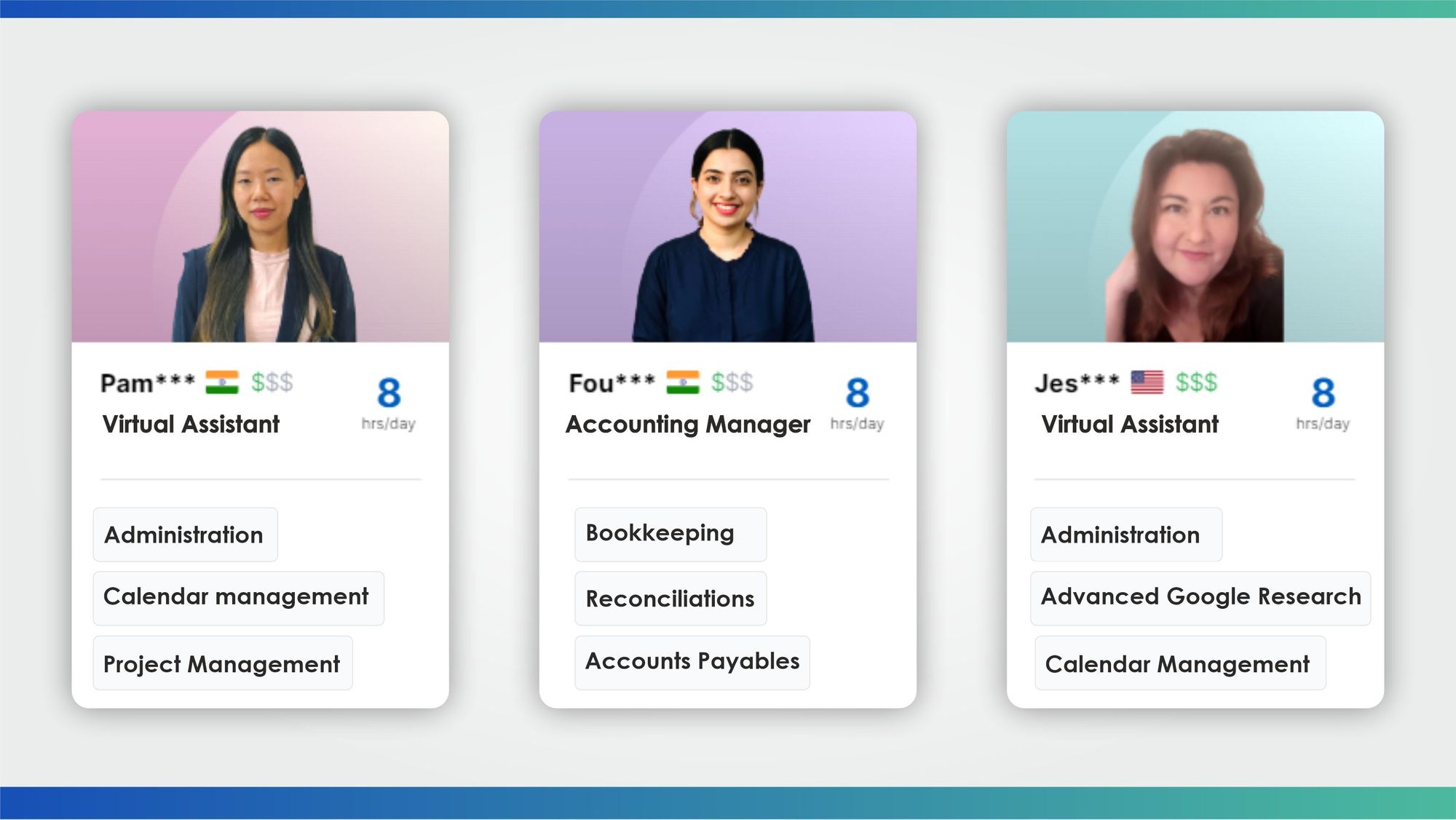 Virtual HR Assistant Tools

Kissflow is a comprehensive HR Cloud. It allows managers to make data-driven choices.
Businesses can use it to create, alter, and handle their HR activities. It has a variety of human resource management tools. This includes employee onboarding, offboarding, and succession management.
This is a cloud-based platform perfect for the HR management of small and medium firms. This software has numerous HR management tools. You can manage timesheets, make custom forms, and handle performance reviews.
It has better transparency compared to competitors.
Breezy HR

This platform caters to large, small, and medium firms. You can integrate it with your current HR tools. This prevents the risk of data loss.
It offers tools for recruiting, simplifying communication, and keeping track of staff.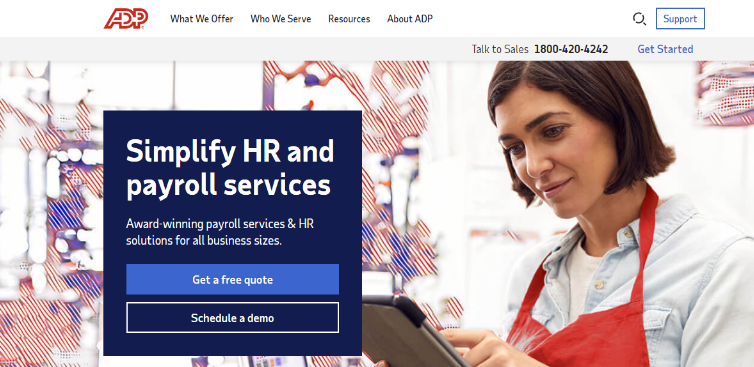 This HR too helps you to combine many tasks. These include talent, time, tax, payroll, and HR. It is perfect for all types of firms.
It is a cloud-based software and has over 650,000 clients.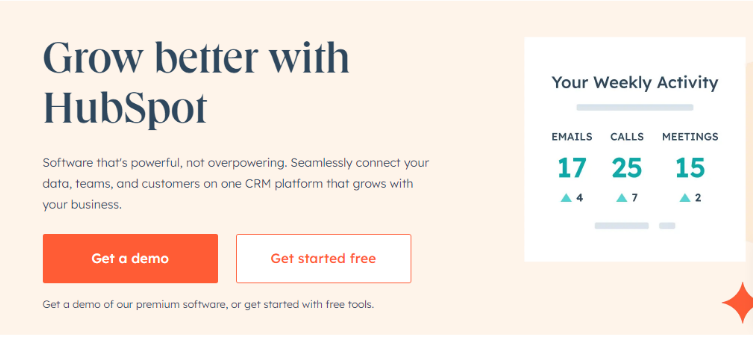 This is a comprehensive tool offering several services. It offers sales and marketing tools too.
You can use workflow systems and the Deals section of Hubspot as pipeline management software.
How Virtual HR Assistants Can Help Businesses Grow
Save time
Virtual HR assistants can do time-consuming administrative tasks. This will free up your staff's time.
They can use it to focus on business growth-related tasks. You can concentrate on closing deals and expanding your firm.
Improve efficiency
Virtual HR assistants complete HR and administrative tasks on time. They ensure there is no delay in any business activities.
They maintain good interaction with the staff. This will boost staff morale. Happier staff will boost productivity.
Enhance the candidate experience
Virtual HR assistants will handle all hiring tasks. They will make the job application and interview process easier.
This will improve the candidate's experience. It also improves the company's image.
Increase accessibility
Virtual HR assistants can make changes in company culture to improve inclusion. They can communicate firm policy changes to staff.
They can keep the firm's management accessible to the staff.
Improve data management
A virtual HR assistant can record all data related to the firm. They can sort and organize this data.
This will help company owners to make wise business decisions.
Reduce costs
Hiring full-time HR assistants is costly. Business can reduce their expenses when hiring virtual HR assistants.
There is also no need to buy new equipment or train them. You need to only pay for the work they do.
Choose Wishup For The Best Virtual HR Assistant.
Wishup is one of the best virtual hr services for people looking to hire virtual HR assistants. Our site helps business owners connect with virtual HR assistants best for their firm.
Our virtual HR assistant will help you with numerous business tasks. We offer services at reasonable prices.
Top 1% of applicants
At Wishup, we only select the top candidates. This will ensure our clients get only the best talents.
Our application process is very strict. We believe in giving quality service to clients.
24-hour onboarding
Traditional hiring takes a lot of time. You can lose business deals due to incomplete tasks.
Wishup allows you to onboard virtual HR assistants in less than 24 hours. It is a very rapid and effective process.
Instant replacement
Client satisfaction is highly important at Wishup. If you are unhappy with the HR VA, we offer you a quick replacement. We do this without asking any questions.
This means you can continue work without any delays.
Dedicated account manager
We will assign you a dedicated account manager at Wishup. They will be your primary line of contact. They will be responsible for all your dealings with Wishup.
Account managers will make sure the VAs complete the tasks successfully.
7-day risk-free trial
We have a risk-free trial service business owners can try. This will make you familiar with our services.
You can decide to continue the paid version if you like our service or get your money back.
In-house training in 70+ no-code tools and 200+ skillsets
We train our VAs in 70+ no-code tools. All our VAs have 200+ skill sets. So they can handle the most difficult HR task easily.

Conclusion
A virtual HR assistant can help business owners with several tasks. This includes both HR and administrative tasks. They handle hiring, onboarding, payroll, and scheduling meetings. You can focus more on growing your business.
You can hire a VA from Wishup easily and cost-effectively. The hiring and onboarding process is quick. You also need not spend money on training and special equipment.
For hiring a top-notch virtual bookkeeper, schedule a free consultation with Wishup today or email us at [email protected]
Frequently Asked Questions
What is a virtual HR assistant?
A virtual HR assistant is someone who can complete your firm's HR tasks remotely. They can support the HR department of your firm.
Virtual HR assistants manage payroll, make reports, and handle hiring. They also communicate with your staff regularly.
What is a virtual HR role?
A virtual HR perform all operation of traditional HR virtually. It gives employees many options to connect with HR. This is done by using several technologies.
Virtual HR can reduce costs and improve efficiency. It can give you an edge over competitors. It performs tasks like hiring, training, and onboarding.
How do I become a virtual HR assistant?
Virtual HR assistants are a jack of all trades. They handle many duties.
You can major in business studies to become an HR VA. You should have a postsecondary degree. Some firms consider equivalent experience.
You should have organization and communication skills. You should be able to work remotely.