Managing employee leave and attendance is one of the most critical yet time-consuming, HR functions. It requires a lot of administrative work and close monitoring, which can be overwhelming, especially for small and medium-sized businesses. It can become even more complicated when multiple employees take time off for various reasons.
On top of this, you face many other pressing business issues each day. And as a busy entrepreneur, you can't afford to take your eye off the ball. So what's the solution?
Hiring a virtual assistant or an HR service provider to manage employee leave and attendance is an excellent way to address this issue while keeping your business running smoothly.
This blog will explore the benefits of hiring a VA to manage employee leave and attendance, so keep reading!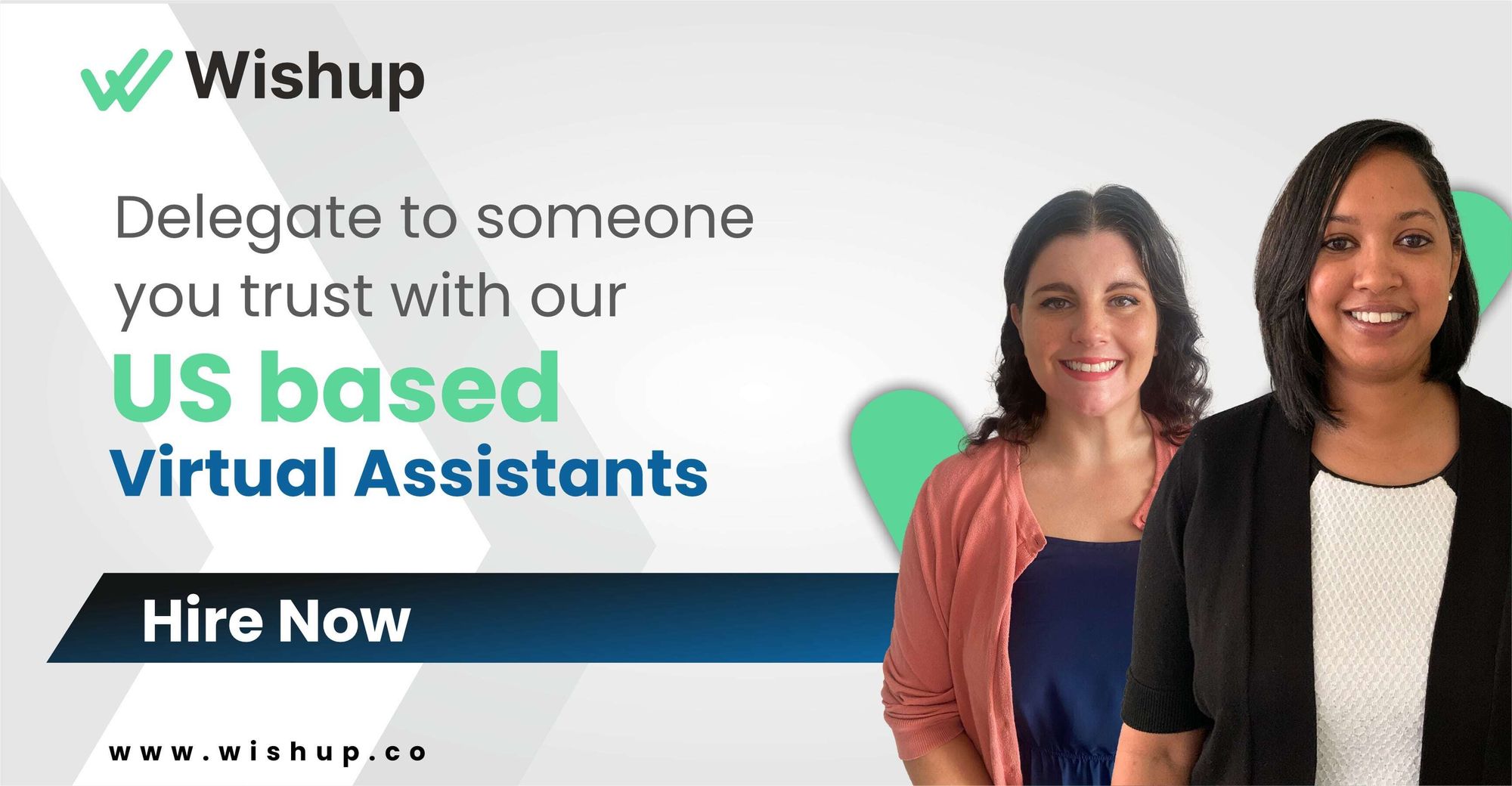 What is employee leave and attendance management, and what does it entail?

Employee leave and attendance management is the process of tracking and managing employee time off requests, absences, and attendance records. It is an essential part of human resource management.
This process allows businesses to run efficiently, ensuring that employees take the leave they need while still fulfilling their duties.
Generally, employee leave and attendance management includes the following:
Attendance tracking: Monitoring employee attendance records is imperative, taking into account the time in and time out, breaks, and any other relevant information.
Managing time-off requests: This includes monitoring and authorizing employee requests for various types of time off—for example, vacation, illness, personal days, and other forms of leave.
Attendance reporting: This includes generating reports on employee attendance records, time-off requests, and leave balances. It is an important task that helps businesses make informed decisions regarding employee scheduling, staffing, and other HR-related matters. By providing this information, businesses are able to make decisions that are beneficial for the organization.
Benefits of hiring a virtual HR service provider for managing employee leave and attendance
A virtual HR assistant is someone who works online to assist the HR department of a business or organization with its daily operations. There are immense benefits to hiring a virtual assistant for your human resources tasks.
Listed below are some:
A virtual assistant can help you boost productivity
Hiring a virtual administrative assistant to manage your employee leave and attendance is an excellent way to boost productivity.
A virtual assistant can take on the administrative duties of tracking time off, managing leave requests, and updating attendance records, freeing up the business to focus on more important core business functions. This can help businesses to increase their productivity and efficiency, ultimately allowing them to focus on further growth and development.
A virtual HR assistant can improve accuracy and compliance
Hiring a virtual assistant can help businesses accurately manage employee leave and attendance and avoid costly compliance issues. Automated tools and software used by virtual assistants enable accurate tracking of attendance, leave requests, and time-off balances.
This helps businesses comply with company policies, labor laws, and regulations. It also ensures that businesses are up-to-date on the latest developments and compliant with applicable laws.
Working with HR outsourcing services to manage your employee leaves can increase employee satisfaction
A study revealed that organizations with high employee satisfaction could outperform their competitors by 20%. And hiring a virtual assistant to manage employee leave and attendance can be a great way to improve employee satisfaction and engagement.
Virtual assistants can quickly process time-off requests, accurately update attendance records, and ensure equitable and consistent treatment of all employees.
These measures can lead to higher morale, better retention, and greater overall satisfaction among staff. In addition, by taking advantage of the services offered by virtual assistants, businesses can ensure that employee leave and attendance is managed efficiently and fairly.
Hiring a VA can also help you save on costs
Working with a virtual assistant can be a cost-effective solution for businesses looking to manage their employee leave and attendance. A virtual HR assistant can leverage automated tools and human resources management system to track attendance and leave requests, eliminating the need for manual tracking and data entry. This can help businesses save time and money, as it reduces the labor costs associated with managing employee leave and attendance.

Looking for the best virtual HR service provider? Wishup can help you!
At Wishup, our virtual assistant services are top-notch and accessible to businesses of all sizes. Our team of experienced and dependable virtual assistants can make your leave and attendance management processes run smoothly, increasing your overall productivity and efficiency.
So why choose Wishup for your virtual assistant needs? Here are a few reasons:
Our VAs are highly experienced and reliable
Our virtual assistants are experienced and dependable, providing assistance with all necessary leave and attendance management requirements. Up-to-date software and tools are used by our well-prepared virtual assistants to manage employee attendance, leave requests, and time-off balances.
We only hire the top 1% of our applicants
We are committed to only hiring the most outstanding individuals. Our rigorous selection process ensures that only the top 1% of applicants make the cut. Through our interviews, skills assessments, and reference checks, we can guarantee that we are consistently working with the finest professionals.
You will have a dedicated Account Manager to resolve all your queries
If you opt for a virtual accountant from Wishup, you will be assigned a dedicated Account Manager who is committed to ensuring that any issues are addressed promptly.
Cost-effective solutions
At Wishup, we specialize in providing cost-efficient solutions for businesses of every size. Our virtual assistant services are tailored to help businesses save both time and money, while simultaneously reducing labor costs and increasing efficiency.
A quick onboarding process
Time is of the utmost importance to us when it comes to onboarding a virtual assistant, so we've created a streamlined onboarding process to get you started right away.
Our process entails finding a VA that has the right qualifications to fulfill your requirements and setting up effective communication channels. With this expedient process, you'll be able to start working with your new VA in no time.
Whether you need a virtual HR professional or a data entry assistant, we ensure they are ready to work with you as soon as possible!
Quick replacement with a no-questions-asked policy
If you're ever unsatisfied with the results of your virtual assistant, we are here to provide a hassle-free solution. Our instant replacement service guarantees that you will be connected with a virtual assistant who meets your exact requirements.
No matter the issue - whether it be a mismatch in terms of personality, tasks, or abilities - we will promptly provide you with a replacement.
Get a seven-day free trial
Try our virtual assistants today with a 7-day free trial! During this time, you will have your own dedicated assistant to help you with your duties and workload.
It will give you an opportunity to experience the quality of our services and see if they meet your expectations. If you're not satisfied with our service, you are able to cancel at any point with no repercussions.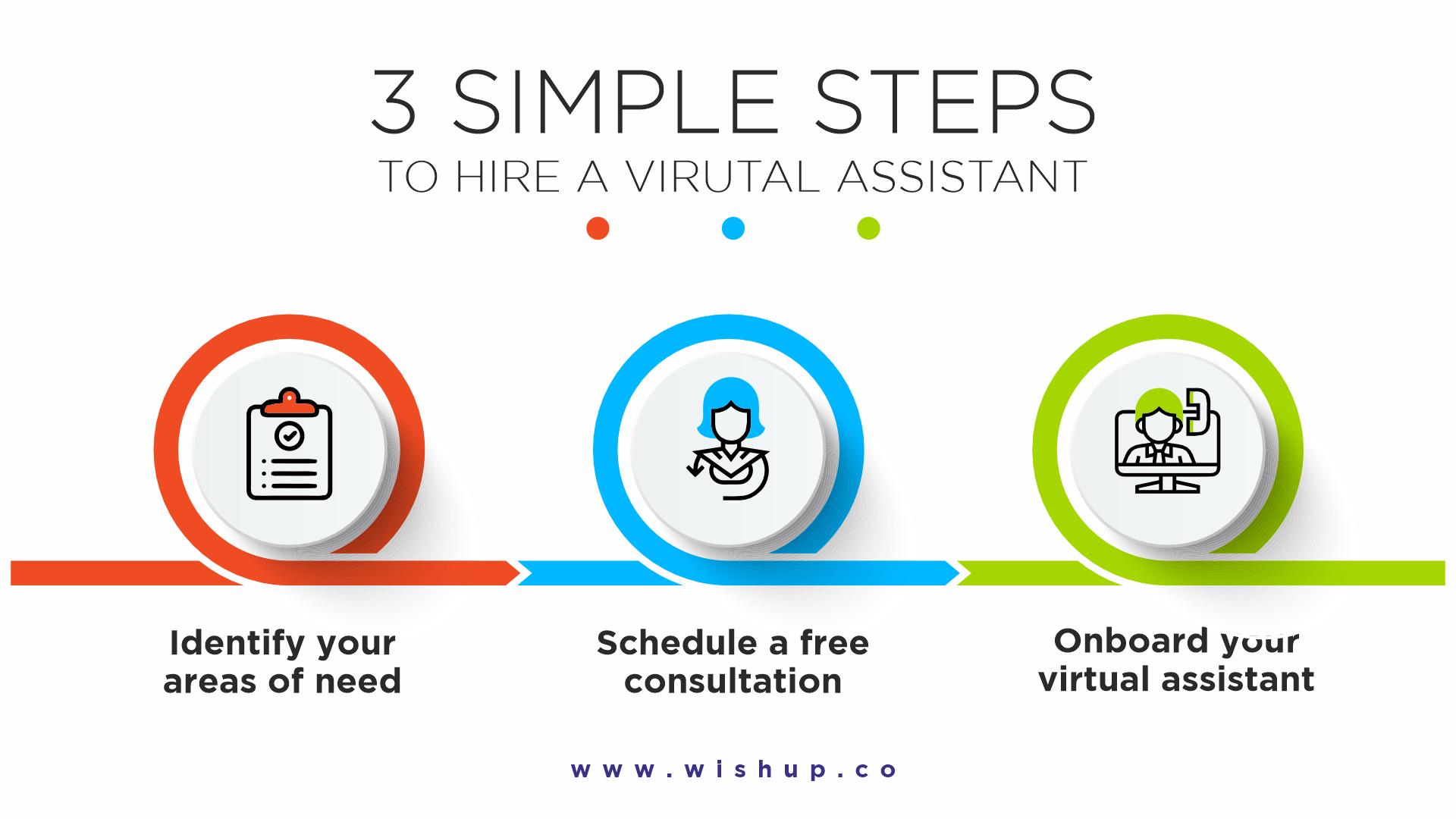 Frequently Asked Questions
Why do companies hire virtual assistants?
There are multiple reasons why companies hire a virtual assistant. Doing so can save them time and money and increase their efficiency and productivity.
Virtual assistants can take on a wide range of tasks, from administrative duties like employee leave management and scheduling to more specialized tasks such as customer service, social media management, and content creation. By outsourcing these tasks to virtual assistants, companies can prioritize their core business activities while still receiving the necessary support to operate their business efficiently.
2. What is a virtual HR assistant?
A virtual HR assistant is a remote professional who offers invaluable human resources assistance to businesses and organizations.
They are well-versed in a multitude of tasks, including recruitment, employee onboarding, benefits administration, performance management, and attendance management.
Furthermore, virtual HR assistants offer support in ensuring that the company is compliant with legal requirements for employee record-keeping and reporting.
3. What is the role of HR in attendance management?
HR professionals are tasked with tracking employee attendance, approving time off requests, and managing leave balances to ensure company policies and procedures are being followed.
Furthermore, HR is responsible for enforcing attendance policies, such as addressing any issues related to tardiness, absenteeism, and other attendance-related matters.
Through effective attendance management, HR can help create and maintain a productive work environment while ensuring the smooth and efficient running of the business.
Summing up
To sum up, hiring a virtual assistant can be a great way to streamline employee leave and attendance management processes while also increasing overall productivity and efficiency.
This requires attention to detail and accuracy but is a worthwhile endeavor to tackle the challenge of managing employee leave and attendance.
So, what are you waiting for?
Contact the Wishup experts right away and hire a top-notch virtual HR service provider today! Email us at [email protected] to learn more and schedule a free consultation today!
Subscribe to Wishup Blog | Remote Teams | Remote Employees
Get the latest posts delivered right to your inbox