How to Hire a Virtual Project Manager: Step by Step Guide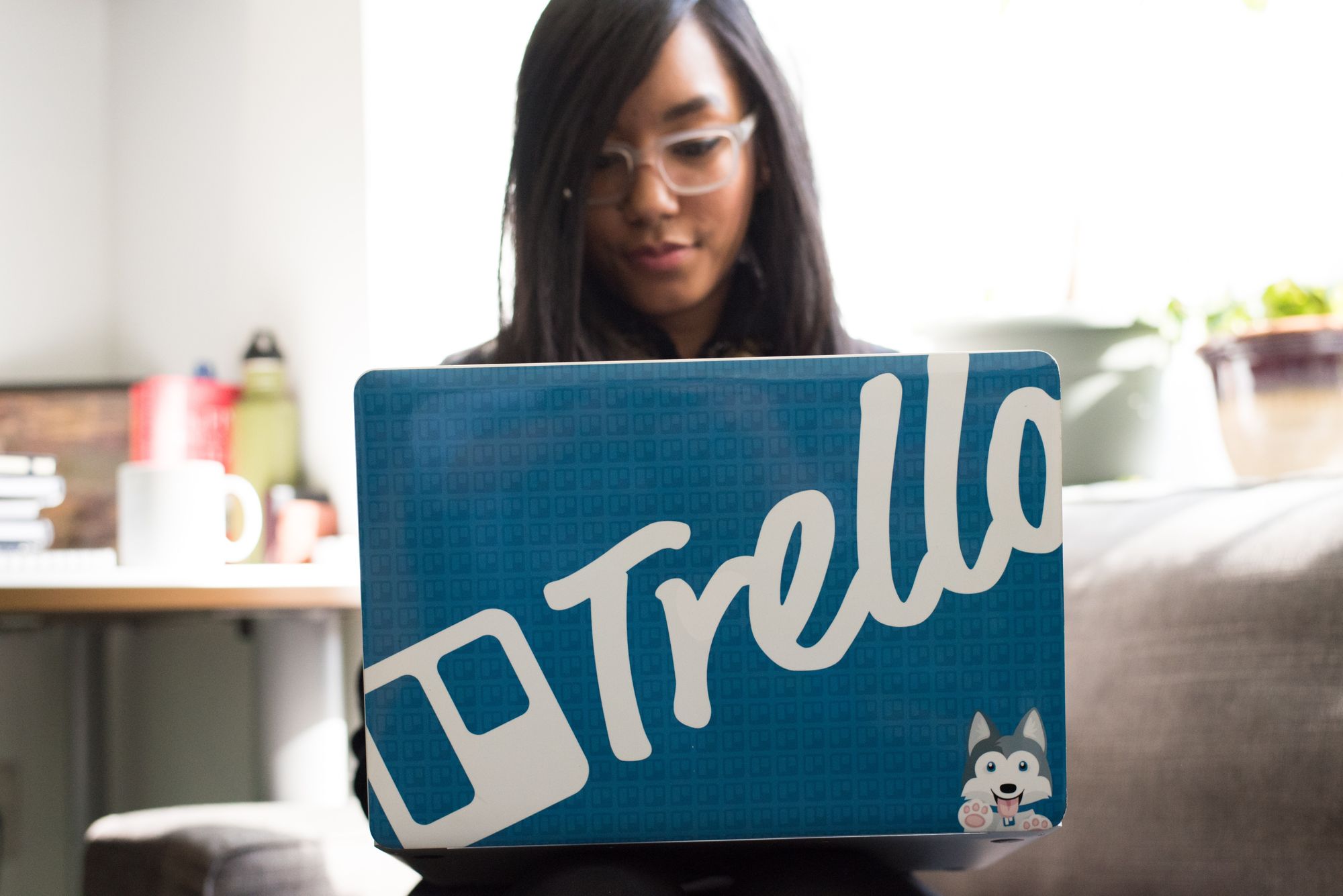 "Trying to manage a project without a project manager is like trying to win a football game without a coach."

This quote aptly sums up the critical role a project manager plays in the successful and timely completion of a project, with the critical aspect here being time.
As a business owner, you are likely to create, plan and manage multiple projects to grow your business, build your customer network, and achieve the best customer satisfaction levels. However, each project in itself may have multiple modules and elements, which could be difficult for you to manage independently.
That's where a project manager plays a critical role. They are your touchpoint for managing and coordinating all your projects and ensuring they are completed within the timeline and budget.
In today's times, when remote working is more of a norm rather than an exception, you will be pleased to know that you can even hire virtual project managers. Hiring a virtual project manager is as good as if not better, having an onsite project manager.

Why do you need a virtual project manager?
Every business needs a project manager to help it work more efficiently and ensure maximum output from available resources. As a business owner, you have multiple responsibilities, from building a team to coordinating with vendors and communicating with employees, freelancers, agencies, and clients for projects.
With so many people working on so many different projects, multiple things can go wrong; that's why you need to hire a project manager. By hiring a virtual project manager, you can delegate a fair share of your responsibilities to a trained expert and put your business on autopilot.
Your virtual project manager will ensure everyone finishes tasks on time, report back to you, give you regular project updates, and have things always running smoothly.

Who is a virtual project manager?
A virtual project manager is more like an orchestra conductor responsible for ensuring that the entire team works together towards the common goal. While he may not directly participate in the project implementation, he plays a crucial role in monitoring and guiding the team toward their goals.
A virtual project manager is a remote employee who plans, monitors, and oversees a project with the help of various project management tools. When you hire a virtual project manager for your business, you ensure that the entire team works in cahoots to realize the set goals without ever having to intervene.

What does a virtual project manager do?
A virtual project manager plays a crucial role in ensuring the smooth functioning of all projects within a company. They are the key communication point between all the team members of the project and the stakeholders in the project.
Following are some of the tasks that a virtual project manager can handle with ease.
1.       Risk management
While venturing into a new project, one must allow for contingencies such as a coworker's ill health, wavering executive commitment, indifferent attitude of stakeholders, resource issues, and many more. And when it comes to business, not taking any risks is the best form of risk management that there is.
Hire a project manager who will perform thorough research on various vulnerabilities and create backups so that nothing deters your team from meeting deadlines.
2.       Leading and coordinating the team
Ensuring that your team stays committed and motivated in achieving a common goal is a must. Also, tracking the progress of each of the individual members is essential. A virtual project manager will be responsible for leading the team and updating the team's progress from time to time until the proper execution of the project.
In addition, they will ensure each individual finishes what they're tasked to do without slacking off.
3.       Tracking budgets
If your project is a Rolls Royce, its budget is its wheels. Rolls Royce may be a work of art, but without its wheels, it's going nowhere. The project's budget specifies the constraints – in terms of time, money, and scope when it comes to successfully completing a project.
Therefore, figuring out the budget in advance and keeping track of it throughout the process is crucial. You can hire a project manager who will act as an "Approver" (giving their approval regarding the budget). At the same time, the finance unit will play the role of a Recorder (tracking and auditing the budget and reporting the same to the manager).
4.       Managing timelines
The difficulty does not lie in delivering a project but in delivering it without first taking the time to plan it. Maintaining a project timeline is the simplest and most effective way of tracking and managing a project's activities.
Since a timeline breaks the project into smaller units, you get a better picture of where everyone stands, progress at every stage, and knowledge of weak points. In addition, a virtual project manager can easily prepare and handle such timelines to ensure deadlines are met on time. So, hire a project manager today!
5.       Creating reports & presentations
As a business owner, you will often need to present your products and ideas to other partners or clients through lucid presentations. However, creating a presentation that is both precise and capable of holding interest is a considerable task simply because that one moment could either make or break.
So, if you're facing inadequacy of time or staff, hire a project manager who will create detailed and pin-point presentations that will help you win over your clients.
6.       Market research
The importance of market research for a business cannot be exaggerated. A well-conducted scrupulous market research is a gold mine, revealing valuable insight into your competitors' moves and customers' likes and dislikes.
This information can further be used to make changes and build strategies accordingly. You can easily leverage the benefits of market research by using survey apps or simply hire project managers.
How much does a virtual project manager cost?
Virtual project managers tend to charge based on the scope and demands of a project. For example, suppose a virtual project manager works on general projects that don't require special skills.
In that case, they will charge less than someone who assumes specialized roles, e.g., a construction virtual project manager or a digital virtual project manager. The cost of hiring a virtual project manager also varies depending on their experience, project tenure, etc.

Benefits of hiring a virtual project manager
1.       More cost-effective
Hiring a virtual project manager is a clean arrangement and worth every penny. Since virtual project managers typically charge a pre-project flat rate or a per-hour price, you will not have to face any surprises along the way. Also, a virtual project manager's pay depends on the quality of work they render, so you can be assured that you will get value for money every time.
2.       Time saver
When you hire a project manager, you can save the substantial amount of time you would typically spend coordinating projects. The time saved can be used to focus on networking with clients, introducing new products/services, etc. In addition, a virtual project manager's work schedule is often quite flexible so that you can schedule their work hours per your business needs.
3.       Better work-life balance
Multi-tasking is the highway to burnout. Therefore, taking time out for yourself is crucial. Spending quality time with loved ones, engaging in activities that bring you joy (such as reading, gardening, cooking), or simply setting apart time each day for self-reflection can be a potential game changer. But all of this is only possible if you hire a project manager who will leave enough time on your hands for such activities.
4.       Higher productivity
Just as a well-rested field yields a beautiful crop, your productivity will also increase when you hire a project manager to share the workload. You can be assured that your virtual project manager will monitor your team's progress and get all your projects executed properly.
How to hire a virtual project manager?
1.       Lookup online platforms offering virtual assistance services
The first step to hiring project managers is looking for an agency that offers virtual assistance services, such as Wishup. You can also look up freelance platforms, but it may not be easy to hire project managers who are ready for a long-term commitment on them.
2.       Prepare a detailed job description
Preparing a detailed list of the activities and tasks your virtual project manager needs to manage is essential when hiring a project manager. That will help you hire project managers best suitable for your company.
3.       Weigh your options
The next step is to compare your options in terms of pricing, scope, and quality of services. You can connect with individuals who have used virtual project manager services or read reviews and customer testimonials online to get an idea.
Quality is an essential parameter, and finding Project Managers with industry-recognized certifications like PMP and PRINCE2 is a great plus. People usually get those certifications after getting adequate PMP training or by enrolling in PRINCE2 courses delivered by top experts.
4.       Have a one-to-one chat
Once you have further narrowed down your options and selected a virtual project manager you find suitable, start a conversation with them and determine if they will be suitable for your needs. If yes, proceed, but if you're not satisfied enough, feel free to look for other options until you find the one that fits the bill.
5.       Discuss the next steps
Now that you've found a virtual project manager of your choice and are ready to work with them, make sure to lay down a clear task routine, update mechanisms, output quality, etc.
That will help the virtual project manager understand what is expected and how they can work towards achieving the company's goals.

Focus on growing your business by hiring a virtual project manager
If cost-efficiency and higher productivity are what you are looking for to grow your business, then you should hire a project manager from Wishup.
To hire highly qualified and well-experienced virtual project managers who are trained in 200+ skill sets, visit our website Wishup.co, or send us an email at [email protected]