Starting A Virtual Real Estate Brokerage: Everything You Need To Know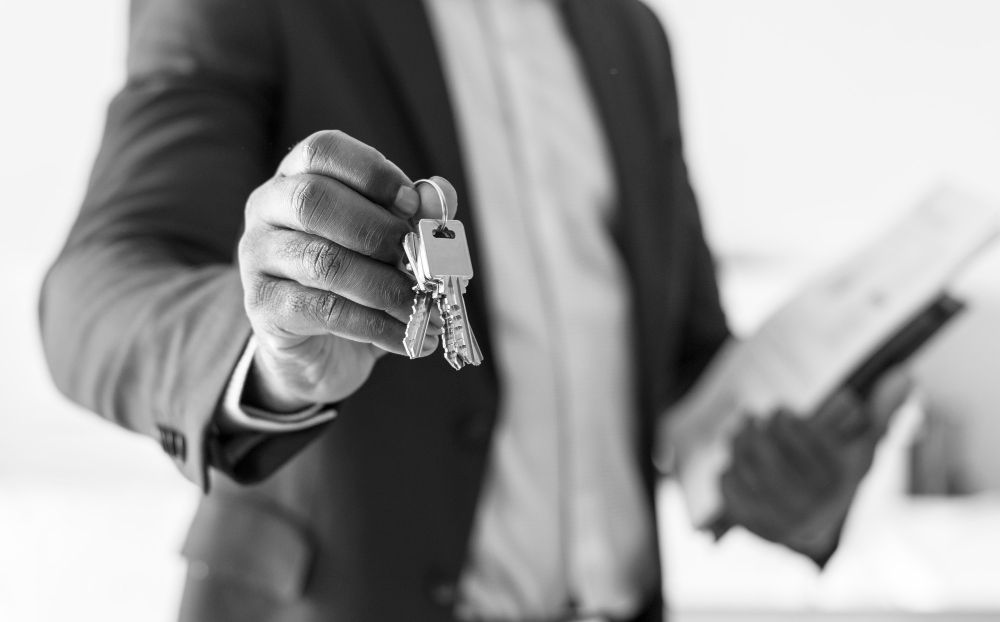 It's 2023, and all around us, we see a rapid shift toward technological advances. Technology has plunged into every aspect of our lives, from ordering groceries through phones to virtual interviews. And the real estate industry is not an exception either.

With an increasing number of property transactions now taking place online, many are wondering how they can get in on this fast-paced, futuristic trend. And that's where the concept of starting a virtual setup comes in.

This post will explore everything you need to know about beginning your virtual real estate brokerage. Whether you're just kicking things off or looking to expand an existing business, there is something here for everyone.

So grab your favorite beverage! Let's dive into what makes virtual brokers a revolutionary way to break into the market.

What is virtual real estate brokerage?

Virtual or cloud brokerages are web-based and do not have a physical location. This setup is especially beneficial for experienced agents who maintain an expansive network of contacts and don't require much instruction since they typically work from the comfort of their home office.

And while one might initially think that a cloud brokerage lacks the warmth and character of a physical office, the opposite is true. Freed from the constraints of a brick-and-mortar location, these virtual brokerages provide agents with the flexibility and support they need to succeed.

So how does it work?

Virtual real estate brokerage involves working with buyers and sellers remotely, using digital technologies to facilitate the buying and selling process. This can involve everything from virtual tours of properties to online contract signing and payment processing. Remember that if you feature a video in real estate listings, the number of inquiries is 403% higher than those without a video.

One of the key benefits of this is that it can help reduce costs and increase efficiency in various ways.
For example, virtual real estate brokers can save on rent and other expenses by relying on digital tools instead of traditional brick-and-mortar offices. This can be passed on to their clients through lower fees.
The pros and cons of virtual real estate brokerage
While virtual brokerage real estate may not be for everyone, it is an exciting new way to approach the real estate industry. Let's see why:

Pros
Better geographical scope
Picture this: instead of being limited to your physical office's geographic area, you could tap into a statewide or nationwide market. With a virtual real estate brokerage, the opportunities are endless – all you need is a good internet connection and the willingness to adapt to new technology.
For instance, imagine you have a beautiful property listed on the outskirts of your city. With a virtual brokerage, you can market this property to buyers across the region, state, or country.
Save money
Imagine running your brokerage from the comfort of your home without worrying about the high costs of maintaining a physical office space or spending thousands on real estate broker software development. You can save a lot every month, which can be invested back into the business.
Also, you can easily expand your team without stressing about finding room for them to work. A virtual brokerage offers a modern and innovative approach to the traditional real estate business.
Save time
If you are tired of spending hours on end driving around town, showing properties, and shuffling paperwork, it's time to embrace virtual brokerage. With this innovative approach, realtors can save countless hours by conducting virtual tours and signing contracts remotely.
You'll have more time to focus on what matters - building client relationships and closing deals.
Better quality of talent
Choosing the best virtual real estate brokerage might be the solution if your employees are tired of the 9 to 5 routine. This remote working environment provides flexibility in terms of working hours and location. In addition, it offers an opportunity to achieve your wildest dreams.
Take our client as an example: they could move to the US and still run the company from there. With a virtual setup, the possibilities are endless, and the quality of talent you can attract is top-notch.
Cons
Learning curve
One of the biggest challenges that many agents face when transitioning is the learning curve that comes with it. Getting used to the new tools and virtual communication methods may take a while. However, with patience and perseverance, you'll navigate this platform like a pro in no time.
Work-life balance
For many, working from home elicits a feeling of elation and bliss. However, it can quickly become a nightmare. Many professionals find maintaining a healthy work/life balance challenging when their home is also their office.
With distractions always within reach, it's easy to get sidetracked when you should be focusing on work. In addition, working from home can be a real challenge, whether for small children or just the temptation to binge-watch your favorite show on Netflix.
Tech-savviness required
Not all real estate agents possess the same level of comfort with technology. If you're not one to navigate complex software or get lost in cyberspace, virtual real estate brokerage may not be the best option for you.
It can be challenging for those not well-versed in tech to interact successfully with clients and close deals in a virtual environment. Nevertheless, it's always best to assess whether investing time and resources to enhance your tech skills is worth it before leaping.
How to start a real estate brokerage online?
Starting a virtual real estate brokerage California is straightforward and can be done quickly. The primary benefit of this option is that you don't need a physical office or have to set up an expensive advertising campaign.
Work-From-Home Facilities
If you wish to start a real estate brokerage online, the first step is to ensure you have all the necessary work-from-home facilities. While working from home certainly has its perks, ensuring a dedicated space to work free from distractions is important.

Consider investing in a comfortable chair, desk, and any technology or software you may need to run your online brokerage. For example, you may need to purchase a website domain or set up a customer relationship management system.
Get a website
Now it's time to take the second step and dive even deeper into the exciting world of web design. It's all about choosing the right platform to build your website on. Do you want something simple or to flex those creative muscles and build something unique?
The possibilities are endless; with some research, you'll find the perfect platform to bring your website to life. So take a deep breath, head to your search engine, and let the adventure begin.
Hire a Virtual Real Estate Assistant
Now, it's time for the second step - hiring a virtual real estate assistant. Lucky for you, Wishup is here to help you build your remote team with skilled and reliable virtual assistants. Not only will a VA help you with the technicalities of building a website, but they can also take care of other administrative tasks that come with running a business.

With a virtual assistant, you'll have more time to focus on what matters - growing your company and achieving your goals. So why wait? Hire a VA today and take your business to the next level.

The Essential Checklist for Setting Up Your Virtual Real Estate Brokerage
If you plan to set up your virtual real estate brokerage, you must take the proper steps to streamline your operations and ensure your business runs smoothly. Here's an essential checklist you should keep in mind:
Accounting
First things first, you need to set up your accounting. Keeping a comprehensive record of your finances helps you stay on top of expenses, taxes, and other financial data. Now how does a virtual assistant fit in? A virtual assistant can effectively manage your accounting books, freeing you to focus on more pressing matters.
Communication system with employees
For this setup to work, you must have a solid communication system to keep employees connected and productive. And guess what? A virtual assistant could be just the solution to streamline those operations. Delegate tasks, automate notifications, and free up time to focus on growing your business.
CRM
Next on the list is setting up your CRM. A well-structured CRM helps you manage sales, leads, and client data. It is an essential tool for any real estate business, whether virtual or not. Hiring a virtual assistant can streamline your CRM operations, manage your client database, and improve your lead generation efforts.
Cloud Storage
Then, you need to establish cloud storage. Cloud-based storage systems provide a secure and scalable way to store your business's files and documents online. A virtual assistant can help set your cloud storage, organize your files, and ensure that your data is safe and accessible from any location.

Administration setup
Proper administration setup is key to your virtual real estate broker's success. Your virtual office must have the right tools, software programs, and administrative tasks to facilitate seamless operations. The last thing you require is to be bogged down in non-strategic duties that could prevent you from scaling your brokerage. Of course, you can always rely on a virtual assistant to handle the tasks on your behalf. This gives you enough room to focus on the high-value initiatives that will move your business forward.
How to Move Your Brokerage Online?
If you want to take your brokerage business to the next level by going online, you need to do this. The procedure is not complicated if you follow the steps outlined below.
Consider expanding your niche
Online markets are highly competitive, so you need to target a specific niche to stand out. But first, identify what sets your brokerage apart and what makes it unique.
Plan logistics
This involves choosing the right online platform to host your brokerage and marketing strategies. In addition, ensure your platform is user-friendly and easy to navigate to create a positive customer experience.
Set your date
Ensure you launch when your target audience is most active online and everything is in place. This gives you a sense of direction and helps to ensure a smooth transition.
Have a virtual team in place
This is not a one-person job, so ensure you have a team to help with the transition process. Consider outsourcing web development, digital marketing, and administrative tasks.
Overall, moving your brokerage online is a strategic move that requires preparation and planning. Follow these steps wisely, and you'll be sure to make a successful transition. Good luck!
Consider Wishup for your real estate virtual assistant needs!

Real estate is a highly competitive industry that requires much time and effort to stay on top of the game. With so much to manage, it can be challenging for real estate professionals to keep track of everything independently. As a result, many companies have turned to virtual assistants to help manage daily tasks and improve productivity. Wishup is one such company that offers high-quality virtual assistant services to the real estate industry.
Benefits of Hiring Virtual Bookkeepers from Wishup:
Top 1% of applicants: Wishup has a rigorous selection process that ensures only the top 1% of applicants are selected to become virtual assistants. This means you can trust that your real estate tasks will be handled by highly skilled professionals with the expertise to manage your finances precisely and accurately.
24-hour onboarding: Wishup provides a seamless onboarding process that takes 24 hours. This saves you time and ensures you can start working with your virtual assistant immediately.
Instant replacement: If you are unsatisfied with your assistant for any reason, Wishup provides instant replacement so that you can be on track with your tasks.
Dedicated account manager: Wishup assigns a dedicated account manager to each client to ensure their needs are met.
7-day risk-free trial: Wishup offers a 7-day risk-free trial, which means you can test our services' quality before making a long-term commitment.
In-house training in 70+ no-code tools and 200+ skill sets: Wishup invests in the training and development of their virtual assistants to ensure that they have the skills and knowledge to handle any task that comes their way. They are trained in over 70 no-code tools and 200+ skill sets to stay ahead of the competition.
Option to choose from both Indian and US based virtual assistants: Wishup allows clients to choose from virtual bookkeepers from India or the USA, depending on their preferences and needs.
How to hire from Wishup?
Here's how the hiring process works in Wishup:
Identify your problem area
The first step is identifying which area of your business or personal life could benefit from extra support. This could include administrative tasks like scheduling, data entry, or email management.
Schedule a free consultation
Once you've identified your problem area, the next step is to schedule a free consultation with a Wishup representative. During this call, you'll discuss your specific needs, goals, and any questions about working with a virtual assistant.

Onboard your virtual assistant
After your consultation, you'll be matched with a virtual assistant with the skills necessary to meet your needs. The onboarding process includes setting up any necessary accounts. It also includes providing training and guidance on effectively working with your assistant.
Conclusion
Starting a virtual real estate brokerage is the perfect way to make the most out of current technology and trends. Having your own virtual real estate business can save time and money while providing quality services to your clients.
You'll need to understand the ins and outs of running a successful virtual business.
But as long as you stay organized and keep your goals in sight, virtual real estate can be rewarding. We hope this post helped you on your quest for answers regarding a virtual real estate business.
Now, if you're ready to jump into a world of endless possibilities. Schedule a free consultation with Wishup or mail at [email protected] to hire a virtual assistant. They know how to maneuver every facet of the digital landscape. We're here to help you reach your great potential and soar!