Save time and Money by Hiring a Property Management Virtual Assistant
Looking to simplify your real estate business? A Property Management Virtual Assistant can help! Outsource your admin tasks such as rent collection, tenant screening, and maintenance requests. Stay organized, reduce stress, and increase your bottom line. Read to learn more.
Managing your properties as a property owner or landlord can be an intimidating and time-consuming affair. Fortunately, technology, the growing popularity of remote work, and virtual assistants have made property management much easier and cost-effective. Today, you no longer need to do every property management task by yourself. Instead, you can hire a skills Property Management virtual assistant to help you out.
Property Management Virtual Assistants, or PMVAs, are qualified professionals who offer remote support to property managers or landlords. They can help with administrative tasks, communicate with tenants, and manage daily operations. In this blog post, we'll look at how hiring a PMVA can save you time and money and bring greater efficiency to your business. Read on!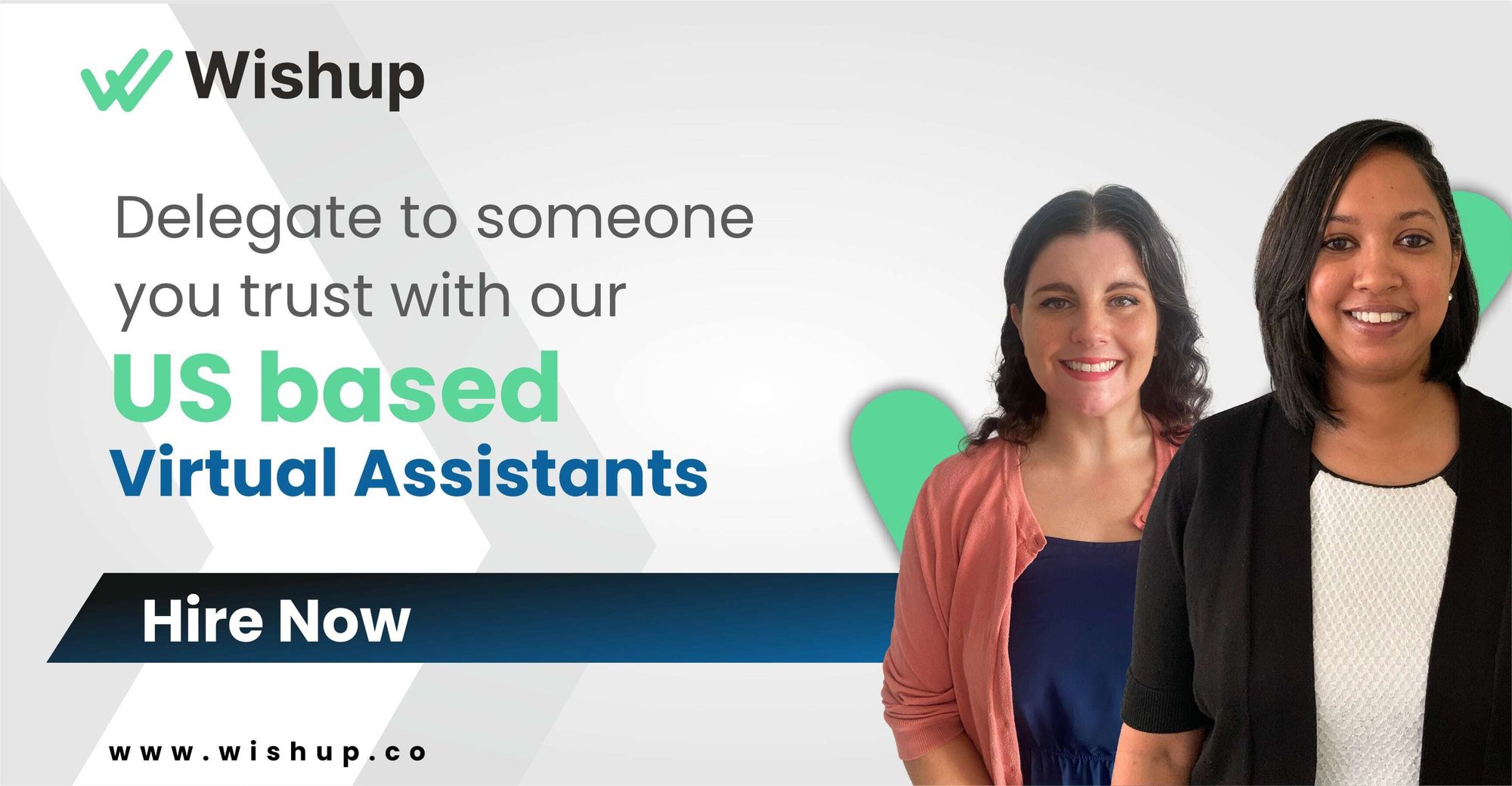 What can you achieve by hiring a Property Management Virtual Assistant?
Managing property can be tough and take up a lot of time. As a property manager, you handle various tasks - marketing, tenant screening, online rent collection, maintenance, and accounting. With so much to care for, getting overwhelmed and losing new opportunities is easy.
However, hiring a full-time in-house assistant can be expensive and not the most suitable choice for small business owners. This is where the role of virtual assistant for property management comes into the picture.
These professionals can help you overcome the challenges of property management, free up your time, and enable you to focus on other important tasks. All this in an incredibly cost-effective way. That said, here are some major benefits of hiring a property management VA:
1. Reduced administrative workload
Property managers often get bogged down with administrative tasks like responding to emails, setting up appointments, and dealing with tenant requests.
An online property management assistant can take over these tasks for them. This enables business owners and property managers to use their time to focus on more important things, like building relationships with clients and expanding their businesses.
2. Increased efficiency
Hiring a virtual assistant can be a great way to make sure your property is managed with great care and precision. These qualified experts have the know-how to take care of things like tenant screening, rent collection, and property maintenance, so you can rest assured that your property is in safe hands. Plus, having an online assistant on board decreases the chances of costly blunders, making it a worthwhile investment.
3. Cost savings
Hiring a property management assistant is a great way for property managers to save money in the long run. Outsourcing administrative duties can help avoid the expenses of hiring a full-time employee, like payroll taxes, benefits, and office space.
Plus, they can help property managers avoid costly mistakes like missed rent payments or maintenance issues that might require expensive repairs.
How Hiring a Property Management Virtual Assistant Can Help You Save Time and Money
Investing in an online property management assistant can be a game-changer for property managers and landlords. It is a great way to save you time and money, and ensure all your properties are handled carefully.
A skilled virtual assistant can handle various tasks, such as booking appointments, giving you more time to focus on the important stuff. Plus, having a virtual assistant means you don't have to hire a full-time employee, reducing your staff costs!
Here are some tasks a property management virtual assistant can handle to save time and money.
1. Scheduling and Appointment Setting
Delegating the time-consuming task of scheduling appointments with tenants, contractors, and other vendors to a property management assistant helps you avoid the hassle and save time for more important tasks.
These professionals are equipped to handle the job, from communicating with tenants and contractors to setting and updating appointments on your calendar. Here are some examples of how a virtual assistant can handle your scheduling and appointment settings:
They can communicate with tenants and other contractors via phone or email to schedule appointments for property maintenance, repairs, or other tasks.
A VA can handle and update your calendar, recording all the upcoming events and appointments. This will ensure you do not miss any important events.
The VA will also send appointment reminders to contractors and tenants, ensuring they arrive on time.
2. Reduce staff costs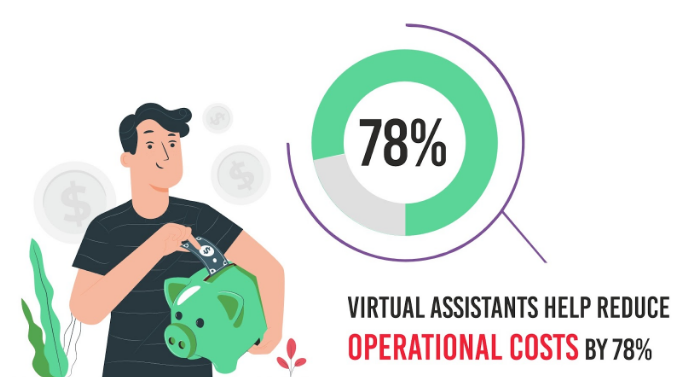 Hiring a full-time employee can be pricey for a property management business. But, a virtual assistant can be the solution to cutting staff costs. With remote support for administrative tasks like data entry, web research, and social media, you can forgo the need for a full-time hire. This can save you money on payroll taxes, benefits, office space, and other operational costs.
For example, a property management digital assistant works remotely, eliminating the need for office space, supplies, and equipment. This helps you save costs in the long run.
Most of the VAs work on an hourly or per-project basis. This provides a lot of flexibility, and you will only have to pay for the services you actually use.
3. Avoid costly mistakes
A property management online assistant can also help you avoid costly mistakes with your venture.
For instance, they can take care of rent collection, ensuring payments are made on time, and any missed payments are followed up on quickly.
Additionally, the VA can monitor your properties and handle property maintenance, ensuring any issues are addressed quickly, and repairs are done as needed.
In the long run, avoiding such errors can help you save money and keep your properties in top-notch condition.
Overall, hiring a property management VA can be a great way to maximize your return on investment. By leaving the administrative tasks to the assistants, you can put their energy into more beneficial things, like expanding your business and providing top-notch client service. Plus, you'll save money by avoiding costly mistakes and reducing staff costs, meaning more profits in the long run.
What Property Management Virtual Assistant Services Does Wishup Offer?
Wishup is one of the leading property management virtual assistant companies. We offer various property management virtual assistant services that property managers, landlords, and real estate agents can use. From helping with tenant communication to data entry and research, our Virtual Assistants can make your life a whole lot easier.
Check out our services below today and see how we can help you manage your properties!
1. Web Research
Wishup's virtual assistants can give property managers a helping hand when it comes to online research on real estate trends, market analysis, and property pricing.
Plus, they can look into potential tenants to ensure there aren't any red flags before signing a lease. This is an excellent a great way to avoid any tenant-related issues down the line.
2. Data Entry
Data entry is one of the most time-consuming tasks for every property manager. Recording and analyzing data can take up a lot of your valuable time that you could have used for completing more important tasks.
However, it is essential. Accurate data entry helps you keep track of tenants, rent, maintenance, and more. Thus, you cannot overlook it. Fortunately, our property management digital assistants at Wishup can help you out! They offer accurate and speedy data entry services, ensuring all your records are up-to-date and easily accessible.
3. Updating social media accounts
Managing social media accounts requires a huge time commitment, but it's an important part of marketing for property managers and real estate agents. Luckily, Wishup's virtual assistants can handle your hard work. From creating and posting content to responding to comments and increasing engagement, we have you covered!
4. Schedule management
Hiring a property management assistant from Wishup can help you out when it comes to managing your schedule. No more worrying about coordinating appointments, scheduling showings, and ensuring everyone are available - our VA can handle all that!
Not only this, but they can also manage your calendar. So, you will never miss an important task or appointment.
5. Calendar management
Wishup offers highly skilled and experienced property management VAs who can keep property managers on track by setting up reminders, creating tasks, and scheduling appointments. With our help, you can stay organized and ensure you don't miss anything important.
6. Fixing appointments
Property managers often manage multiple properties, but one of their biggest challenges is staying on top of their schedule. This is where a virtual assistant from Wishup comes in. They can schedule appointments with tenants, contractors, and vendors so property managers can spend more time on other important tasks.
The VA can work with you to determine when the appointment should occur. Then they will contact everyone involved, make sure they can all be there, and mark it on the calendar. The assistant will also shoot out reminders to ensure no one forgets and everyone's ready for the meeting.
7. Updating CRM
Having a customer relationship management (CRM) system is a must for property managers since it helps them manage tenant relationships, rent payments, maintenance requests, and other property-related tasks. However, keeping the CRM system up-to-date and accurate can be tedious and difficult, especially when managing several properties.
That's where Wishup's property management VAs can help! They can manage data entry, update tenant details, record rent payments, and track maintenance expenses. All this ensures that the CRM system is always up-to-date and easy to access.
How to hire a Property Management Virtual Assistant from Wishup?
Now that you know how our property management VAs can help you out, you might want to know how to get started with Wishup, right?
At Wishup, we have a simple, streamlined 3-step hiring and onboarding process.
Here are the three steps you should follow to hire a virtual assistant from Wishup: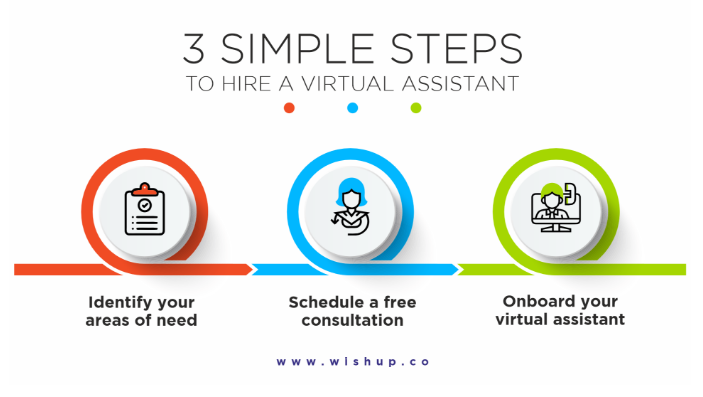 Step 1: Identify your problem area
The first step is to think about and decide the tasks for which you need the services of a VA. Think of things like making appointments, keeping track of tenant info, dealing with maintenance requests, and any other administrative processes.
Step 2: Schedule a free consultation
Once you have identified your problem areas, reach out to Wishup for a free consultation with a member of our team. We will discuss your requirements and determine which property management virtual assistant is the perfect match for you.
Step 3: Onboard your virtual assistant
Once you have chosen your desired VA, we enable you to onboard them within 24 hours - one of the fastest in the industry!
In the onboarding process, you'll be able to get in touch with your VA and give any extra information required. And once the onboarding is done, your VA will be ready to start working with you. We at Wishup offer ongoing support to ensure your assistant is providing the desired services and getting the results you want.

Conclusion
In conclusion, hiring a property management VA can make life easier for property managers. It will lighten their administrative load, make their work more efficient and help them save money. Property managers can spend more time growing their business and providing better client services by getting a virtual assistant to take care of certain tasks.
With Wishup, property managers like you can get a range of virtual assistant services, such as web research, data entry, social media management, calendar management, arranging appointments, and updating CRM.
So, are you ready to take your property management business to the next level? Look no further than Wishup's property management virtual assistants! Visit our website to book a free consultation, or email us at [email protected], and our team will help you find the perfect virtual assistant!
Property Management Virtual Assistant Frequently Asked Questions
1. What is a property management virtual assistant?
A property management virtual assistant is a skilled professional who provides remote support to property managers. They handle everything from scheduling appointments and managing calendars to updating tenant info and handling maintenance requests.
2. What are the top 3 skills for an assistant property manager?
The top three skills for a successful assistant property manager include the following:
Communication skills: A property manager's assistant must possess great communication abilities. This enables them to connect with tenants, contractors, and vendors successfully.
Attention to detail: A property management VA should be detail-oriented to ensure all administrative tasks are completed accurately.
Organization skills: Successful property management VAs should always be organized and on top of multiple tasks and deadlines.