If you are an entrepreneur, you know that the behind-the-scenes of your small business is chaotic.
And when it comes to juggling finances, taxation, budgeting, and cash flow, a small misstep can have a lasting domino effect. When things go wrong - and they often do - all employees are affected. You are also answerable to your investors, stakeholders, and regulatory bodies. The bottom line? Working with a less-than-efficient account system is less than ideal.
Having a solid team of bookkeepers and accountants by your side ensures smooth sailing. But, hiring these professionals full-time can be expensive for small business owners. So, for small businesses, accounting services provided by virtual assistants are a blessing!
In this blog, we will talk about some common accounting-related challenges and explain how using bookkeeping services for small businesses can help.
So, here are five reasons to outsource your accounting needs to a virtual assistant.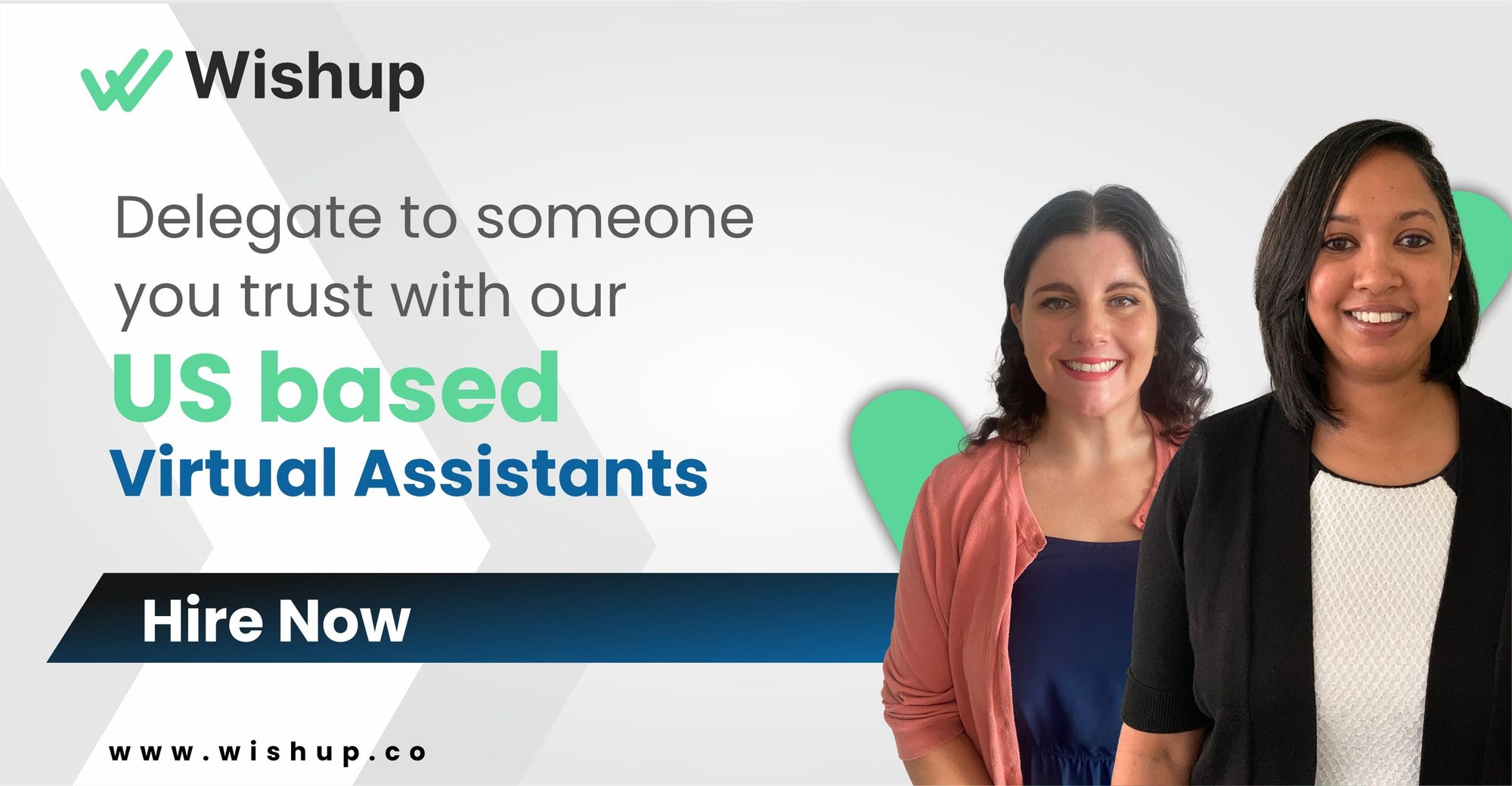 5 Reasons to Outsource Your Accounting Needs
#1 Online Bookkeeping Services = Reduced Costs
37% of businesses outsource one or more of their tasks. And it is easy to see why! Hiring an in-house accounting team can be a significant expense for small businesses. Not only do you have to provide employee benefits, but you also bear expenses related to office space, equipment, and in-house training.
Thanks to remote bookkeeping services for small businesses, you do not need to break the bank to manage your money. When you hire a virtual assistant to manage your accounts remotely, you can save on costs of office space, benefits, equipment, and other overhead expenses.
But what if your business priorities change? Well, remote accounting services can be scaled up or down as needed, making it easy to adapt to changes in your budget.
#2 Outsource Accounting Services For Better Time Management
"Outsourcing enables companies to focus on what they do best while relying on experts to take care of the rest." - Jairek Robbins, Performance Coach, and Speaker.
When you outsource your accounting services, your timetable is far less congested. This gives you time to focus on other important areas of your business, larger business goals, and even a few minutes of self-care.
What's more, online accountants for small businesses can often provide more timely financial reporting because they are not limited by office hours or location. With accurate and punctual financial reporting, you can make informed decisions about the direction of your business at the right time.
#3 Access to Top Talent Globally

"Outsourcing: Because sometimes your in-house talent just needs a little help from their global friends." - Some wise guy on LinkedIn

Small businesses may struggle to hire the right fit for their brand. In this competitive job market, finding qualified and experienced accountants can feel like finding a needle in a haystack.

But, thanks to the power of remote hiring, small business bookkeeping services are at your fingertips - no matter where you are.

#4 Access to Experts Deft in Advanced Technology

In 2023, there are only two kinds of businesses:
Technology-driven businesses
Unsuccessful businesses

If you do not use technology to process, manage, automate, schedule, or test, you are missing out. Remote accounting professionals are trained in advanced accounting software and tools. With these tools, they can get the work done faster and improve the accuracy and efficiency of your financial reporting.

Fraud detection is another significant advantage of using virtual assistant services for accounting and bookkeeping. Remote professionals who are well-versed in accounting software can help reduce the risk of fraud because they can spot potential red flags and can implement better controls. Accounting tools also provide watertight security features that protect you against hacking and data breaches.


#5 Improved Compliance

Small businesses and MSMEs are subject to a variety of tax regulations. Efficient accounting provides a way to track earnings, expenses, and other financial data to ensure compliance with tax laws and regulations. However, the world of accounting is also an ever-changing one. So, keeping up with new regulations and standards can pose yet another challenge.

Remote accounting professionals help ensure that your business is in compliance with the current financial regulations and standards so that you steer clear of trouble.


Making The Most of  Online Bookkeeping Services

Here are five ways you can use an online accountant to maintain (and drive) business growth.

#1 Reporting

All businesses need to religiously track their financial transactions and report their financial results to stakeholders, including owners, investors, lenders, and regulatory agencies.

Sounds like a lot of work, right? Hand over the reins to your online small business accountant. They will responsibly track financial transactions for you and prepare financial statements that accurately reflect your business's financial position and performance.


#2 Budgeting and Forecasting

When your business is in its growth stage, having a budget is vital. Defining your company's budget means telling your earnings where to go instead of wondering where they all went! Online accounting services help your businesses develop and maintain budgets and forecasts, which ease the process of planning and decision-making.


#4 Cash flow management
If you are a small business owner, you need to manage your cash flow carefully. You always need to make sure you have enough liquidity to meet your financial obligations. Online accountants help you maintain a log to track cash inflows and outflows. Plus, they can also use advanced accounting tools to project cash needs in the future so that you can always be prepared.
#5 Performance evaluation
Bookkeeping provides a neat way to measure and evaluate the financial performance of your small business. Accountants can help you analyze the collected financial data, identify the areas of strength and weakness, and make informed decisions about how to improve.

I Want to Outsource My Accounting Needs!

We hear you.
Wishup can help you pick the right virtual assistant to outsource accounting and bookkeeping tasks so that you can focus on your larger business goals and keep your sanity.
At Wishup, our virtual assistants can perform several accounting-related tasks, from tracking to budgeting to reporting. Besides, virtual assistants work remotely and can be hired for the short term. So, you can get your books balanced without burning a hole in your pocket.
Why Choose Wishup?
Here is why Wishup provides the best accounting services for small businesses.
#1 Well-vetted Virtual Assistants
We want to make the hiring process easy and affordable for you without compromising on quality.
If you have decided to hire a virtual assistant through Wishup, you can rest assured that you get access to only skilled professionals. We are proud to pick only the best of the best and hire only the top 1% of talent. Plus, all our virtual assistants are all-in-one. They excel in all the skills your business requires, be it software proficiency, finance knowledge, or communication.
All you need to do is to welcome your online accountant on board without worrying about the process of training and assessment.
#2 Risk-free 7-day Trial Period
The process of remote hiring can be confusing, especially if you haven't hired a remote candidate before. And we understand that without having a face-to-face interaction with an employee, it is difficult to assess if they are the right fit for you.
This is why we provide a free 7-day trial period. When you subscribe to Wishup's virtual assistant services, you can request an instant replacement within 7 days. No questions asked!
#3 We Take Care of Onboarding For You
Onboarding a new remote employee includes several formalities, contracts, and discussions. Don't worry; we take care of all of them for you. You can break the ice, get acquainted, and the virtual assistant can start working for you within 24 hours.
#4 Flexibility to Scale
Virtual assistants are an excellent option for small and growing businesses because you can hire them on a monthly or project basis without committing to long-term contracts. So, if your business needs change, you can adjust your staffing levels as needed.
#5 Data Security
We understand the importance of maintaining the privacy and confidentiality of your data, particularly for tasks related to business finance. This is why at Wishup, we conduct thorough background checks on all of our employees before hiring them. Once they are a part of our team, we mandate them to sign NDAs before working with our clients. So, you can rest assured that your financial data is in safe hands.
To Sum Up
Outsourcing your accounting needs can do wonders for your business, your employees, and your work-life balance. With a skilled online accountant, you can save costs, keep track of expenses, plan your budget efficiently, and keep your stakeholders satisfied.
For more details, email us at [email protected]  today! Or, book a free consultation through our website.
Subscribe to Wishup Blog | Remote Teams | Remote Employees
Get the latest posts delivered right to your inbox