If there's anything positive that has come out of the pandemic, it's the fact that it has paved the way for remote working and virtual assistants.
However, one of the most frequent questions that freelancers constantly ask is, "How do I find clients, and how to market my skills in the market?". Since virtual assistants are still a niche in the job market, you need to establish yourself and your talents online to find the right clientele.
That's why we've put together this list of ways to help you promote your skills online and make a living by being a virtual assistant.
Establish Your Niche
One thing to understand is that the term virtual assistant covers a broad range of work - such as administrative tasks, medical assistance, data entry, personal tasks, social media marketing, project management, and more. And as an individual, you may not have expertise in all of these fields.
Therefore, to clarify to potential clients what jobs they can hire you for, you need to state your skills and talents clearly. Additionally, make sure that this is one of the first things people see when they look you up.
Create A Website To Showcase Your Work
While there are platforms like Upwork and Freelancer where you can register as a freelancer, this won't make your profile stand out against hundreds of other profiles on the site. Additionally, a virtual assistant's work is slightly different from that of a freelancer, so you might send mixed signals to potential clients.
We recommend remote assistants create a crisp, well-designed website that will act as your portfolio and resume. Ensure that the services you offer and your contact information are easily visible for people to see because people usually tend to leave a website if it's too cluttered or they can't find the information they're looking for easily.
We also recommend creating business profiles on social media platforms like Facebook, LinkedIn, and Instagram. Though this is not a traditional method of finding work, in the current digital age, it always helps if you can establish your presence on as many social platforms as possible, for you never know at which door opportunity might knock.
Create Educational Content
Another way to establish your credibility is to create engaging, informative content that will show potential employers your expertise in a subject.
For example, if you want to become a social media marketing remote assistant, you can create social media posts on the latest advertising trends, marketing tools, and other relevant news.
Some new and innovative ways of creating content are -
Social media posts
Infographics
YouTube videos
Podcasts
Webinars
Instagram and Facebook live sessions
Upskilling is Key
We live in a fast-paced world, and more so when it comes to the Internet. New trends, software, and functionalities are rolling out every week, and it's easy to fall behind if you don't constantly stay on top of your game.
Potential employers want remote assistants who are tech-savvy and well-versed with the latest social media tools. It doesn't matter how well-educated or how many years of experience you have; if you don't know about the newest tech, you'll easily be replaced.
So, it's essential to educate and upskill yourself as a virtual assistant to stay ahead of the competition.
Make SEO Your Friend
People can easily find your site/profile while browsing the Internet through carefully targeted SEO-friendly keywords.
Keep your website regularly updated with educational content and blogs related to your area of expertise, and use SEO keywords that will help increase your search engine ratings.
That way, when people search for services related to your work, they can easily find you on the Internet. And because you work remotely, you have an additional benefit of working with clients from around the world. Therefore, make sure you use SEO in the right way to attract more viewers to your website.
Advertise Yourself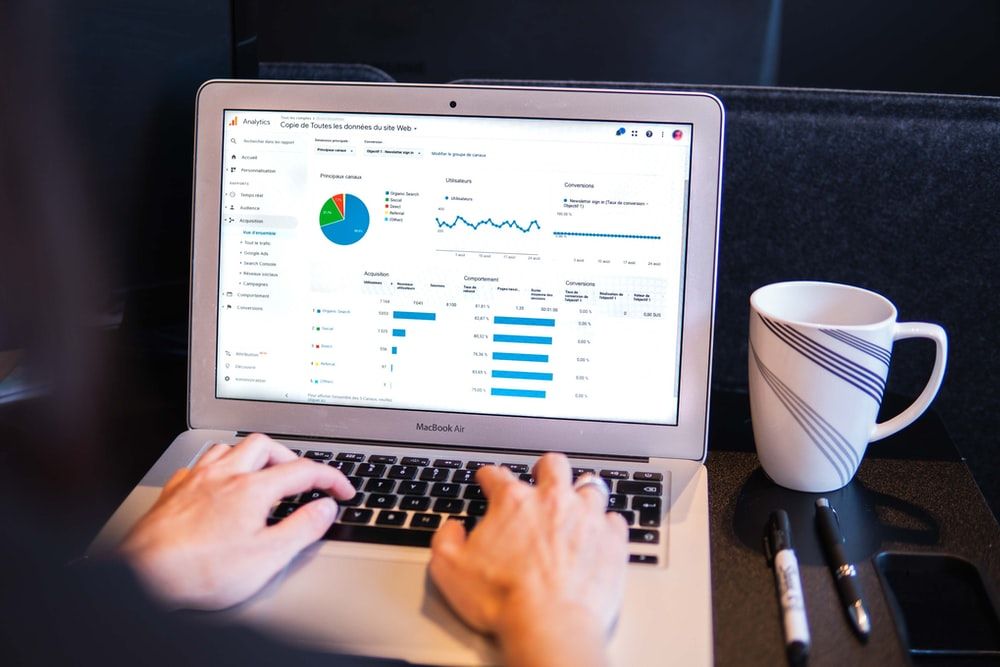 While SEO is a great way to get organic traffic to your blog, you can't just rely solely on organic traffic to start making a living as a virtual assistant when you're just starting.
There are a few different ways to advertise yourself without spending a lot of money online and offline. For example, paid advertising from Google Adwords to get higher ratings on search engines and social media ads.
However, you can also advertise yourself by posting your services on Facebook groups where your clients might be active and answering questions on platforms like Quora. It is a simple but effective way to establish your digital footprint on the Internet. You can also reach out to small business owners on LinkedIn looking to hire a VA and advertise your services to them directly.
When it comes to offline marketing, don't underestimate the power of word-of-mouth marketing. Let all your social circles know that you are offering your services as a remote assistant and are actively looking for clients. With remote work becoming more popular by the day, small business owners within our communities are constantly on the lookout to hire VA's.
Build a Network of Virtual Assistants
Since the remote assistants' domain is relatively small, it's crucial to build a strong network of virtual assistants who can help each other gain new work opportunities.
Suppose you are a content writing VA and come to know of a data-entry-related job; you can always forward them to someone you know will be good at the job and vice versa.
Having a solid network of people in a similar career field will also help you stay updated with current trends and new upskilling opportunities. Sometimes, it also just helps to have a support group of like-minded individuals to vent to!
There are a lot of Facebook groups where you can connect with virtual assistants from around the world, who can help you manage remote work better.
Reach Out To Freelancers In Your Field
Similar to our previous point, you should also connect with freelancers who work with your potential clients. For example, if you are a graphic designer, find freelancers who work in marketing and have clients looking for designers for their brand.
Likewise, when you find an opportunity for which they might be a good fit, you can refer them for the same.
The most important part of marketing yourself in any field is good networking, and having a solid list of contacts makes finding work so much easier.
Connect With Your Previous Clients
If you've been at the VA game for some time, you might already have a list of reliable clients you've worked with previously. Try reaching out to them to see if they currently require any work or if they would be able to connect you with their friends/colleagues looking to hire a virtual assistant.
Even if they don't know anyone who is currently hiring a virtual assistant, whenever the opportunity arises, you'll be the first person who pops in their mind, so it's always good to check in with past employers from time to time.
Sample Your Services
Finally, if you are just starting in the field of remote work as a virtual assistant with little or no previous experience, the best thing you can do is beta test your services to help you build your portfolio.
Without past work to show your clients, they might naturally be wary of hiring a freelancer, so don't shy away from offering your services for lesser or no cost when you're just starting your career.
There are a few benefits to this - firstly, you'll get to build a portfolio. Secondly, if the client is happy with your work, they might hire you after your trial period.
And thirdly, the more you work and put yourself out there, the more confident you'll get with your skills, and when the time comes to meet with real clients, you'll have the confidence to market yourself better as you have your work to back you up.
Great Marketing is the backbone of any successful brand - especially when the brand is YOU.
With remote work slowly gaining more popularity among small and big businesses alike, this is the time to make the most of this opportunity and establish your brand online as a remote assistant. We hope you enjoyed these tips and find them helpful as you build your career as a virtual assistant.
If you want to work as a virtual assistant with Wishup, click here or reach out to us at [email protected]
Subscribe to Wishup Blog | Remote Teams | Remote Employees
Get the latest posts delivered right to your inbox