Why hire a Virtual Research Assistant?
All great projects begin with research. Every business must conduct online research to get the information it needs to grow. It could be statistical data on a niche market, information about a competitor, the contact information of potential leads, or patent information on a subject. Hire a dedicated expert to do your research in less than a day.
View All Profiles
What can our Virtual Research Assistant do for you?
Travel Assistance
They can research and find out the best travel deals for you. You don't have to spend hours on travel sites anymore to score a deal.
Research anything
Whether it's an experimental idea in your head, or a specific kind of research task, our Virtual Research Assistants are trained to handle it all.
Virtual Trend Research
Stay updated on the latest trends in your industry and stay on top of them. You will never miss out on industry trends and practices again!
Web research
They can get quotes, reviews and comparisons of products to make the best buying decision for your business.
Virtual Lead generation
They can scan through online networking sites to find the most suitable business opportunities for you.
Influencer research
Stay up-to-date on the influencers in your industry. Keep track of the right ones for your brand. Your Virtual Research Assistants can scan through thousands of profiles for you, so you don't have to.
Database research
Our Virtual Research Assistant will mine data from the web, organize it into a database, and regularly update it for you.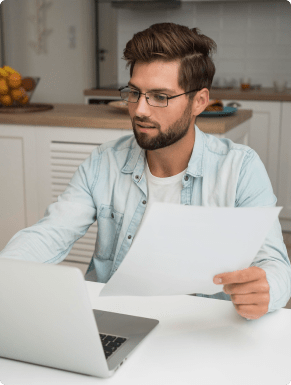 How can a Virtual Research Assistant benefit you?
Data Collection
Wishup's Virtual Research Assistants are detail-oriented. Their vast experience across domains allows them to zero in on the precise information needed for a specific project. Their strong data validation ethics increase the value of the data sourced.
Get More Done
Don't let the hours run out on you. Share tasks with your Virtual Research Assistant and get more work done while you focus on growing the business.
Get the right insights
Wishup's Virtual Research Assistants can help you make better sense of the data and make it easy for you to interpret it.
Frequently Asked Questions
Our Clients Love Our Services
Grow your team
with Wishup